See more Counter & Cabinet Lighting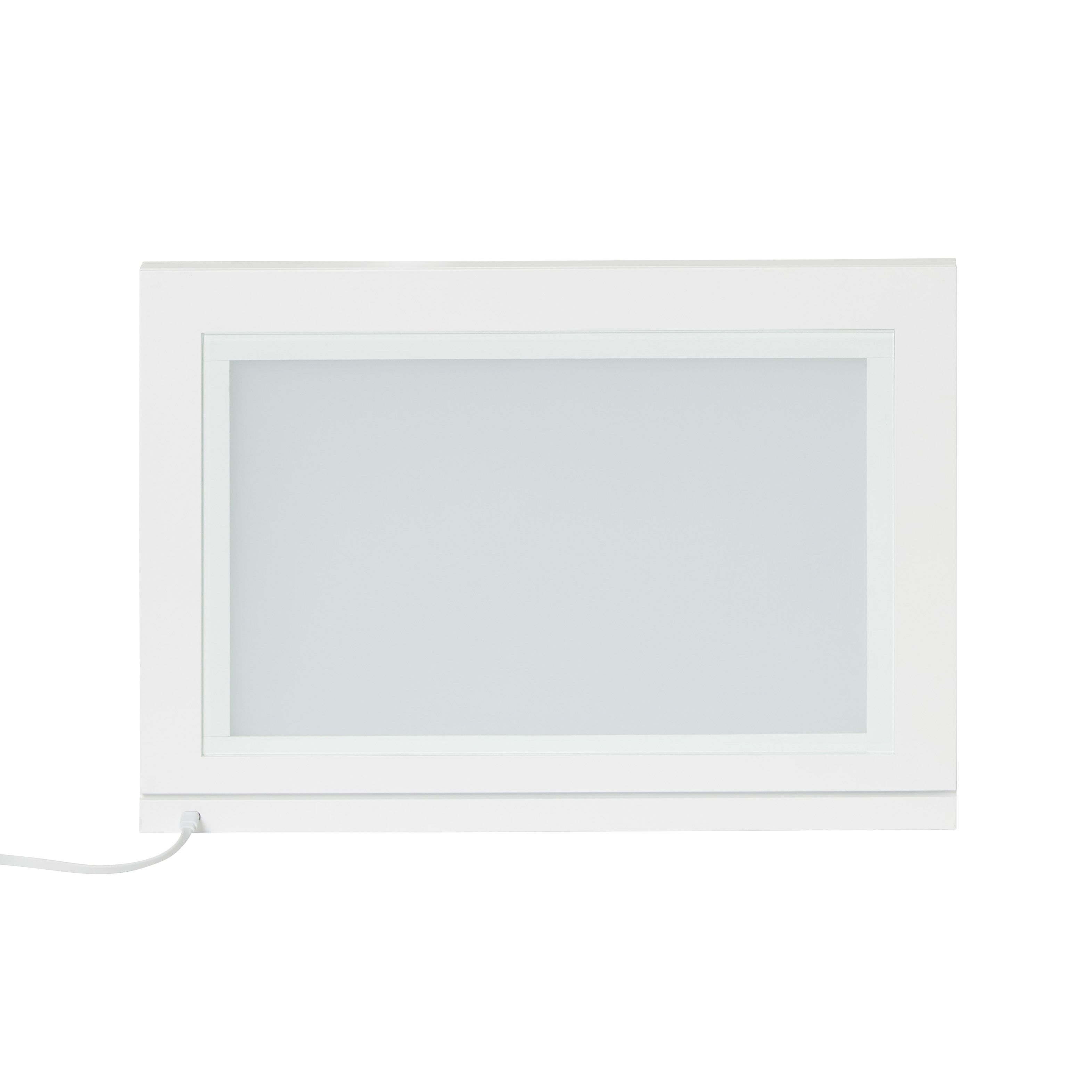 GoodHome Caraway White Cabinet light
Product details
Product information
Brighten up your kitchen worktops and cabinets with a Tasuke integrated task light.
Guarantee - 10 years
Purpose - Illuminating kitchen worktops and cabinets
Features and benefits
Tasuke integrated cabinet lighting replaces the base of the Caraway wall cabinet, providing light both inside and below the cabinet. For food prep, use the cool white to help you concentrate, and once you're done, use the motion sensor to change to a warm ambient white. With fittings and instructions included, all you need is the compatible Tasuke driver unit and you're ready to go.
Provides lighting for inside and below the cabinet
Switch between cool white and warm white to create the ideal light for kitchen tasks or a snug atmosphere to relax in
The system's wires are completely hidden, with functions controlled by motion sensor
Easy to install
Specifications
| | |
| --- | --- |
| Material | Aluminium, glass, polypropylene (PP) & steel |
| Motion sensor | Motion sensor |
| Width (cm) | 56.4cm |
| Product code | 3663602632870 |
Please stop selling these they are all faulty
I have had my kitchen fitted and have 10 of these. Not one works. They turn on when plugged in but then do nothing. I asked the fitter to take one back out to check it and still just lights up. These lights don't even have a switch you can use when the sensors don't work. So if I want the lights on I have to stand on a chair, reach up to the top of the cabinet and plug the lights in. If I want them off I have to unplug them again. To remove all 10 units and remove the lights and refit is going to take a while and cost me a lot more than all 10 lights cost in the first place. What do B & Q say? Bring them back and we will change them.....so I took the one back that was out and guess what the new one doesn't work either . I also bough 2 more power units to try....just the same. So thats 11 of these lights that are all faulty. I cant get them to work. The electrician can't get them to work. In the showroom they look great......when you have to take apart your new kitchen to get them out you wish you had never seen them.
Rubbish product
B&Q should stop selling these lights as they are absolute garbage. I don't believe the design team understands the product as we were not sold the proper equipment to have them installed in our kitchen.

After acquiring additional cabling, the lights still don't turn on properly from the wall (forget about getting the motion sensors to work!).

Our brand new kitchen is let down by this inferior product. If they weren't built into the cabinets, I'd have them ripped out and returned.

Steer clear of this product!
Bright and Effective
Purchased with our kitchen produces a bright and effective light - sensor works well. Brings an uncluttered look to the kitchen which is what we were after
Super annoying. Avoid
I was advised by the BnQ design team to put this in instead of strip lights so my kitchen design has 3. On installation I then found out I needed to buy another driver card because of the new design with cabling so more money wasted. Now they are in and working they are Infuriating to use. They have 3 modes activated by a sensor. Warm white, bright white and off. My spot lights are set to bright white but whenever you turn these on they always come on with warm light and so far I cannot find a way to change this. If you flick the lights on and off quickly like the manual says then be prepared for the most random light show you have ever seen. It's almost comical as all 3 of them change the colour of white in no apparent order so now some are off some are warm white and the other in now bright white. Lastly, the sensor is way to sensitive. As posted in other reviews on different size tasuke lights, the kettle will turn them off. If I received a text from my phone the and it light up they change colour or turn off. If your chopping veg or sliding thing about the sensors picks them up. They would be a fantastic product if the sensor wasn't there and you must turned them on/off by your wall switch but right now, I am dismantling my kitchen the get them out and take them back.
Not enough thought put into product
I bought 3 of these lights in various sizes and great idea but only if going to be used side by side as you won't have enough cable to position lights anywhere else and b & q don't ask the cable so you'll have to source it elsewhere.