Hurry! It's your last chance to get 10% off everything online* | Ends midnight tonight
Harris Small Black Paint guard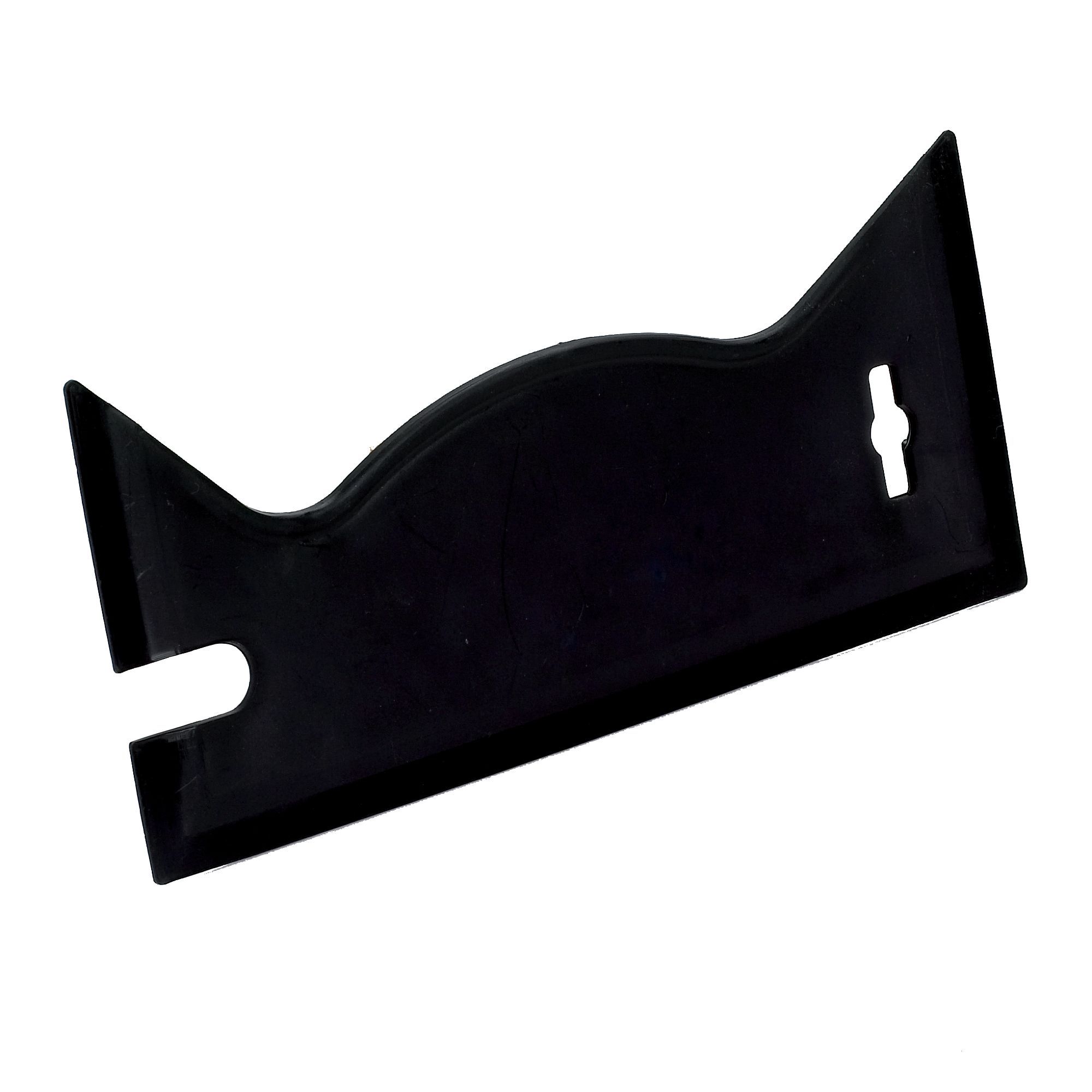 Product details
Product information
This small sized, black paint guard from Harris is made from plastic. It's great for protecting yourself and your clothes from all paints and varnishes when used to create neat lines, and where precision is essential.
Features and benefits
Recycling gives waste materials a second life - making better use of resources
Specifications
| | |
| --- | --- |
| Product code | 5000253046881 |
Please read this before making judgement
Ok so having read reviews prior to buying this I wasnt hoping for miracles. This does do the job but it does take practice. I have made up a few do's and dont's to hopefully help.
Do's...
Do use a small brush
Do only use the middle part of this straight tool if you bought the large (I bought the large thinking I'd be able to cover bigger areas quicker! I was wrong. It's not worth going to the ends with the big one as it's hard to hold it still and bends!)
As per my comment above DO buy the smaller one!
Do (and this is the most important) do clean the tool EVERY time you move it. I simply wiped it on my painting clothes.
And now for the Dont's...
Don't over load your brush just a dab will do.
Dont push the brush to the edge of the tool, instead push the brush to the wall a little bit away and allow the bristles to fan to the edge. Pushing the brush to the tool will cause paint to seep under!
Dont try to do too bigger brush strokes just do about a 6inch stroke at a time.
Dont give up. Try an area to practice first.
But honestly if you follow my tips you should be able to get good results. It really isnt as bad as some of the reviews once you get the hang of it. And it is way quicker than masking a room!
Not really successful for me
I found this difficult to use on a left hand corner,ended up getting a bit messy
Still bleeds
I bought this for edging paint - pointless as still bleeds
Pretty useless
Really doesn't do what it's supposed to. The edge wasn't straight and no real point in having it as the paint leaked under the tool itself
Bought only used for short while not as flexible a
Ok product did what it said but not flexible enough for required job !