Walltech is a wall mounted modular storage system that is fast and easy to install. Offering endless combinations by using a unique system with the flexibility to add ladder tracks, grids, hooks & shelves. Available in black and white, this system is recommended for garage, utility and laundry storage solutions. Walltech dock and lock provides individual garage storage solutions for items such as bicycles, garden tools and more.
Walltech Garage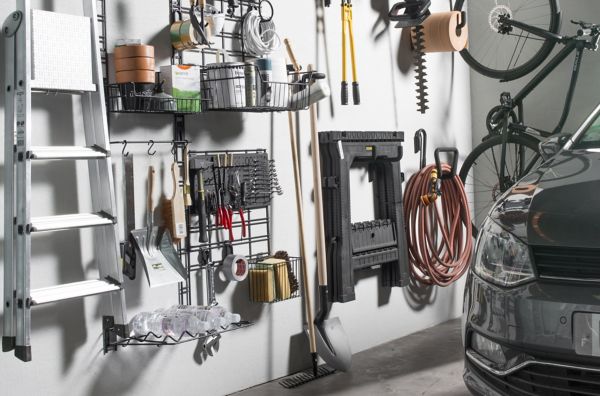 Available in


How Walltech Works
Uprights available in different sizes & colours.

Grid Panels available in different colours & sizes.

Complete your unit with the right accessories.
Organise your garage with our wall mountable system.

Re-design your utility room with our walltech range.

Store your bicycles, garden tools and more with our Lock & Dock range.
HOW TO ASSEMBLE WALLTECH
Give your garage storage a makeover with the great range of Walltech storage solutions at B&Q. Walltech makes it easy for you to create the wall mounted storage solution that will suit your needs perfectly. It's a sturdy and flexible modular storage system ideal for garages and utility rooms. Create a new storage system that will match your storage needs, with a little help from the Walltech range.