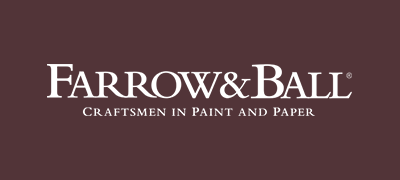 Farrow & Ball is dedicated to creating unmatched paints using only the finest quality ingredients and high levels of rich pigments. Whether your home is modern or traditional, large or small, their thoughtfully created palette brings walls to life with a unique depth of colour and quality of finish that can't be matched.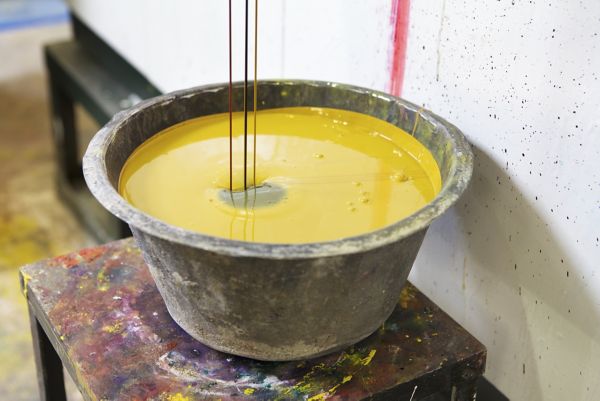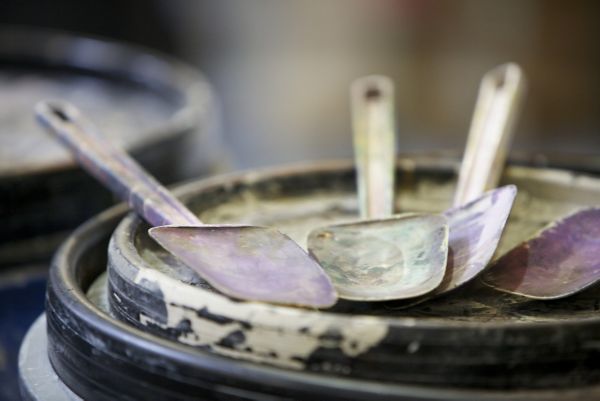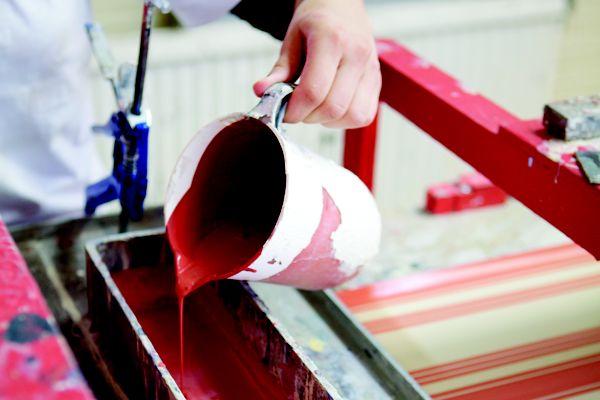 From subtle neutrals and muted pastels, to lively accents and rich dark hues, each of their 132 colours is water based, low odour, eco-friendly and safe to use in every room of the house.
Available in a complete collection of durable interior and exterior finishes, from high shine Full Gloss to their signature flat matt Estate Emulsion, discover how you can create a unique look in your home with Farrow & Ball below.


---
AVAILABLE IN FOUR FINISHES
---
Living rooms are the perfect spaces to create a relaxing environment where you can unwind after a hard day. Layered neutrals such as Strong White and Cornforth White are a restful choice, and work as a backdrop to interesting textiles, artworks and accessories, while also creating a light, airy feel.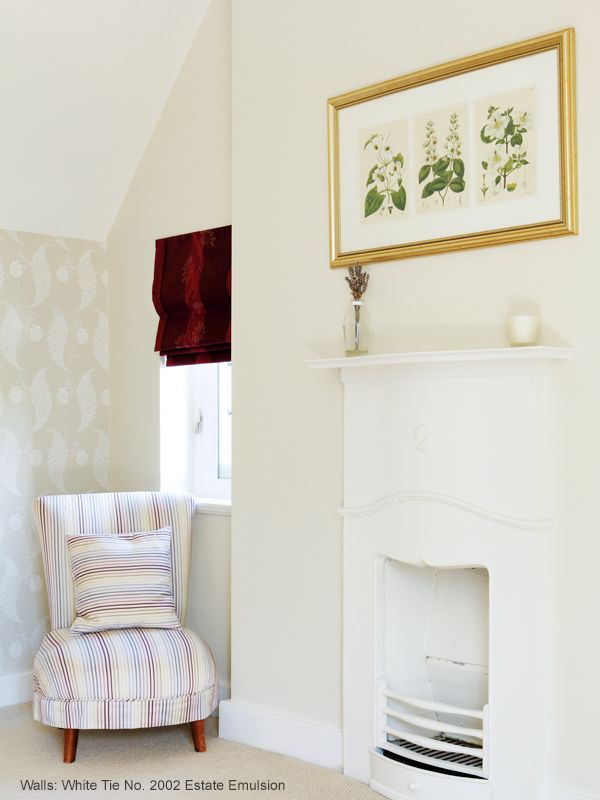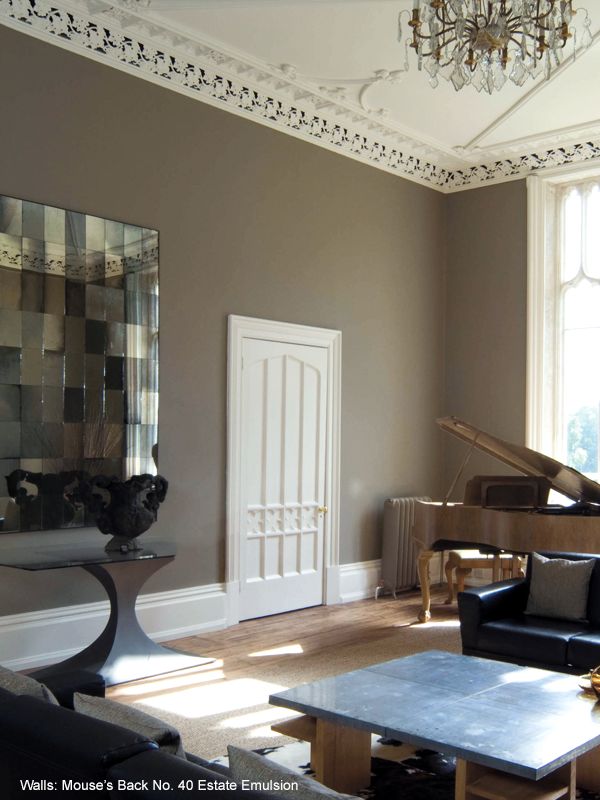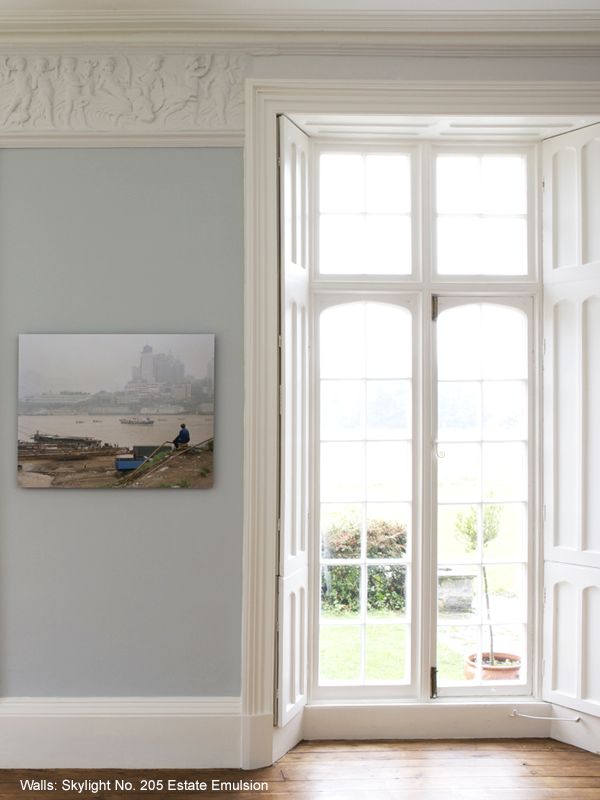 An injection of colour in the living room will create a beautiful backdrop for art and treasures. Try mid tone blues and greens like Oval Room Blue or Green Blue to create a calm look. Warm colours such as India Yellow or London Clay will help to create a cosy environment. For a contemporary feel, try a soft grey with blue undertones for a more industrial look suited to minimal living.
---
Soft and soothing colours like Skylight and Pavilion Gray are perfect for creating a calming space to sleep in. Opt for slightly muted shades to transform your bedroom into a relaxing retreat. However, if your room is very dark, embrace nature and use a strong colour like Stone Blue or Railings to create a really cocooning environment.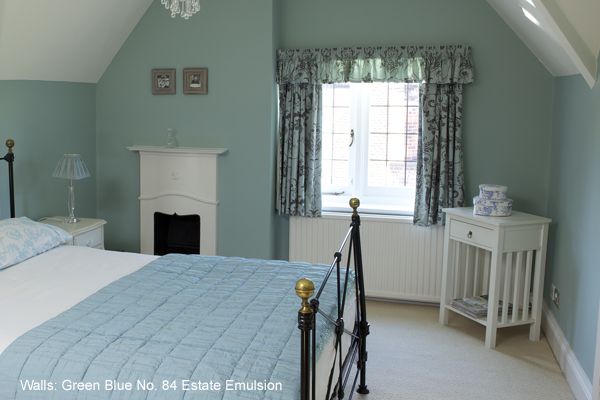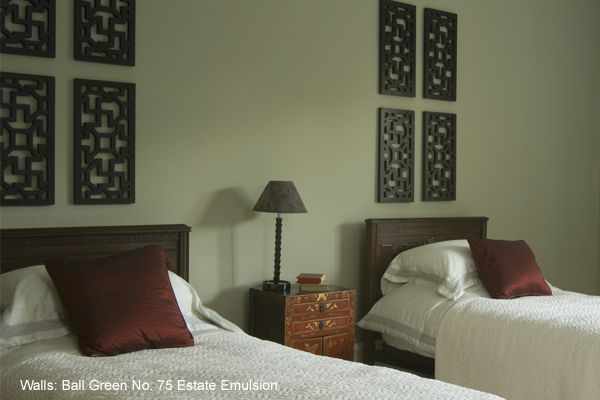 Adding accents of colour is a great way to update a bedroom. Choose colours that complement your existing wall colours and use them on the skirting boards, window frames, furniture, or even paint a headboard directly onto the wall to bring a fresh new feel to the room. Strong colours such as Incarnadine and Drawing Room Blue are great for injecting a pop of colour into rooms with a more neutral backdrop.
---
Clean, bright whites are a wonderful way to bring freshness to the kitchen, while being exceptionally easy to live with. Brushing neutral shades such as Farrow & Ball All White onto cupboards, walls or kitchen islands creates a soft finish and sense of calm throughout the day.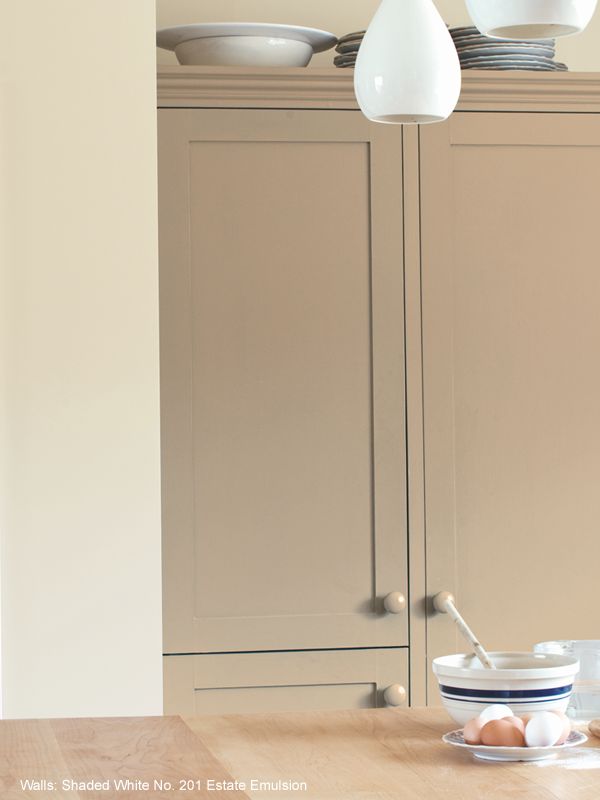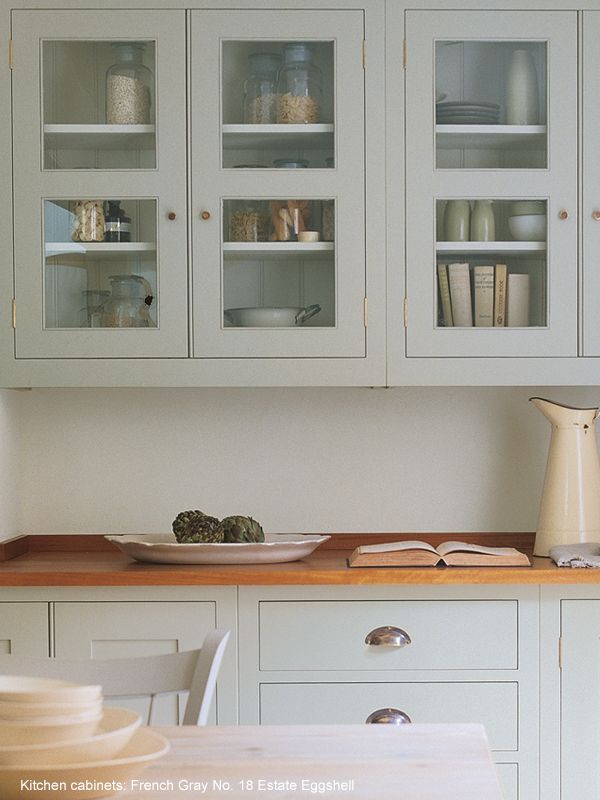 Kitchens are also a brilliant place to inject colour, adding interest to the room which can be dominated by white or chrome appliances. Sunny yellows, burnt oranges and bright blue hues all bring the kitchen to life with a vibrant splash of colour.
---
Hallways are the best place to start when decorating your home as they give the first impression and are the centre of the home. To create a cohesive flow think about how the colour you choose will interact with the colours used in rooms off the hallway and opt for colours with a similar tonal weight.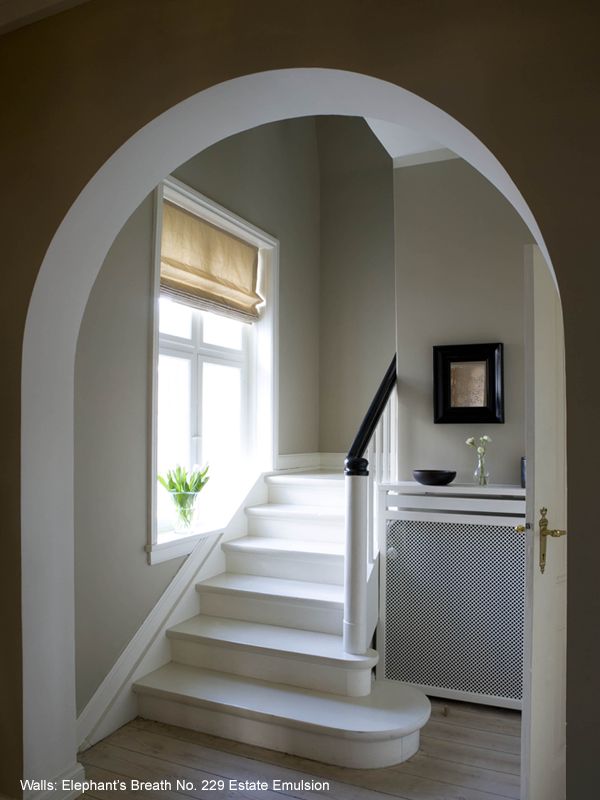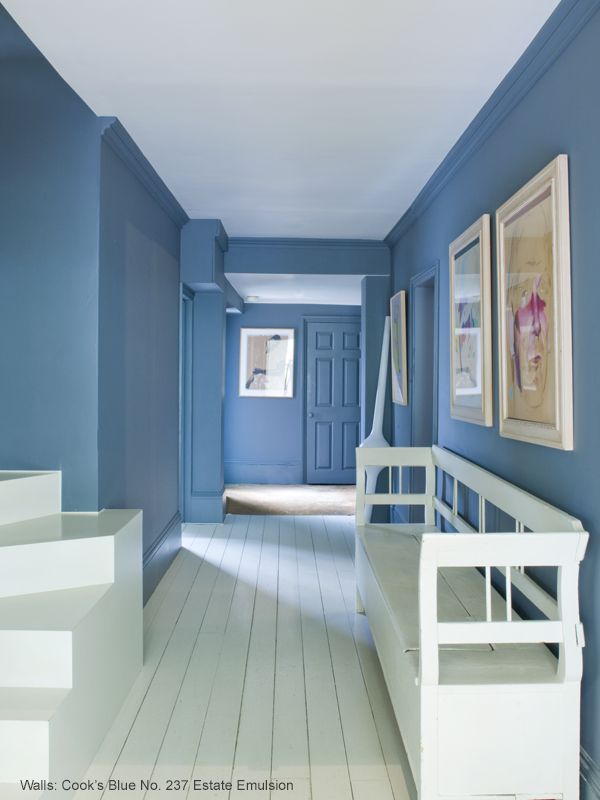 As hallways are areas where you don't spend too much time, take the opportunity to use a bold, exciting colour like Down Pipe or Hague Blue. This will make adjoining rooms feel brighter and bigger while creating impact and presence when you and your guests first enter your home.
If you're not sure about a strong colour then combine a lighter tone with a strong shade on the woodwork to ground the scheme and give a contemporary feel.
---
Bathrooms and downstairs cloakrooms with little natural light are often painted in a brilliant white to help make them feel bigger and brighter. But these smaller spaces offer the perfect opportunity to inject rich colour into the home without committing to larger, more lived-in rooms. Try using strong, warm hues such as Hague Blue, Brinjal and Plummett to create a dramatic yet intimate space, or perhaps paint the underside of your bath in a bold shade to add a pop colour in an otherwise off white bathroom.
For a relaxing bathroom, try using Farrow & Ball Elephant's Breath. This clean and understated mid grey sits contentedly as part of a calming scheme with Wimborne White, Strong White and Skimming Stone in homes both old and new.
---
The Farrow and Ball range of paint is now available at B&Q. Order online for delivery to home or use our click & collect service. Ensure you have the correct tools for your Farrow and Ball project with our range of essential decorating supplies.