See more Water filters & softeners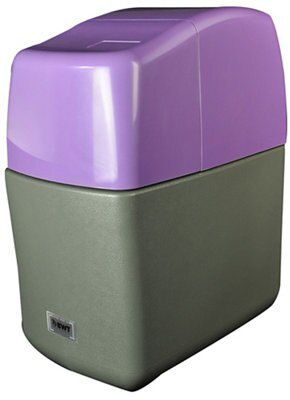 Permutit Meter Water softener
Product details
Product information
Advanced electronic control system
Compatible with 3/4" - 3/4" - 1/2" connections
Only fittings included
Features and benefits
Drain: 1/2", Water used per regeneration: less than 80 Litres, Softener resin volume: 10 Litres, Salt per regeneration: Min 0.3 kg / Max 1.4 kg, Salt Storage capacity: 15 kg
Eliminates the effects of hard water in order to protect and extend the life of hot water systems and appliances
Helps eliminate scale and scum, reducing cleaning times and helping bathrooms and kitchens look new for longer. Soft Water is excellent for your complexion, skin and hair
The P-SM 65 v4 has been designed for larger households where the demand for water can vary and compliments today's busy lifestyle.
Meter controlled, 1 - 8 person capacity
Flow rate: 10-25-30
Specifications
| | |
| --- | --- |
| Maximum operating pressure | 5bar |
| Model name/number | PSM 65 V4 |
| Operation | Meter |
| Product depth | 480mm |
| Product height | 532mm |
| Product width | 270mm |
| Valve type | Rotary |
| Product code | 5060009330718 |
Update.
An update on my "excellent" review......
Having replaced our ten year old model because of a small internal leak, I passed it on to our design engineer son-in-law in case it was of any use to him and our older daughter. He repaired it and passed it on to his sister - it is now working in her house - perhaps I should have got him in to fix it for us instead of buying a new one:-)
Very good indeed.
Having happily used Permutit water softeners for decades I installed one of these in our younger daughter's home as she had suffered an injury leaving her in a wheelchair and very susceptible to skin problems.
I installed one of these eight years ago and it still works.
Excellent.
Bought one of these - gave excellent service for a decade. When it came to replacing it I spoke to what I thought was a company selling water softeners who sold me one they said was much better that a Permutit. Turned out they made the one they sold so their "advice" may have been less than impartial:-( The replacement failed after about six years......I'm buying another Permutit!
Bad Design ...
After unpacking this water softer it was quite obvious to me what a poor design it was.The covers for the salt and electronics were just perched on top of the base. The cover to the electronics has ribbon cable attached to it and when that fell off it was left dangling and one of the connectors came apart. I reconnected the connector then replaced the lid only to see a small sticker warning that there are wires underneath underneath. The softener is supposed to be automatic so why then did I have to set the local water hardness manually. After 10 days of use it was apparent that the water going into the softener was just as hard as that coming out so I performed a manual regeneration. All was well until I tested the water 7 days later and found it to be hard again. Bad design,didn't work properly so returned for a refund...
9 Year replacement
We arrived back from holiday to find our 9 year old Permutit softener (purchased from B&Q) had failed. Considering the likely repair costs and inconvenience we decided to buy a new one. The B&Q website listing indicated the current model was the same as the failed one, but it turned out to be a later model. Nonetheless it was simplicity itself to replace and had a smaller footprint. Crisis over, so we can now go back to sleep for another 9 years!