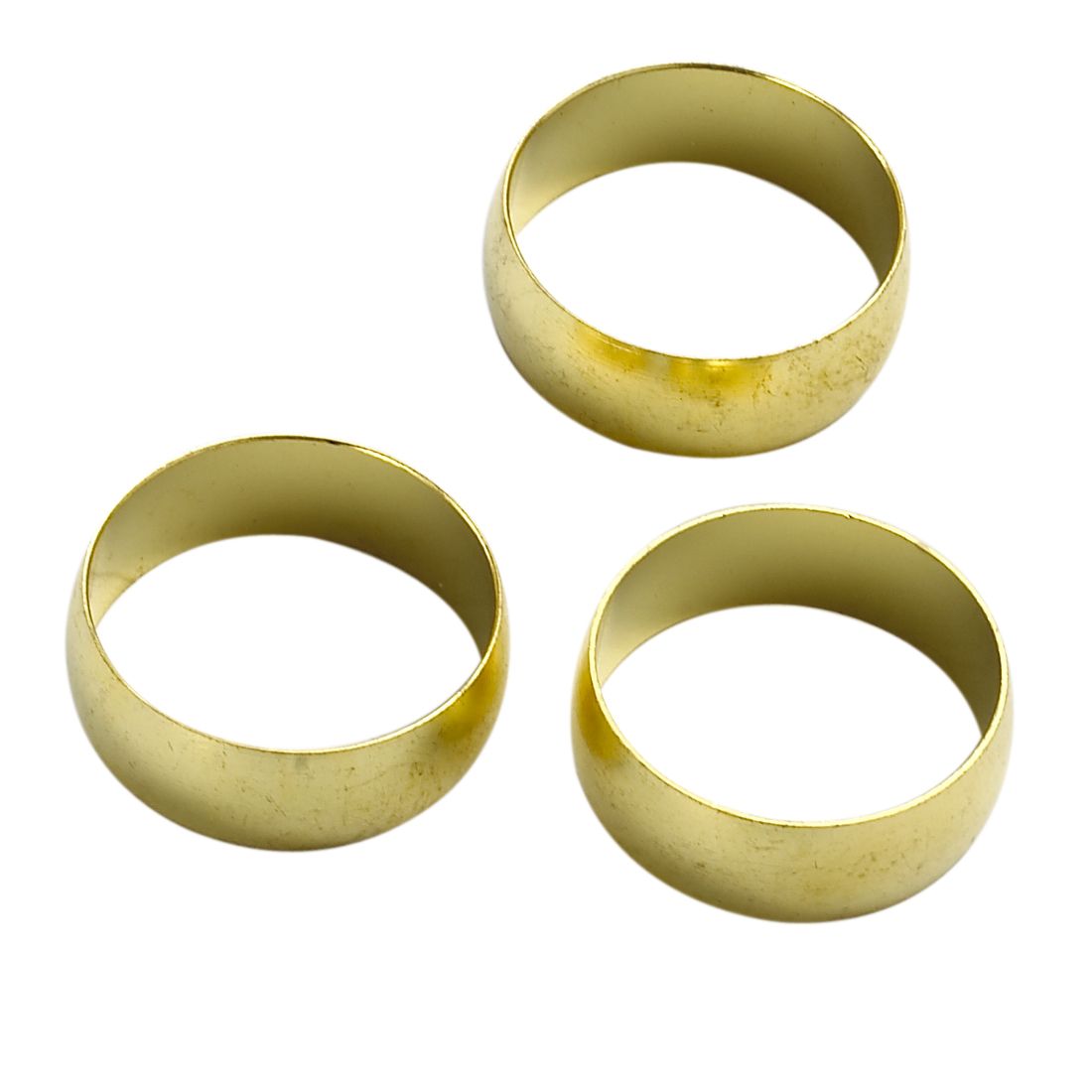 Plumbsure Brass Compression Olive (Dia)19mm, Pack of 3
Product details
Product information
Features and benefits
Brass has long been used as a plumbing solution for both domestic and industrial use. The material itself has many properties that make it a very effective plumbing solution.
Brass is highly durable making it ideal for plumbing works that require a resilient and long serving material. Does not easily crack or disintegrate
Brass plumbing fittings are best suited for hot water distribution as they can withstand high temperature. They have excellent conductivity which promotes the efficiency of hot water distribution within the house
Compared to other metal fittings, Brass has one of the highest resistances to corrosion. The fittings do not rust, and are perfect for those who live in areas that have water with corrosive properties
Specifications
| | |
| --- | --- |
| Brand | Plumbsure |
| Pack quantity | 3 |
| Connection type | Compression |
| Material | Brass |
| Model name/number | BQ28617921 |
| Product code | 03889732 |
Did the job
Used these olives for connecting old 3/4 imperial pipe to 22 mm pipe via a brass fitting. They actually do slide over 22 mm pipe (just) but crush down nicely onto the 3/4 pipe. A little bit of PTFE tape over the top of the olive, refit and done. No leaks so far. Note that 3/4 imperial pipe is 3/4 (i.e.19mm) on the INSIDE and 21.3-ish on the outside. 22mm metric pipe is 22mm on the OUTSIDE which is where the confusion comes from I think.
wrong size
Bought these acouple of weeks ago. The packet showed 3/4 inch (which is 19mm) but the olives inside were 22mm. This has now delayed a job and not worth my fuel to return them
Size matters
Just bought a pack at B&Q marked 3/4". They are in fact 22mm and not even close to 19mm, which is what I needed and wanted. Don't buy these unless you can actually measure them, you can't online, so just don't buy them if they can't pack the right sizes into their packs.
Lifesaving part
These Olives are actually 3/4" and they allow 22mm compression fittings to be used on the old standard 3/4" copper tube as fitted in homes before 1973. B&Q were the only place open on a Sunday that stocks these, without them the hot water in our house would have been off for days until I could get the parts and time.
It needs to be made clear on the website what these items are for.
They fit and work perfectly.
19mm copper olive
Didn't fit the 19mm lefroy brooks shower head pipe decided to ask the maker for a replacement.