Soldering iron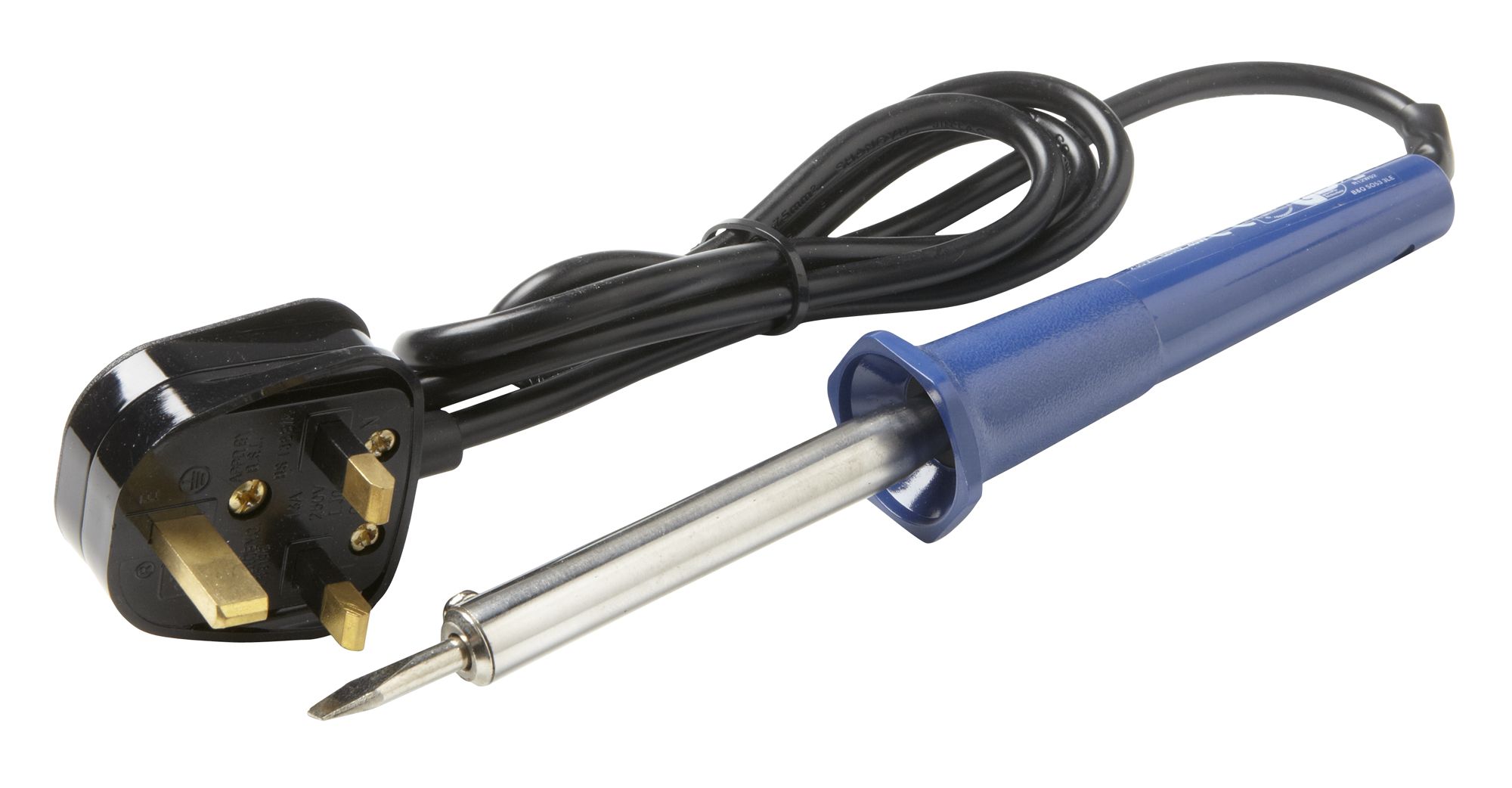 Product details
Product information
This B&Q steel soldering iron. It warms up in 2 minutes and has a maximum temperature range of 400°C.
Excellent
Very nicw and easy to use. Excellent product and do the job so easy.
Useless soldering iron
Ancient_Mariner - 1 year ago
I bought this soldering iron aout a year ago, and hardly used it until about a week ago. After two days of light soldering, the tip is already burnt away in parts and covered in carbon, and won't melt solder. My previous iron lasted 30 years with the same tip, slightly corroded, but still worked fine. Don't recommend this product.
Tip melts
sirfruityfudge - 1 year ago
Same as others here. Didn't get any use out of it. This product is not fit for purpose.
Single Use Tip
The tip on this iron melts within the first half hour of use, thus rendering the tool useless unless you have spares.
Absolute junk
The tip melts, it comes with a chisel tip which is useless and it runs way to hot.

This product is not fit for purpose. Even if you only need to quickly solder a couple of things for the rest of your life.. Dont buy this.