See more Drain Rods & Plungers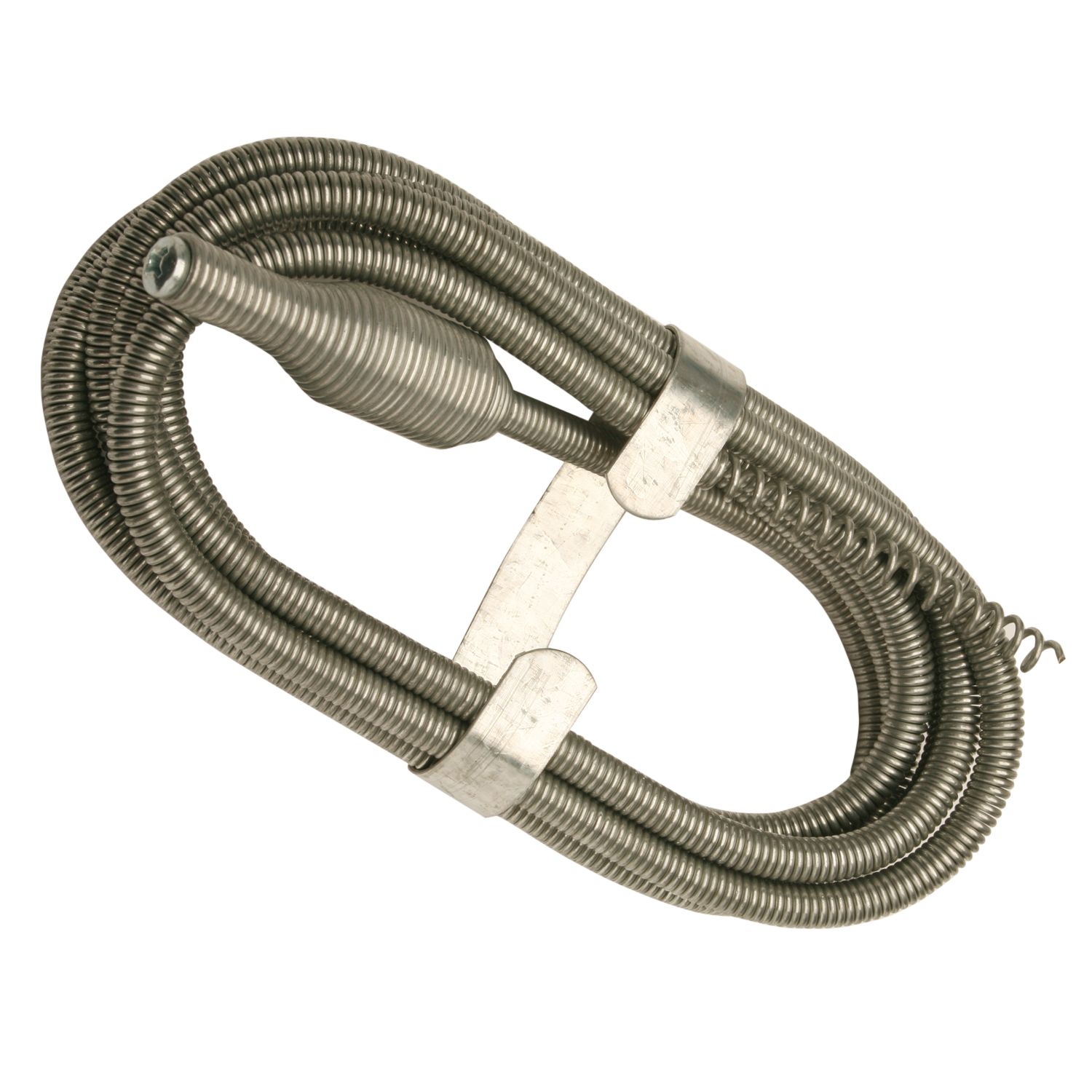 Tools 4 Steel 4 spring spiral drain cleaner (L)1828.8mm
Our stores do not stock this product
Product details
Product information
To open clogged sink drains, this 4 spring spiral drain cleaner from Tools 4 is a must have purchase for any DIY tool kit.
Specifications
| | |
| --- | --- |
| Brand | Tools 4 |
| Material | Steel |
| Colour description | Black |
| Product code | 5010924708505 |
Goes Round Tight Bends of Small Pipes
Well I had a blockage on the bath waste (40mm pipe) that I already knew was beyond the U bend and chemicals and plunging couldn't shift it despite several vigorous attempts (even with everything thing else attached to this pipe blocked up with bungs or tape). So I considered the Rothenberger Corded Drain Coil which seems to be the preffered choice but decided to give this a go, being a bit cheaper, longer, more robust looking and no silly handle thing. Well with plenty of persistence it went straight through the U bend, past a 90degree bend and eventually through another bend. It's a bit unnerving trying to shove it firmly back and forth to manipulate it round the bends, the thought of it blowing a seal of something in the depths of the floor was at the forefront of my mind but find the blockage it did and the satisfaction of having found it was imense. I followed up with a full on plunging session with everything blocked off yet again to make sure it was clear as much as it could be. It would have been nice to have been able to stick a pipe cleaner type head in the pipe to make sure it was clean/smooth inside after the rodding (like the one on the Rothenberger) but I can't see how getting that thing through the array of bends and let alone retrieving it with it still attached to the end would be possible. Recommended but you need to be firm and persistant.
Terrible do not buy!
Angry man 711 - 2 months ago
This will scratch your toilet, only augers used by plumbers won't, these ones for people who want to do diy will damage the bowl and scrap the ceramic enamel off
Miracle worker
trigger0702 - 4 months ago
I bought this to unblock my toilet after trying many things. 2 minutes later and all cleared. Started with inserting spiral end but wasn't moving blockage so turned it around and the thicker end moved the blockage in no time
Waste of money
I bought this to try and unblock a bath drain but it's too flexible to go round a bend in a pipe. Buy a plunger instead
good for purpose
bought this item today fir my toilet, blocked with toilet tissue. the toilet was ready to use again within minutes. easy to use. does the job. highly recommended.