See more Battery chargers
Torq 12A Car Battery charger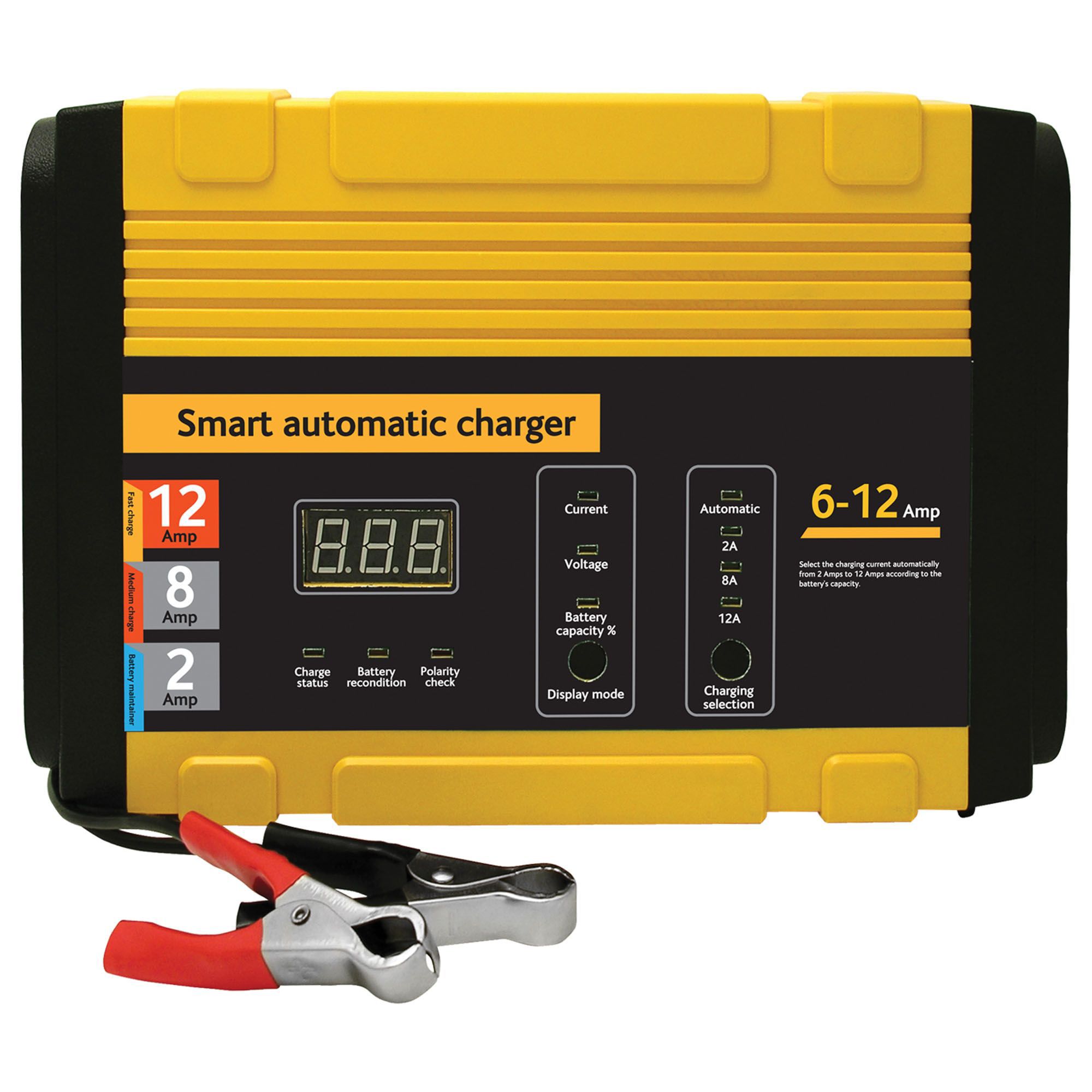 Product details
Product information
You can't drive on a flat vehicle battery, so get your hands on this 12A car battery charger, an essential piece of kit, especially for older vehicles
Compatible with Most vehicle engine types
Specifications
| | |
| --- | --- |
| Brand | Torq |
| Pack quantity | 1 |
| Charging current | 12A |
| Model name/number | EBSC0012 |
| Product code | 05270163 |
Died when out of warranty
Used this half a dozen times, did the job. Went to use it this morning as my van has been garaged. Charger just gives the (apparently infamous) floating 8 error..totally dead, busted, useless.
So I would avoid !!
Disappointed
Like so many other reviews, I used this twice in 14 months and went to use it again today and got the floating 8 on the display. Very dissatisfied with this product. No mention of the floating 8 error in the manual. Like so many others, paid good money for what I believed to be a quality product. Waste of hard earned money!!
Do not buy
Used once in summer, by winter it is dead...Waste of money.
Work fine for me (but see note below)
HonestReviews - 9 months ago
I've had mine about 3 years and used successfully maybe a handful of times.
However, just went to use it this morning (assume winter + short journeys = flat battery) and when I first connected it, all I got was the 3 red LED numbers just cycling through 8-8-8, which is obviously not one of the FO1-5 fault codes, so I had no idea what was wrong with it. Tried Googling it but nothing (except seeing some bad reviews on here and thinking "oh no"). So was just about to give up when I thought one last try - lets give the terminals a bit of a wipe/clean (even though they were not that dirty, just a bit greasy). Voila!! this did the trick. So posting this just in case it helps someone else (and wish this was mentioned in the instructions).
100% Rubbish......
I used it once, went to use it a second time and nothing, tried fuse, still nothing, checked and out of warranty.........junk