B&Q apps
Whether you're on the move, at a B&Q store or at home, our range of free apps makes shopping with us easy and gets you inspired. Check out the B&Q app for fuss-free shopping, or the B&Q Gardens app for ideas and advice for your outdoor space.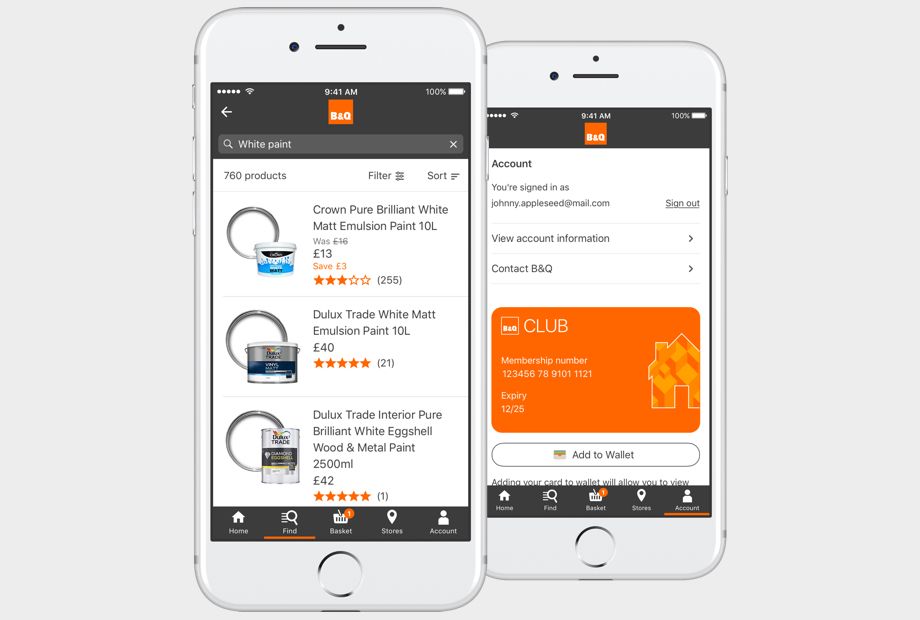 Shop in the app

Whether you're ordering for home delivery or for collection in-store, shopping in the app is now a breeze.

Click & Collect

Immediately see whether your product is available for Click & Collect, and order with just a few taps.

Product search

Quickly search and filter our product range to find the things you need.

Apple wallet

Always have your B&Q Club card to hand by placing it in your iphone's Apple wallet.

B&Q Store locator

Easily find nearby stores, and check details like opening times and product availability.

In-store product locator

Use the aisle number to see where products are located at your chosen store.
The B&Q Gardens app
Use B&Q Gardens to find the right flowers & garden products for your home. By putting the knowledge of B&Q garden experts in your hands, B&Q Gardens will help you to create your perfect garden.
From identifying plants and weeds to finding the right tools, and ensuring you have everything you'll need for a project; this is the ultimate app to help you spend more time enjoying your garden and less time shopping for it!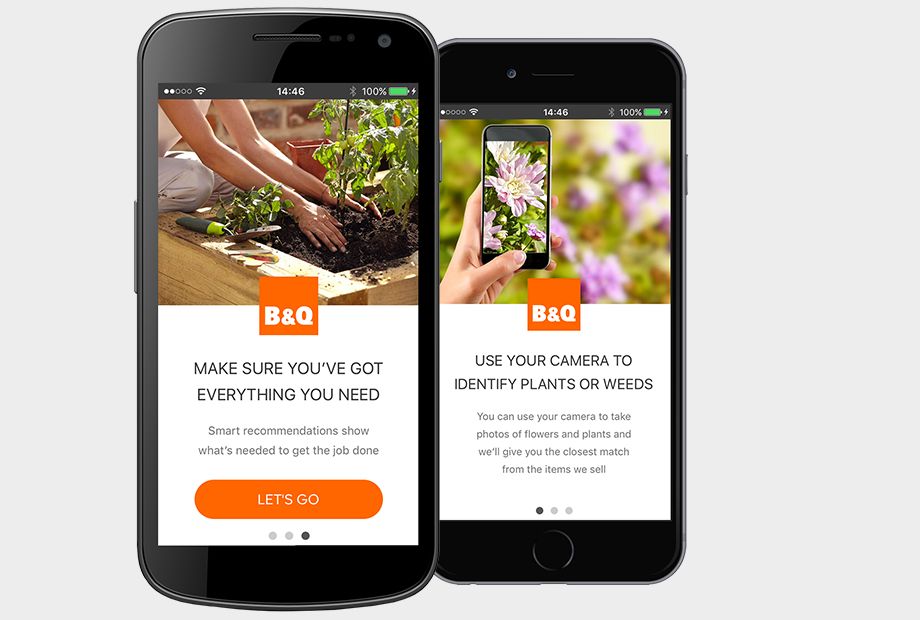 Identify plants, tackle weeds

Use image recognition to take or upload pictures of flowers and we'll help you identify similar or exact flowers within the B&Q range. You can also use our tool to identify common weeds and find helpful information on how to treat them, plus the right B&Q products to keep those weeds at bay.

Select the right products for your garden

Our experts have tailored a series of simple questions to help you find the most relevant and effective products for your gardening needs, as well as any essential tools you'll need to complete the job.

Get advice from B&Q experts

Not too hot on Gardening or DIY? Watch the how-to videos from our garden experts and discover smart recommendations to guide you.