B&Q Gardener of the year: Runners up
The B&Q Gardener of the year 2022 runners up have been revealed!
Alongside the B&Q Gardener of the year, runners-up were chosen for each of the remaining three categories; The Year-Round Gardener, The Productive Gardener and The Eccentric Gardener. These creative designs stood out against thousands of entries and impressed the judging panel made up of RHS experts Matthew Childs and Humaira Ikram, B&Q Outdoor Category Director Steve Guy and national treasure and gardening enthusiast, Dame Prue Leith. Each of the runners up will be awarded £1,000 in prize money for their outstanding achievement against their chosen criteria.
Read on to find out about the inspiration behind each of the gardens...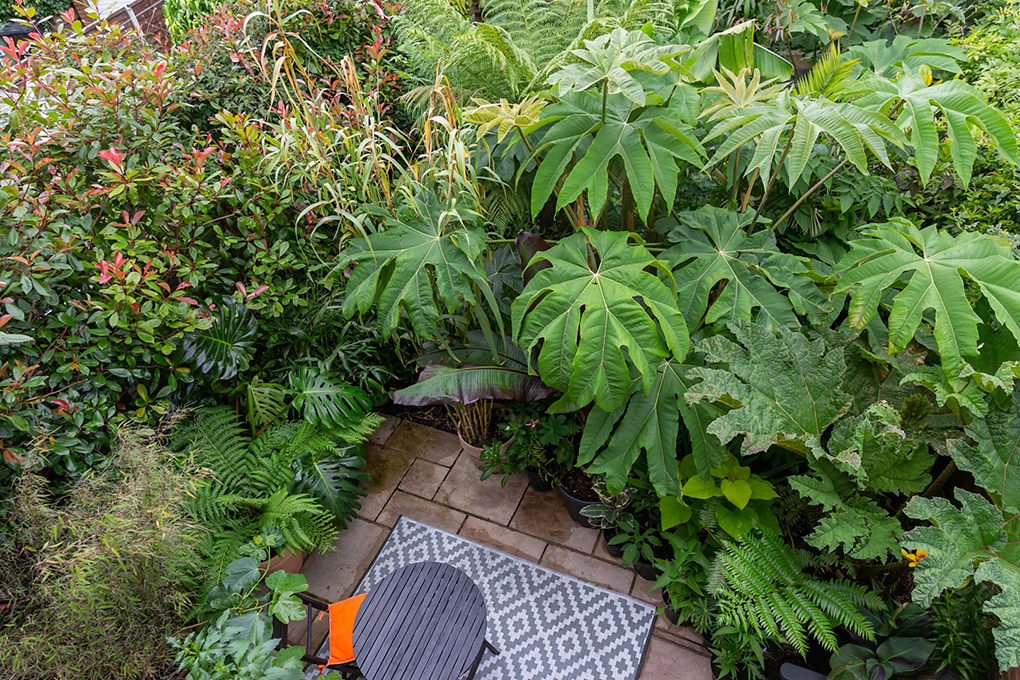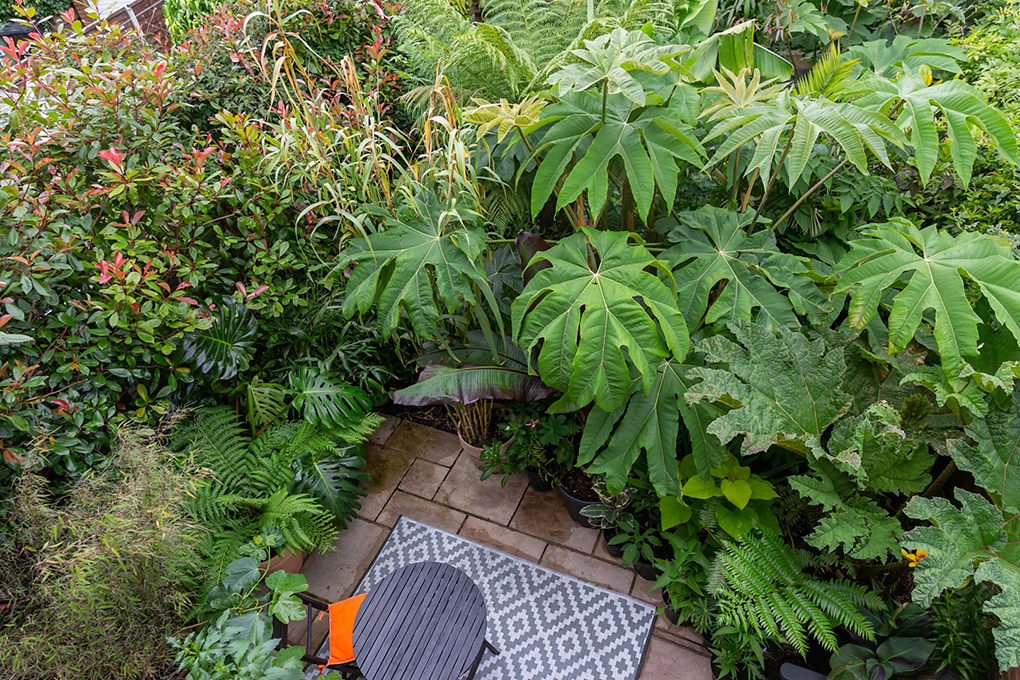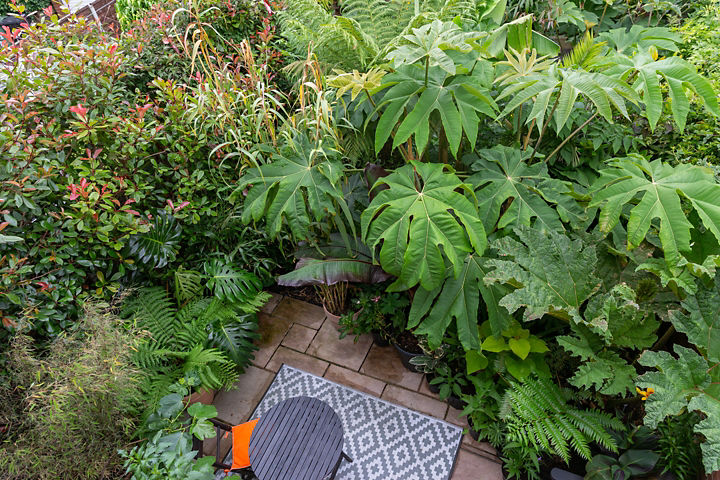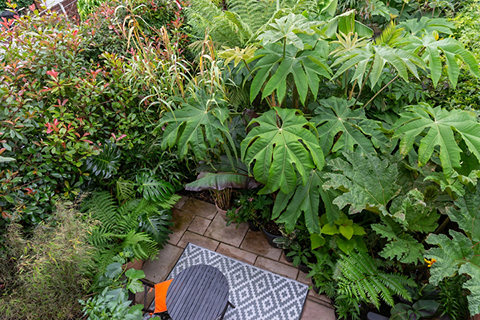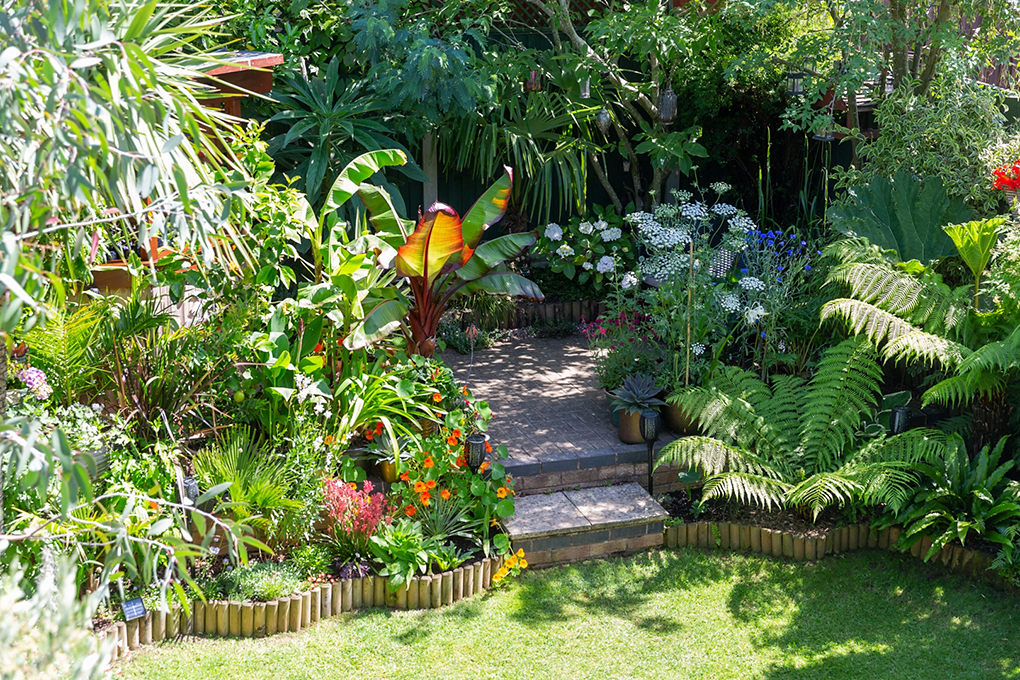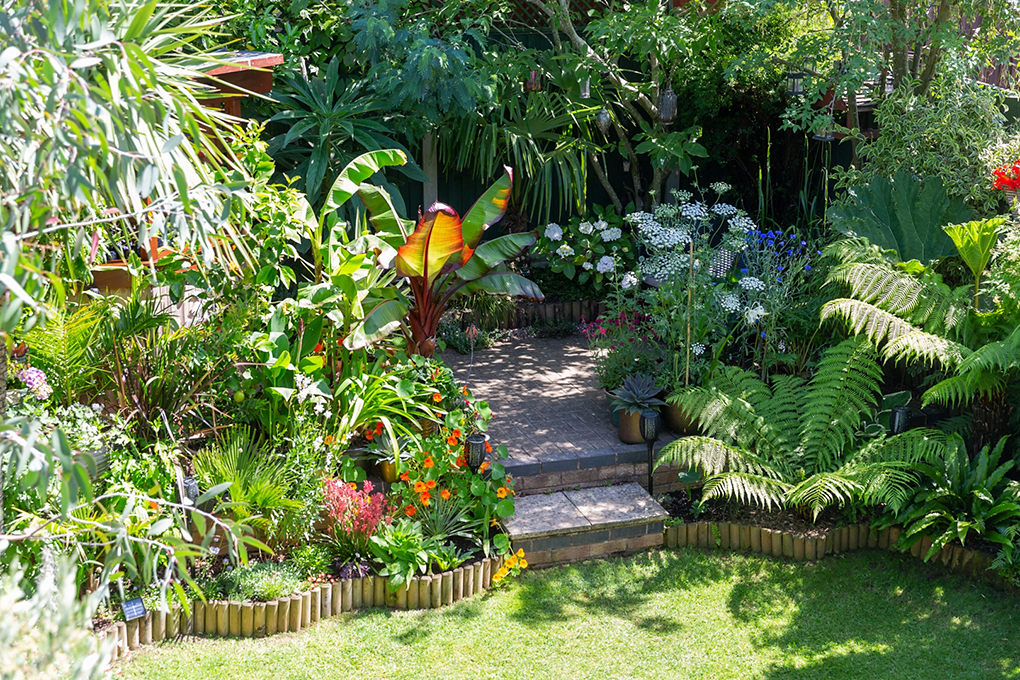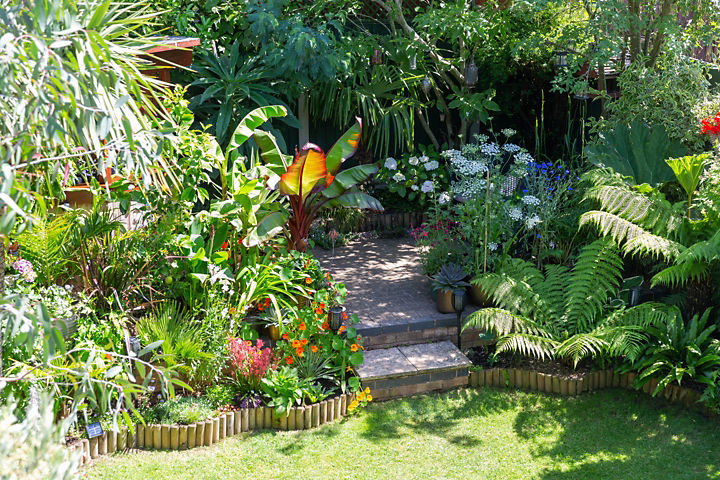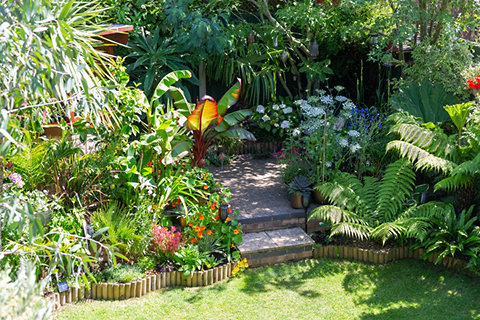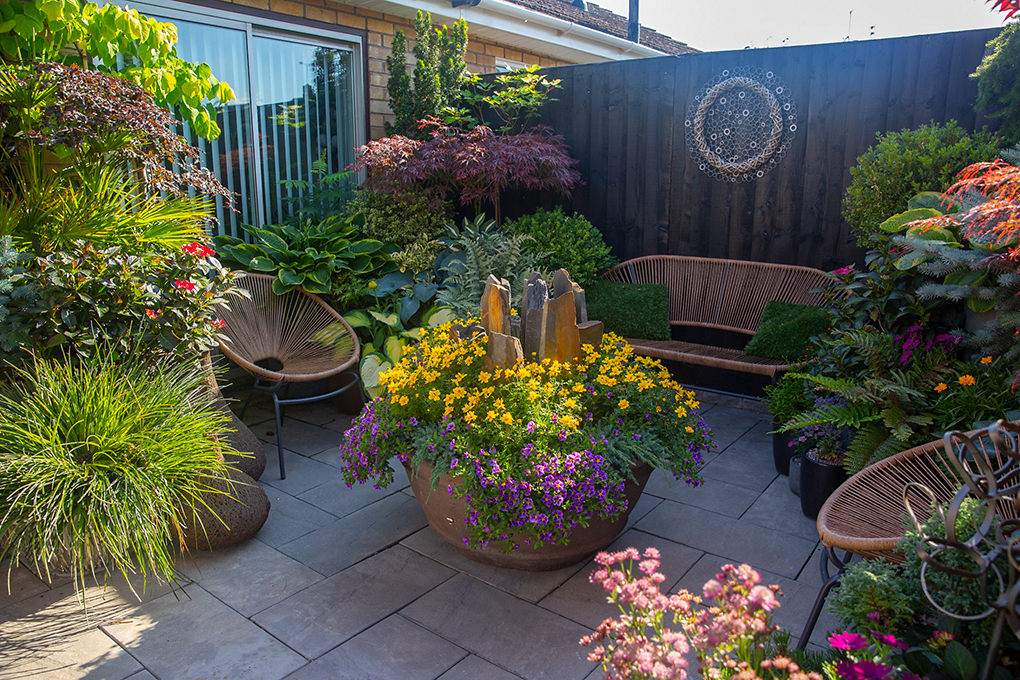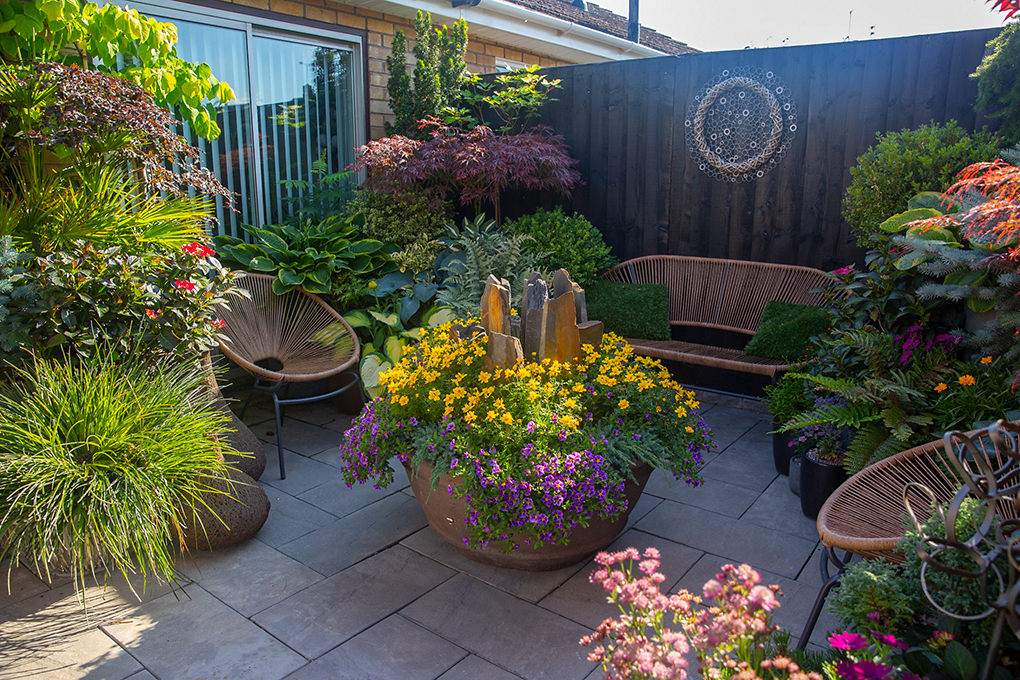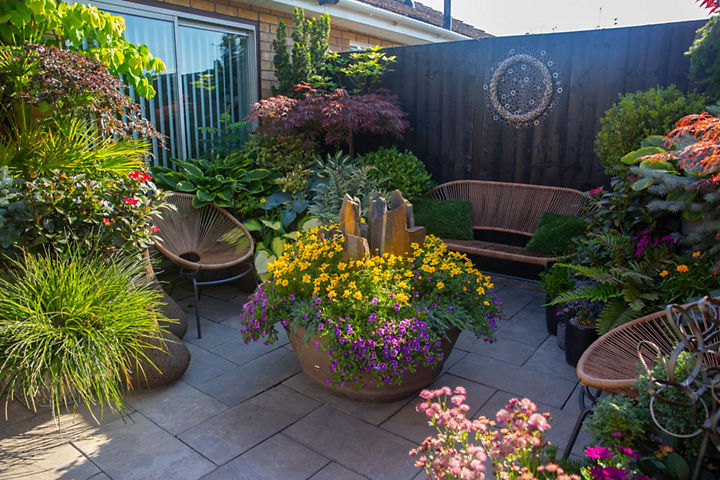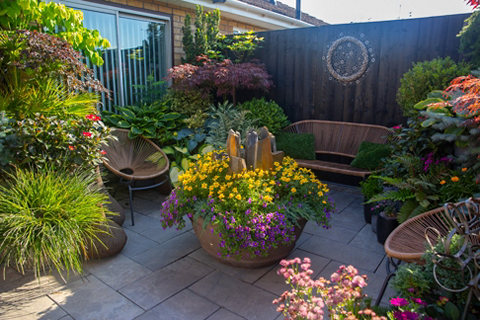 The Eccentric Gardener
Simon Mabury from Leeds has landed the Eccentric gardener of the year award and with it £1,000 in prize money. Mabury won the award for his jungle-themed garden in Leeds after he took up the pastime in 2020 during lockdown, who alongside his husband decided to spruce up their small 7x5m garden in a bid to recreate that holiday feel they missed so much.
Mabury said: "I suffered from mental health and loved my holidays. If I go on holiday and don't see a palm tree, then I'm not on holiday. So, I wanted a space that I could go out in and lose myself. I wanted that escapism that I walk out there and not think I'm in Leeds. And for my mental health it's been immense, and it's been a tonic really.
"Quite a few people said to us that we could win a competition with this, but we thought our garden was too small and you get that self-doubt. So, to win it was quite a shock for me because I have low self-confidence. And to win a competition for something we've created was amazing.
"Every time I look out now, instead of just seeing my garden I think 'oh I've got an award-winning garden."
Mabury's garden is a tropical getaway filled with palm trees, lush green spaces, a waterfall and even accompanying monkey calls every now and then. The self-employed graphic designer won the B&Q Gardener of the Year 'Eccentric' award for its extravagance and beauty that makes the most of a small space.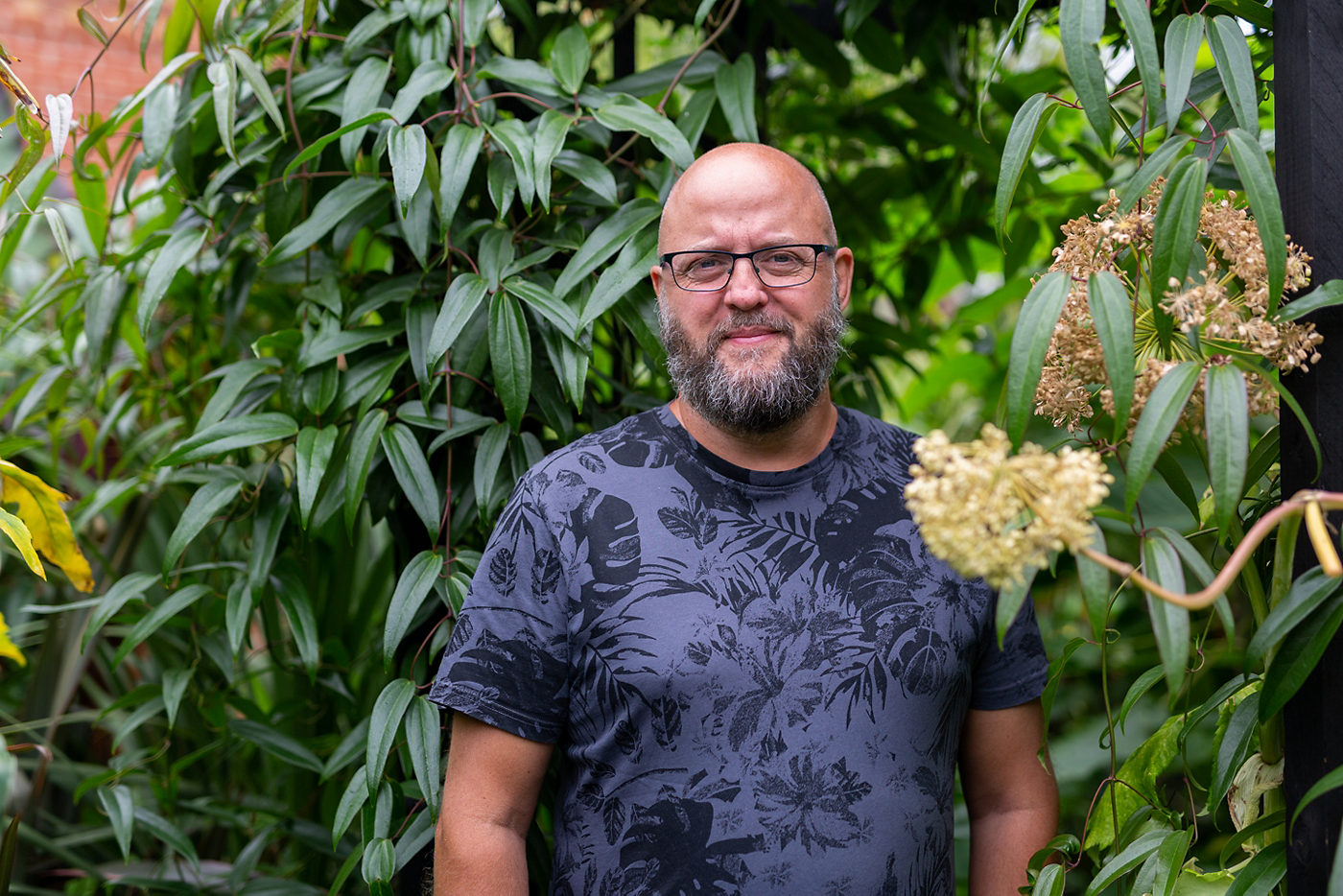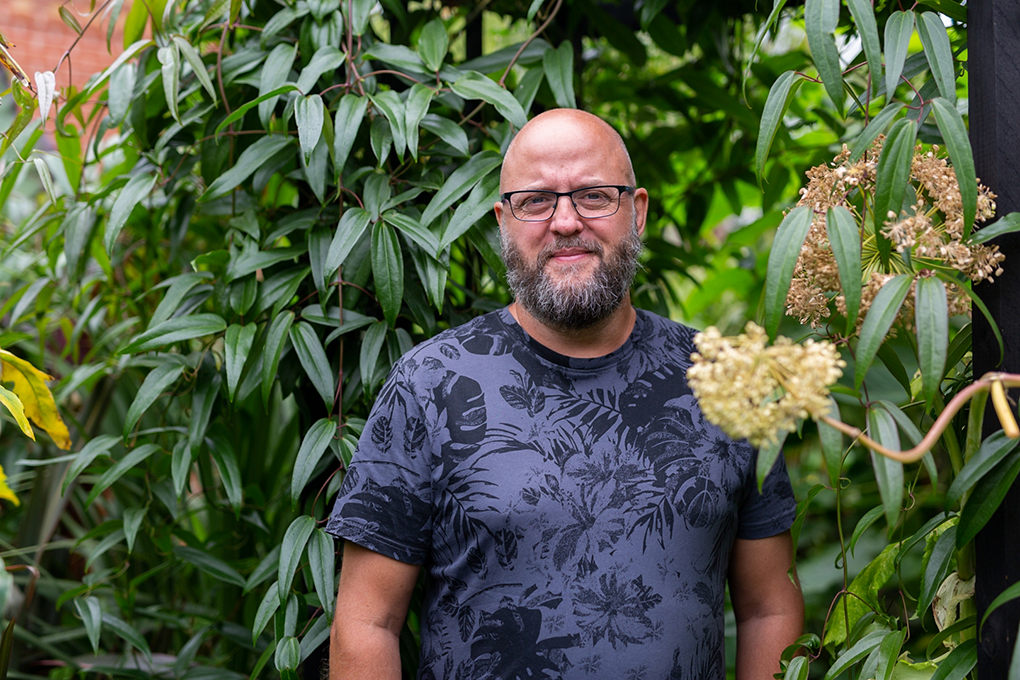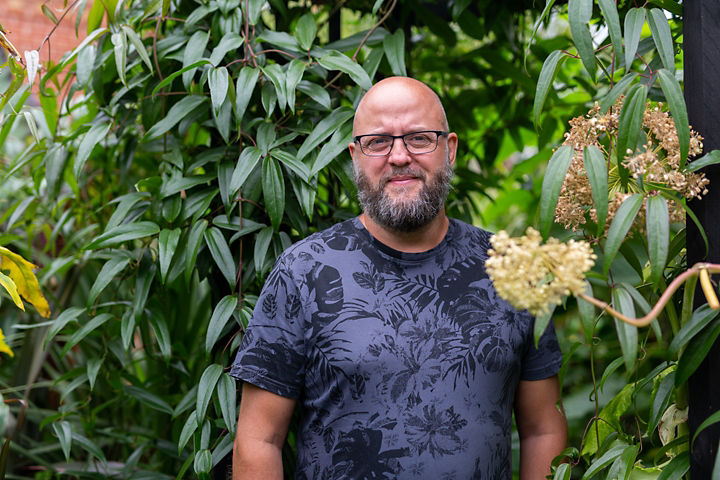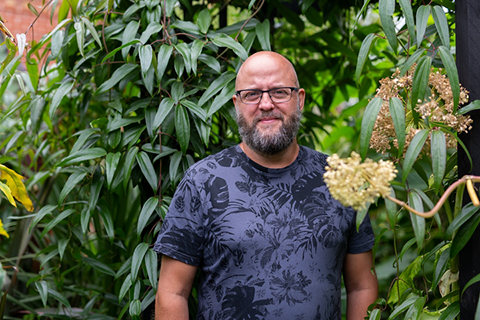 Mabury continued: "We had holidayed many times in places like Thailand and Vietnam and we loved that jungle-like, green foliage look and that's what we wanted to recreate. We looked at the garden and thought how we could make it more interesting. So, we created a wooden walkway and we zigzagged that across the garden. The idea was that you couldn't see the back of the garden which created that little bit of mystery.
"My favourite part is probably midway; we've got a waterfall there and I think you've got to have water in a garden. And I think the sound of water, especially from a waterfall, just completely soothes you."
Mabury encouraged others to get out and spruce up their gardens this summer, highlighting the happiness it can emulate. He demonstrated how anyone can create an enjoyable garden, no matter the space or plants available, you just need to try.
He said: "For me, there's so many stresses and strains in the world now and so much bad news that I just think that anybody who needs that escapism should create a garden. And the key is, and one of the things that we wanted to try and get across, was that you don't need a massive garden.
"I've got friends who have got gardens like football stadiums, and they don't know what to do with them, they're just full of grass. I just think, whatever you've got there. If it's a balcony, a small garden or massive garden, make it your own. The world's your oyster and there are no limits. You don't have to think I can't grow that in the UK, my advice would be to try it."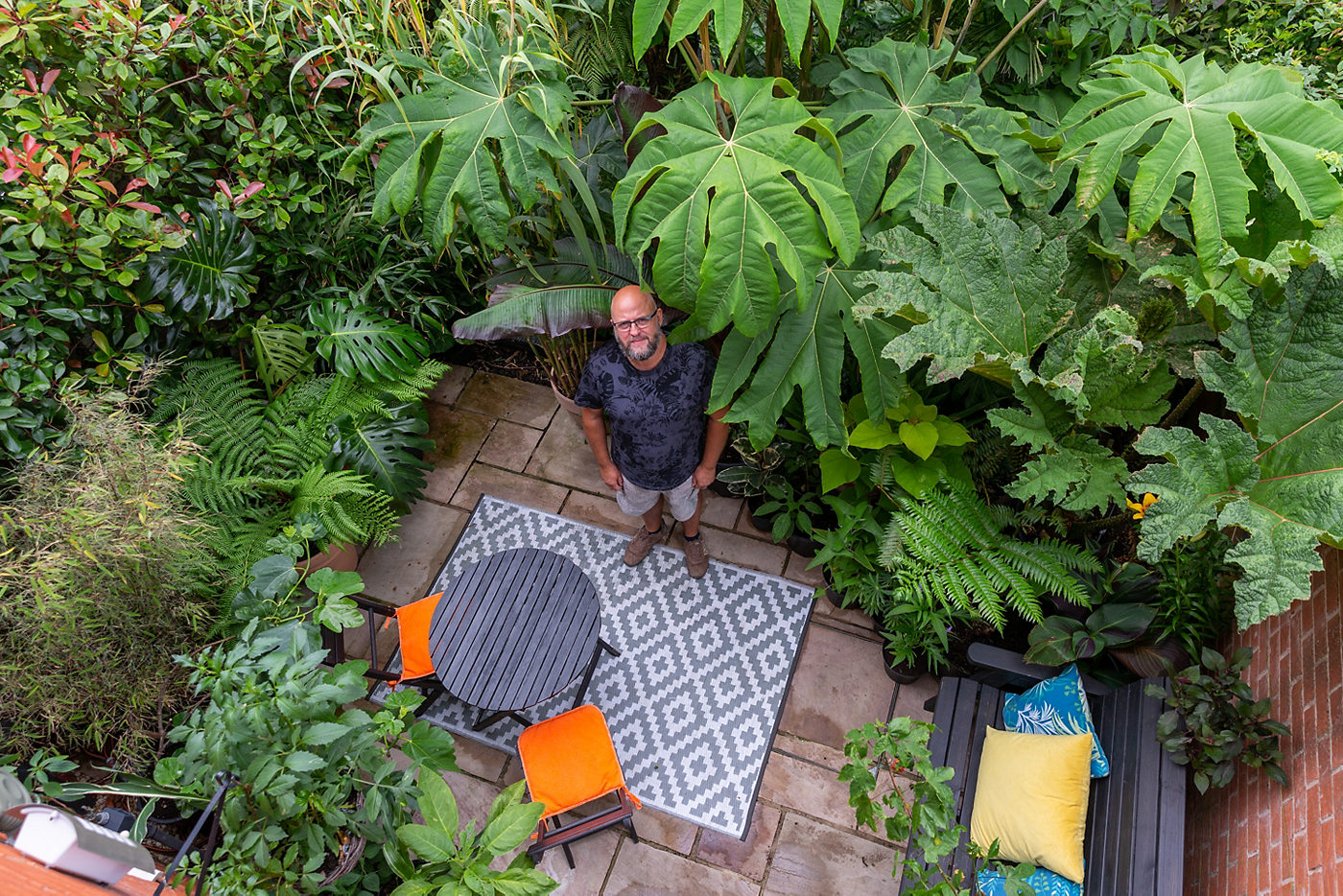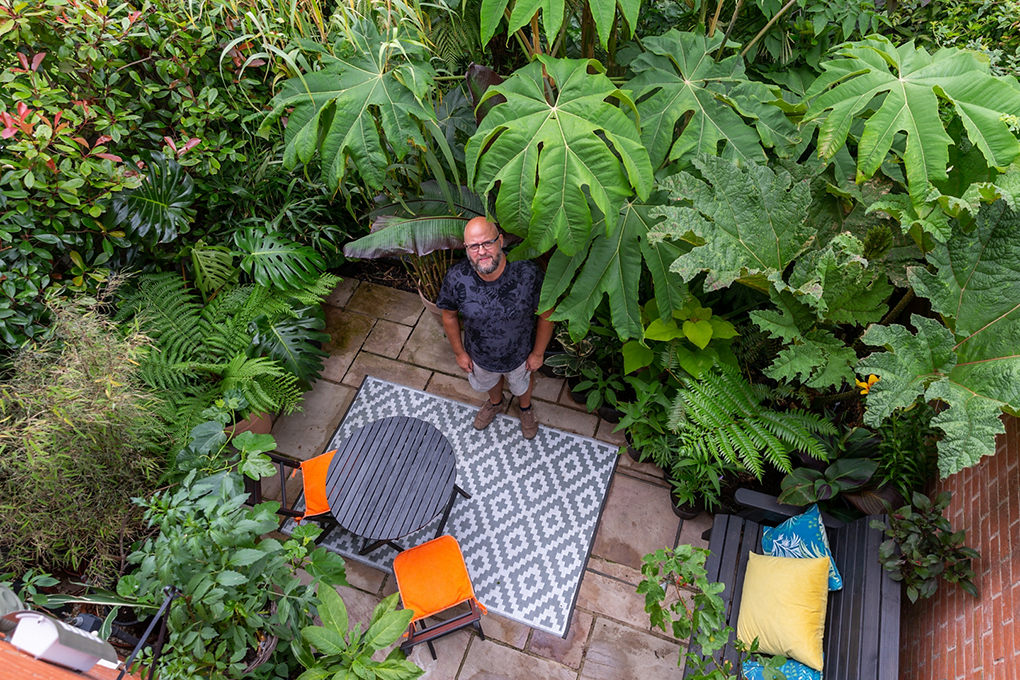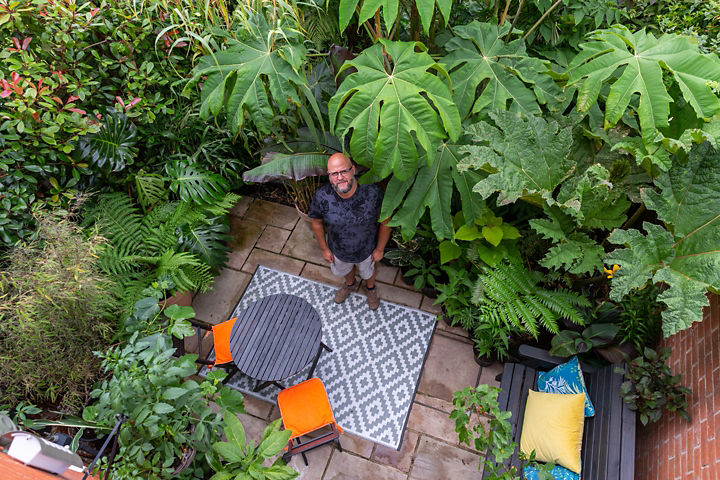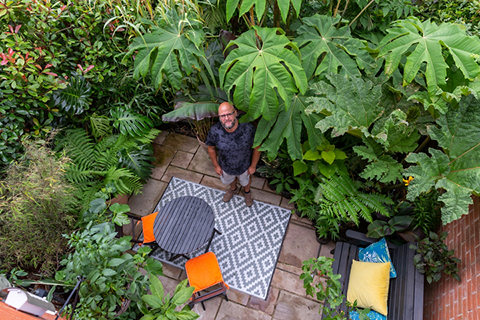 The Productive Gardener
Birmingham-based teacher, Kim Perry has landed the Productive gardener of the year award and with it, £1,000 in prize money.
Perry turned her garden into a holiday at home and has been nationally recognised thanks to her haven that focuses on wildlife, holidays and vegetables. Perry's love for gardening ignited seven years ago after meeting her partner, and now it has become a labour of love as the pair seek to bring holidays to Birmingham now that travelling has become more difficult for the couple.
"I am so over the moon," beamed Perry. "I've never won anything in my entire life. We think the garden is good and our friends and family come and go 'wow it looks lovely'; but to have somebody else recognise it, I can't believe it. A professional person has seen that we've done a really good job, it means a lot to us."
Perry initially maintained the garden after moving in nearly 20 years ago but has now transformed the space into a haven where she is able to relax from the stresses of modern life. Despite having no prior gardening experience, Perry says she has created an escape that is reflective of all things the couple enjoy.
"It's totally organically developed," added Perry. "We both have no experience, it's trial and error. It's got everything we like. We love travel and holidays, so we've got pieces inspired by that. It's never been a piece of paper with a plan on it.
"Everything in it has got a story, everything reminds us of something or brings something to the garden. We're constantly fiddling around, moving things, and trying to make things better. There's been some plant deaths along the way but when it works, it's the joy you get and people coming round and going 'wow'. We just love our garden; it's become our addiction."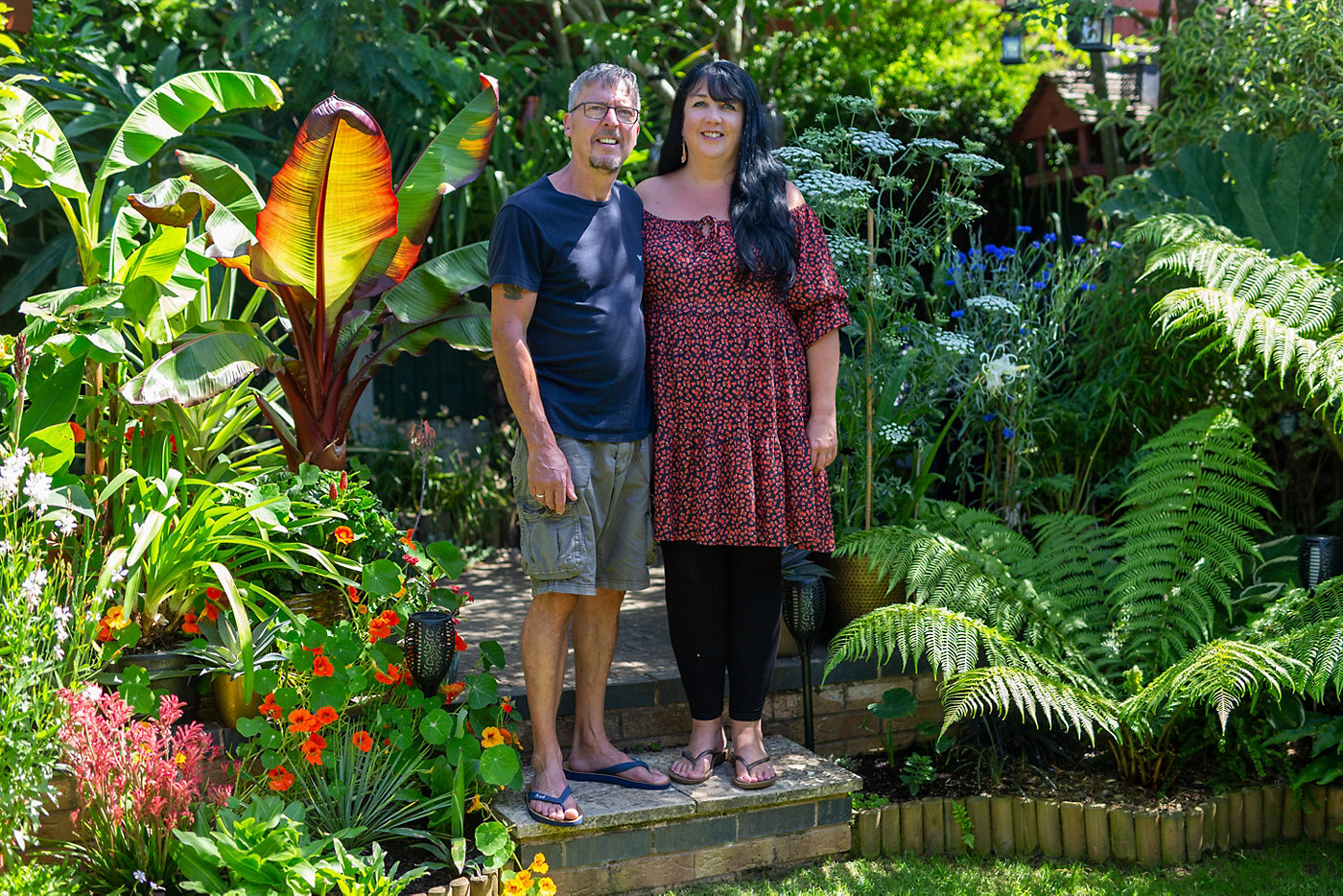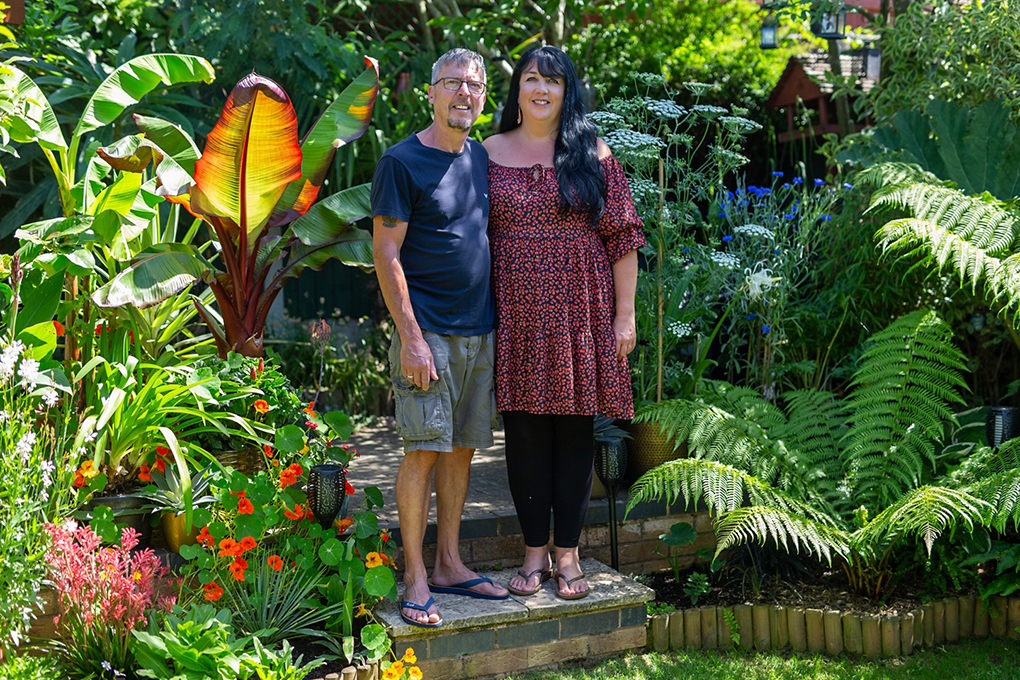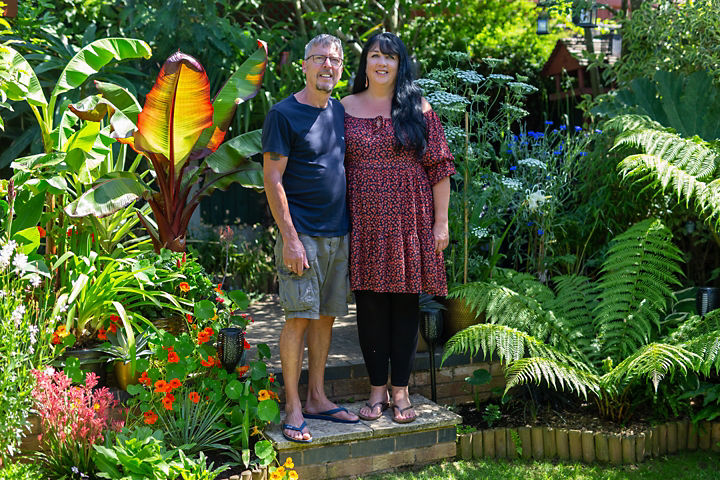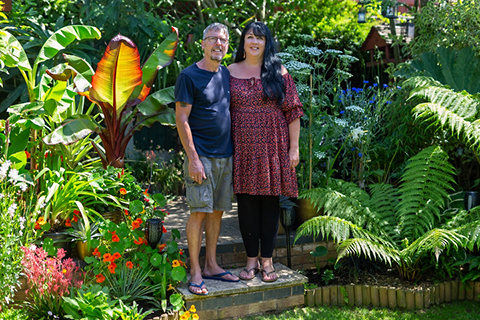 Perry has based her garden around the couple's love of wildlife and travel, and now that travel has become more difficult for them, the world has come to their Birmingham backyard.
She said: "We're both massively into nature, wildlife, and animals so it's so good to feel that you're helping them. We love holidays, it hasn't been as easy to get away, so we've made our garden feel like you're on holiday. We've got lots of tropical things, we've got our own tiki bar."
The garden has also taken on an even more important role for Perry, as the couple look after an elderly parent with dementia. For the Birmingham pair, the garden has become an invaluable place to get some respite.
"It's really hard to express what it's done for us," said Perry. "We can just relax and forget the stresses of work and caring for an elderly parent with dementia. It's somewhere you can relax and rest. Getting out with nature, you just get so much joy. You're achieving something that's giving you great pleasure, that you can be proud of."
"I'd recommend it to everyone; it's really changed our lives."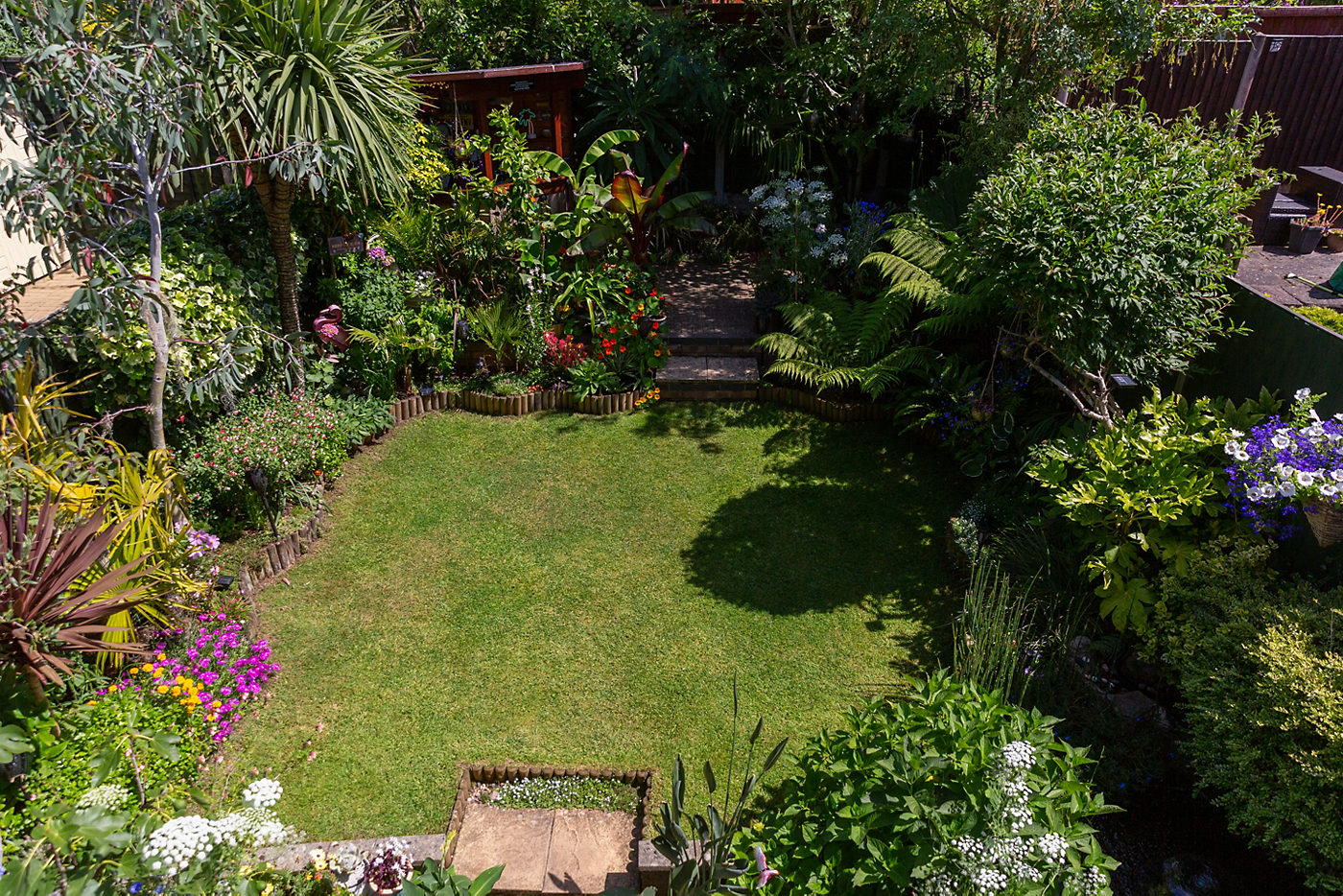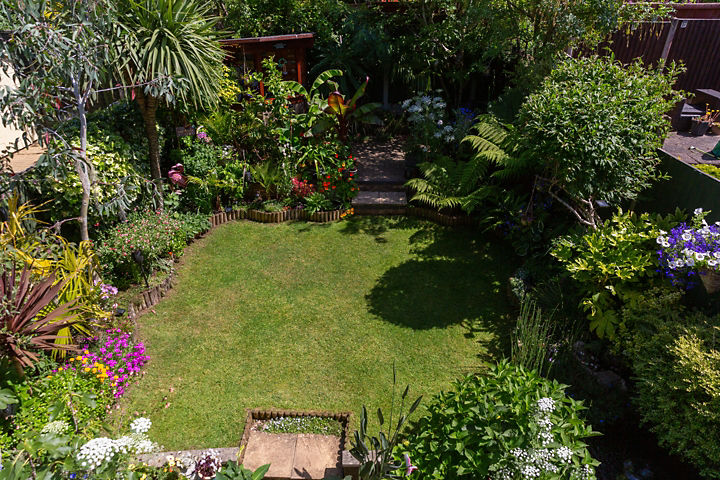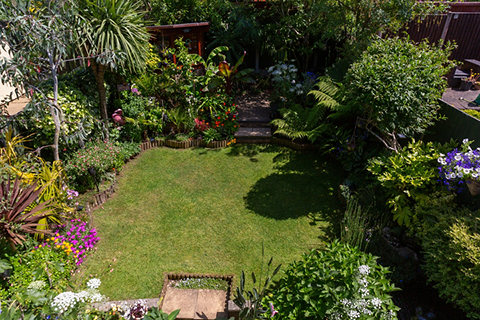 The Year-Round Gardener
Andrew Spray, public sector worker from Leicestershire has landed the Year-Round gardener of the year award and with it, £1,000 in prize money. Spray, 52, has been recognised for his urban garden, inspired by scenic countryside landscapes, after initially taking it up as a casual hobby.
"Basically, there is something visually there throughout all four seasons," said Spray. "It just gets you outside. You have a look at it and tend to it. You can't do that much in the winter, to be honest, but it just gets you out and provides a bit of exercise.
"You can keep on top of everything, and you can trim everything back as well in the early winter. Especially if you have got quite a large patio area, you can still go and sit in the garden even though it's not summer and there is still something there for you to look at. It's not like everything has died off, especially if it is dry and sunny in the winter. It can still be visually stimulating. I have things like Conifers and Eucalyptus that are all evergreen, so they look great throughout the year."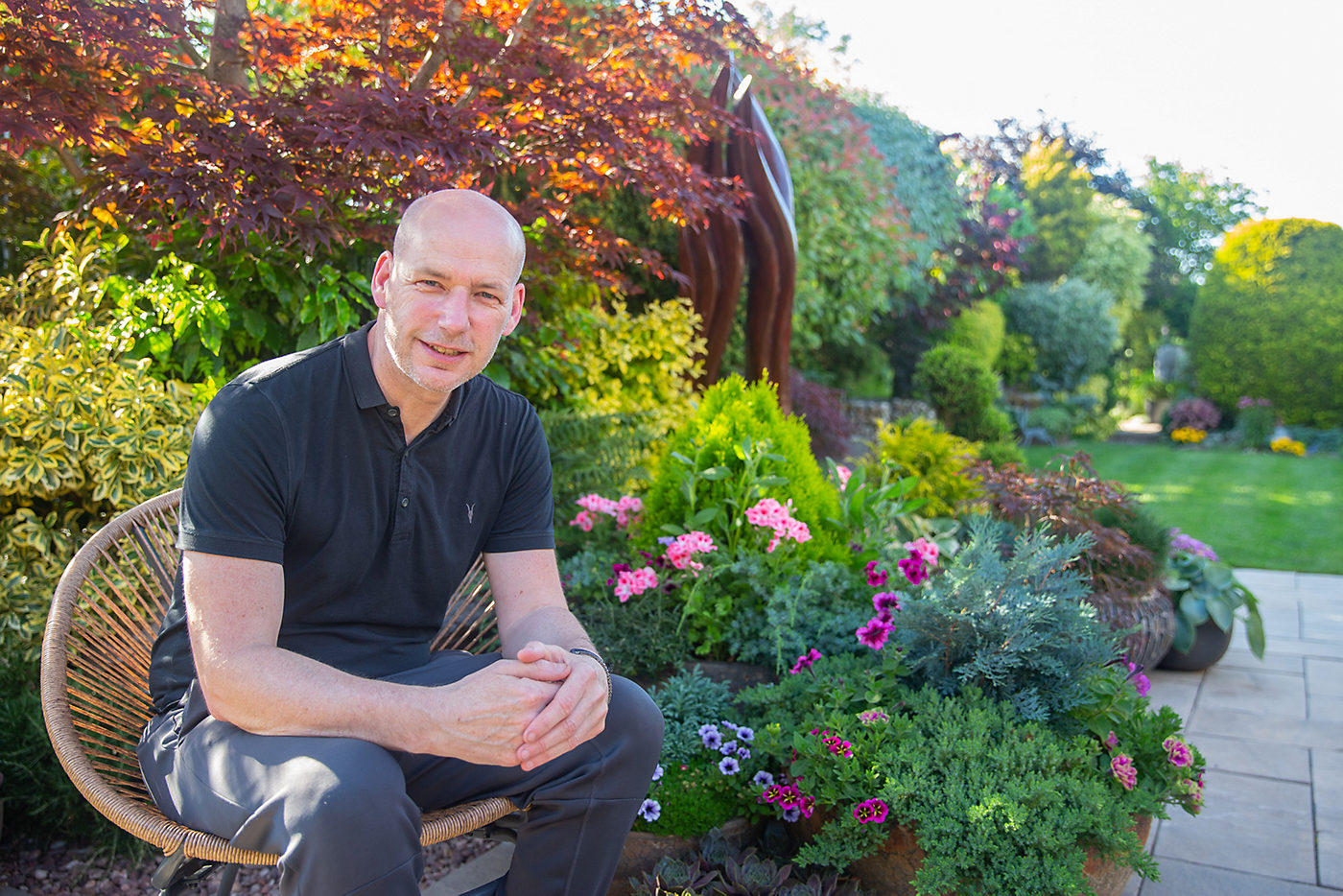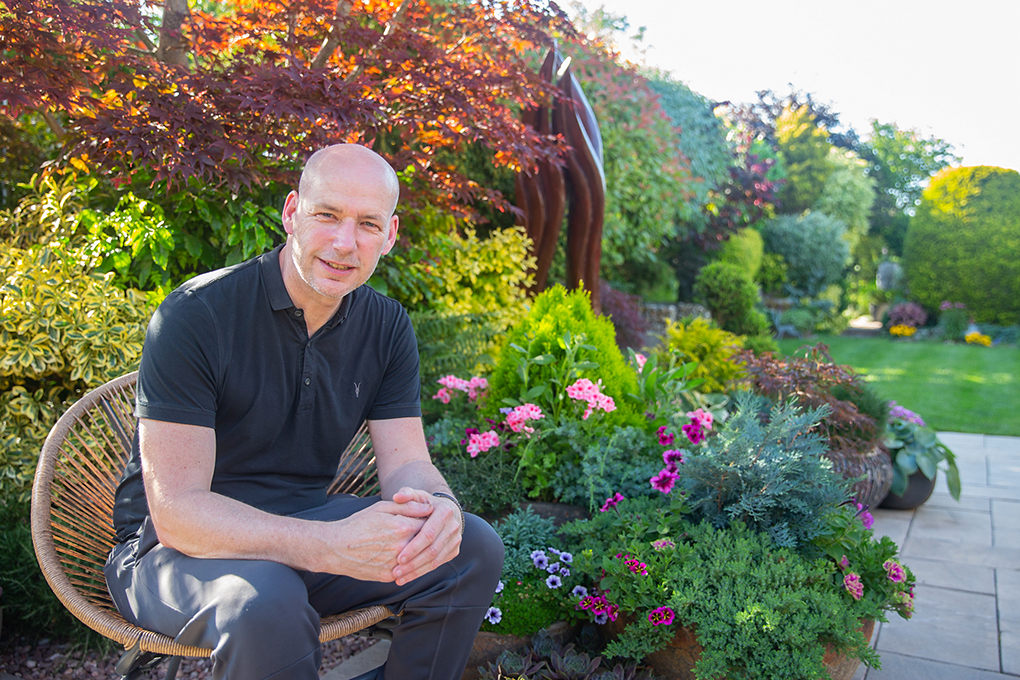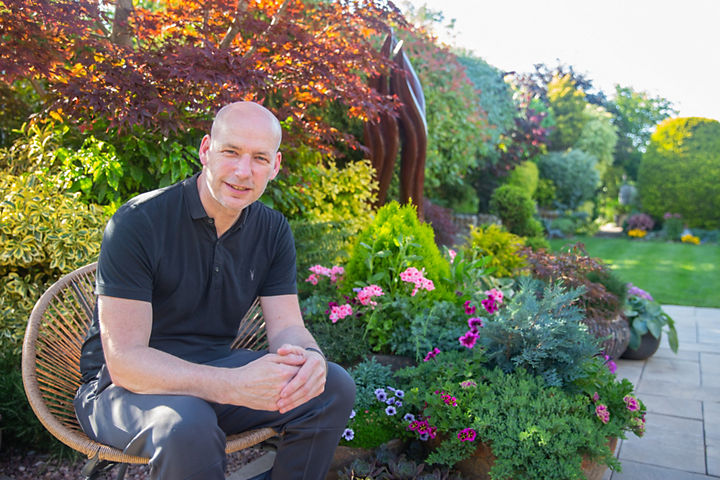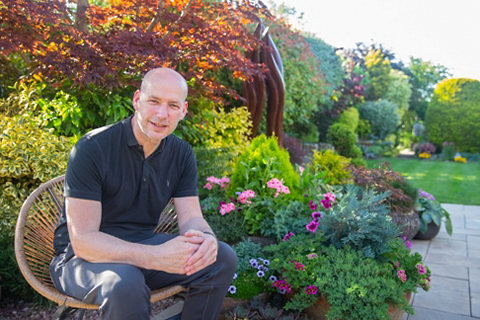 Spray added: "It was fantastic to be recognised. I am delighted to finish top of the Year-Round competition, and of course, the recognition has left me delighted. Gardening has physical benefits in terms of keeping fit, and I guess we are in a position now where young people are not as active as the older generation were when they were the same age. So, there are physical benefits, but then there is also the mental wellbeing aspect of it as well."