B&Q Gardener of the year: Our winner
The winner of the 2022 B&Q Gardener of the year competition has been revealed as Jez Young. His expansive acre garden that's filled with a multitude of plants and foliage, as well as recycled elements impressed the judging panel made up of RHS experts Matthew Childs and Humaira Ikram, B&Q Outdoor Category Director Steve Guy and national treasure and gardening enthusiast, Dame Prue Leith.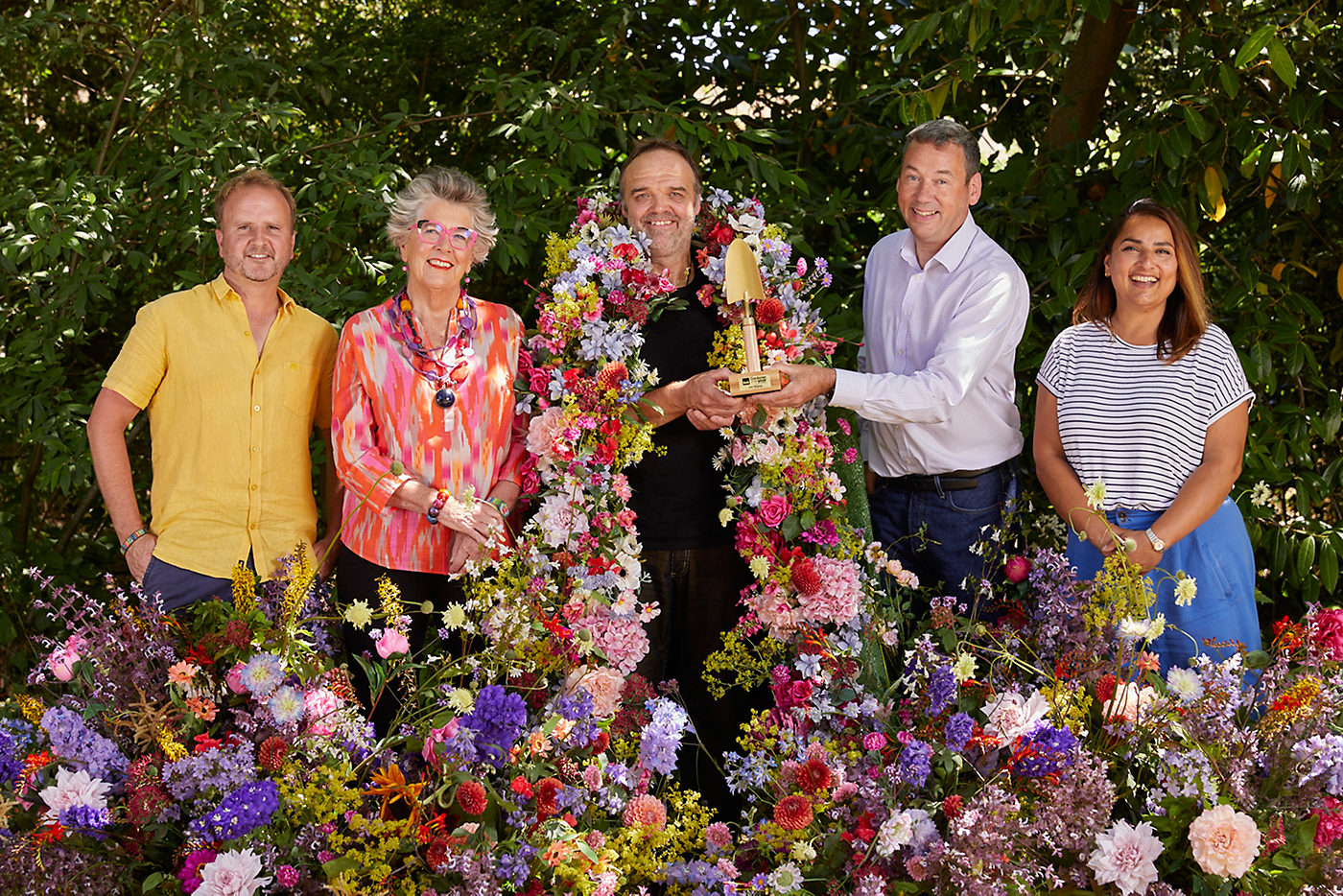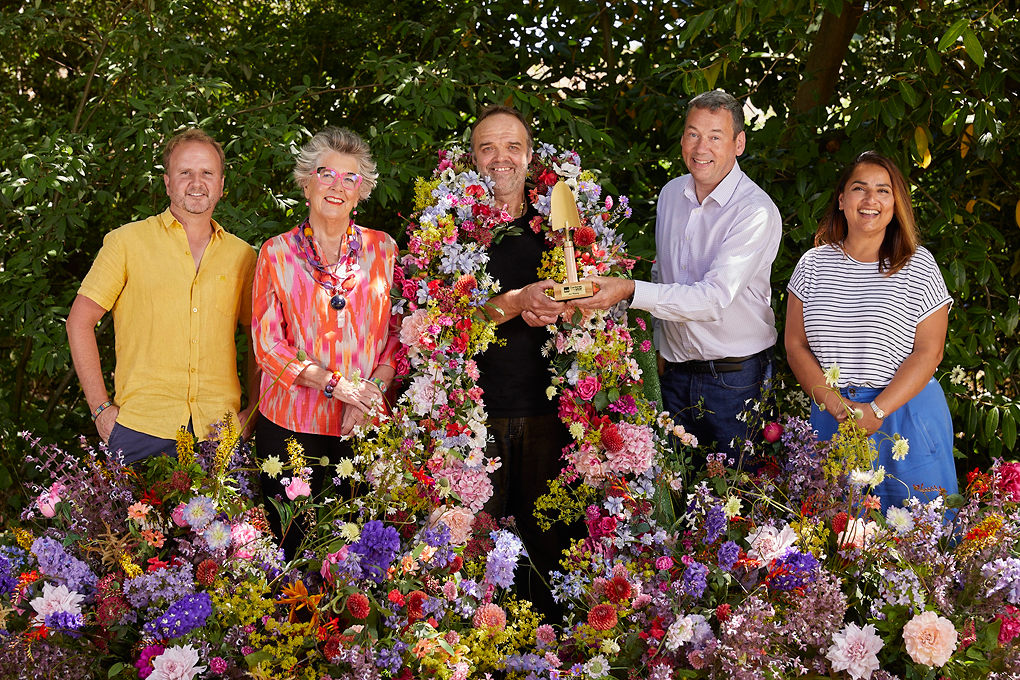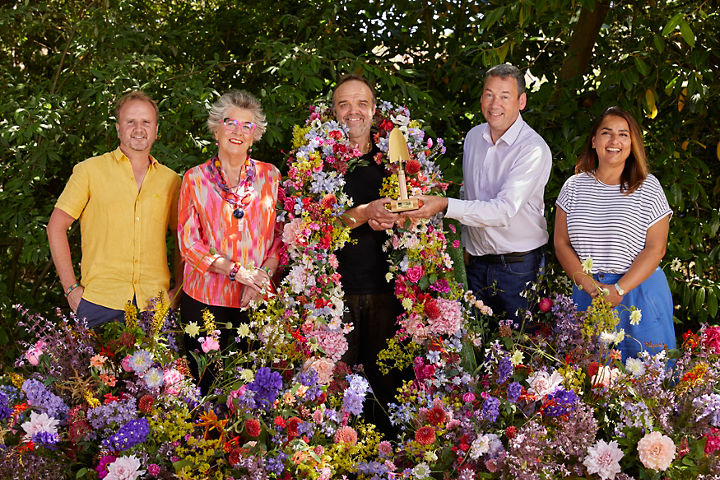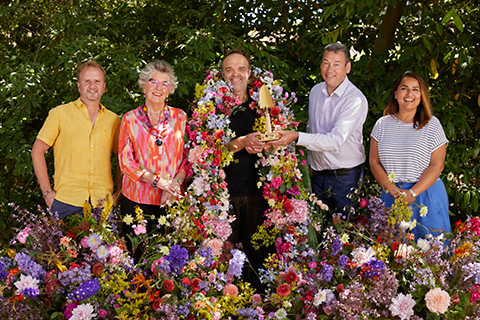 The winning garden has taken thirty years to cultivate resulting in a now acre of land. With tricky clay and shale soil to work with, the garden is impressive and works hard all year round.
The judging panel were particularly impressed with the string of electrical insulators that spiral up to the mature beech tree, as well as the green and brown beer bottles shaped in a ying/yang pattern, alongside old paving slabs cut into lily pad shapes in the pond. Jez's use of sustainable practices such as water butts and recycling junk for a natural use, as well as the expanse of year-round plants enthralled the judges.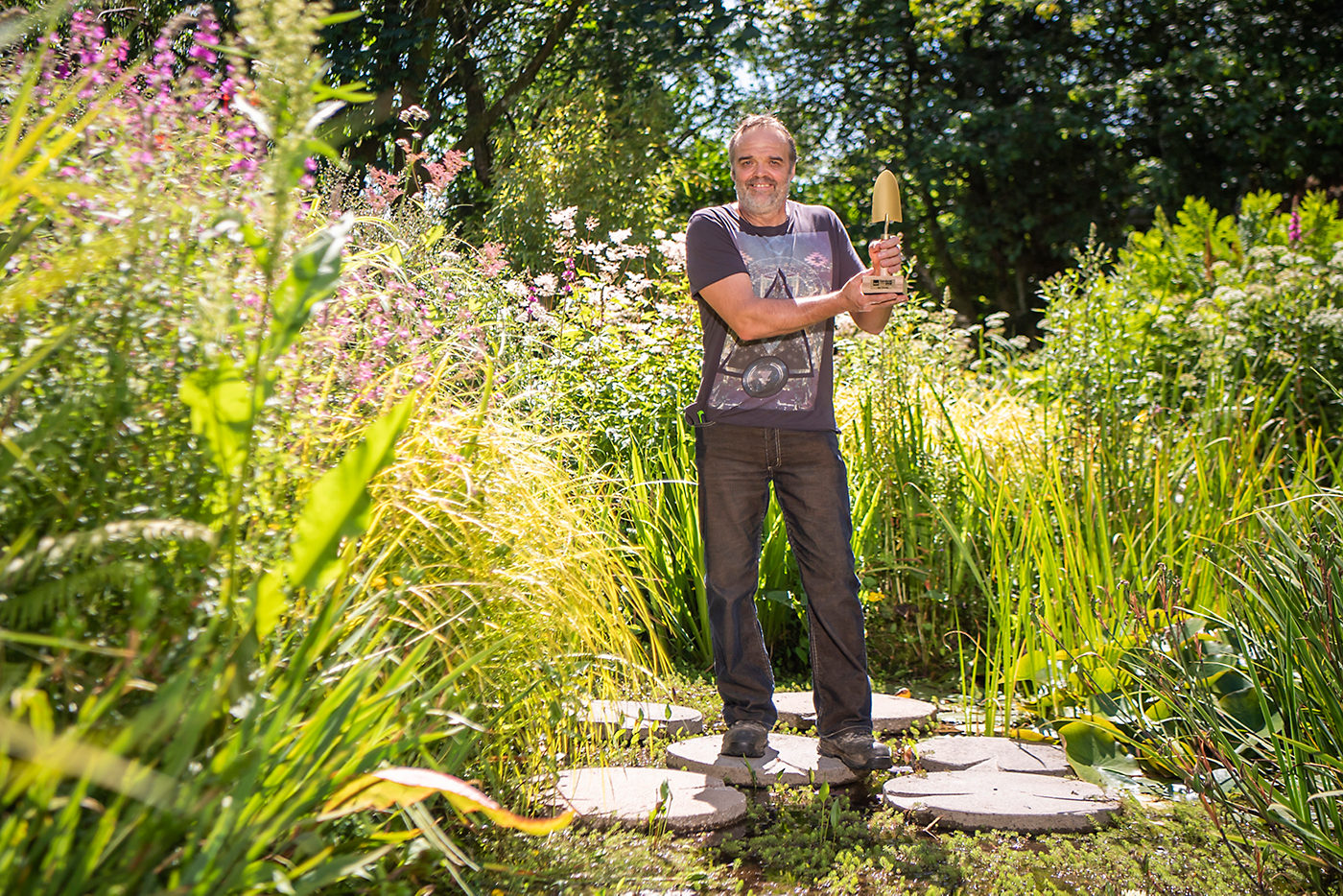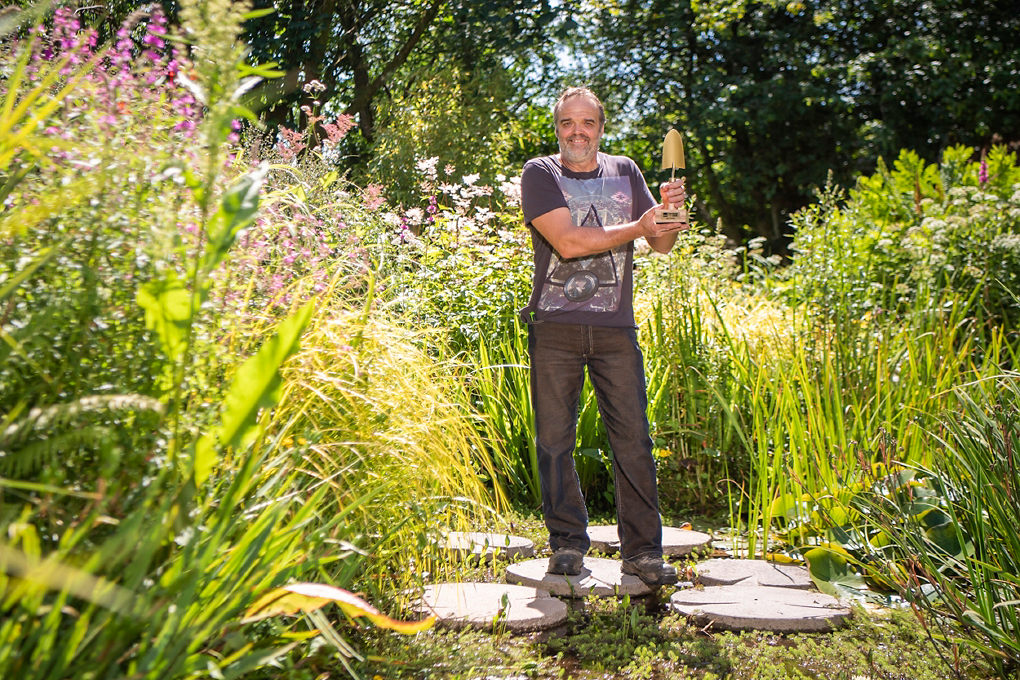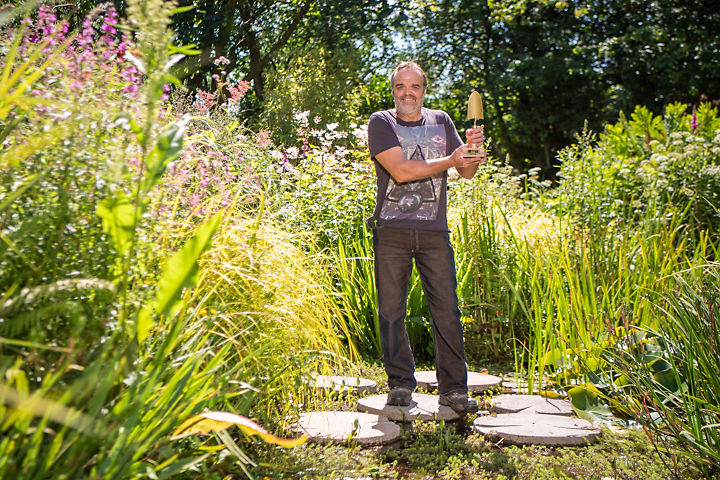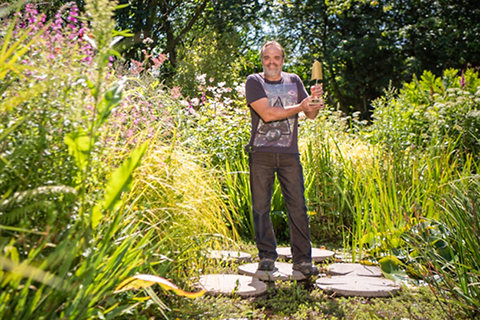 Steve Guy, B&Q Outdoor Category Director says: "At B&Q, we cater to every gardening need by having a great range of quality plants to enable people like Jez to create amazing outdoor spaces. We loved the sustainable practices that he used and how innovative he has been with the structure and layout, alongside working with his garden to understand how the foliage works with his soil type. This is our second year of B&Q Gardener of the Year and we again couldn't believe the quality of entries coming through. Each entry demonstrated the British passion for gardening and our winning garden from Jez is a great example of learning to love your garden and growing alongside it. Congratulations Jez!"
Judge Dame Prue Leith commented: "I found the judging really hard. There was such a wealth of creativity and good design, not to say passion bordering on obsession. We Brits do love our gardens! But the outright winner, chosen by all the judges, was Jez. You'd want to be out in that garden at any time of year."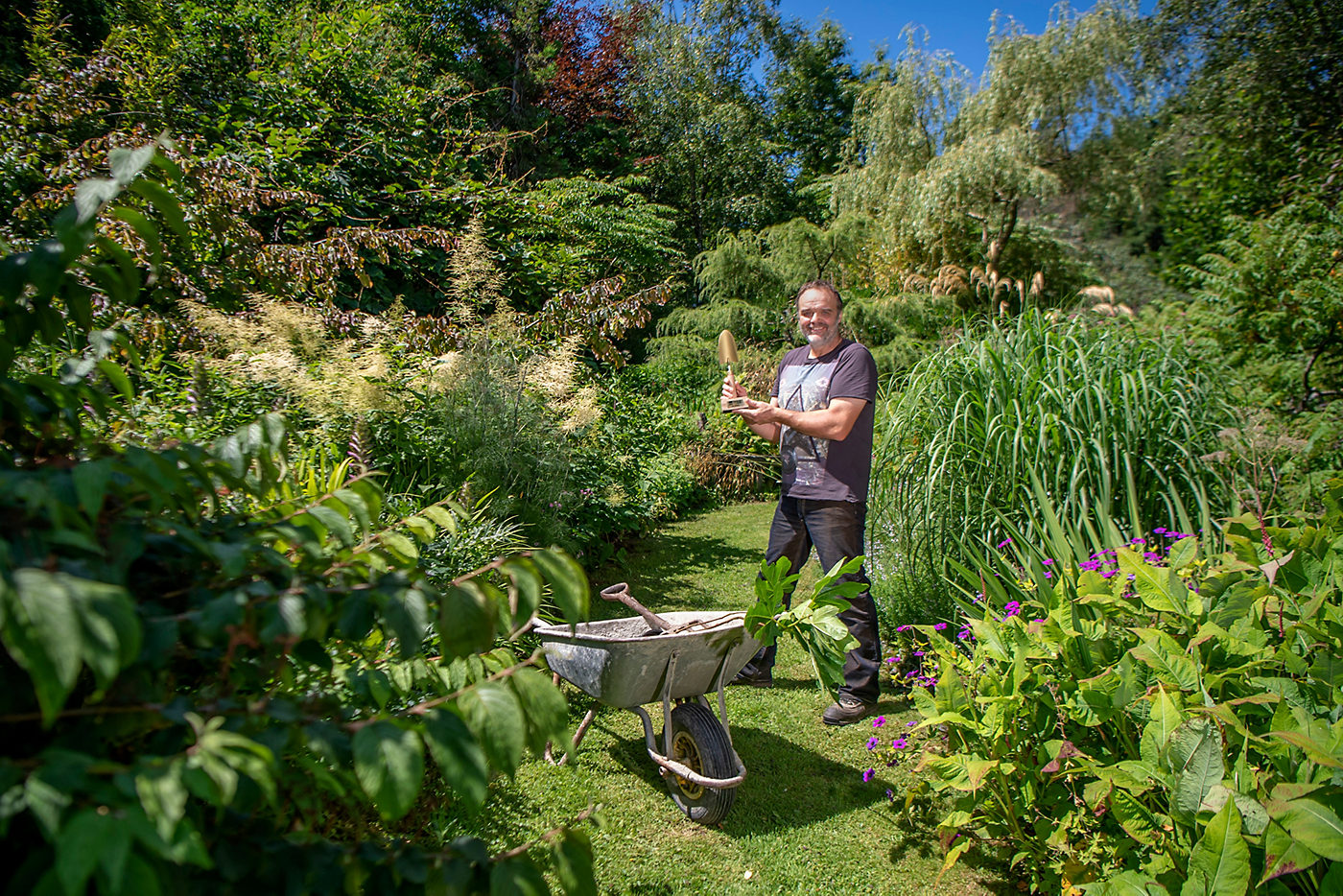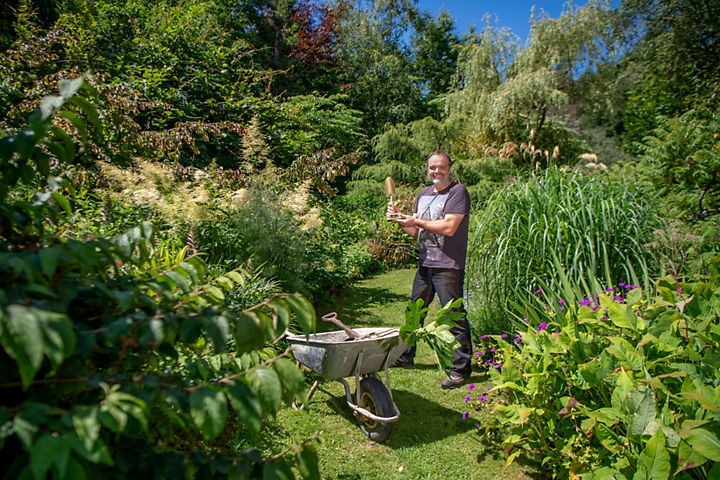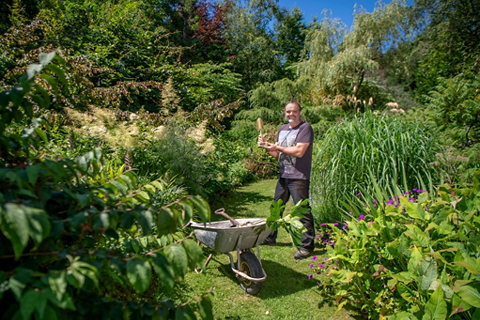 Award-winning broadcaster and garden designer, Humaira Ikram, commented "there were so many elements to this garden, with its huge acre space that we could marvel at, but fundamentally it was how wild, yet cared for this garden was. It made me want to visit all the nooks and crannies immediately and get lost in the wilderness of the garden – you could feel the time and love that had been spent on it."
Reflecting on what made Jez the 'B&Q Gardener of the year', Matt Childs commented "Jez used a wide variety of plants to great effect, utilising both flowers and foliage and providing for all year round interest. The clever layout of the garden addressed the tricky terrain brilliantly and provided surprises around every corner. I particularly loved his unique quirky touches in the garden made from up-cycled materials such as the beanstalk climbing up the tree – never seen anything like it!".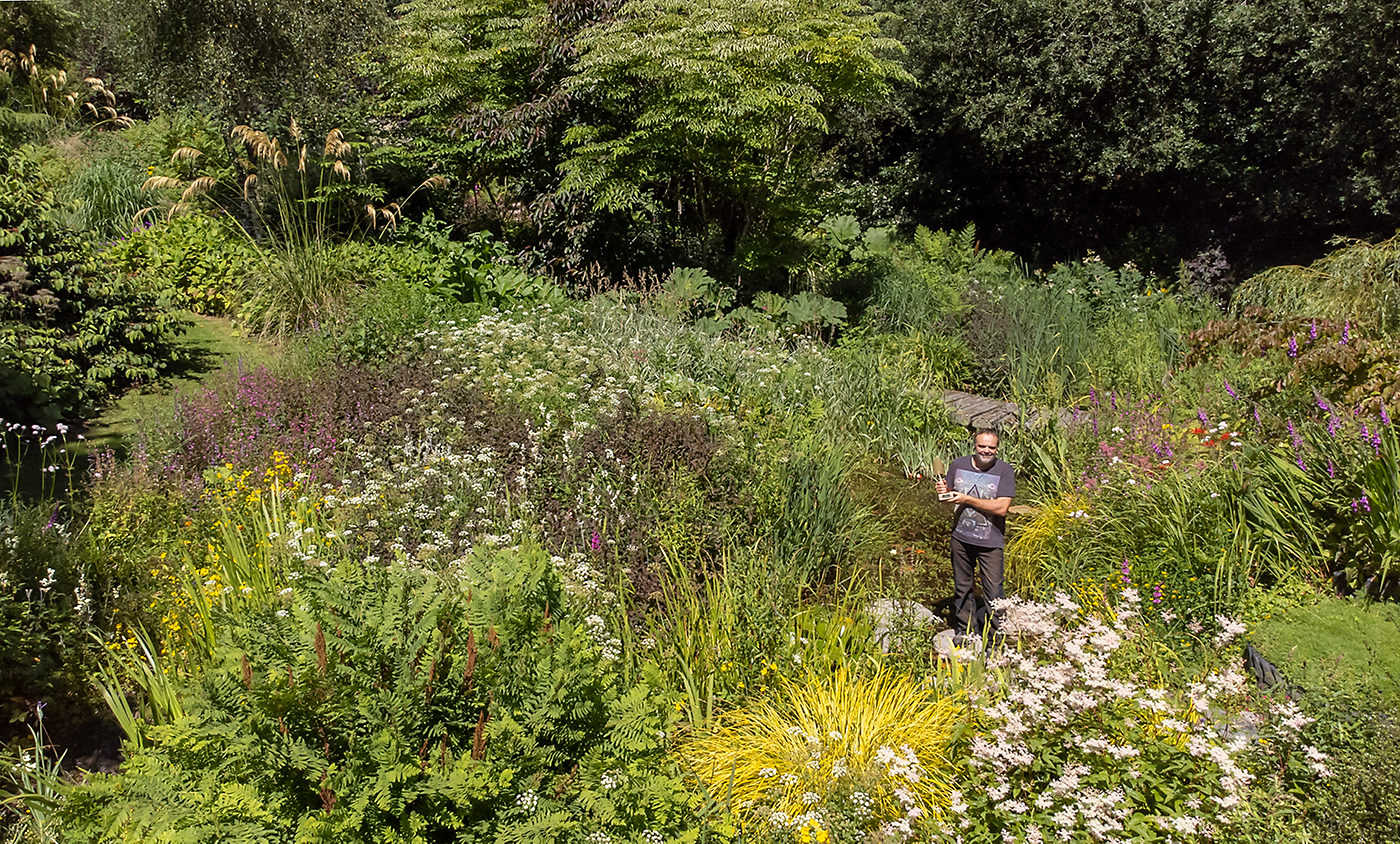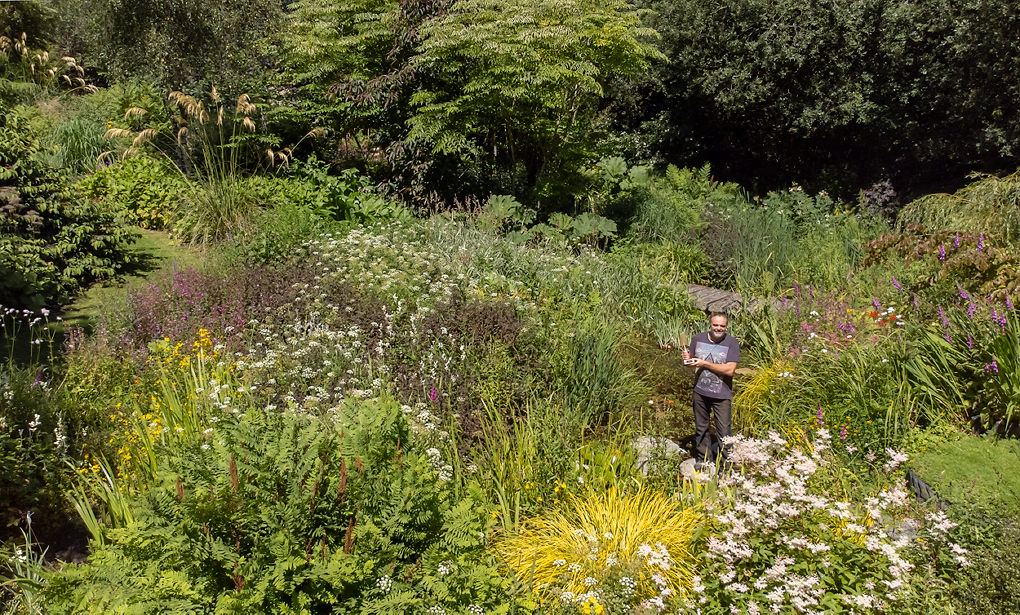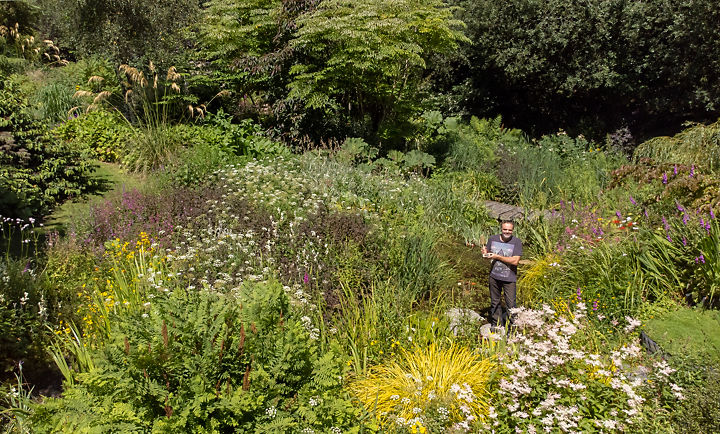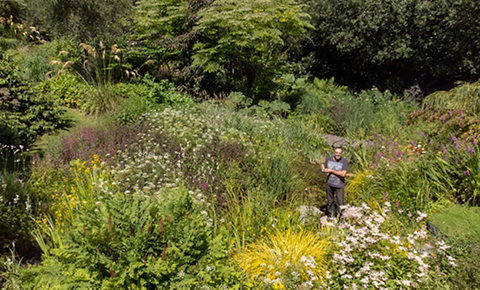 B&Q Gardener of the year, Jez Young, says: "How exciting being crowned B&Q Gardener of the Year! My wife and I have been working on this garden for almost thirty years so it's great to see the hard work being recognized. People could think I was being anti-social – but now they can see what I've actually been doing! To begin with I thought gardening was too prescriptive and complicated, but now I understand that if you find the right plants for your garden's conditions, they will flourish and seeing your work come to life is so rewarding. Gardening has had such a positive impact on my mental wellbeing – the responsibility for a patch of land gives me a sense of purpose, humility and patience, and helped lead me to creating such a peaceful space that I can truly unwind in."
Alongside the B&Q Gardener of the year, runners-up were chosen for each of the remaining three categories. Andrew Spray from West Midlands was selected as the runner up for The Year-Round Gardener category after showing fantastic attention to detail in his garden, not to mention a beautiful array of colour and plants featured. Kim Perry from Birmingham was awarded for The Productive Gardener category for her excellent use of 'grow your own' products within the small space available, whilst Simon Mabury from Leeds was awarded for The Eccentric Gardener category for showing fantastic, clever design skills, especially with regards to his waterfall feature and pond illusions, as well as the general jungle feel – read more about the runners up here.
Congratulations to Jez Young and thank you to everyone who entered! From gardens great and small, there were some fantastic entries which all proved that size, ability, and location are no barrier when it comes to creating inspiring and innovative outdoor spaces.