Design tips to transform your cloakroom
Make the most of your cloakroom space
The cloakroom is usually the smallest room in the house and often needs to share space with coats, shoes and other bits and pieces.  Make the most of your space with these clever tips to transform this most compact of spaces.
How to transform your cloakroom
Fancy a theme?
A cloakroom is an ideal space to experiment with bold colours or themes - as you can play around with different ideas in a smaller area that you might not feel so confident to try and a larger space.  Whether it is a fun, sea theme with oceanic wallpaper and quirky accessories, city themed and metro, or a dinosaur mural inspired downstairs loo, we have some great wallcoverings and murals to fuel your imagination.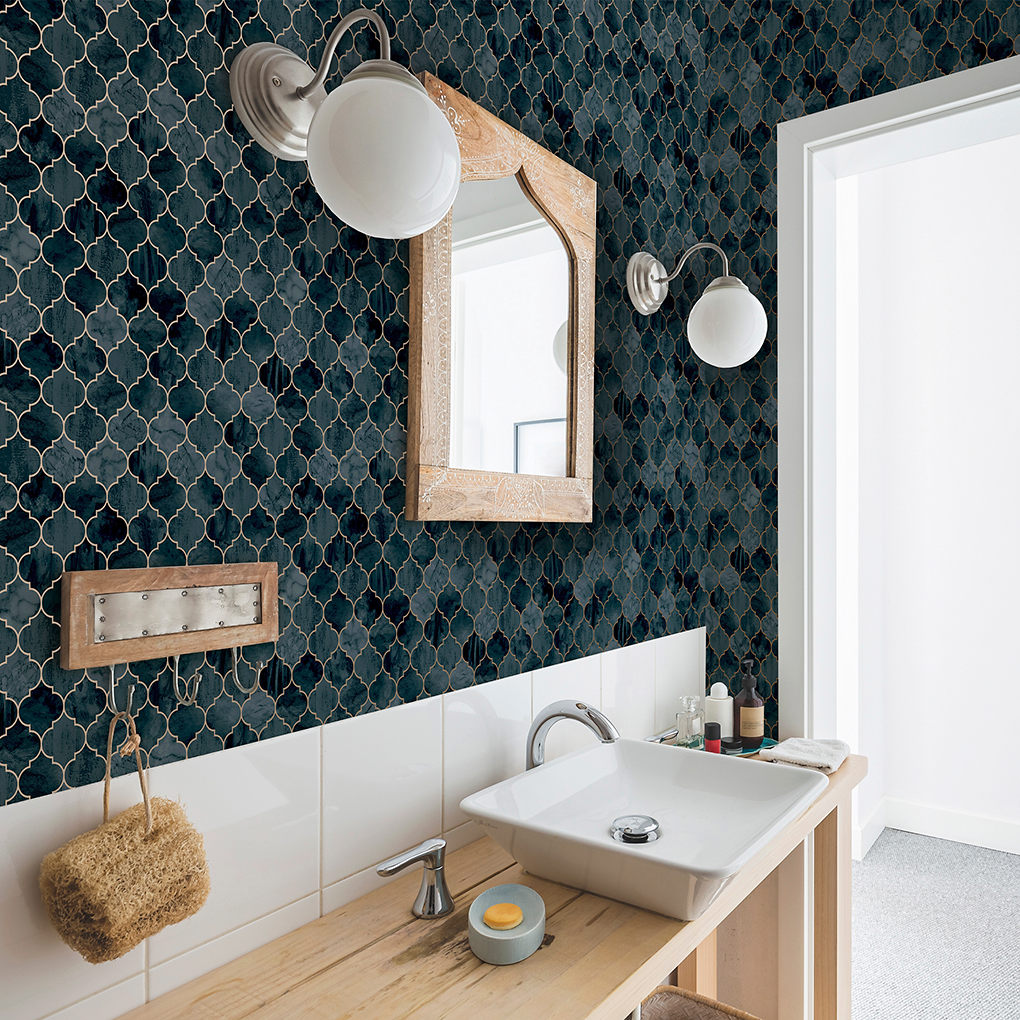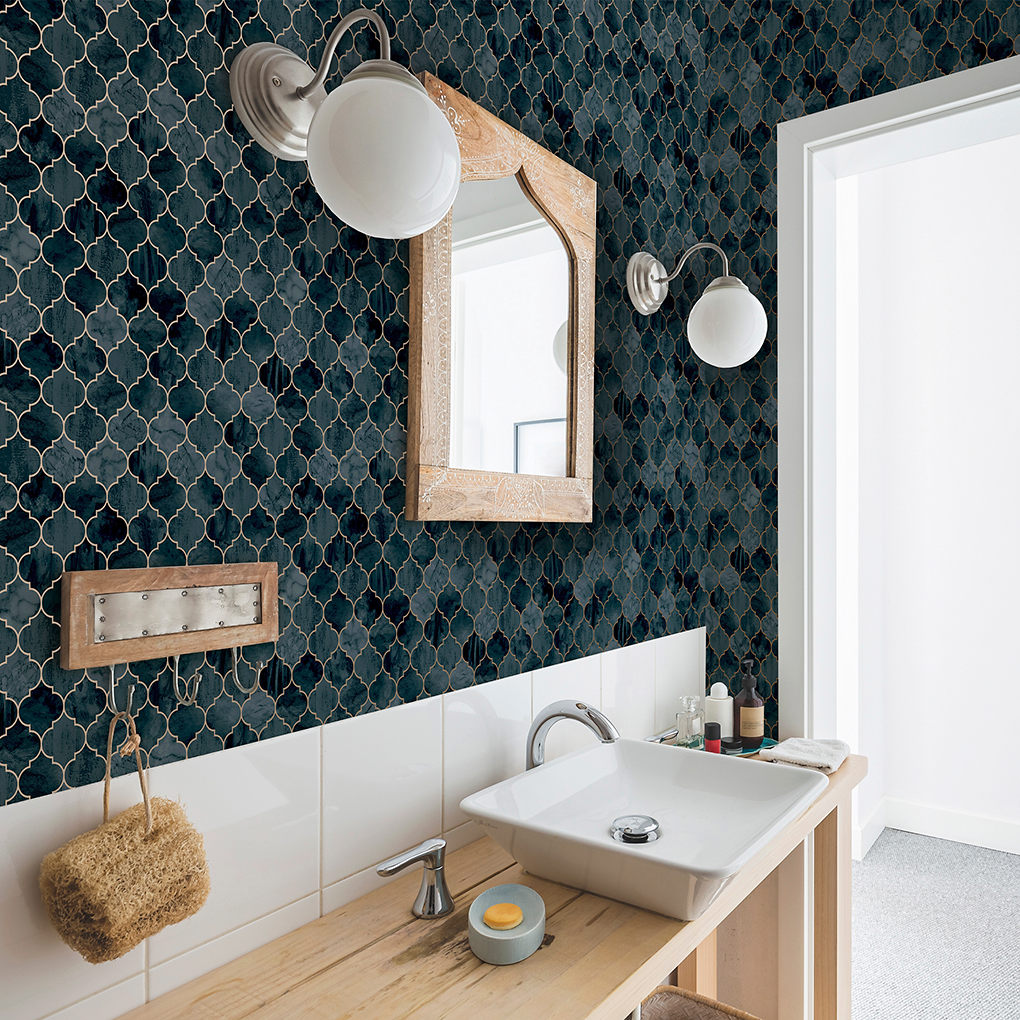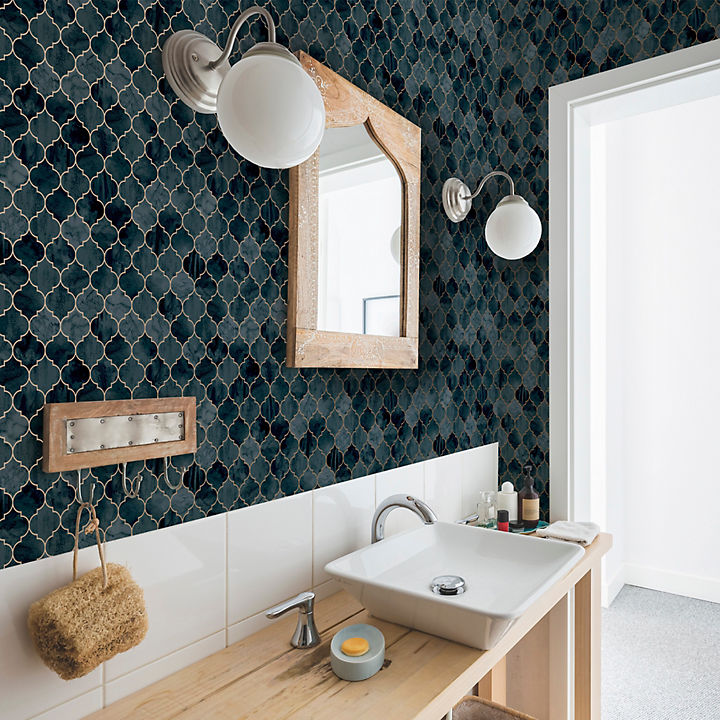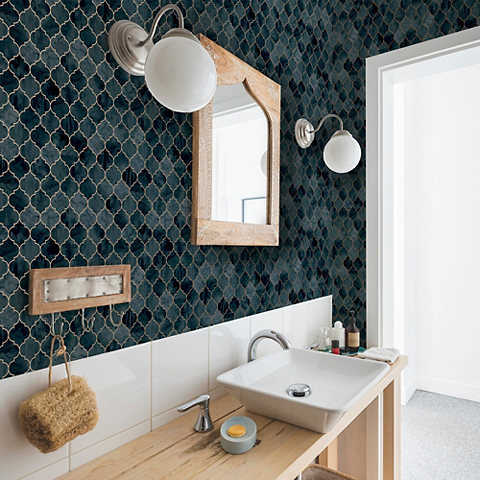 Fabby flooring
Your cloakroom may be small and an awkward shape, so making sure you have a flooring that is easy to lay is important. Vinyl sheet flooring is a great idea if you need to cut around pipes or tricky shapes, and boring patterns are a thing of the past with stylish herringbone, mosaic or monochrome looks ready to jazz up your floor.
If your cloakroom feels dark, bring some light and space into the room by choosing a light coloured plain flooring - white tiles or white laminate flooring will give the impression of space when light reflects - making the room feel larger.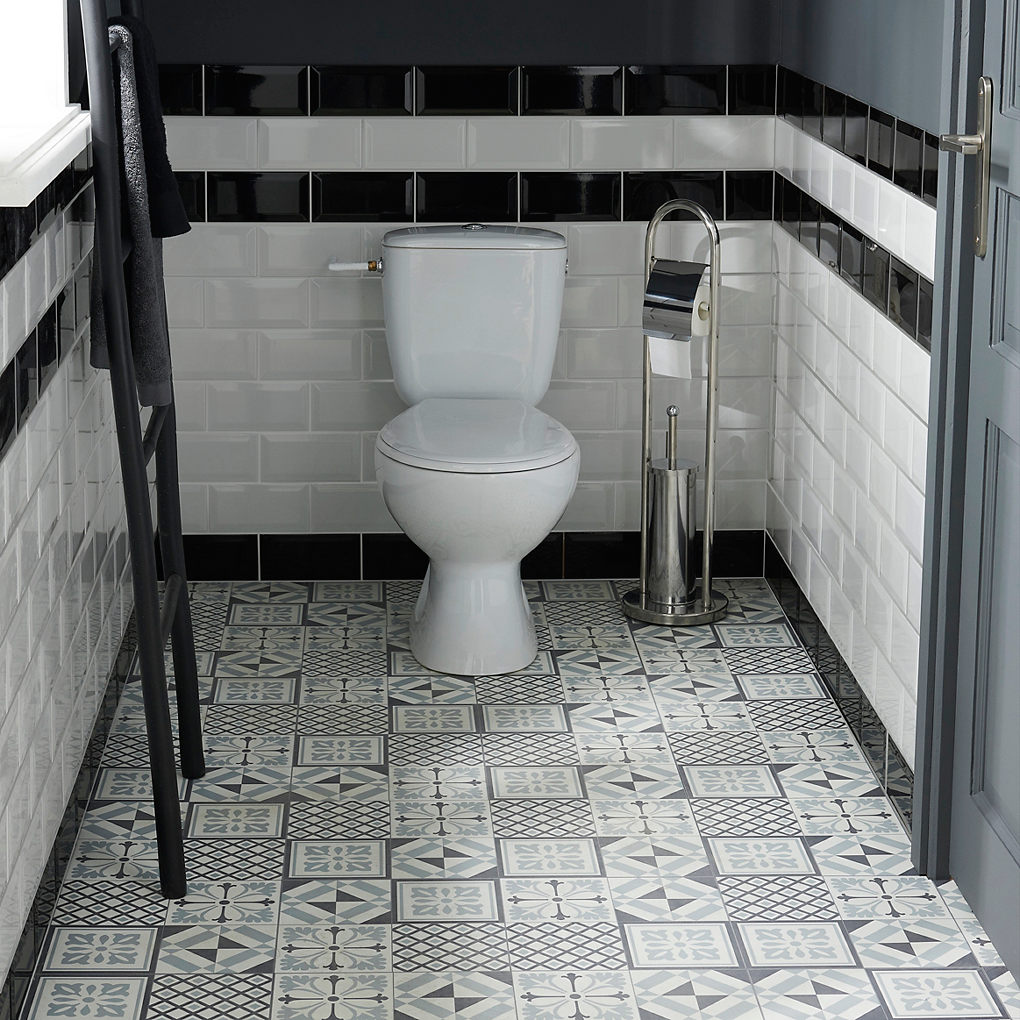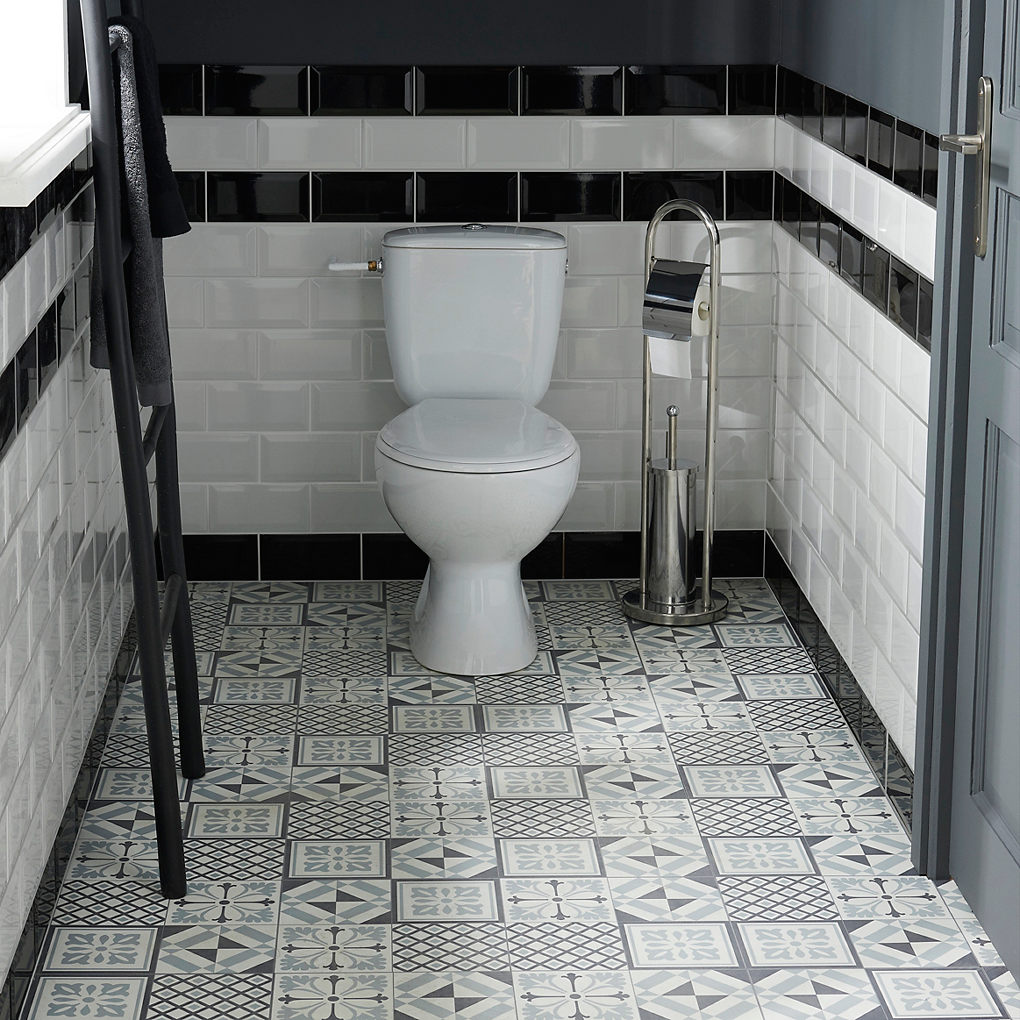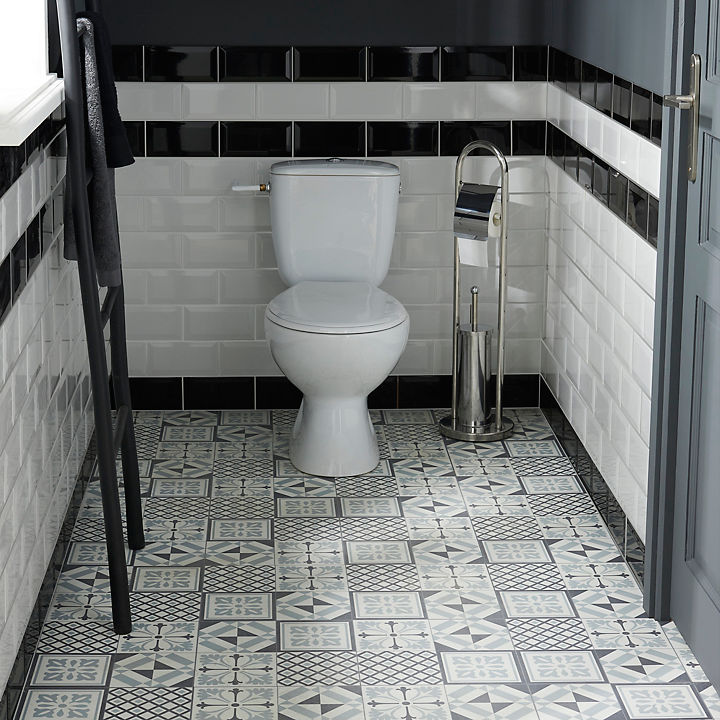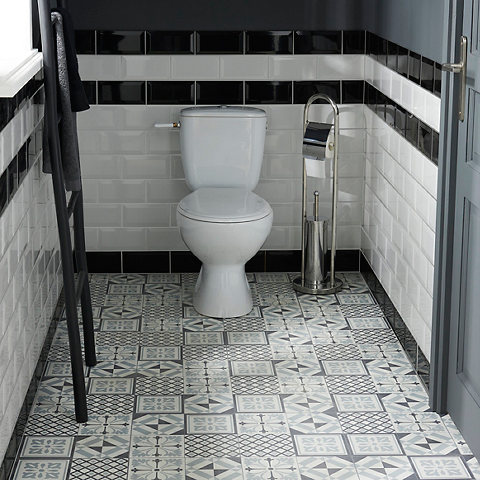 Bring the light in
If you're lucky enough to have a window in your cloakroom, then make the most of any light it brings in by keeping your window dressings simple.   Choose a day/night roller blind which can vary the light intensity throughout the day, or use a frosted effect window film to ensure your privacy without losing valuable light.
If your cloakroom doesn't have a window, you can still create the illusion of light by using mirrors or mirrored cabinets. Why not choose an illuminated bathroom mirror, with steam free LED technology, or mirrored splashbacks to really boost the illusion of more light and space.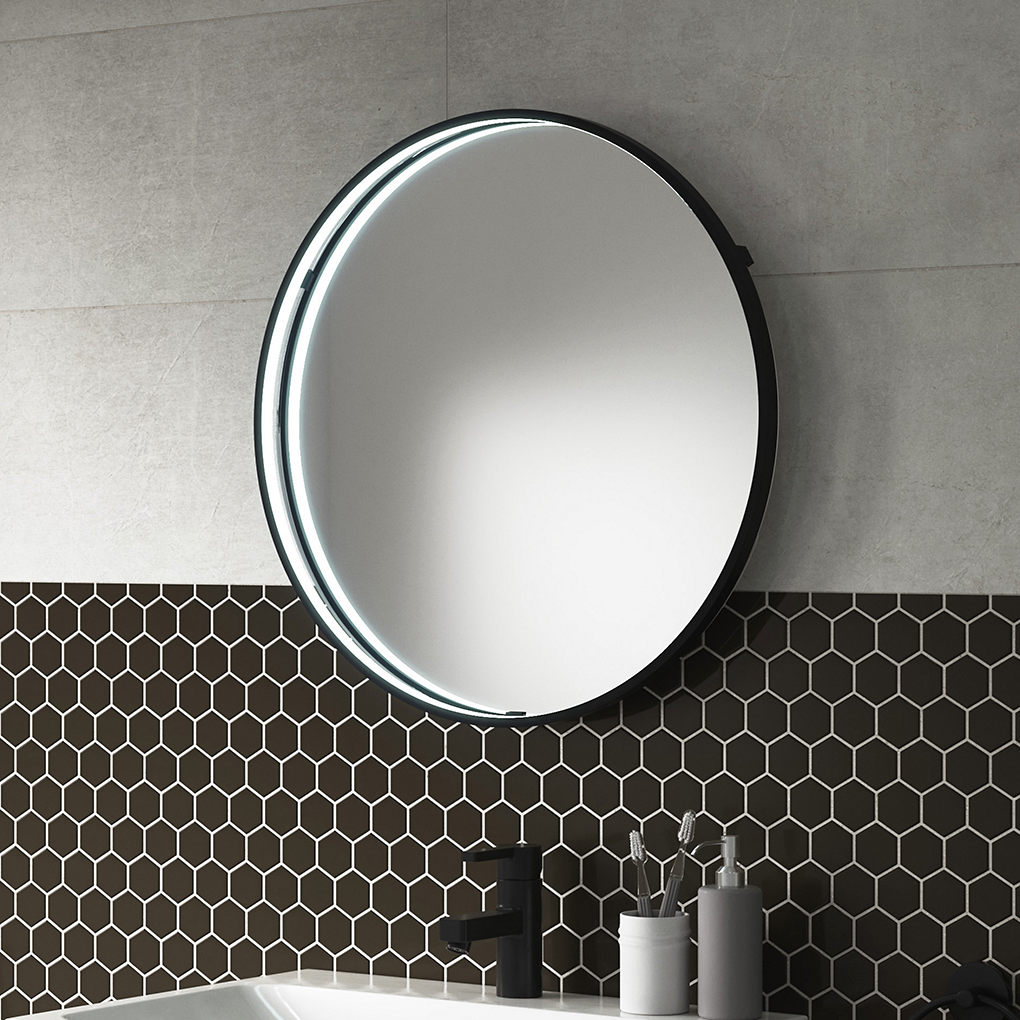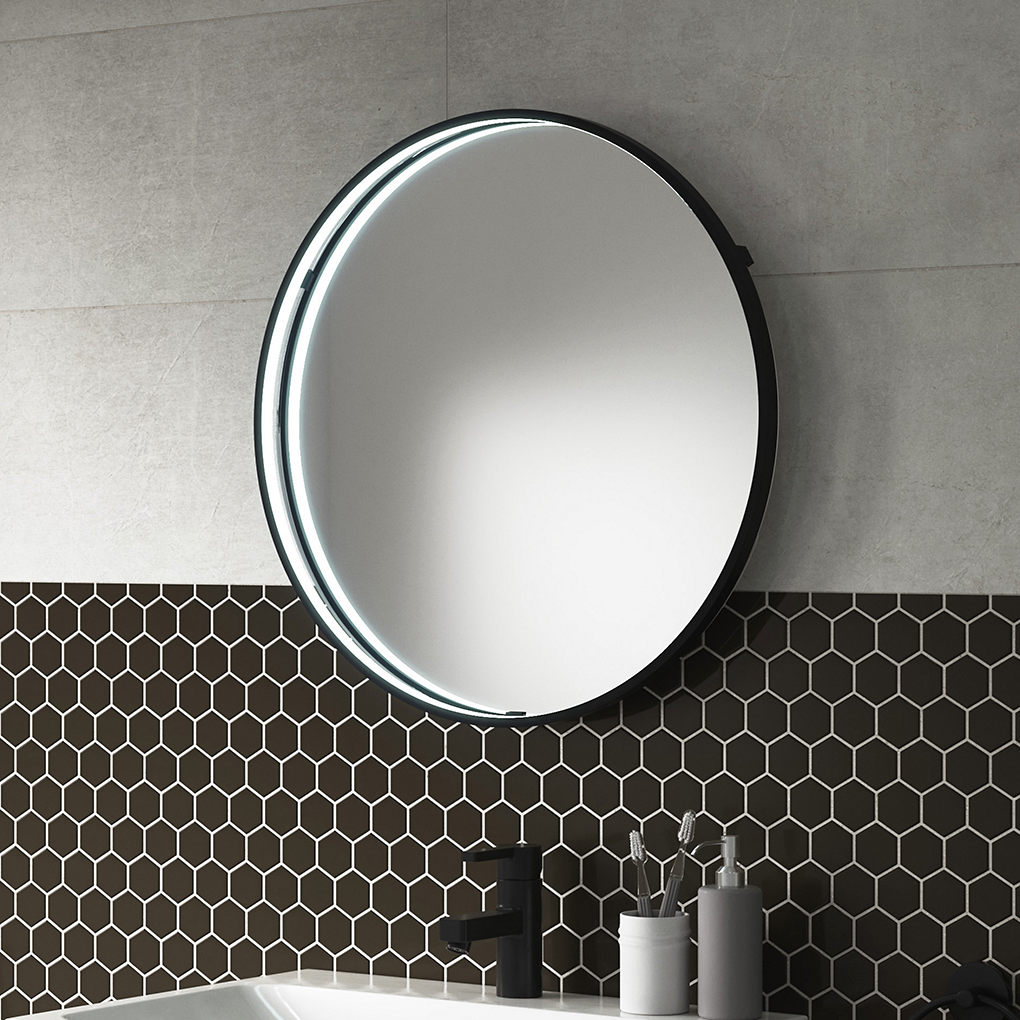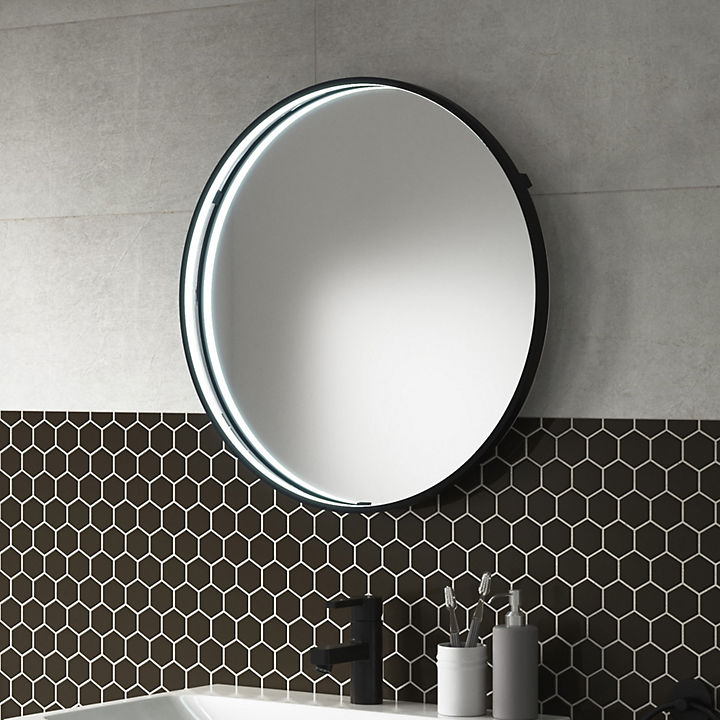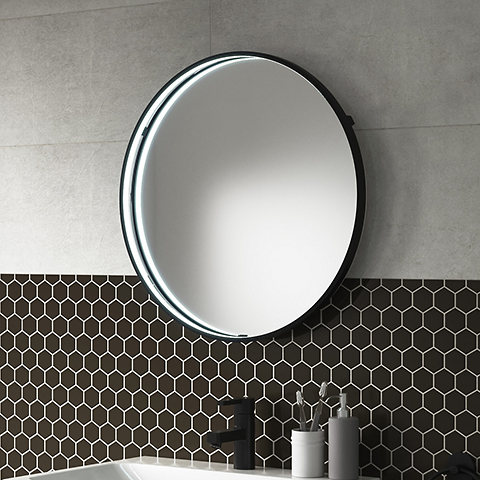 Premium space
Space is nearly always limited in a cloakroom, but you still need room to store those extra loo rolls and soaps, so if you do have an awkward cubby hole or corner, utilise it by creating your own cupboards - our Atomia modular furniture range is hard wearing and easily adaptable for even even the smallest of areas in a range of colours, pre-drilled and with soft close hinges.  
If you prefer a ready made cabinet, a floating or wall hung vanity unit with a basin will create the illusion of space and is handy for keeping storage baskets tucked beneath and out of the way. Choose from sleek and glossy Imandra, industrial Duala or our elegant Perma collections.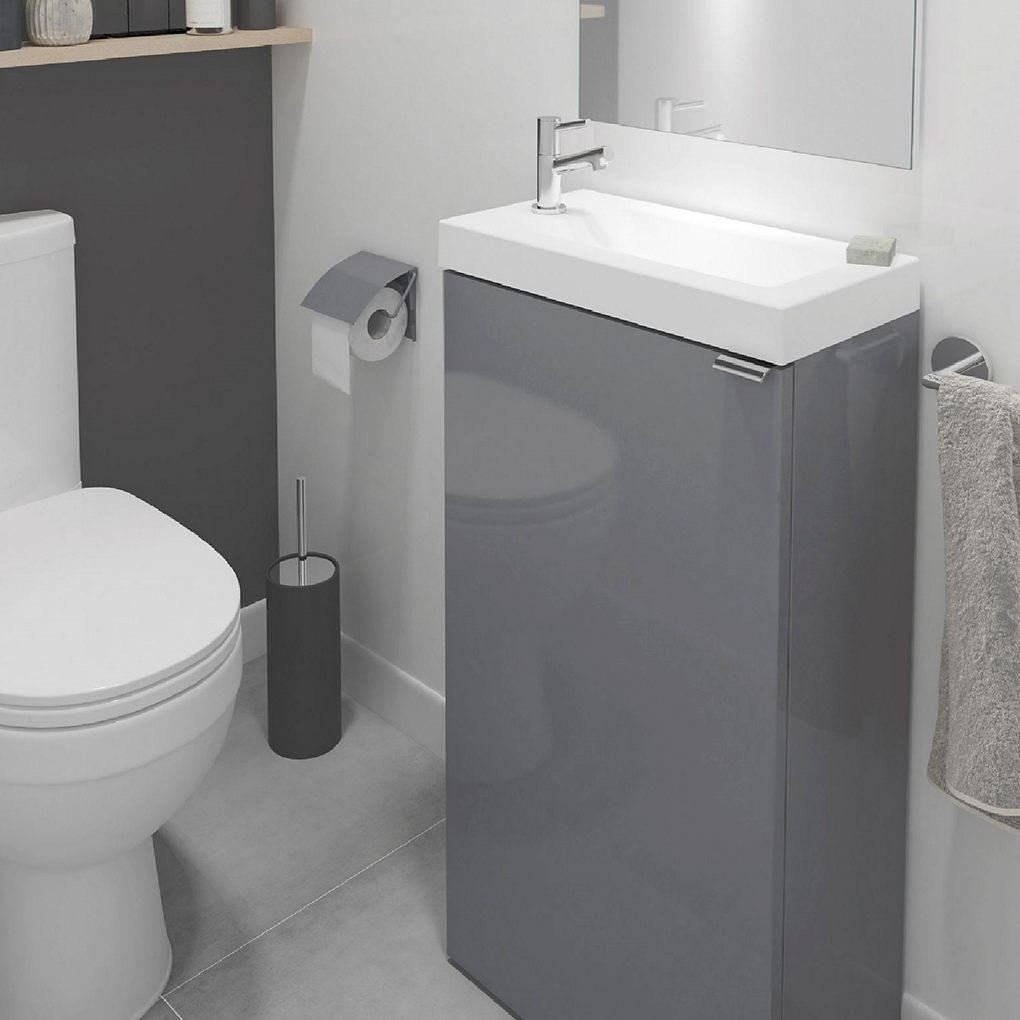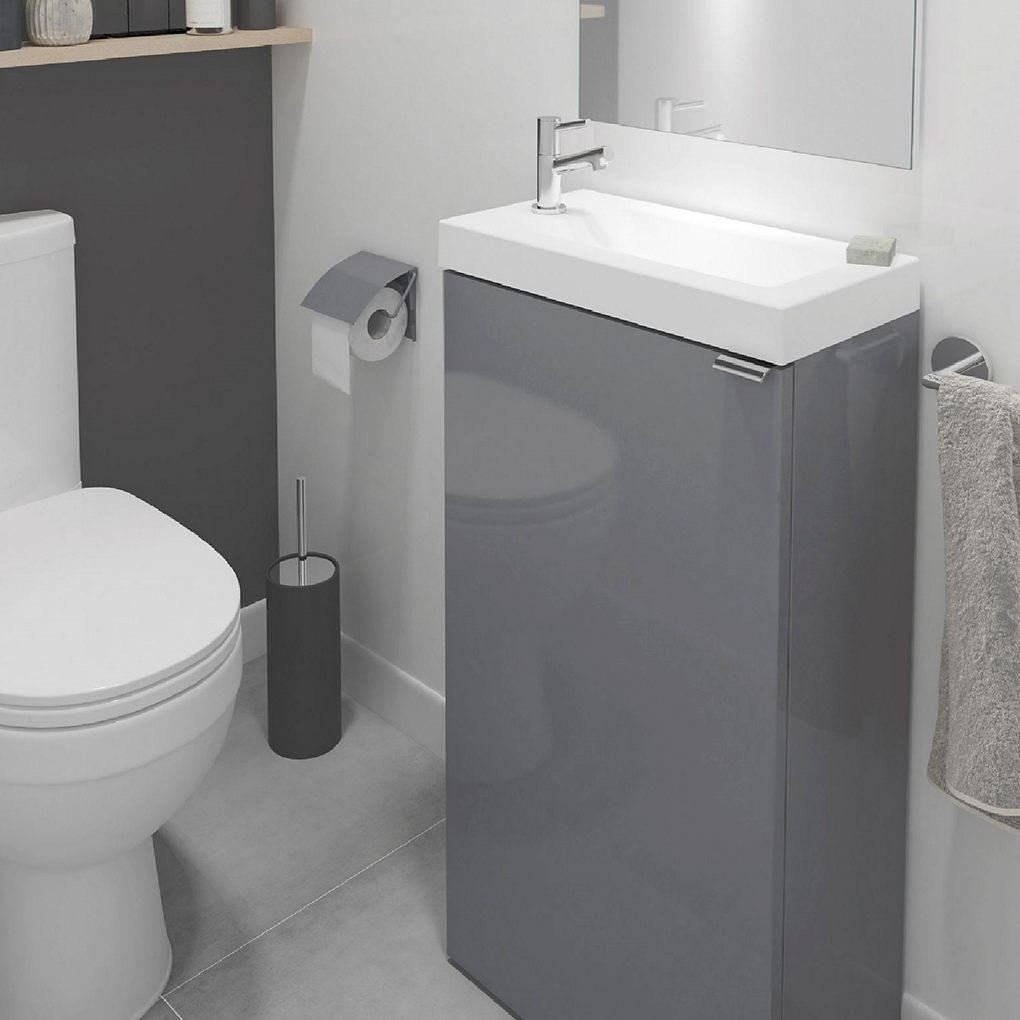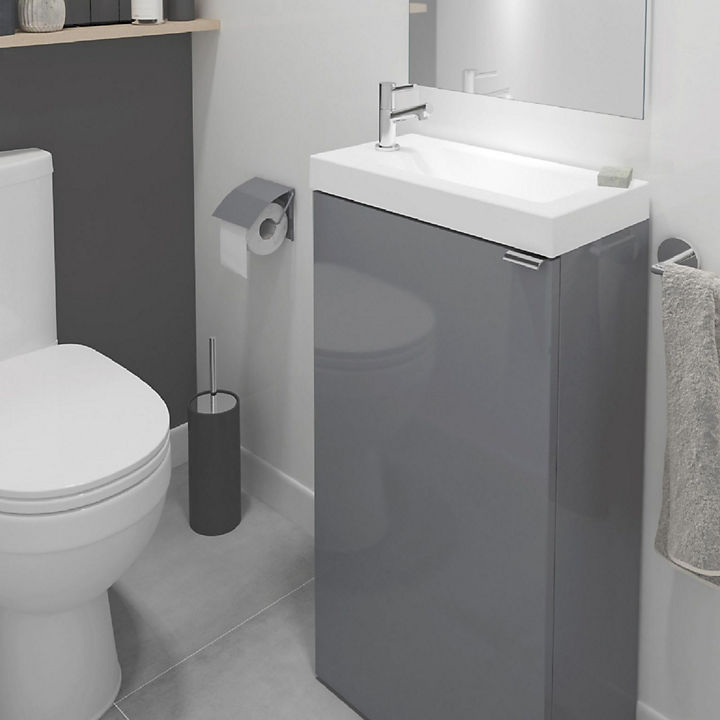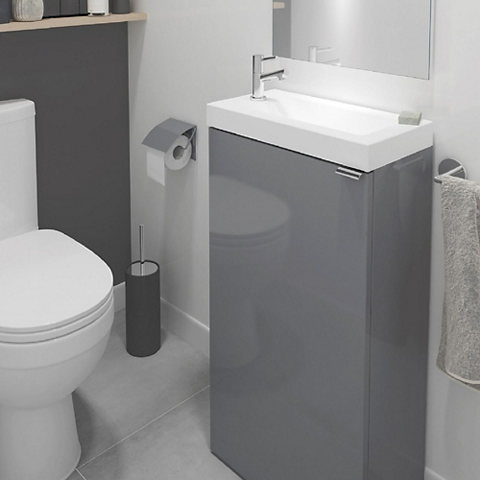 In the groove
Wall panelling in a cloakroom can help with creating a feeling of space, especially if it is painted in a light or reflective colour.  Whether you decide on a tongue and groove, limewashed wall or add slats to create a feature area in the cloakroom, wall panels are on-trend and stylish. 
Read more in our article on how to fit wall panels.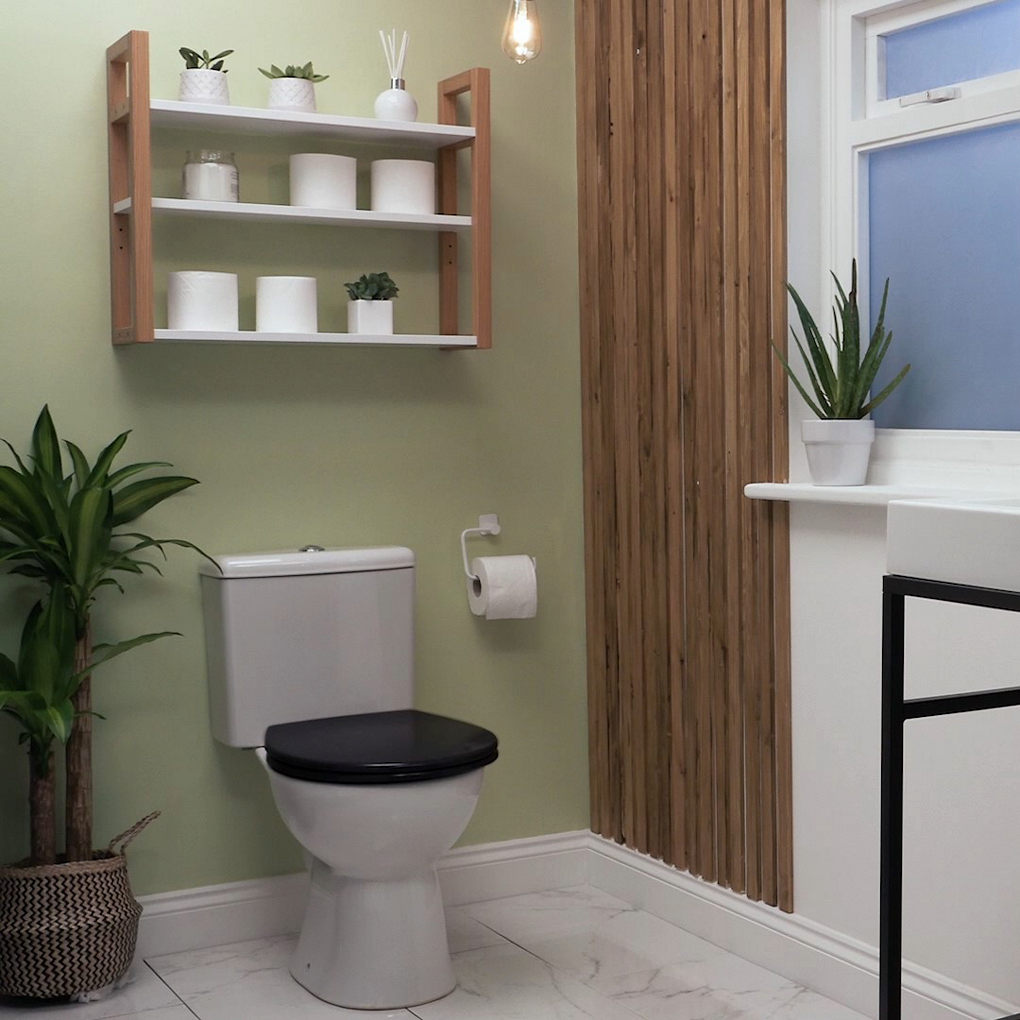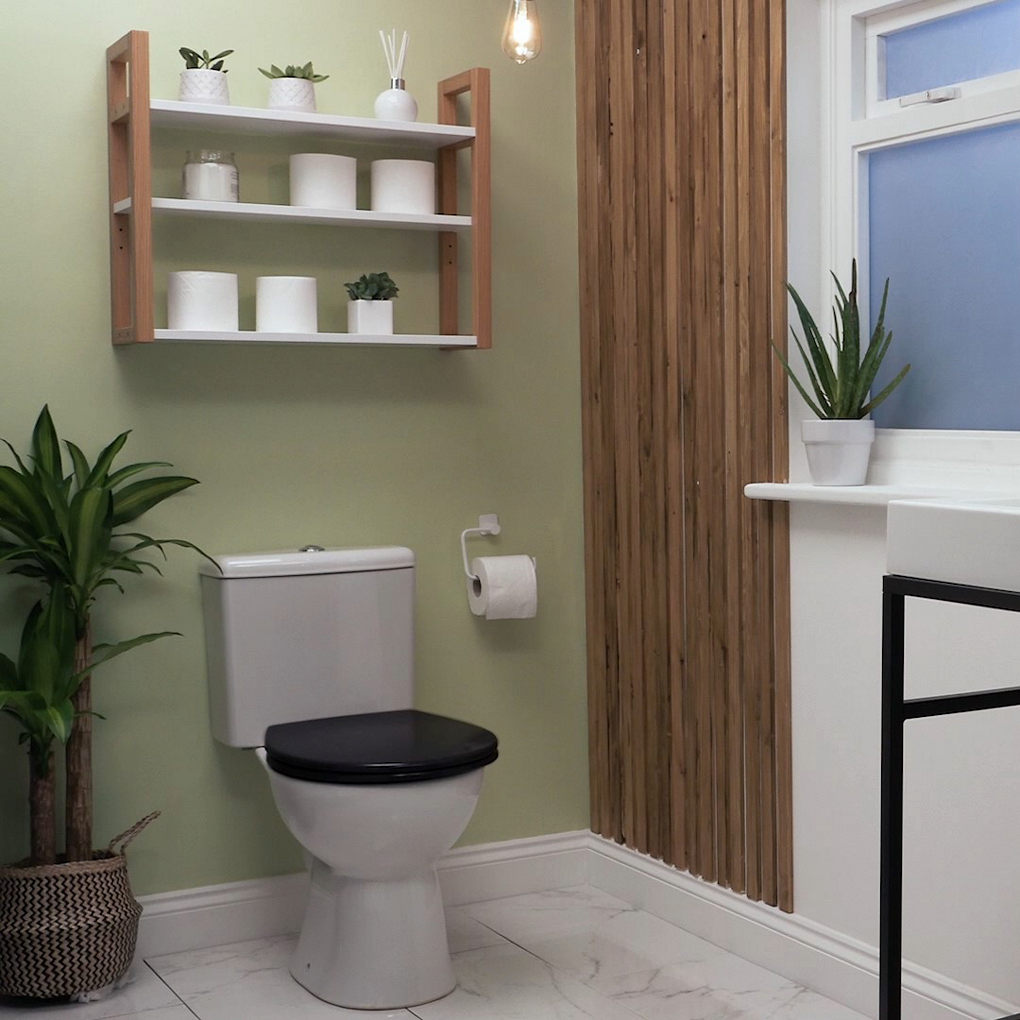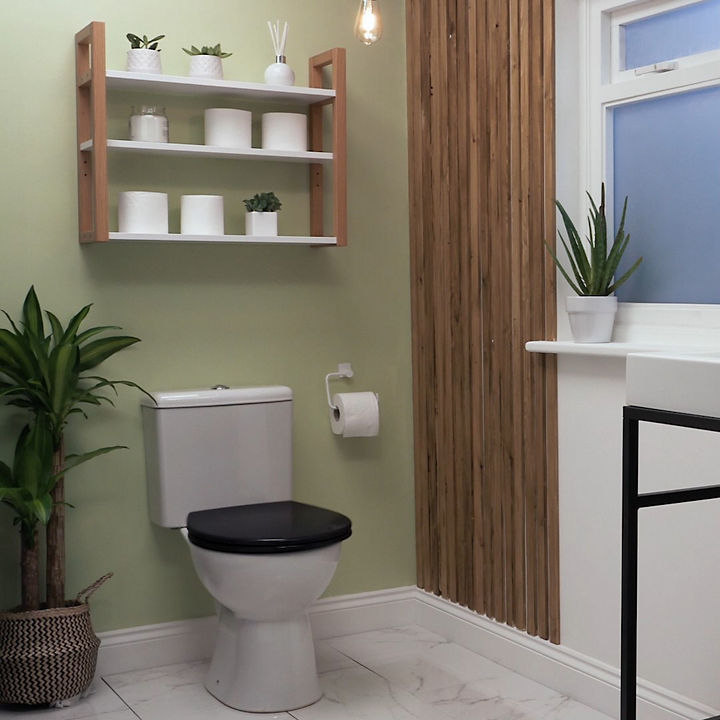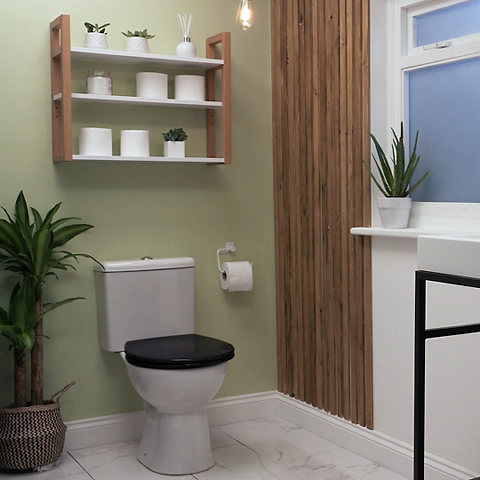 Mind the door
Sliding or bi-fold doors are a great way to maximise space in a small area. You may not have the room for an inward opening door in the cloakroom so adding a space saving door is a stylish and innovative way to enlarge the smallest room in the house!
For more help and advice on fitting a bi-fold door read our article here.