How to hang a wreath on a door
4 ways to hang a wreath without causing damage
Looking to add some festive cheer to your front door? Hanging a wreath is a charming way to celebrate the beginning of the festive season. Available in a variety of styles and materials, wreaths can be a charming addition to your door, both during the holidays and throughout the year. However, figuring out how to hang a wreath can be a bit tricky, especially if you're worried about damaging the door. In this article, we'll guide you through some of the easiest tried-and-tested methods of hanging a wreath on your door. Let's get started!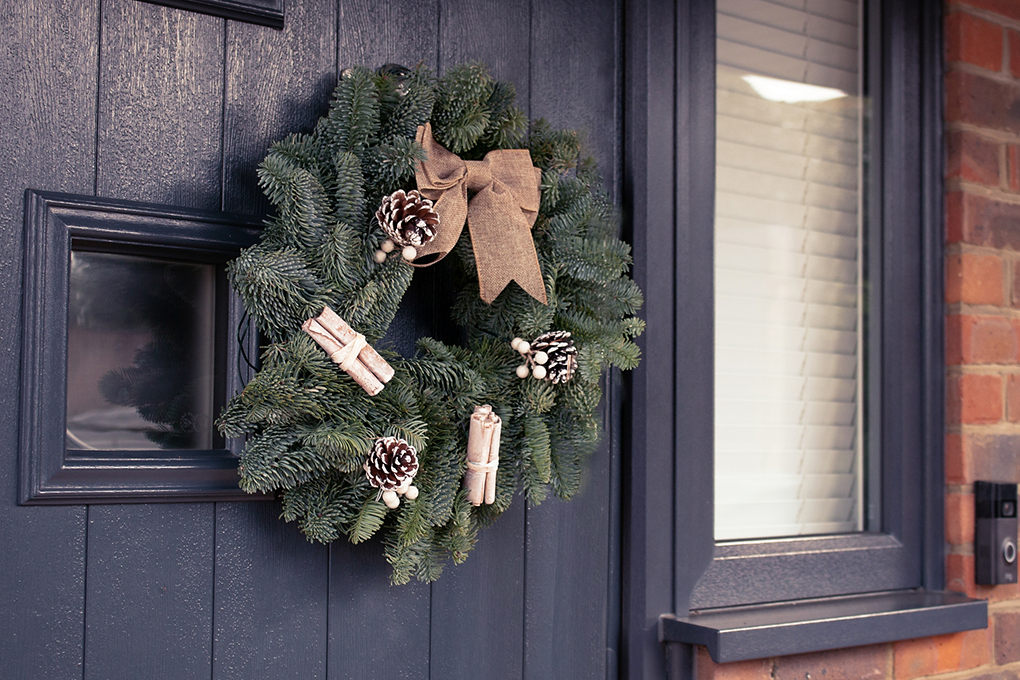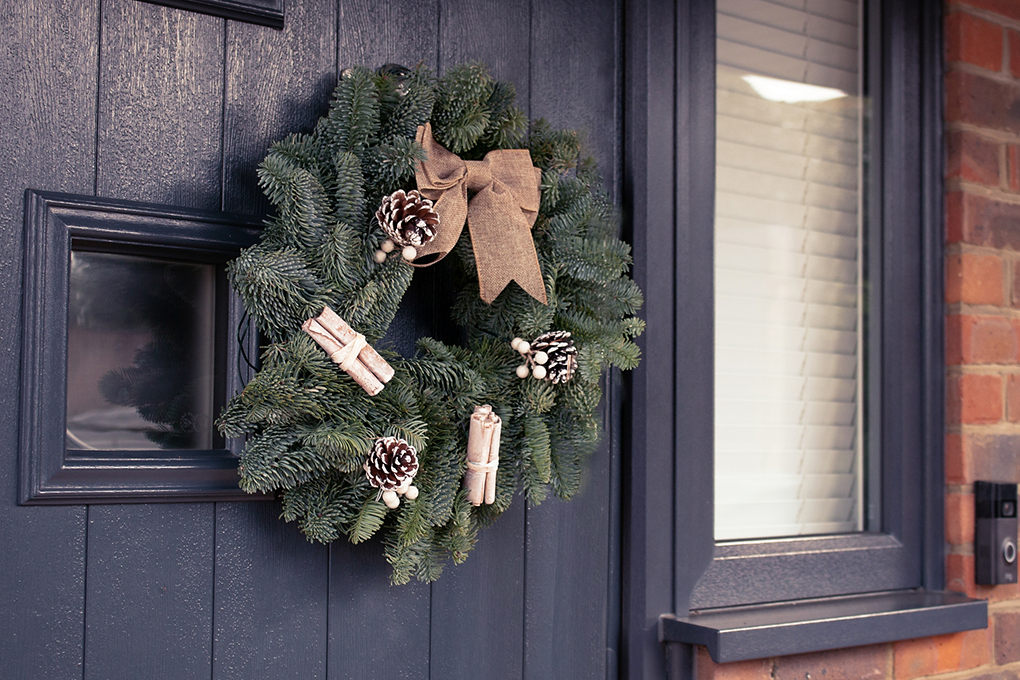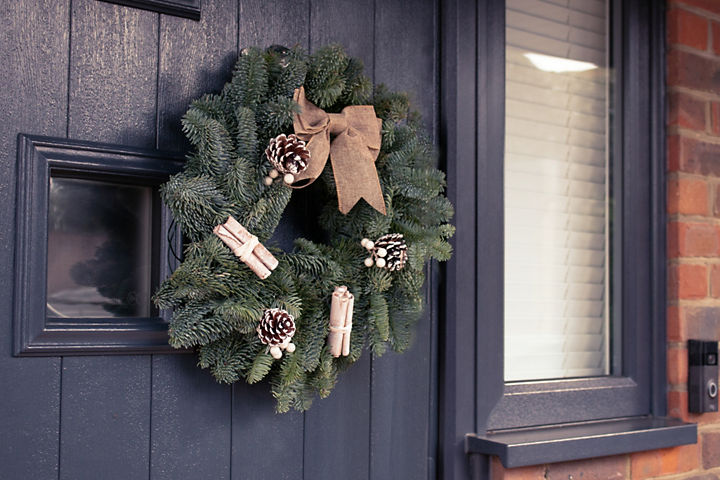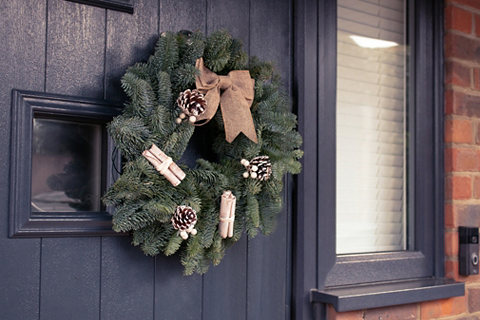 You might need:
To hang a wreath on your door, you may need the following tools and materials:
Before you begin
Before diving into the steps, first choose a wreath that complements your door and personal taste. Wreaths come in a variety of materials, such as fresh foliage, artificial greenery, fabric, or even metal. Consider the size of the wreath, ensuring it's proportional to your door and won't cause any obstructions. Read our article to find out how to make your own Christmas wreath.
Now that you've chosen your wreath, it's time to decide which method you'll use to hang the wreath...
Method 1: A wreath hanger, which is a metal or plastic hook that fits over the top of your door
Method 2: Adhesive hooks, which stick to the door's surface without damaging it (make sure to choose one with the appropriate weight capacity)
Method 3: Suction cups, ideal for glass and smooth surfaces. A good method for lightweight wreaths.
Method 4: A ribbon, which can be looped around the wreath and fastened to a hook or nail on the door.
How to hang a wreath
Ready to mount your Christmas wreath? The following methods are all simple and straightforward ways of hanging a wreath without causing any damage. Embellish your entrance this festive season with these step-by-step guides on how to put a wreath on your front door…
1. Using a wreath hanger
A popular and easy method to hang a wreath on your door is by using an over-the-door wreath hanger. These hangers are designed to fit snugly over most standard door sizes. To use one, simply slide it over the top of your door and hang the wreath on the hook at the other end. Wreath hangers are available in various materials and styles, so you'll have no trouble finding one that matches your décor.
2. Using adhesive hooks
One of the easiest ways to hang a wreath without causing damage is by using adhesive hooks. These hooks come with a strong adhesive backing that can stick to a variety of surfaces, including your door. Plus, they won't leave a sticky residue or damage the surface of your door.
Step 1: Make sure to choose an adhesive hook that is designed to hold the weight of your wreath.
Step 2: Clean the door surface where the hook will be placed.
Step 3: Remove the backing from the command strip and press it onto the door.
Step 4: Attach the hook to the strip and wait for the recommended time (check the manufacturer's instructions) before hanging the wreath.
3. Using suction cups
For glass and smooth surfaces, suction cups can be an effective solution for hanging a wreath.
Step 1: Clean the surface where the suction cup will be placed.
Step 2: Wet the suction cup slightly and press it firmly onto the surface.
Step 3: Once secure, use a hook or loop attached to the suction cup to hang the wreath.
Step 4: Be mindful of the weight and size of your wreath when using suction cups, as larger or heavier wreaths may require multiple suction cups or alternative methods.
4. Using ribbon or string
Another simple method of hanging a wreath is by using ribbon or string and a self-adhesive hook on the back of your door.
Step 1: Choose some ribbon or string that complements the colours of your wreath, such as forest green or festive red. Measure from the point where you'll be putting your adhesive hook to the height at which you'd like the wreath to hang. Then double the length of the ribbon or string.
Step 2: Loop the ribbon or string around the wreath so that there are two open ends on one side. Then, tie these ends in a strong knot or bow.
Step 3: Attach the self-adhesive hook upside down on the inside of your door. Then, with your door open, suspend the wreath from your hanging mechanism of choice ensuring it's straight and secure. Keep in mind that weather conditions might affect the integrity of the ribbon or string. If you live in an area with strong winds, you may consider reinforcing the attachment with a small piece of clear tape or a subtle adhesive hook on your door.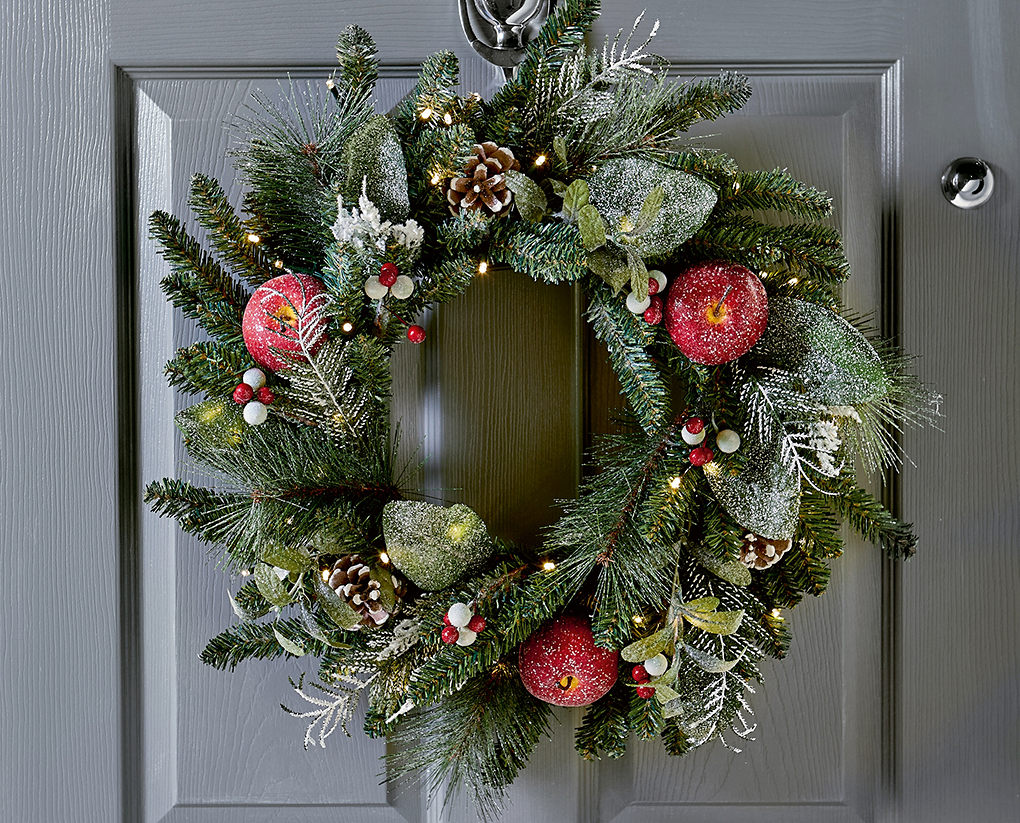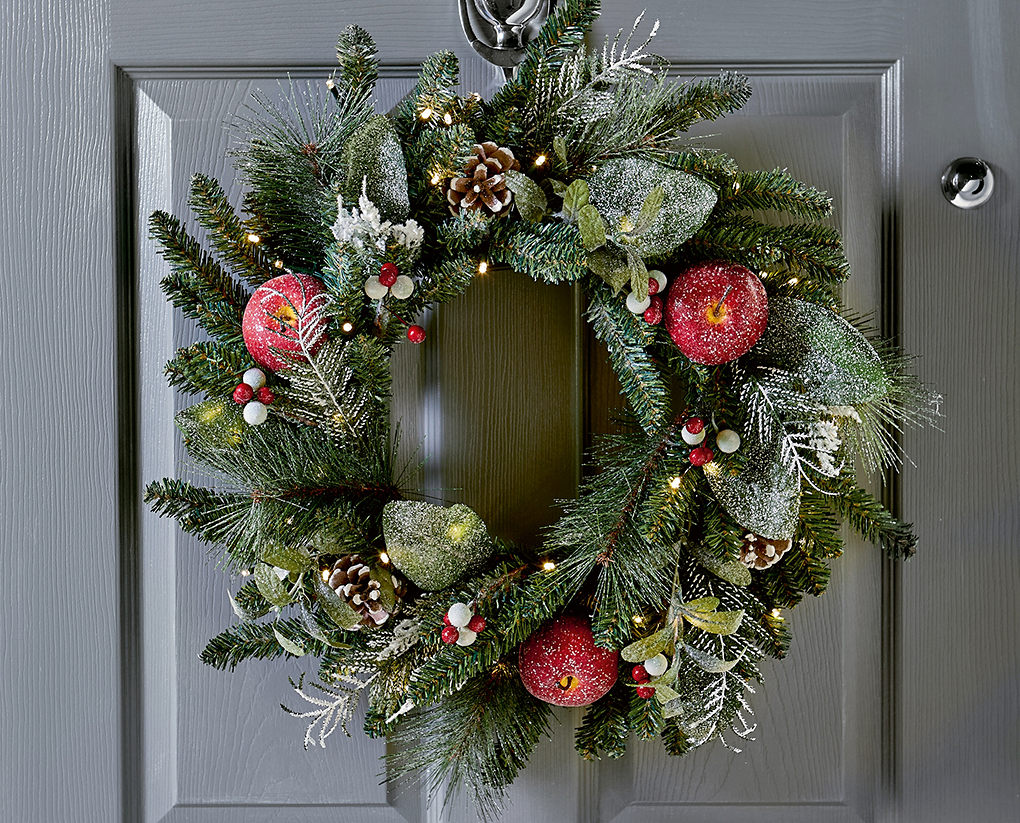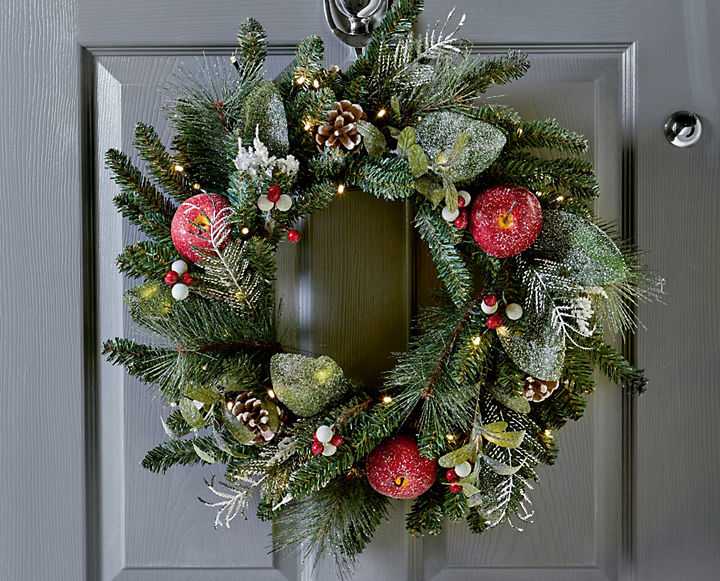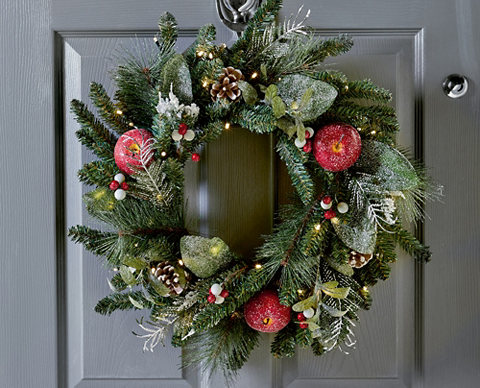 There you have it! By following these methods, you can confidently hang your wreath on your door without worrying about causing any damage. Choose the option that best suits your door type and enjoy the beauty your wreath brings to the entrance of your home.