How to create your own bedroom sanctuary
Climb up to cloud nine
For so many of us, our childhood bedrooms were the first rooms we were allowed to decorate. Who else went through the black wall phase? From begging our parents for that duvet cover featuring the coolest cartoon characters, to hanging wonky magazine cut outs on the walls. Or proudly displaying the lava lamp we got for Christmas on the bedside table, every corner was uniquely you.
Whilst our tastes might have changed, that feeling you get when you shut that bedroom door never goes away. Much like the blue tack we all used to cover our rooms in. You're probably not blasting music on your cassette player anymore or sticking glow in the dark stars to the ceiling, but it's still your space to get away from the world.
Everyone needs a sanctuary, an escape, a place to call their own, let us help you create yours.
Skip to...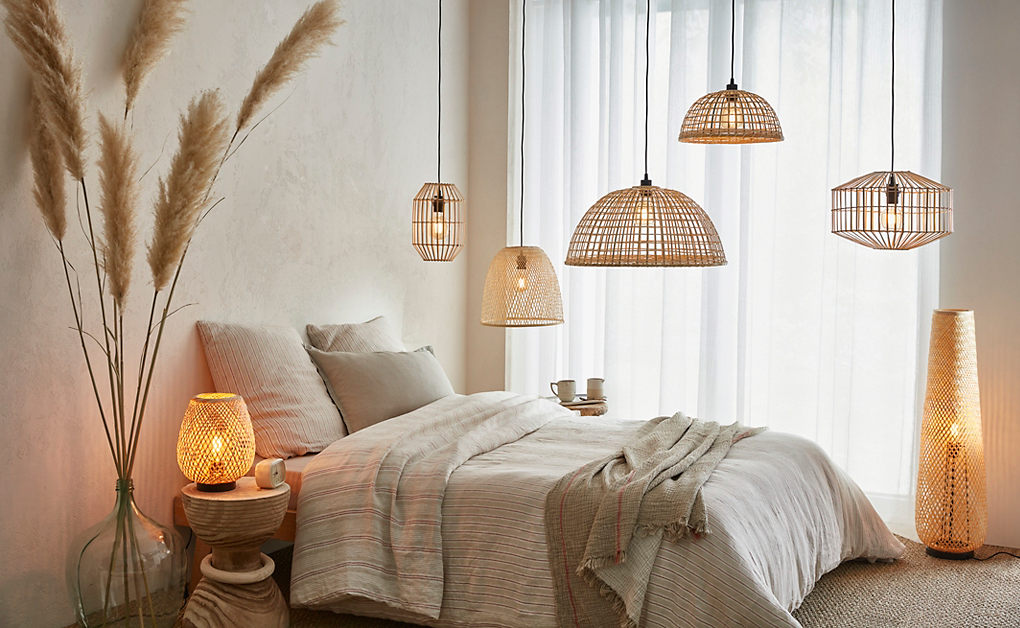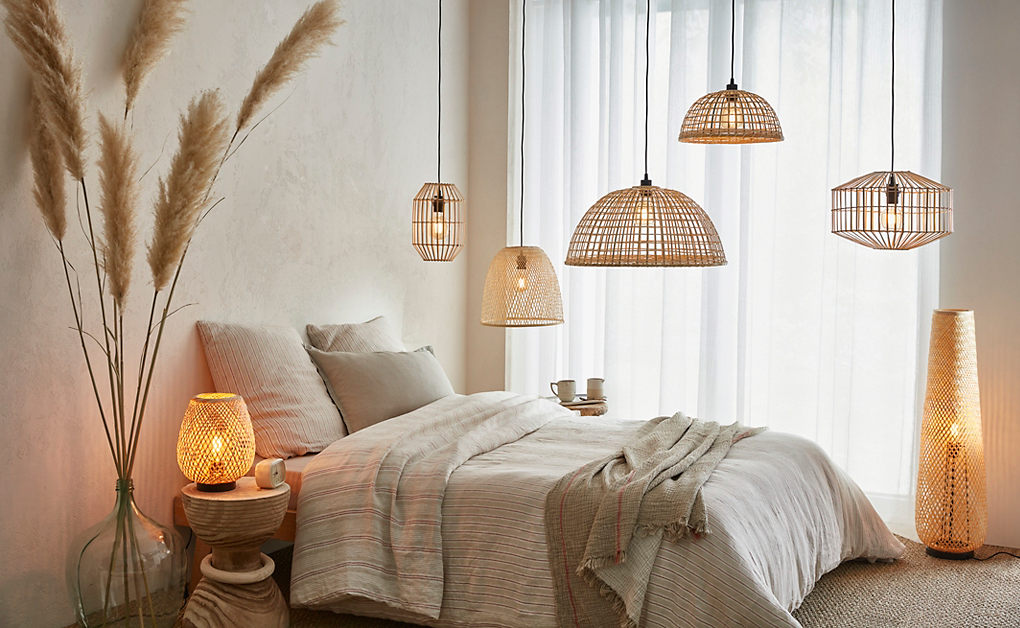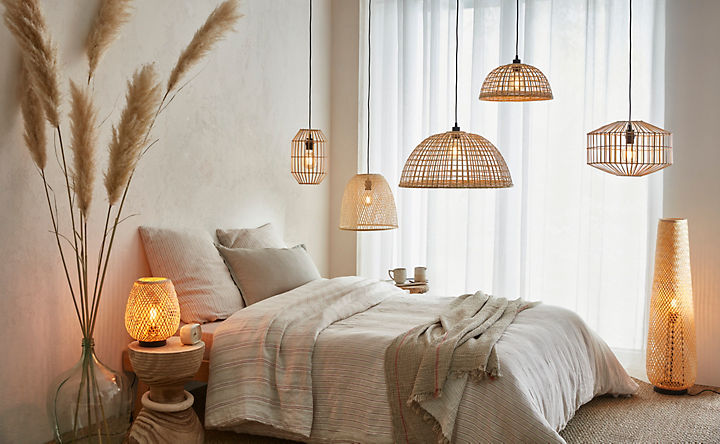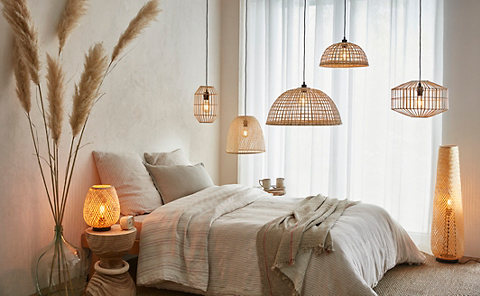 Dreamy décor
Whether you're a serial snooze presser or a glorious morning whistler, your bedroom is the first thing you see at the start of a new day. Waking up to a space that speaks to your soul is the best way to set yourself up for success.
All great decorating projects start with a décor choice. This will help you to visualise what kind of room you want, and all your other decisions will flow from this. If you're a modern minimalist you might want a simple and sleek furniture. If you're more of a classic traditionalist, you could choose decadent details to match.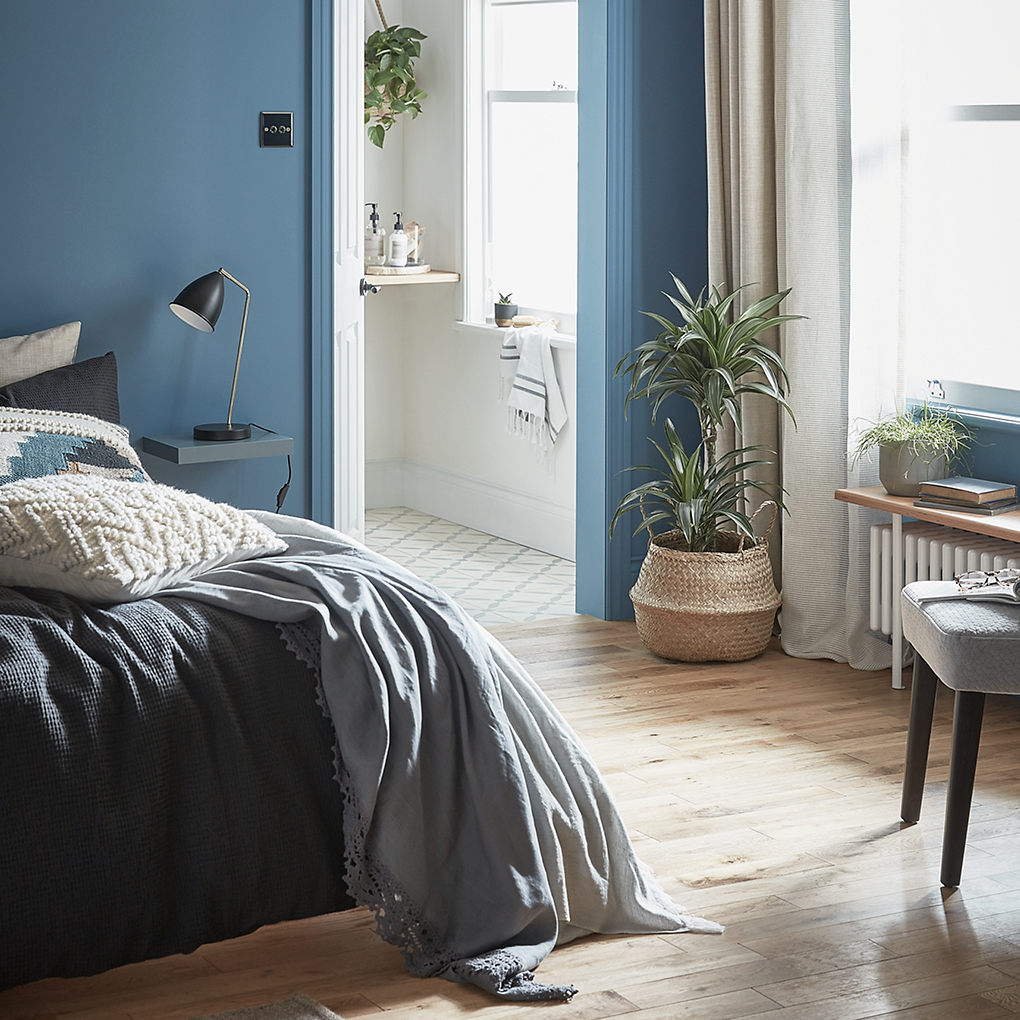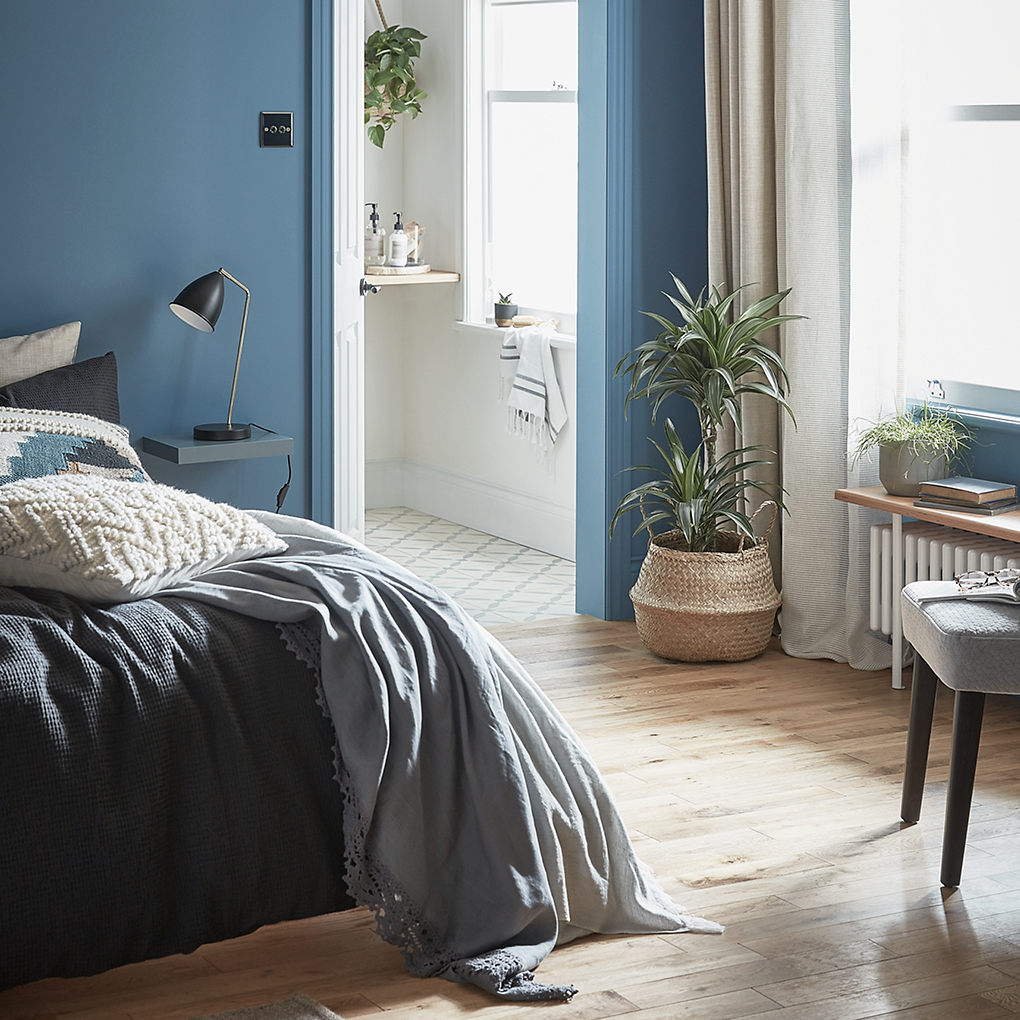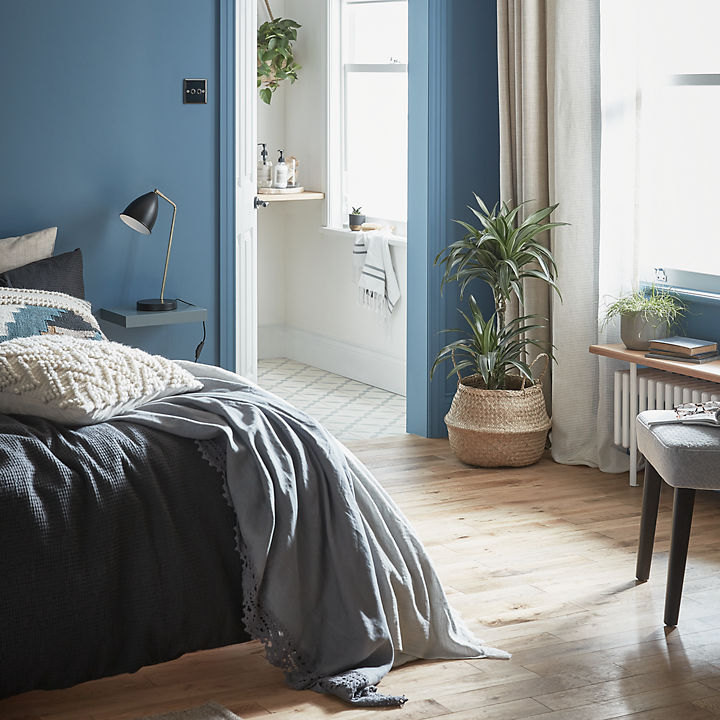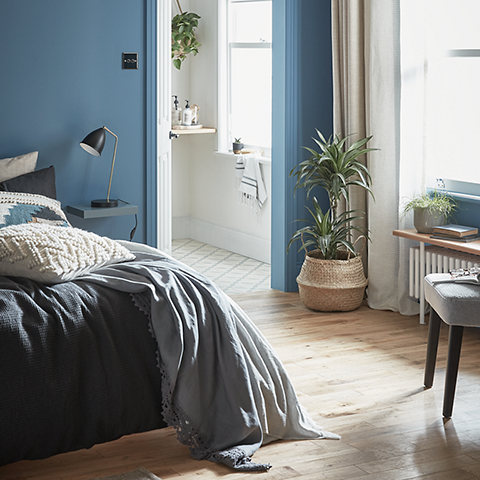 Colour me happy
There's a reason why we talk about getting out the wrong side of the bed, and waking up in a bedroom that doesn't give you good vibes is bound to throw you off. Selecting a colour palette that sets the right mood is a key component in you dream bedroom.
Pastel colours can be calming when you've had a long day, think pale greys, blues, or pinks for a gorgeous soft feel. Don't be scared of brighter colours too, a rich forest green can inject some vibrancy into your space, perfect for the get up and go you need. A sophisticated charcoal is right on trend if you're looking for something modern.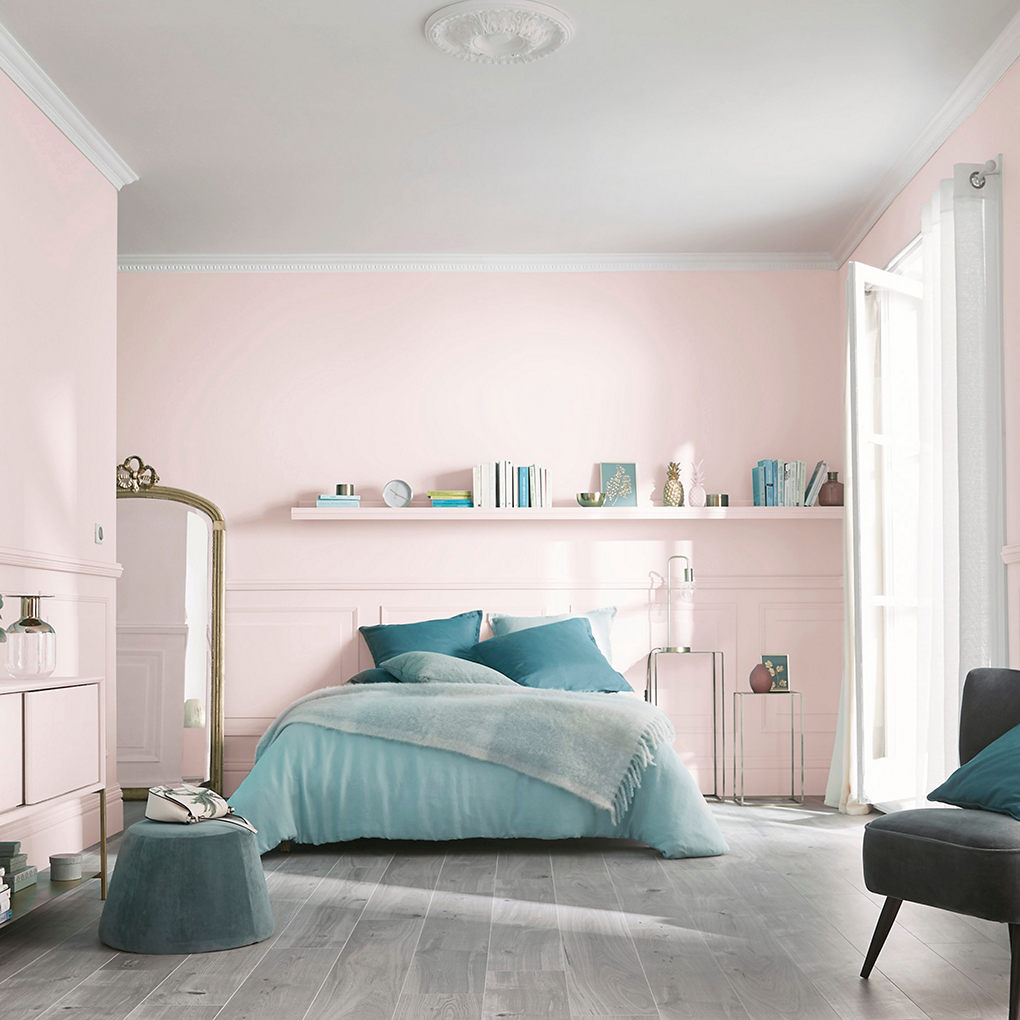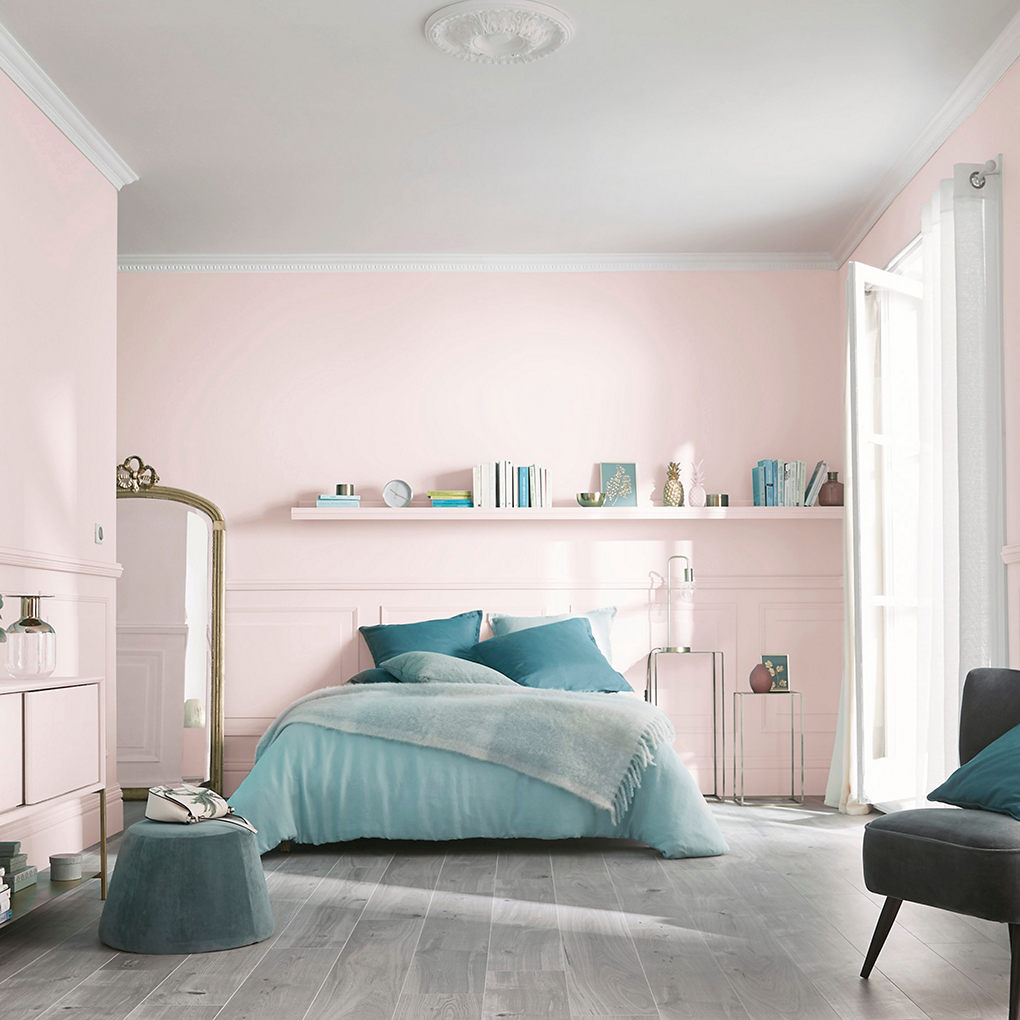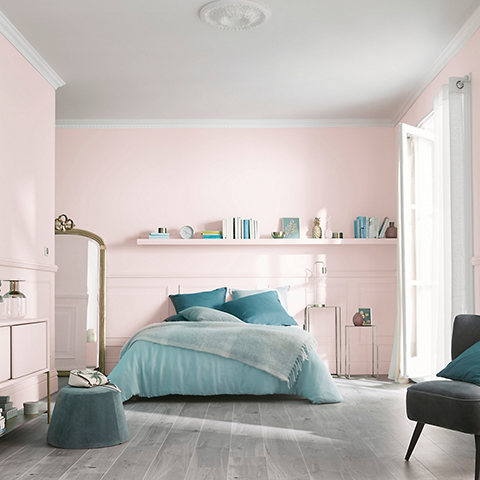 Bold is beautiful
Take away the boundaries of your imagination, those lines you draw when decorating those other rooms have no place here. Your bedroom is just for you, it's the place you can really be yourself. This is your chance to get creative with a focal point. It should draw you in, catch your eye and add that extra character to the space. Even if there's nothing that naturally stands out in your room at first glance, you can use some clever techniques to design your own.
Whether it's a striking piece of art, luxurious patterned wallpaper or opulent curtains elegantly hung around a window, there are no rules when it comes to the focal point. If you're lucky enough to have an existing feature, like a fireplace, then you have a great start. Try framing your favourite prints and hanging them to make a gallery or cover the wall behind your bed in some lavish wallpaper.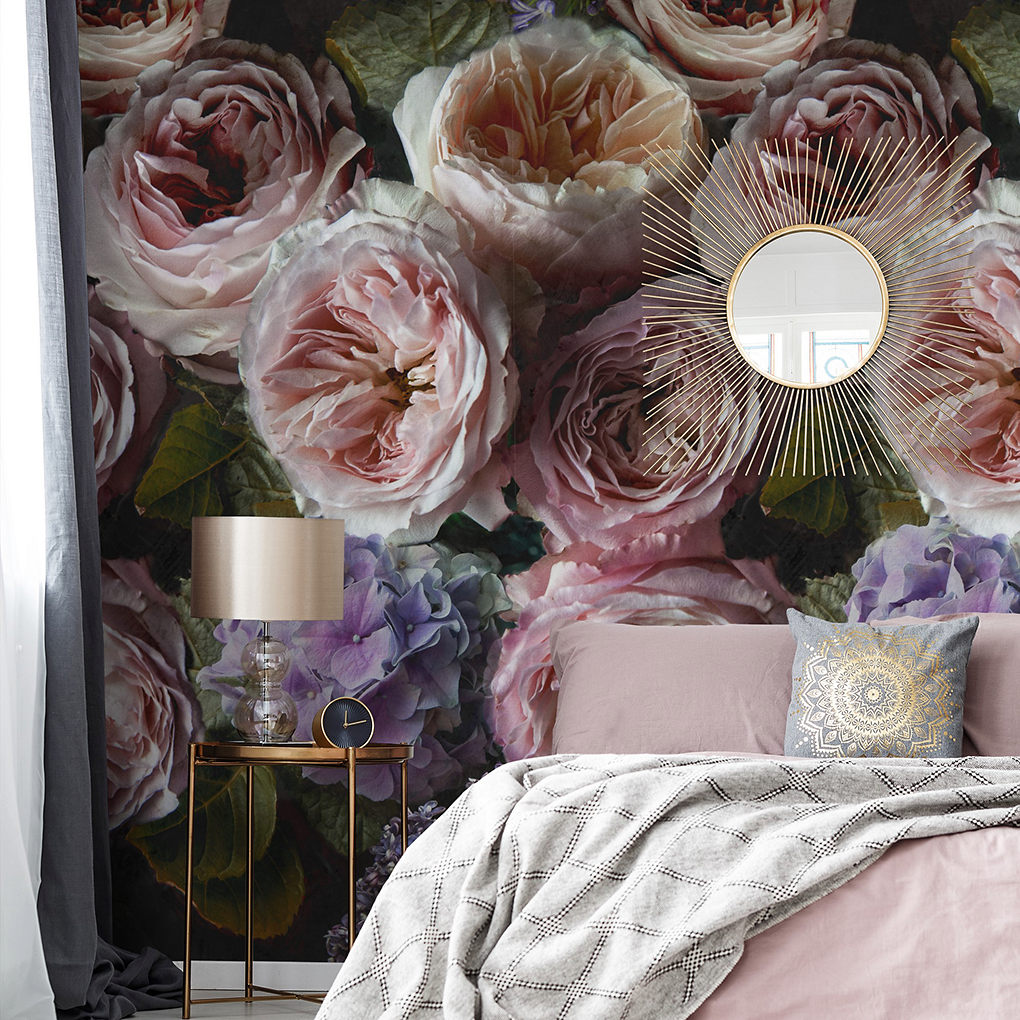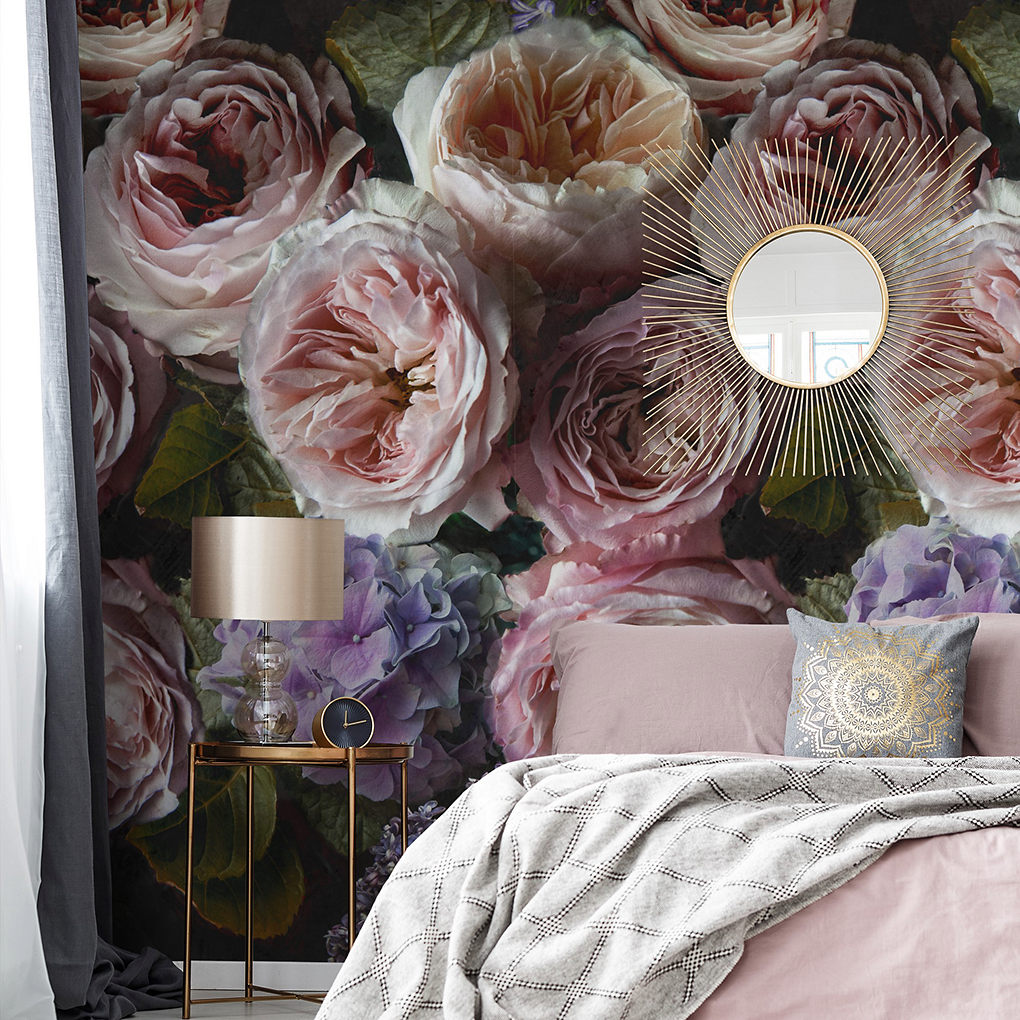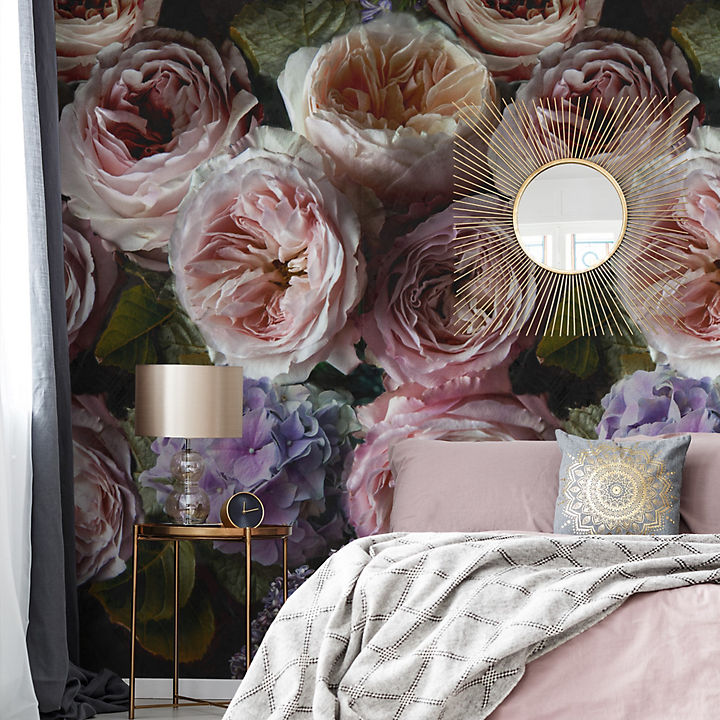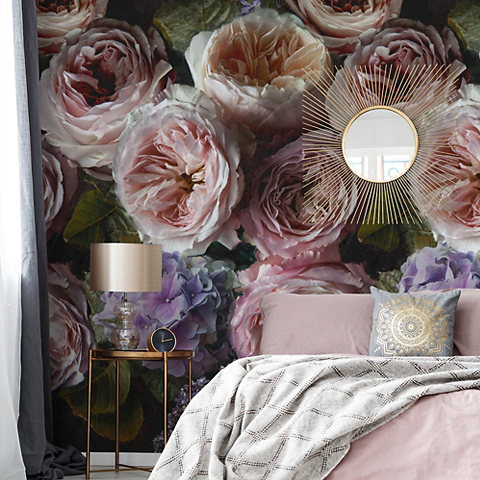 Shine bright like a diamond
Bedrooms have to go from giving you a morning burst of energy to lulling you into sweet dreams in a matter of hours. Lighting sounds like a small detail, but it's the key to this day to night transformation.
A bedside lamp is the ideal choice for those cosy evenings, when you want to wrap yourself up in a duvet with your favourite book, you'll want a softer glow to help you relax. Ceiling lights should be bright and bold but consider a dimmer switch for maximum flexibility. Try bulbs that can go from warm to neutral in tone so you can easily switch up the atmosphere. For more tips and inspiration on lighting, take a look at our ideas and advice pages.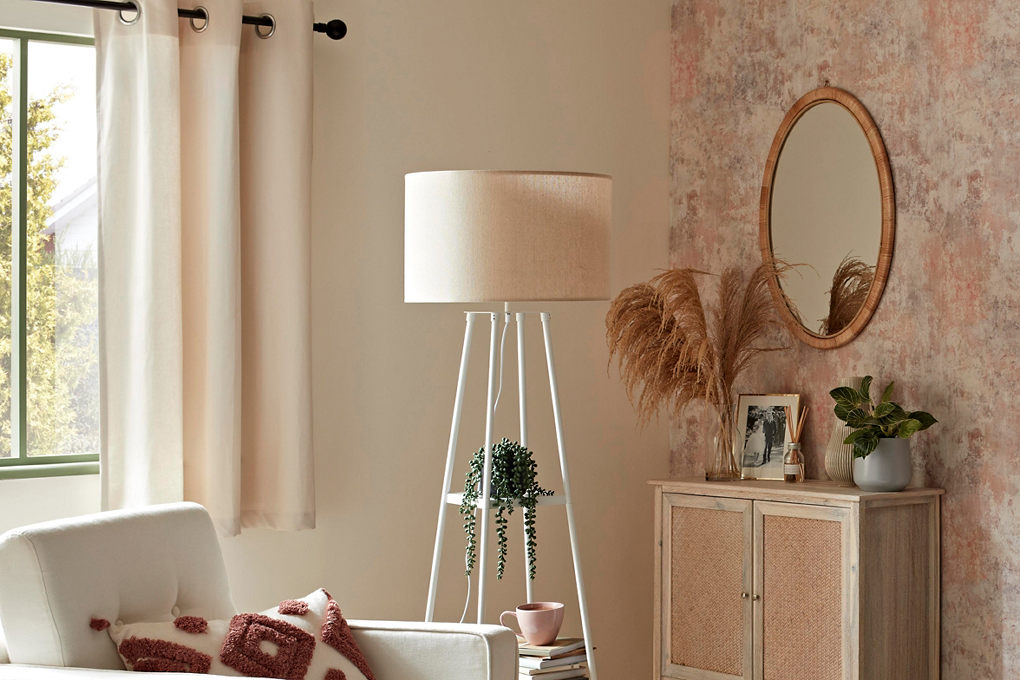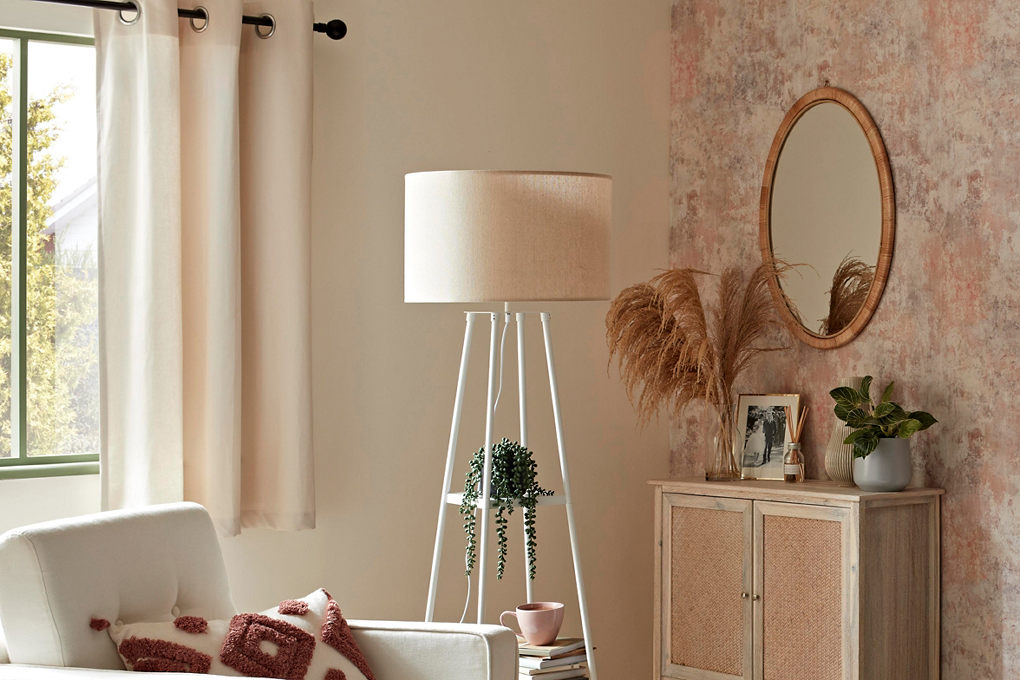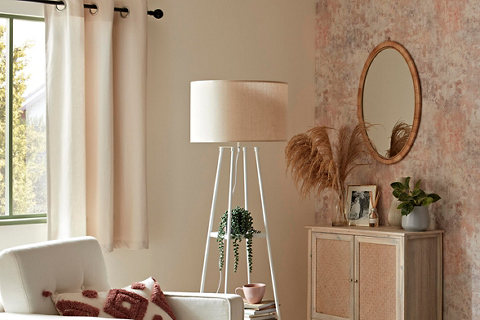 Finish strong
Finishing touches are the icing on the cake, without them it's just not quite home. Cushions, candles, rugs, or art are the little features that tell your story. It could be framed family photos that bring back memories of laughter, or a blanket that you can wrap yourself in and shut out the chaos of the world.
Copper ornaments are having a moment right now, but don't be afraid to use different types of metals in the same space, this creates a modern feel straight out of a magazine. While Wall hangings, ornaments, and art can bring a touch of elegance without breaking the bank. Think about what you need and how it'll make you feel, because your bedroom is all about you.