Patio door shutters: everything you need to know
If you're lucky enough to have french or patio doors in your home, then you will already know about all the benefits they can bring.
They can open up your rooms, and let in lots of natural light. But the problem is they're not easy to dress. Interior shutters on patio or French doors will bring privacy without blocking out that all-important light, and if you choose to DIY your shutters, you won't have to pay a premium.
Our partners at California Shutters have shared their expert advice about patio door shutters, so you can dress them to perfection.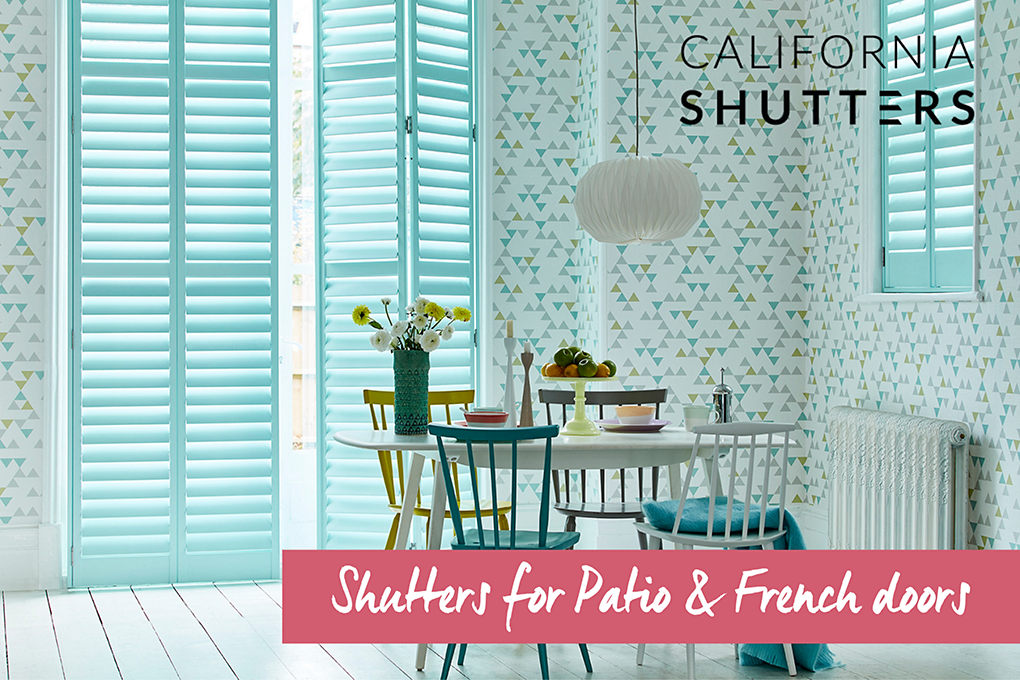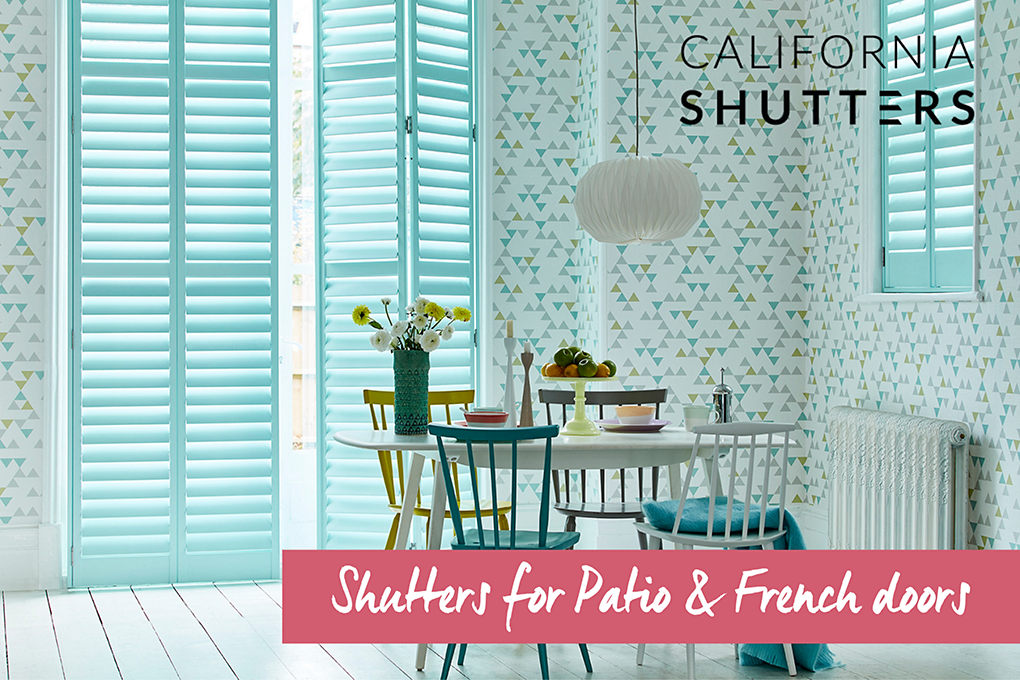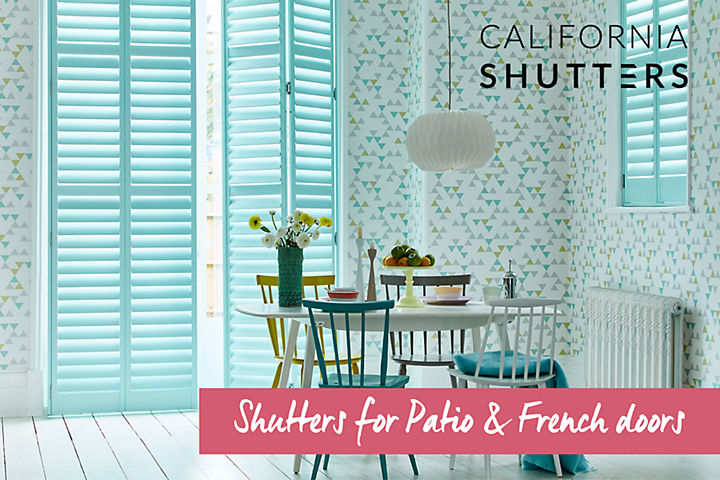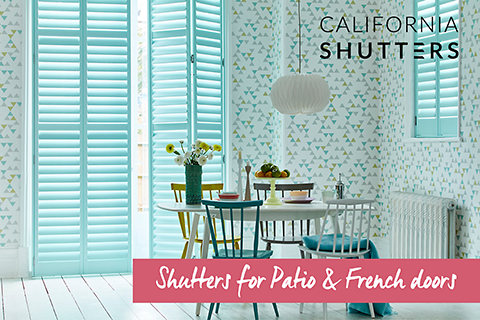 Why are shutters a good option for patio doors?
They are many reasons why plantation shutters are a great option for french and patio doors:
The Price
It's a common myth that shutters are a costly luxury item, but this just isn't true. When you choose California Shutters you choose affordable shutters that you measure and fit yourself, saving you up to 40% compared to full service, measure and fit companies. And the good news is, measuring and fitting shutters is easy! 
Take a look at our online measuring guide, to see just how easy it is.
To find out how much you can save by choosing to DIY your Shutters, enter your measurements in the online calculator.
Privacy and light control
If you're nervous about blocking out the natural light provided by your patio or french doors, then plantation shutters are the right choice for you.
Unlike curtains or blinds, french door shutters optimise the light, and the adjustable slats allow you to control exactly how much light enters your rooms. With the full coverage of these patio door shutters, you also get complete privacy for these often street-level rooms.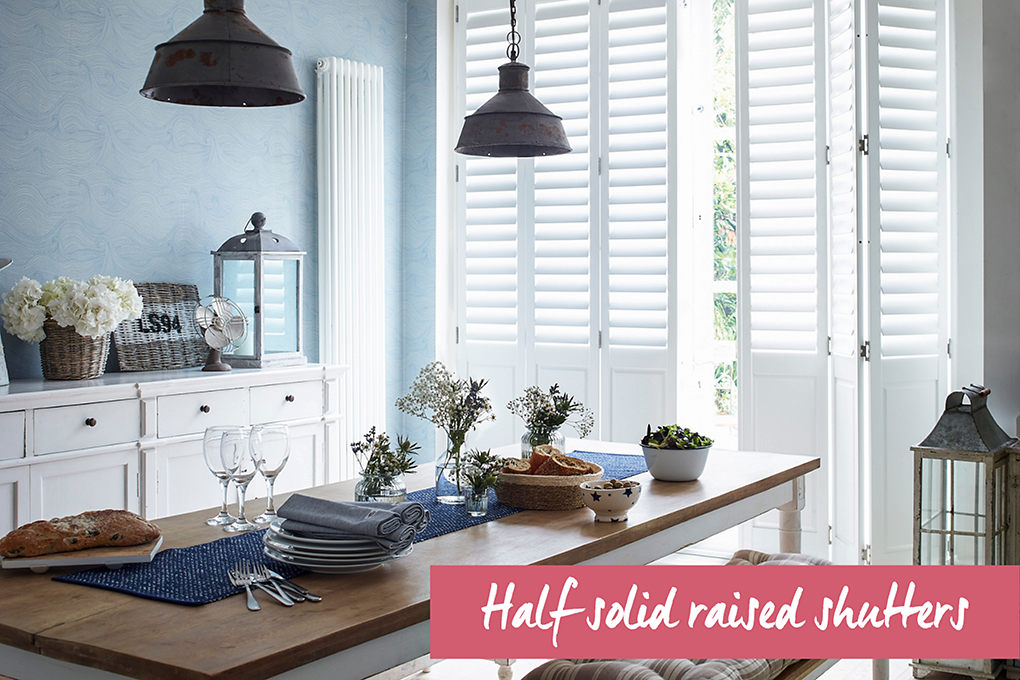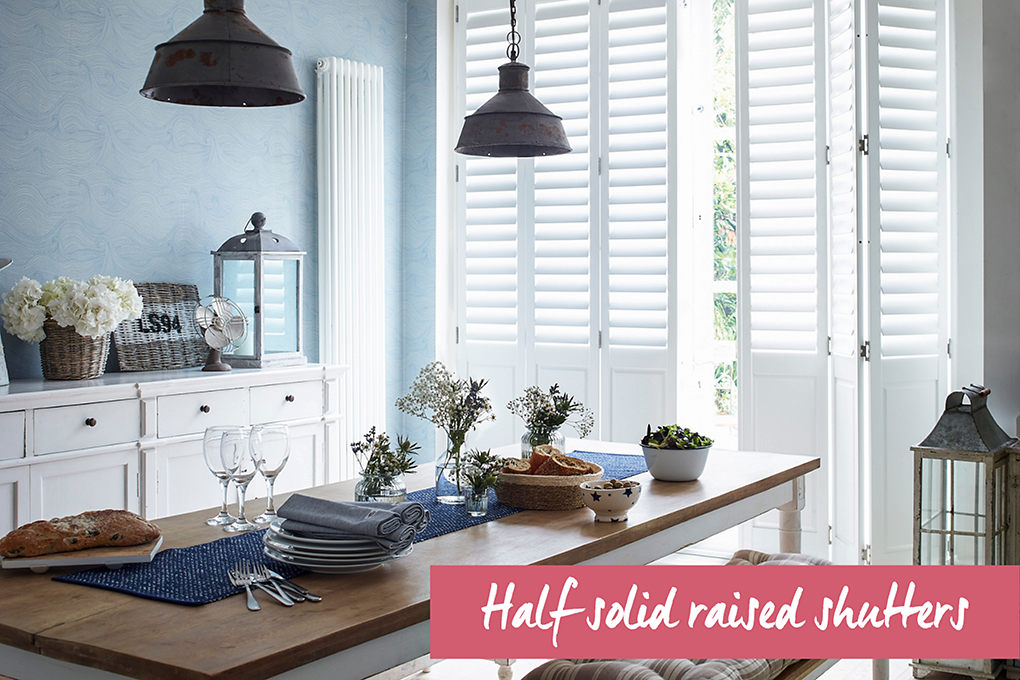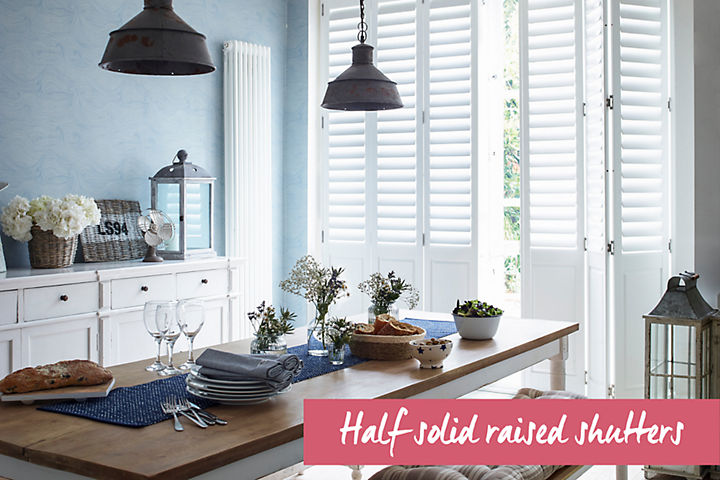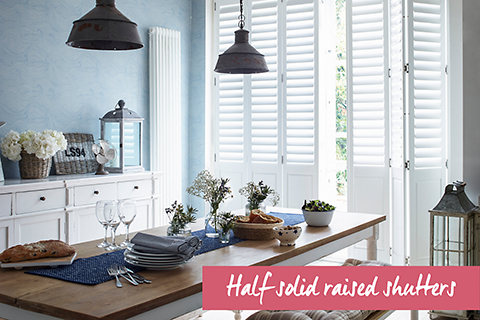 Custom-made to fit
French and patio doors can come in a wide variety of sizes and shapes, so it's important to find a window treatment that can be customised to fit exactly.
With interior shutters, you don't need to worry about unusual shapes or irregular measurements, as these shutter blinds are made to measure. Using your exact specifications these shutters will fit neatly to the opening of your doors and windows.
Style and character
If you're not happy with the look of your door frames or handles, interior shutters are the perfect solution to cover them up while adding personality and depth to your home.
Full height shutters come with the option of a mid-rail (or divider rail) which can be positioned at any height in your shutters, allowing you to open the top and bottom sets of slats independently. The practical addition of a mid-rail can also provide style by being positioned in front of your handles or window rails, so they can be hidden from view.
Easy to install
Interior shutters are easy to fit with the online installation advice from California Shutters. Once you've gotten accurate measurements of your windows, the rest is a breeze!
All you need is the step-by-step guides, and the assurance that their shutter experts are just a phone call away, and your shutters will be spot on first time round! If your french or patio doors are particularly unusual, or you need some help along the way, you can email in photos of your windows and doors to their experts for advice.
And, don't worry, no order is put into production till it's been checked through with you over the phone by California Shutters. When it's time to install your plantation shutters, it's as easy as putting together flat-pack furniture, as these wooden shutters come self-assembled with all the hardware and fixtures you will need.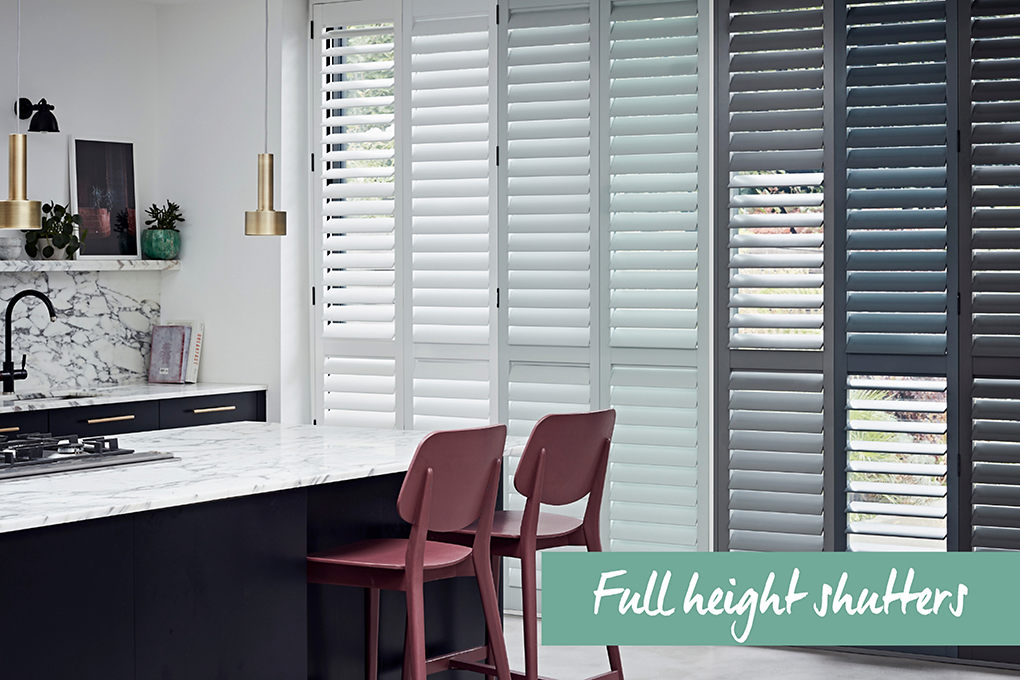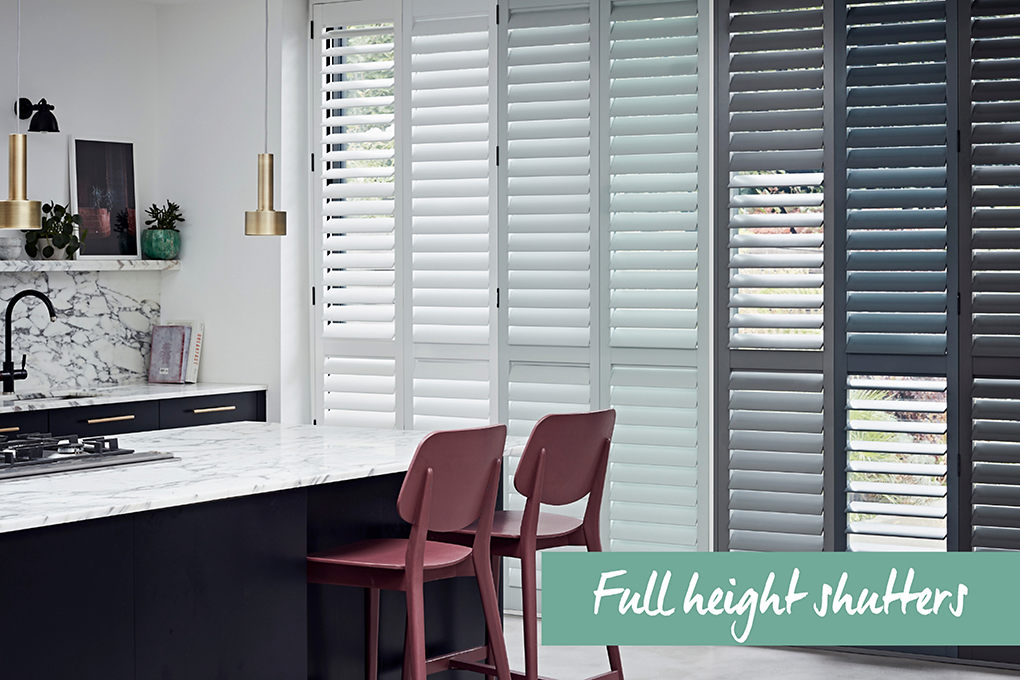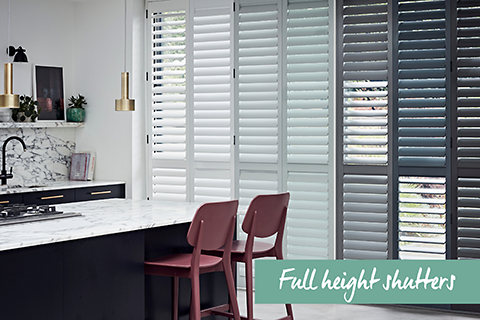 Add some insulation
Patio and french doors sadly have the downside of letting in draughts. Installing shutters will add an extra layer of insulation, not only by providing an additional barrier, but the dense quality of the materials will reduce the amount of heat that escapes your rooms.
The addition of these quality shutters actually means you can save money on your energy bills!
See the quality for yourself and order free shutter samples.
Safe and sound
When it's warm outside and you want the doors wide open, shutters will allow you to enjoy the summer breeze, without young children or pets going outside un-noticed.
You can also add your own latch higher up on the shutter to prevent little ones from opening them up. You can enjoy the breeze from outside, safe in the knowledge that everyone's happy inside.
Which style shutters should you choose?
There are 2 popular options for wood shutters for doors.
Full height shutters
These cover the whole of your door and can be designed with a 3 sided frame, so there's no frame piece on the bottom for you to step over. Full height shutters can also feature a mid-rail to hide handles, and has adjustable louvres so you can control the level of light in your rooms.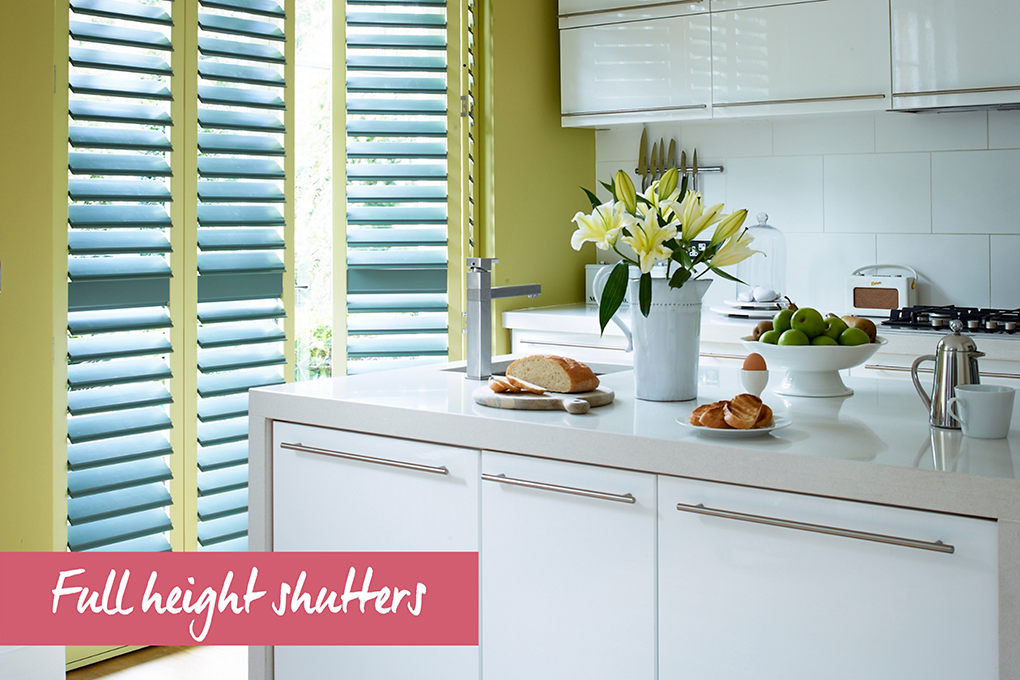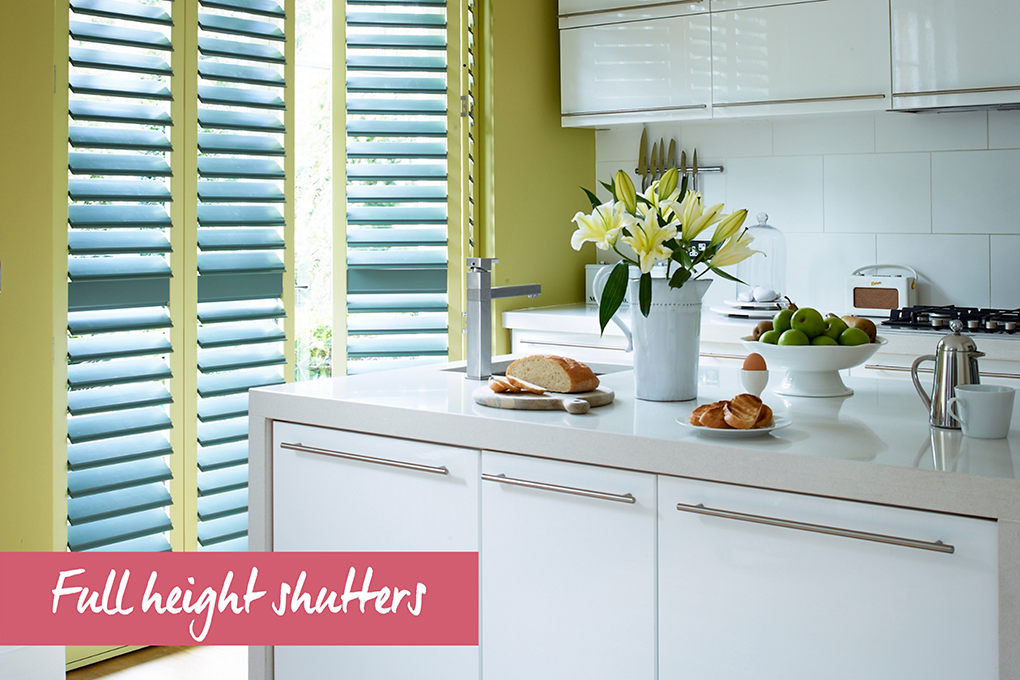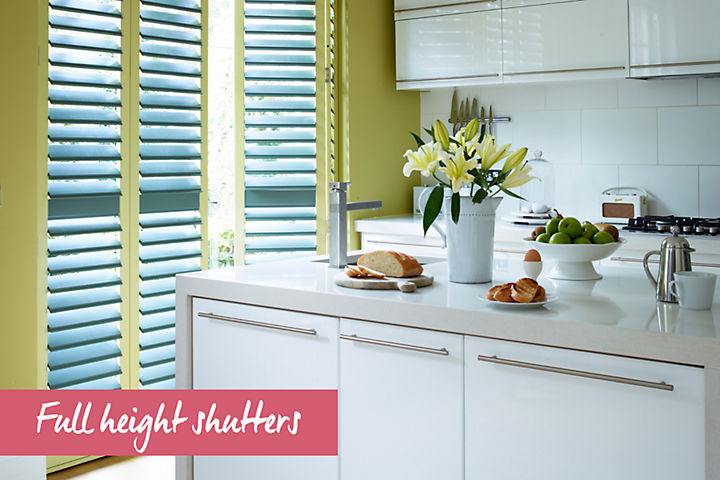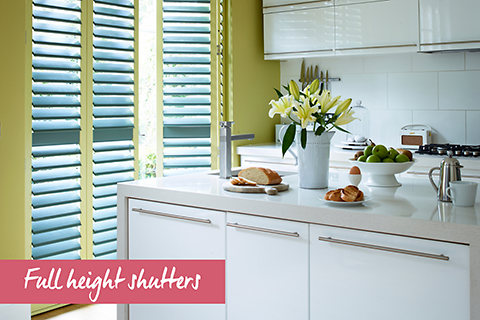 Half solid raised shutters
This design has a solid raised bottom section, with a top louvred section. This can also be designed within a 3 sided frame and has the added benefit that the solid bottom half can be cleaned easily when dirt enters from outside. Half solid raised is a popular choice for people looking for a more traditional, possible farmhouse feel for their interior shutters.