How to prepare your kitchen for Christmas
7 tips for getting your kitchen ready for Christmas
It's the most wonderful time of the year. You've decorated the house, the presents are wrapped and neatly tucked under the tree, but is your kitchen prepped and ready for the holidays? We expect you'll be spending a lot of time in the kitchen this festive season. From baking mince pies to rustling up a delicious feast on Christmas Day. Make sure everything runs like clockwork with our guide to getting your kitchen ready for Christmas.
Skip to...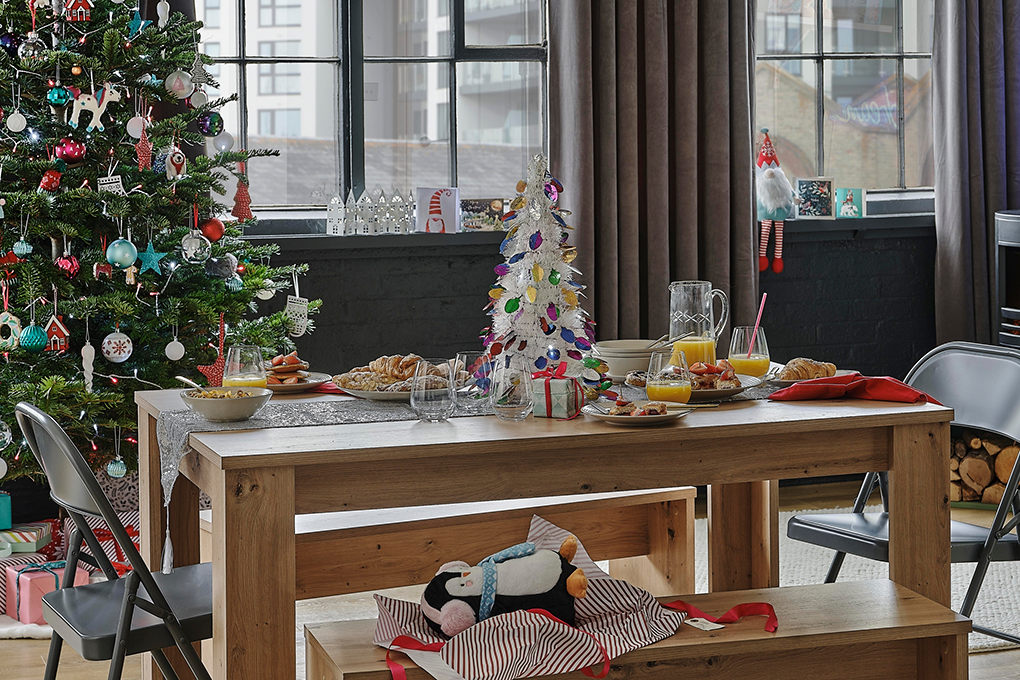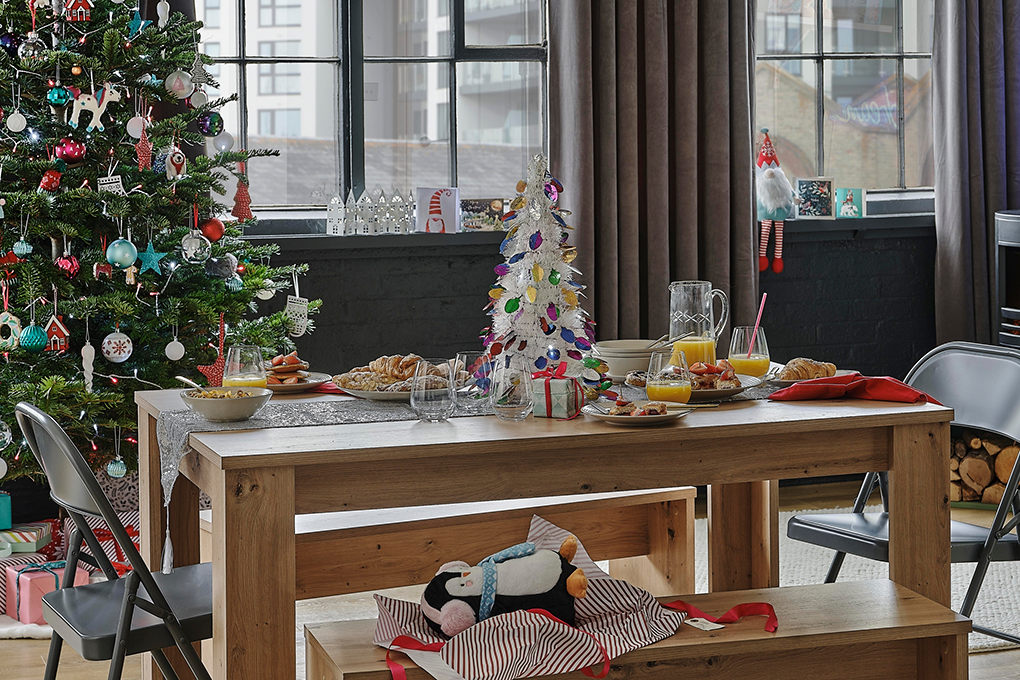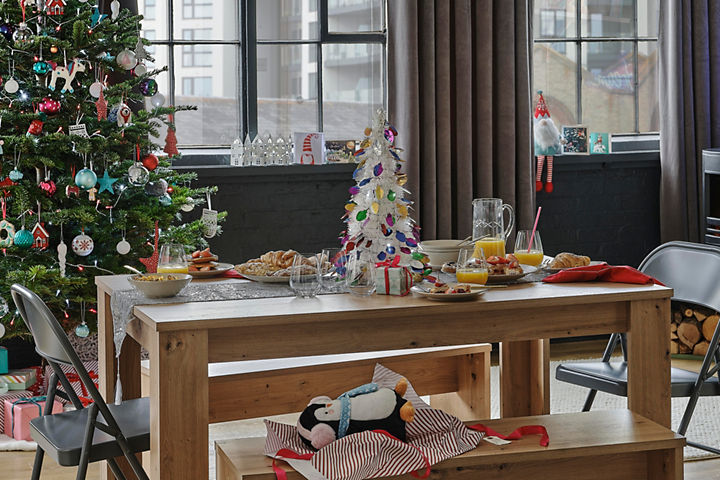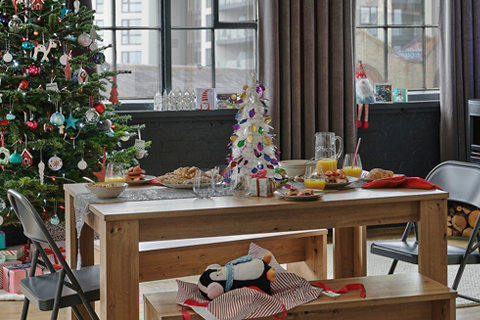 1. Organise your cupboards
Have your kitchen cupboards gotten out of control? It's all too easy for pots and cooking utensils to go walkabouts and end up in the wrong place. When it comes to cooking your Christmas roast, timing and organisation is everything, so you need to know where all your utensils and kitchen gadgets are. Trust us, the last thing you want is to waste 15 minutes frantically searching for the Yorkshire pudding tin! Make sure you organise your kitchen cupboards before the big day so that everything is within easy reach.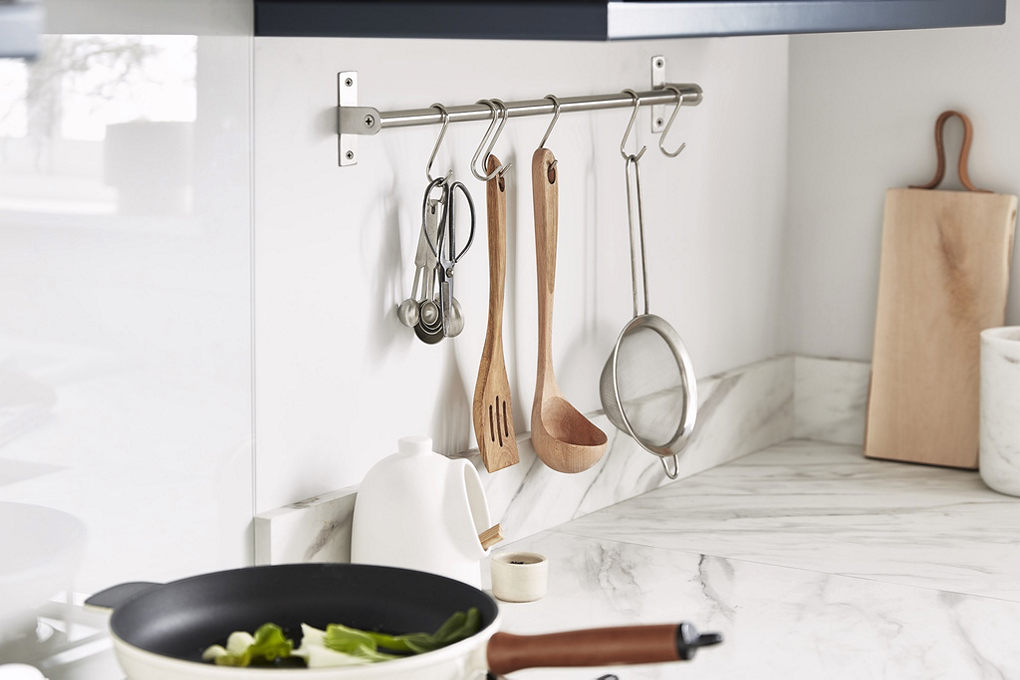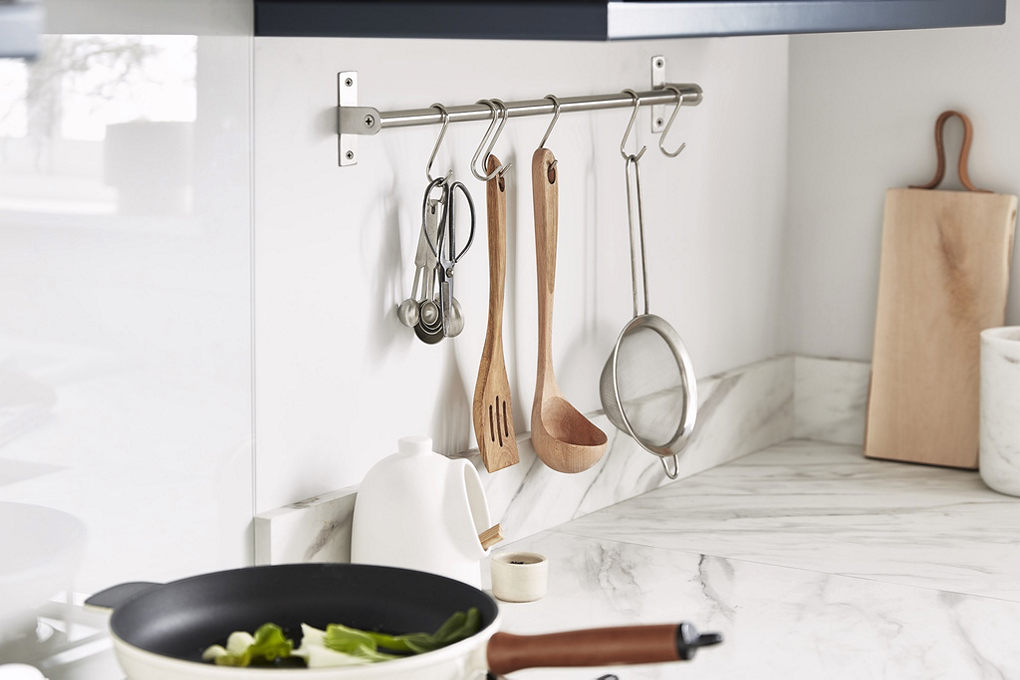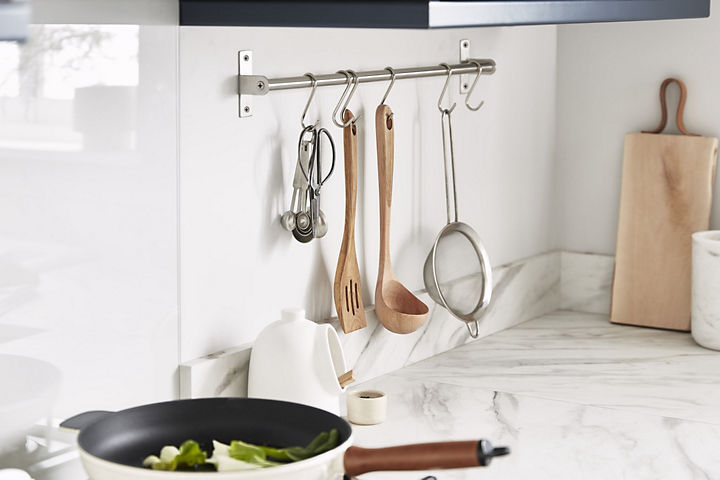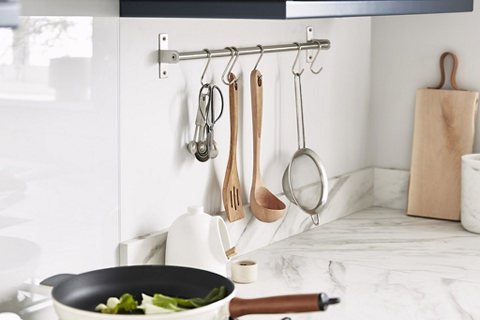 2. Declutter your kitchen worktops
You'll need plenty of worktop space to prep all your vegetables and meat for the big Christmas feast. There are loads of storage solutions which will help you to keep your kitchen tidy and your worktops clutter free. Utilise wall space with our range of wall mounted storage. Our Datil wall organiser comes with a selection of accessories so you can store all your kitchen gadgets neatly.
3. Clear out the fridge
With all the special dishes and ingredients that you'll need for your Christmas feast, it's important to make sure your fridge is organized and ready for the big day. Before doing the mammoth food shop, first make sure your fridge is tidy and cleared of out-of-date leftovers, condiments, and tubes of tomato puree. You want to make sure there is enough space in your fridge and freezer for all the food that you'll eat over the festive period. So, now is the perfect time to give your fridge a clear out and throw out any questionable leftovers.
4. Clean your oven
As the holiday season approaches, it's important to make sure your oven is clean and ready for all the delicious meals and treats you'll be cooking and baking. While it may not be the most glamorous job, with the right tools and techniques, cleaning your oven can be a quick and easy process. Start by removing any loose debris from the oven racks. Mix together a solution of warm water and a degreasing cleaner, then use a soft cloth or sponge to apply the solution to the inside of the oven. Be sure to scrub thoroughly, paying special attention to any areas that are particularly greasy or dirty.
5. Stock up on cooking pans and utensils
If you're planning to prepare a feast for your loved ones, it's important to make sure that you have all the right cooking utensils on hand. A set of pots and pans is a must-have for any holiday chef. Look for a collection that includes a variety of sizes and styles. Non-stick pans are a good choice, as they make it easy to cook and clean up afterwards. Other essentials to stock up on before Christmas include a set of measuring spoons or cups, a mixing bowl, and some roasting trays or baking tins. You'll be well-prepared to tackle any holiday recipe that comes your way.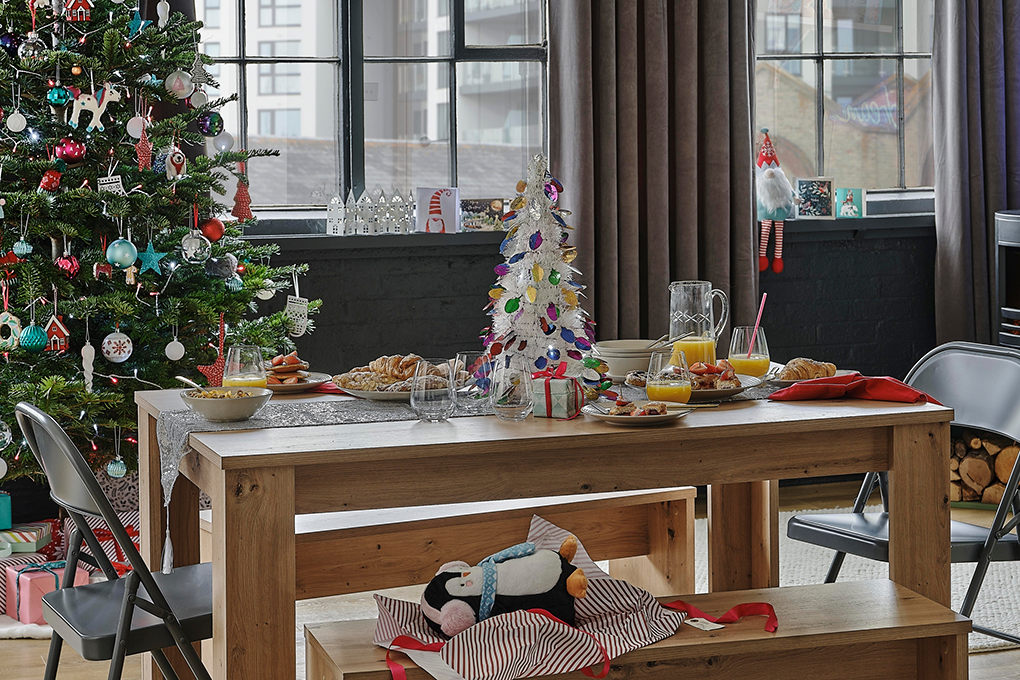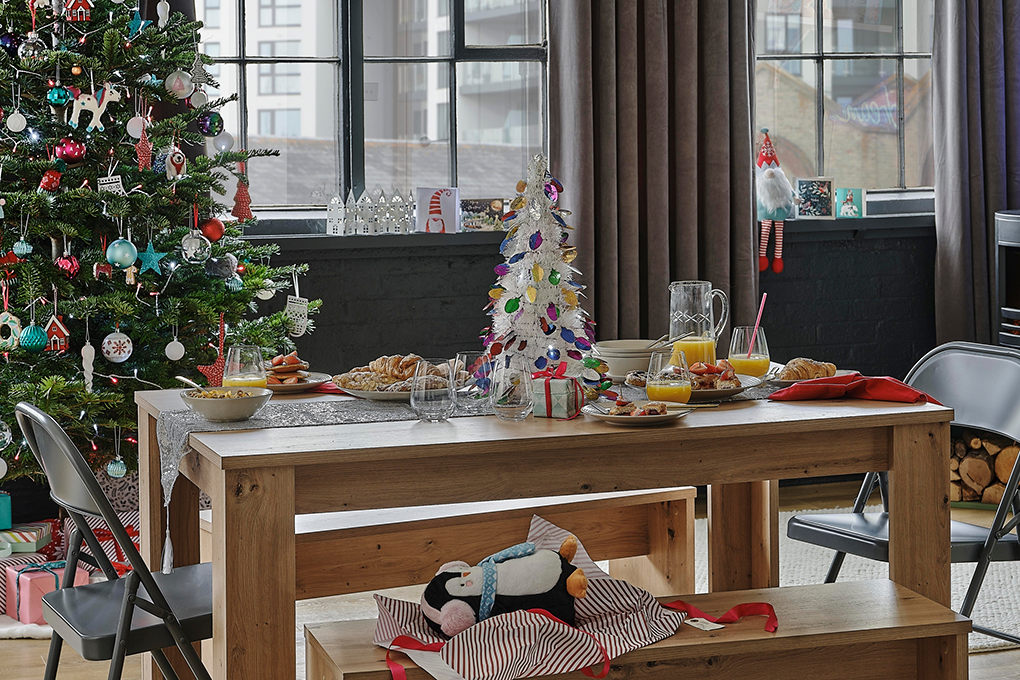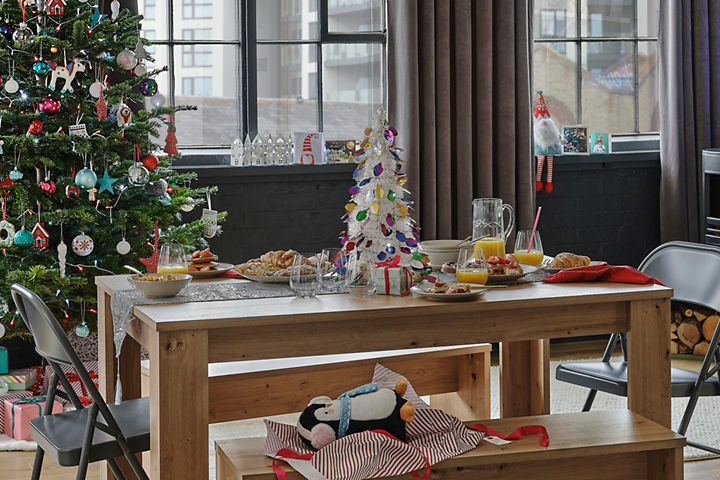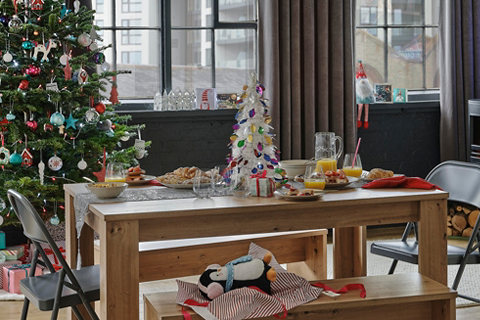 6. Christmas kitchen décor
Get your kitchen ready for Christmas with some festive themed décor. This can be as simple as hanging a few Christmas stockings or as elaborate as transforming your entire kitchen into a winter wonderland. You could add some sparkle with metallic accents, such as silver or gold-coloured utensils and décor. If you have a kitchen island or bar area, use this space to add some festive cheer. Consider hanging some twinkling fairy lights or placing a mini Christmas tree on the island. The key to a Christmas-themed kitchen is to have fun and let your creativity shine!
7. Set up your festive dining table
Now that you've cleaned your kitchen to perfection and made sure there's enough space for everything, it's time to set the table. One of the simplest ways to add some Christmas cheer to your kitchen or dining room is with a festive tablecloth or runner. This can help to set the mood for your meals, and it's also a great way to protect your table from spills and stains. Looking for more inspiration on creating a festive tablescape? Check out our article packed full of dining table décor ideas for Christmas.