Join B&Q Club today for 10% off thousands of products! Already a member? Don't forget to enter your Club card number at checkout. Hurry, ends Monday!
On the road to Chelsea Flower Show: Electric Dreams Dianthus
Why B&Q's new dianthus are what dreams are made of
At B&Q, we're extremely proud of our quality credentials. You may be wondering, as the UK's biggest garden centre, how do we guarantee quality in each of our 2000 ranges, and at an affordable price for all? It's simple really. We work closely with growers who dedicate their time to nurturing and growing plants to absolute perfection.
Our new Electric Dreams® Dianthus will be featured at Chelsea Flower Show. UK growers, Whetmans have been producing dianthus or 'pinks', as they are more traditionally known, for the last 80 years. We sent our B&Q judges and award-winning garden designers Matt Childs and Humaira Ikram to Devon, to meet the team at Whetmans who introduce them to our Chelsea star, Electric Dreams®.
Skip to...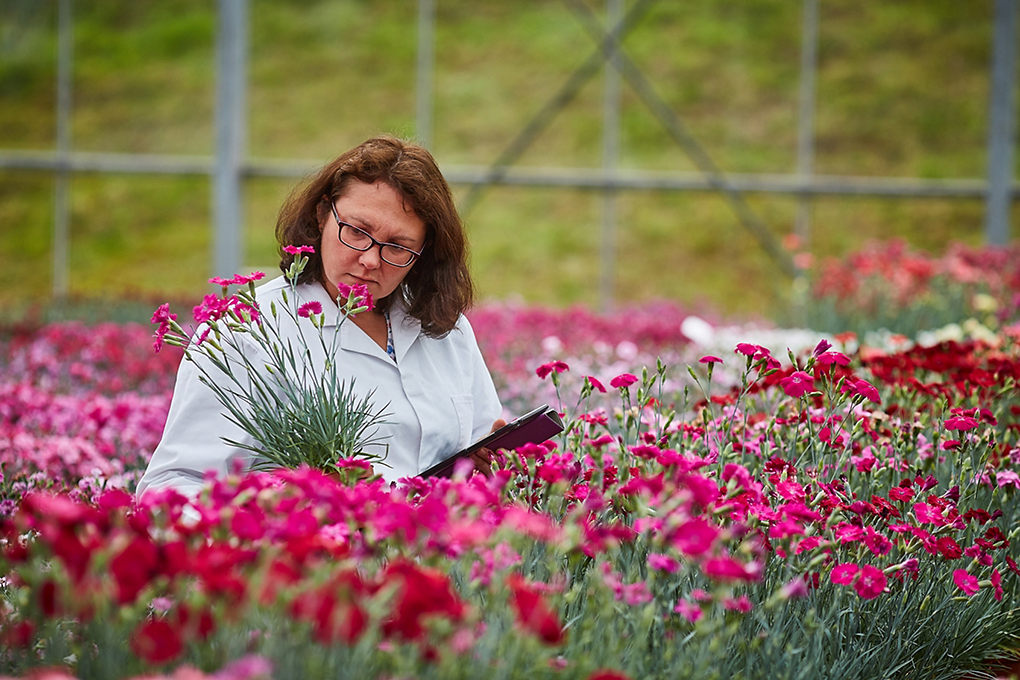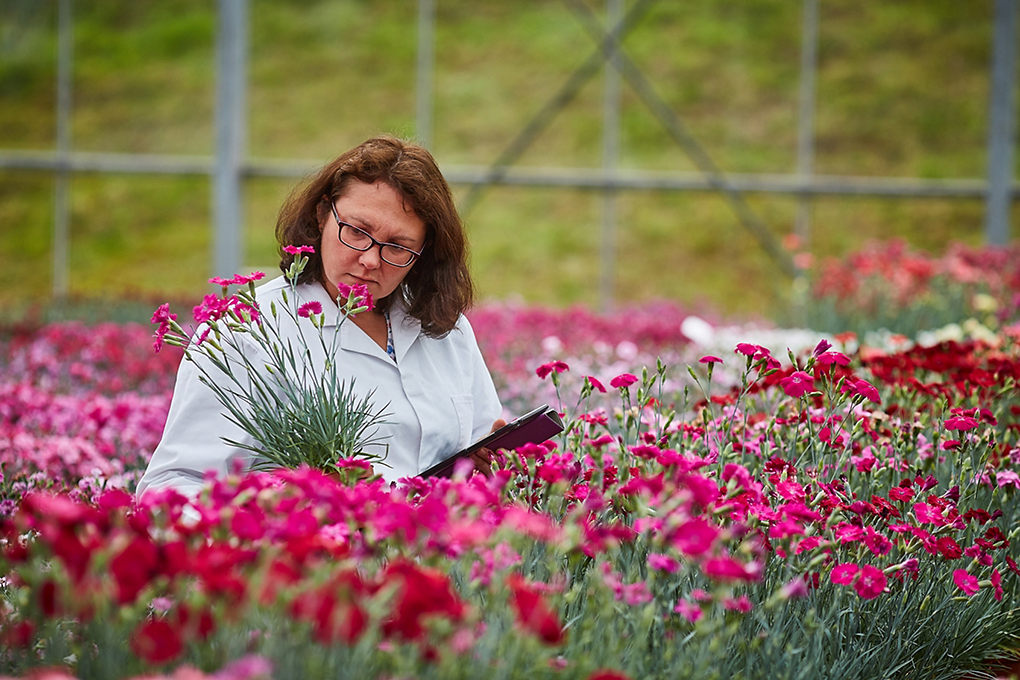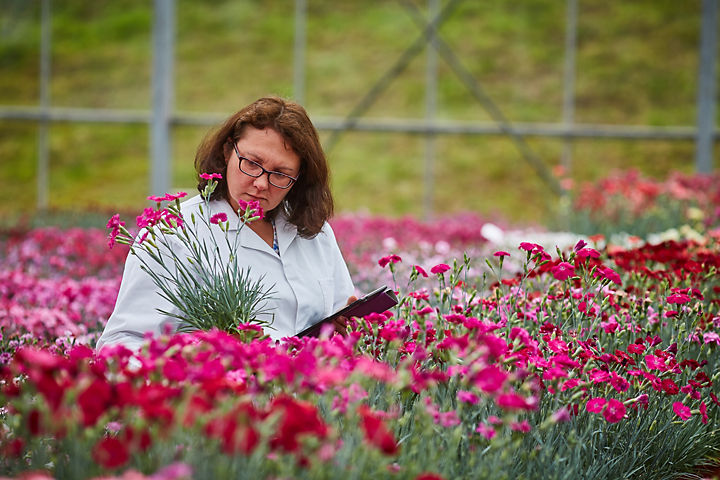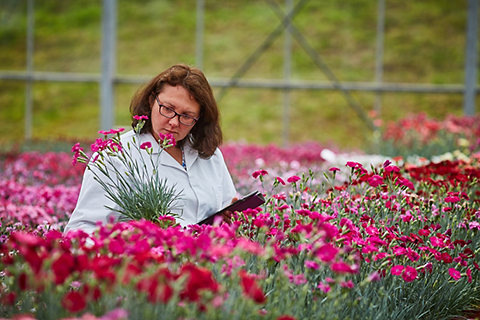 What is the Electric Dreams® dianthus?
Let's talk about the brand new, exclusive dianthus Electric Dreams® and why it deserves its debut appearance at this year's RHS Chelsea Flower Show. This little beauty is a miniature mound-shaped dianthus and an impressive hardy perennial, which means it comes back year after year. It likes full sun and, if you deadhead, will give your garden endless colour right the way through to October. It has a mass of vibrant two-tone pink flowers, a sweet clove scent and grey green foliage, which both people and pollinators will love. You can grow these in free draining soil, in pots or in your borders. It's a versatile and long-lasting plant. Bred, propagated, nurtured, and grown by B&Q's growers at Whetman Plants International, we were very excited to see what it takes to create such a special plant.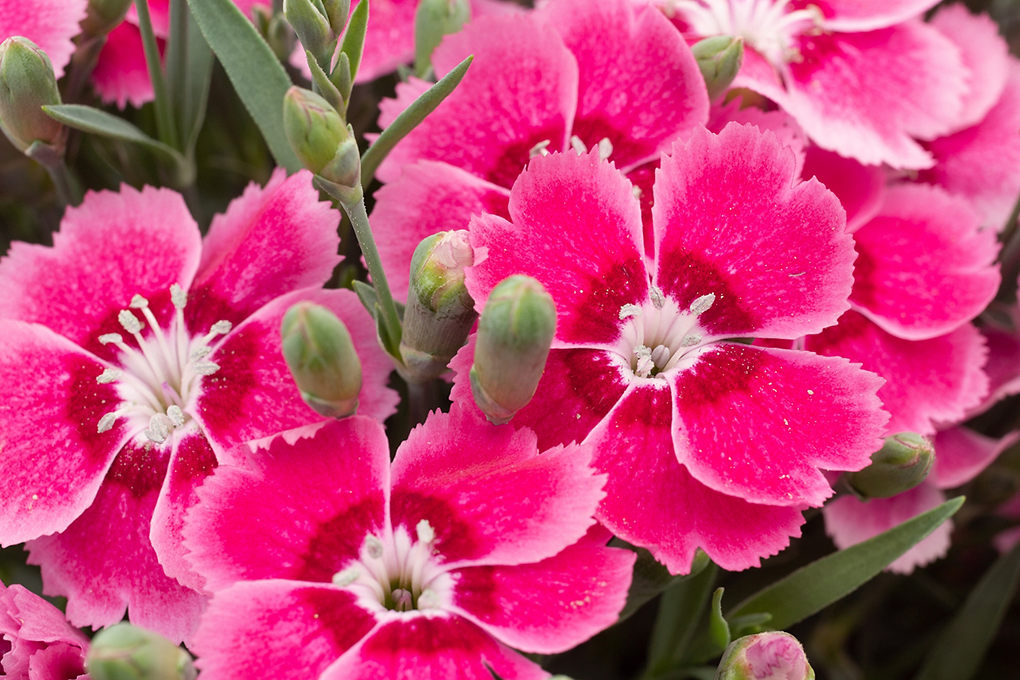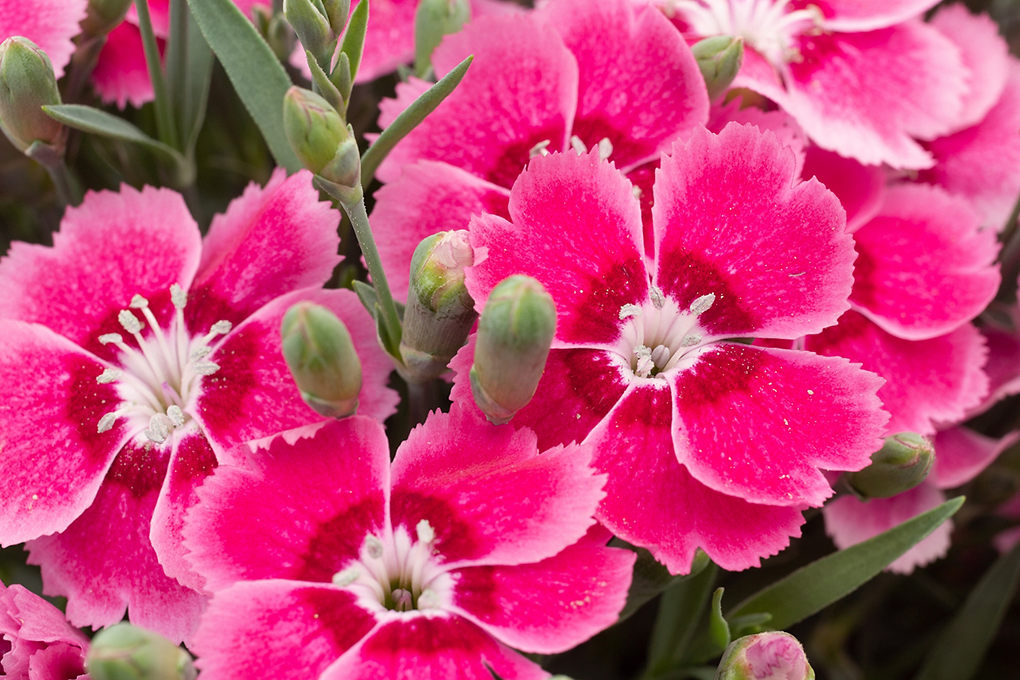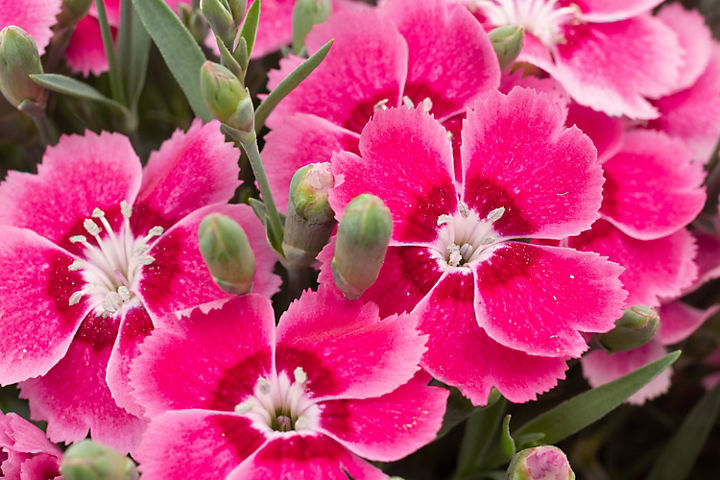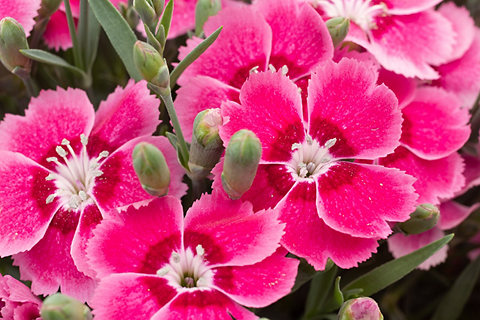 How is the dianthus Electric Dreams® grown?
Matt and Humaira take a visit to Whetmans Plants International in Devon to meet the nursery team. Find out what they got up to…
"Whetmans has been growing plants for the last 80 years, they are a worldwide breeder and producer of dianthus or 'pinks', as they are more traditionally known. Fiona and Ed head up the nursery with a clear sense of drive and energy, supported by a team so dedicated to their work that many have been there for between 15-30 years. The team are practised in creating and propagating, but they also test and trial the plants, so they know the plants that they select are the best.
When we arrived at the nursery it was quickly apparent that Whetman Plants International was in full spring swing – everyone was busy growing and nurturing over a million plugs of the Dianthus 'Electric Dreams®' for B&Q customers to enjoy this summer."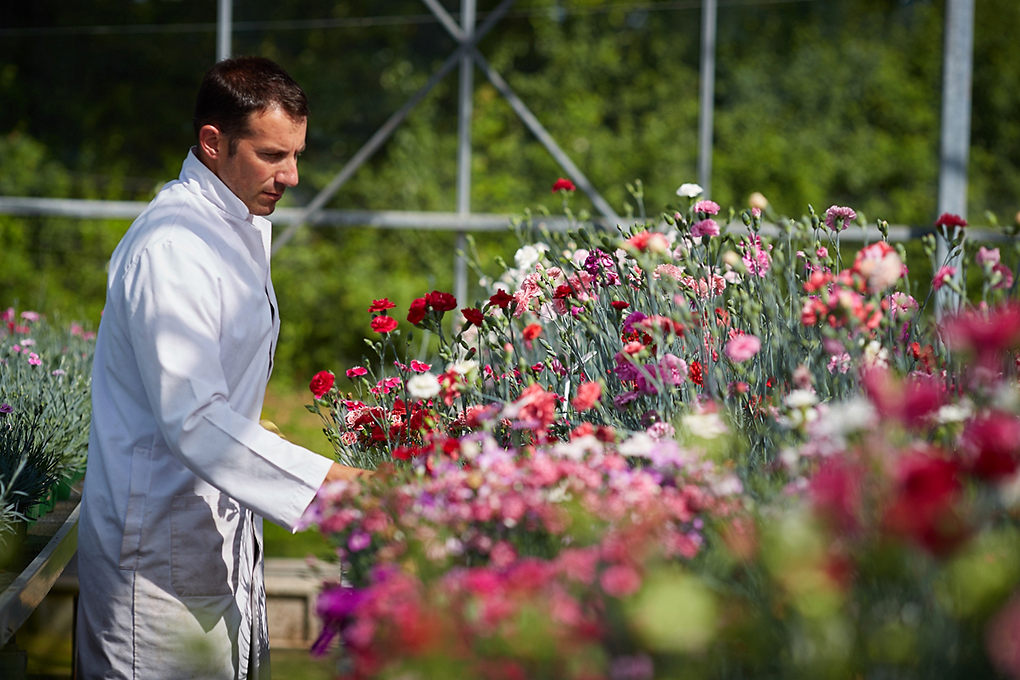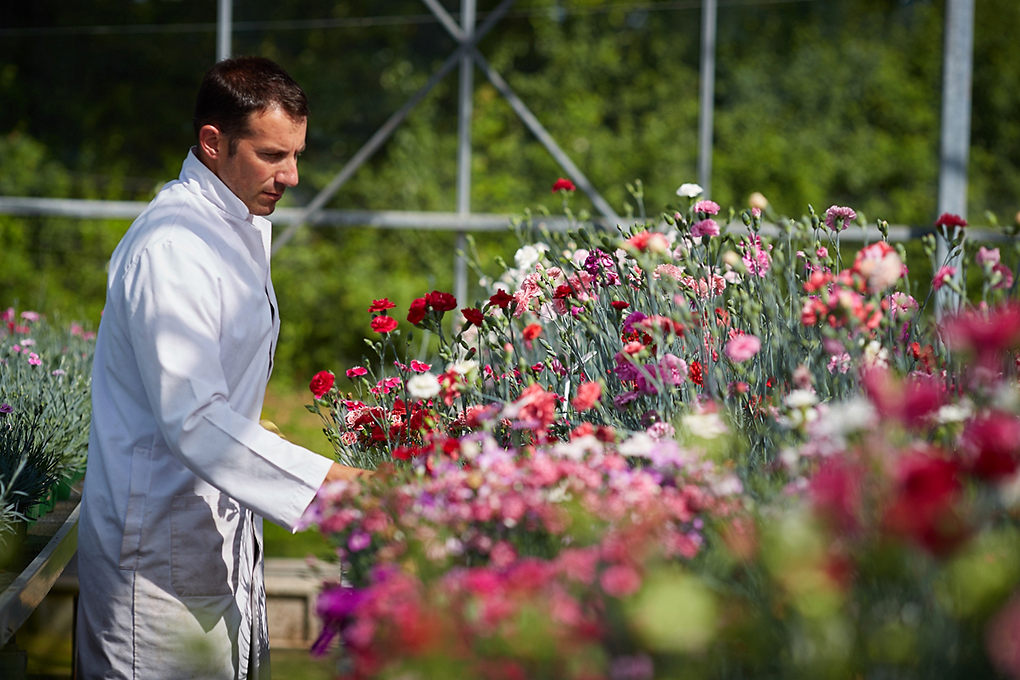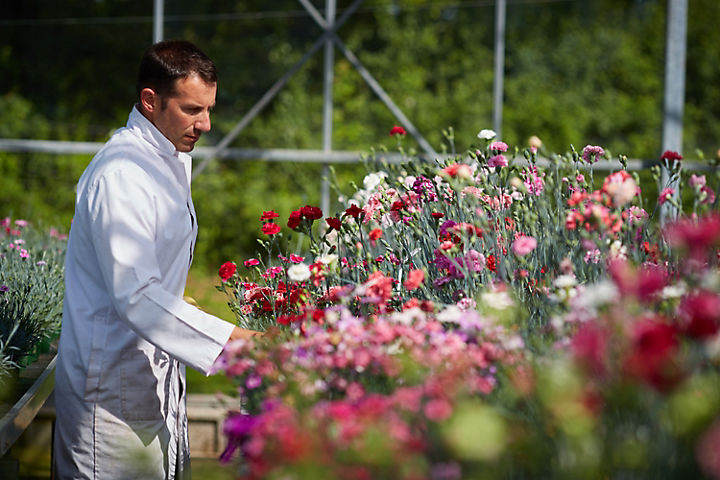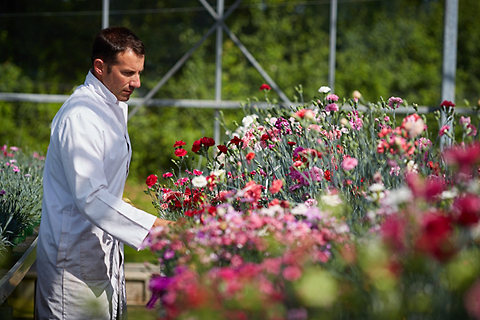 Meeting the plant breeding team
"We were introduced to Laetitia, the plant breeder who has spent many years mastering her craft. Whetmans is a very technical outfit. They have computers recording data from all the characteristics of the newly bred plants. But Laetitia knows when to go back to basics and after the technical calculations have been done, she and her team hand pollinates the chosen dianthus to create new varieties. And that is how Electric Dreams® came to be.
Laetitia was in her research greenhouse, which stores the mother plants. We stepped in and were hit with the most tantalising, spicy, and perfumed scents. Pinks are known for their very distinctive scent of cloves, but there were some with strong floral notes as well. Once the new plants are growing successfully, they are tested and checked for flower size, colour, leaf shape, scent, and stature amongst other things. The best are chosen to move to the next stage.
These plants are then tested both inside and outside, for a full three years to see how they fare as garden plants. This was something that we hadn't realised. B&Q and their nurseries take responsibility for their plants and their quality so they can ensure they will be a success when they are growing their customers' gardens."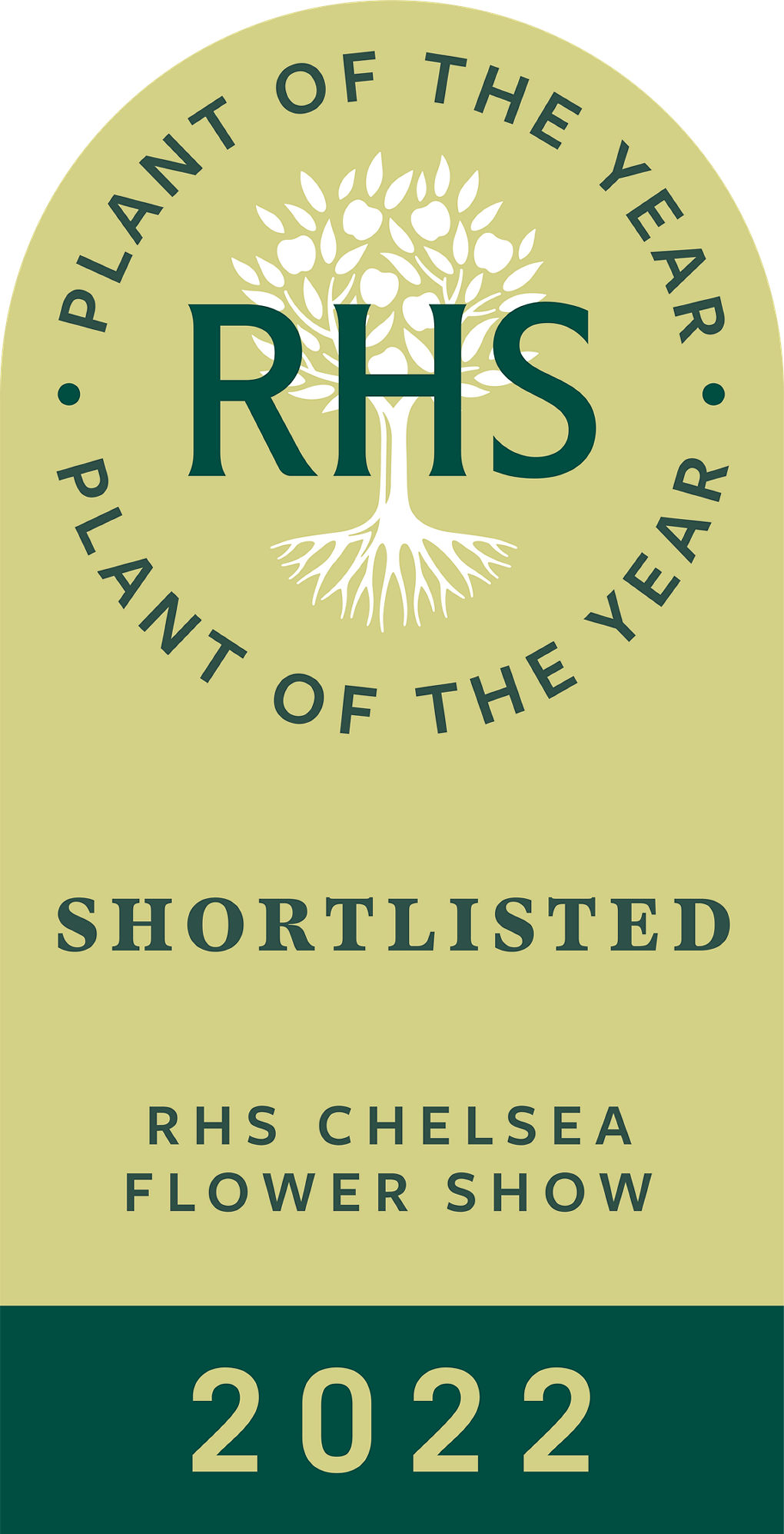 The production stage
"The next stage is Jo's domain. She oversees the nursery and plug production greenhouses, which includes the stock for the B&Q stores, and the exact Dianthus Electric Dreams® that will soon be going to the Chelsea Flower Show. Jo has been at Whetmans for over 30 years and what she doesn't know about dianthus, isn't worth knowing. She and her team personally pick the Electric Dreams® cuttings, place them into propagation trays and nurture them in the greenhouse until the million plugs are ready to graduate to B&Q's trusted UK growers – where they will grow and be cared for until they are ready for us to all buy."
The importance of sustainability
"We talked peat and sustainability too. Most of the processes are peat free apart from the very first plug. Whetmans have been trialling peat free plugs and are hoping to be 100% peat free in the next year. They use very few chemicals, they recycle their own pots, and are very conscious of water management. This all makes a difference to the nursery, B&Q, its customers, and of course the planet."
Final thoughts
"We loved meeting the nursery team and it seemed as if it were more than just a job, it felt like a family, where dianthus are nurtured and every single person is invested in the success of the nursery and the plants being grown for B&Q. This visit to Whetman's really brought it home how hard B&Q and their trusted UK growers are working to produce well tested, trialled, and reliable plants on a grand scale, for us all to enjoy."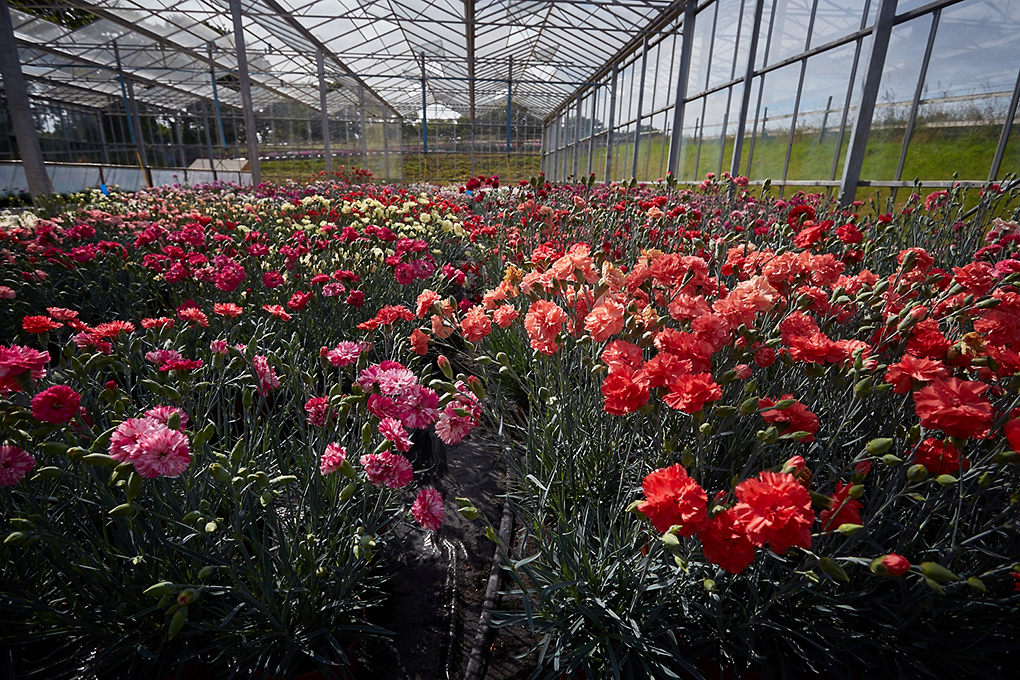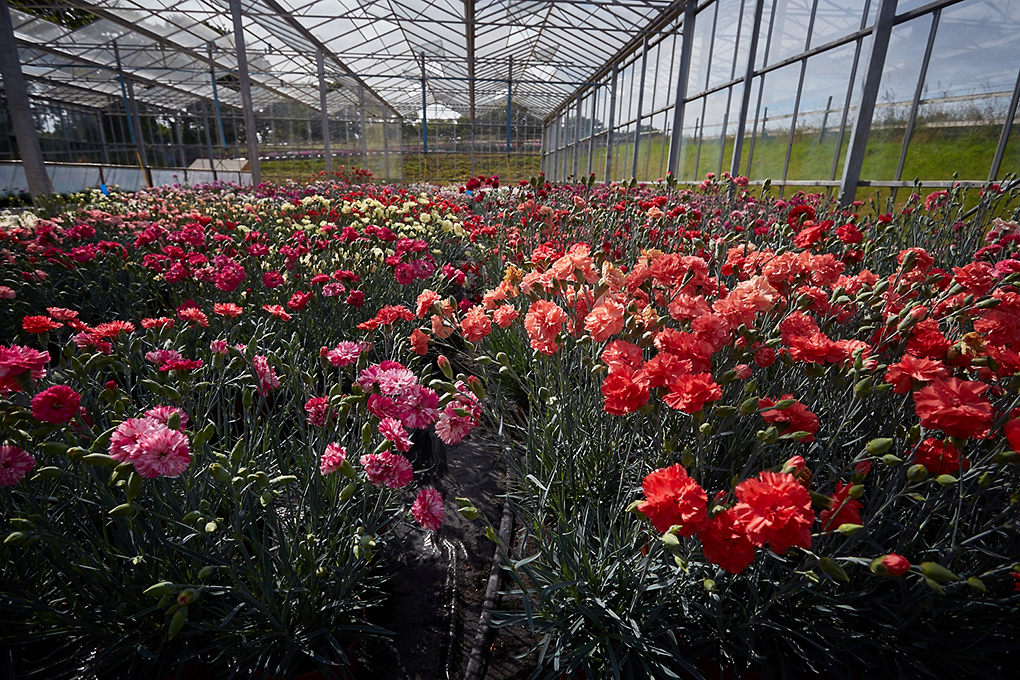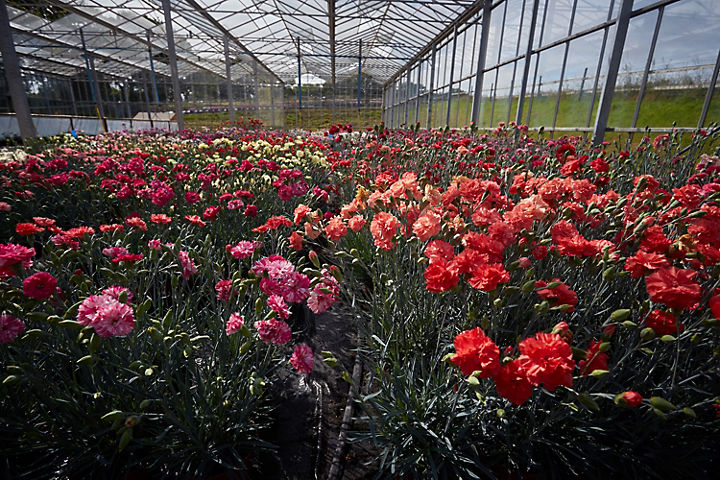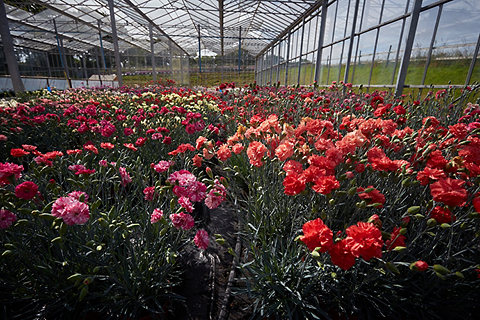 Matt and Humaira's tips:
If you are buying dianthus think about where they will go. They like full sun well drained soil.
Electric Dreams® works as well in a pot as a gift, as it does within a border or an alpine or gravel setting. At B&Q you can buy them in many different sizes from gift bowls, 10.5cm, 13cm and 6 packs.
Always try to buy peat free compost to plant into. It's better for the environment as peat bogs are great sinks and stores for carbon as well as being a specialised habitat.