3 new lawn trends set to take over gardens in 2021
Lawns, but not as you know them
A well-manicured lawn is a hallmark of British gardens. When at its best, a lawn is a fine sight, but when it's left weathered and abandoned it can make the rest of the garden look undone. A great lawn can be a court for family tournaments, a place for pets to roam, the view when enjoying a BBQ or a heart-lifting meadow to let pollinators in. Feeling uninspired by your existing green patch or has it slipped into a state of disarray? Here are some ideas to upgrade yours.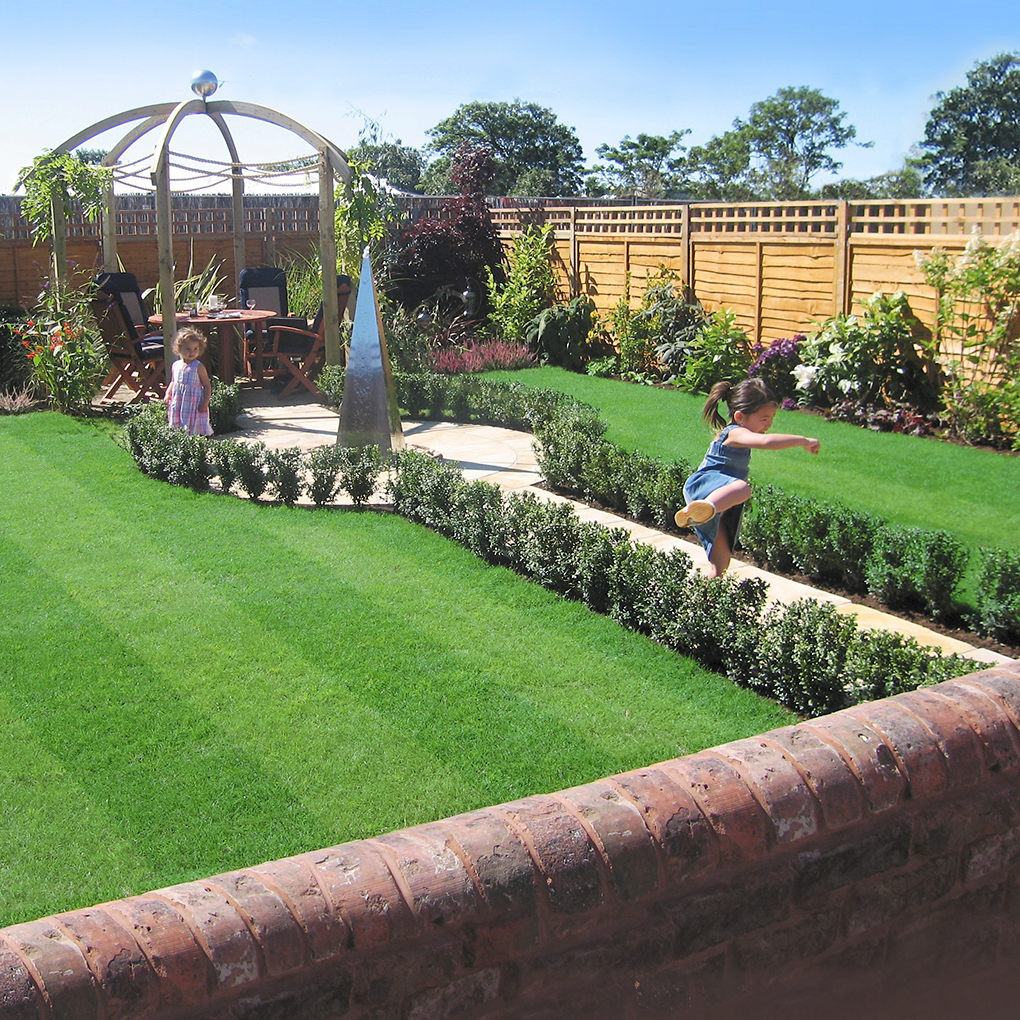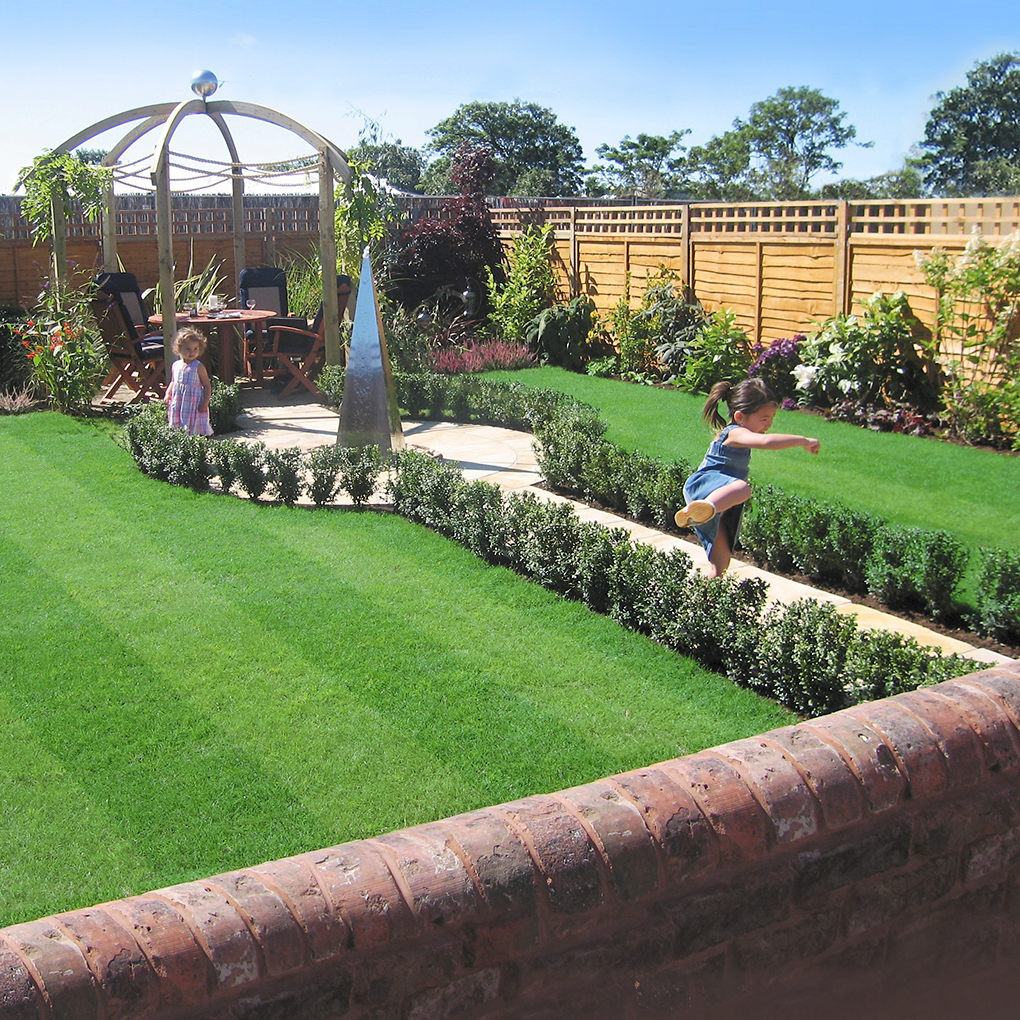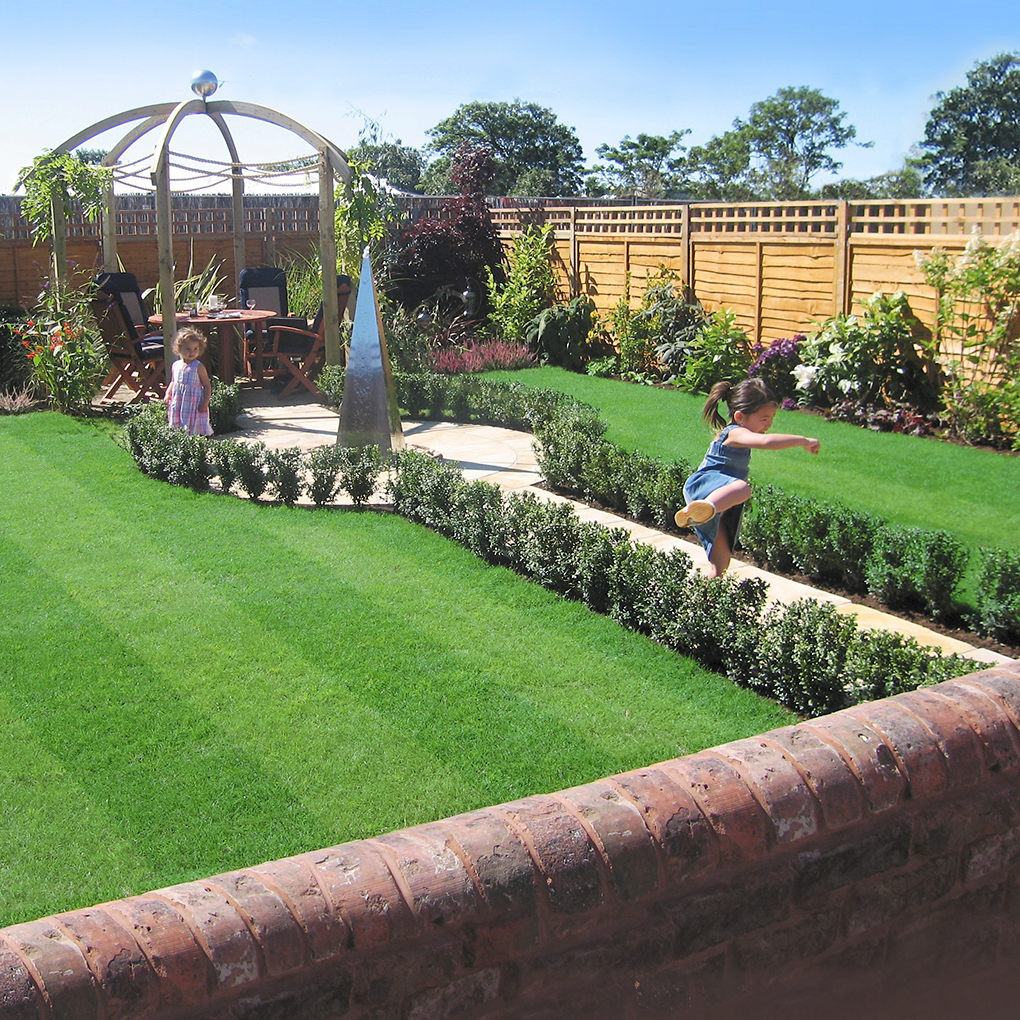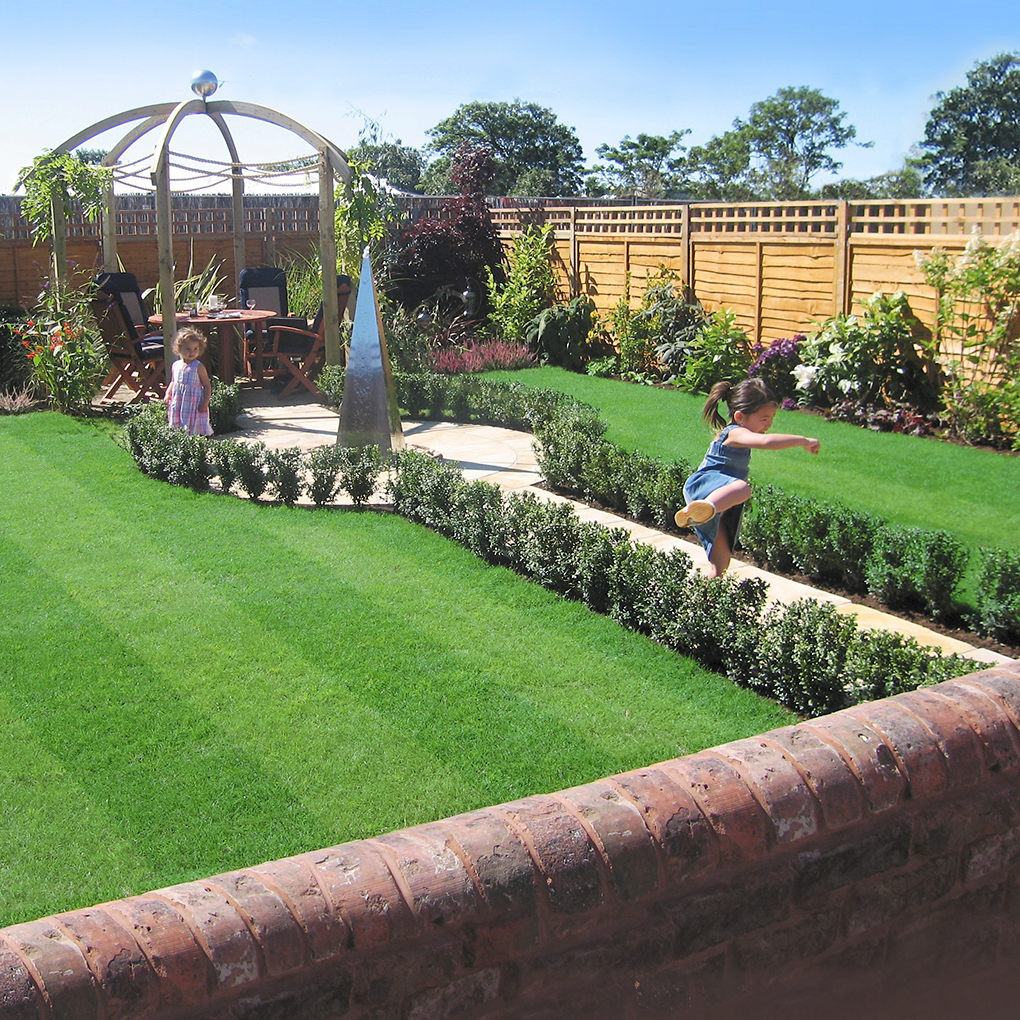 Where the wild things grow
Knee-high knapweeds, ox-eye daisies, buttercups among swaying grasses. Wildflower meadows are vibrant habitats that reawaken the childlike sense of wonderment in each of us. It's no wonder these flower shows have captured the hearts of poets, painters and children for years. And with so many traditional British wildflower meadows under threat, creating your own petalled paradise is one way to keep this nostalgia alive right in your backyard.
You can lay wildflower turf, add wildflower seeds to your lawn or sow seeds into bare earth. For an instant effect, choose wildflower turf which is guaranteed for a year. It's available online in rolls of 20, or in store as individual rolls if you want a small untamed patch.
If you're looking to add to your existing lawn, plant flower seedlings amid the grass, rather than sowing seeds straight into the ground.
Starting from scratch? Spray a non-residual weed killer onto bare soil before sowing, as weeds will compete for light, space and food. Wildflower seed mixes are a beautiful concoction of grass seed and the types of flowers found in meadow – think Foxglove, Corn Marigold and Flanders Poppy. Some flowers will be slower to establish than others, so allow a full 12 months for all the seeds to germinate.
Only choose wildflowers that are native to this country and make sure they're suitable for your garden. For example, if your outdoors is prone to waterlogging, flowers that grow on dry grasslands in the wild will not thrive.
These meadows peppered with flowers attract insects and support wildlife that wouldn't thrive in urban areas. These heart-lifting spaces brim with life, colour and noise and can be left to grow rogue. The wilder the better, we say.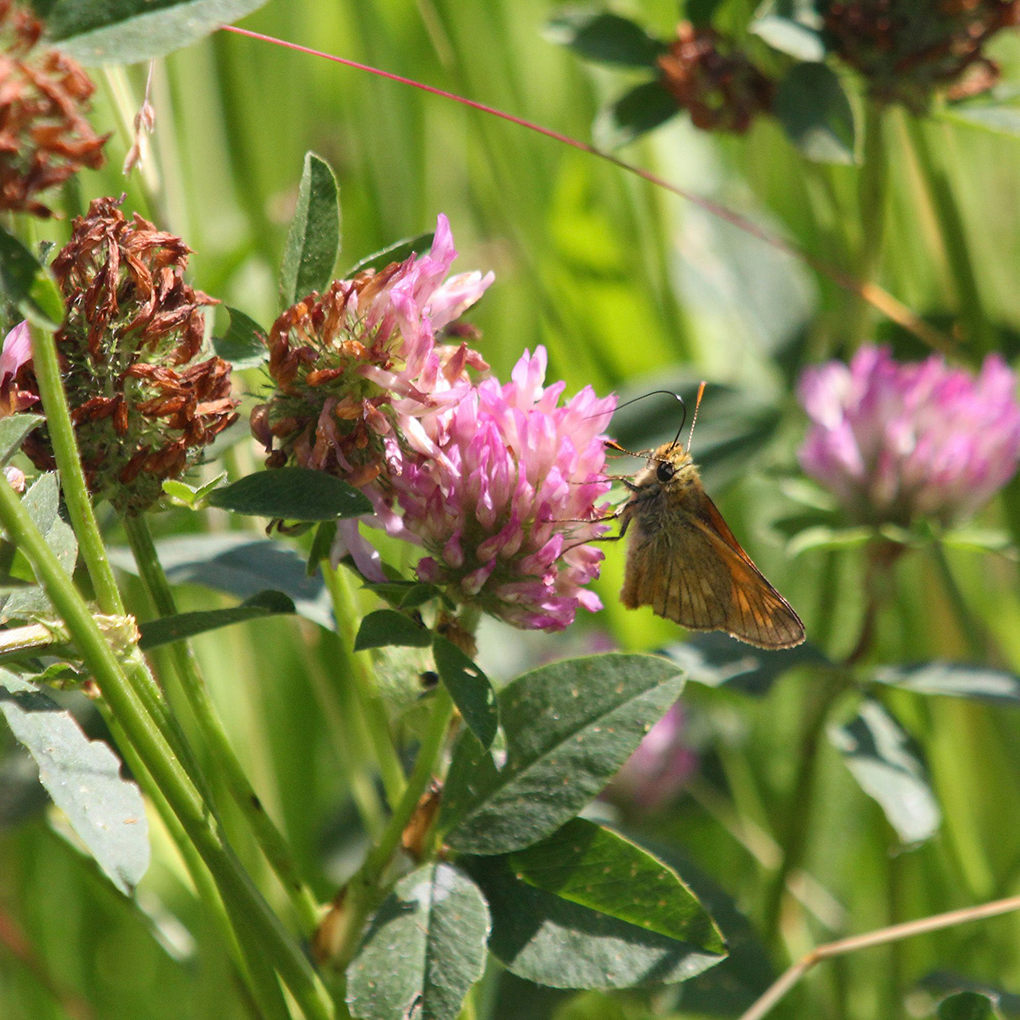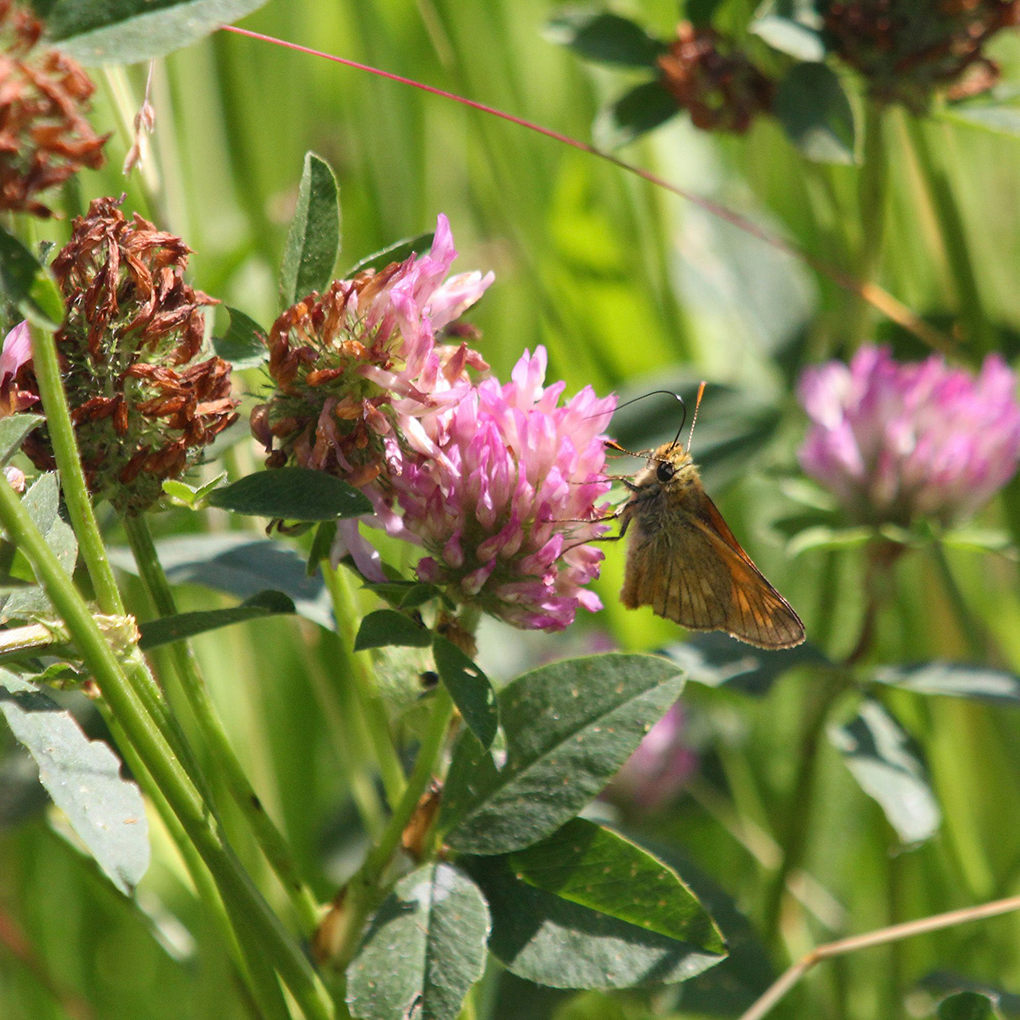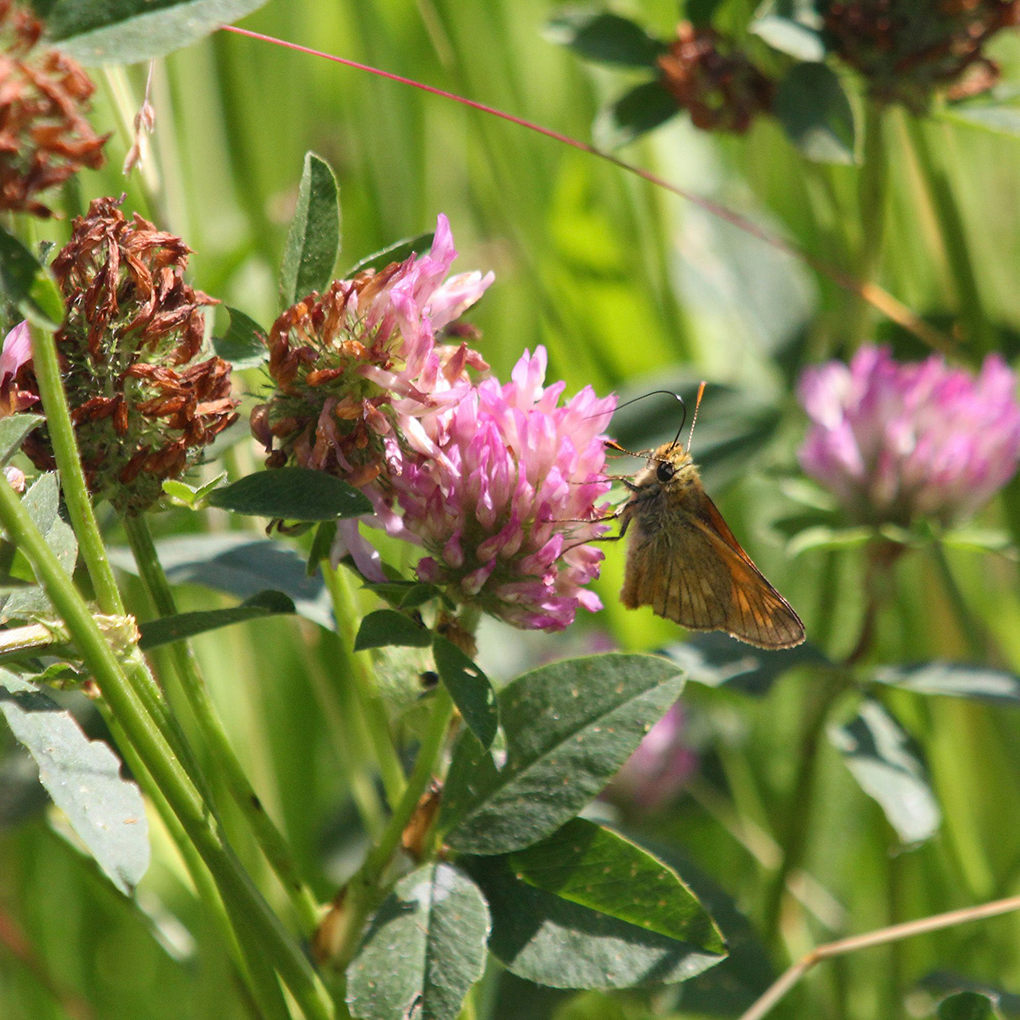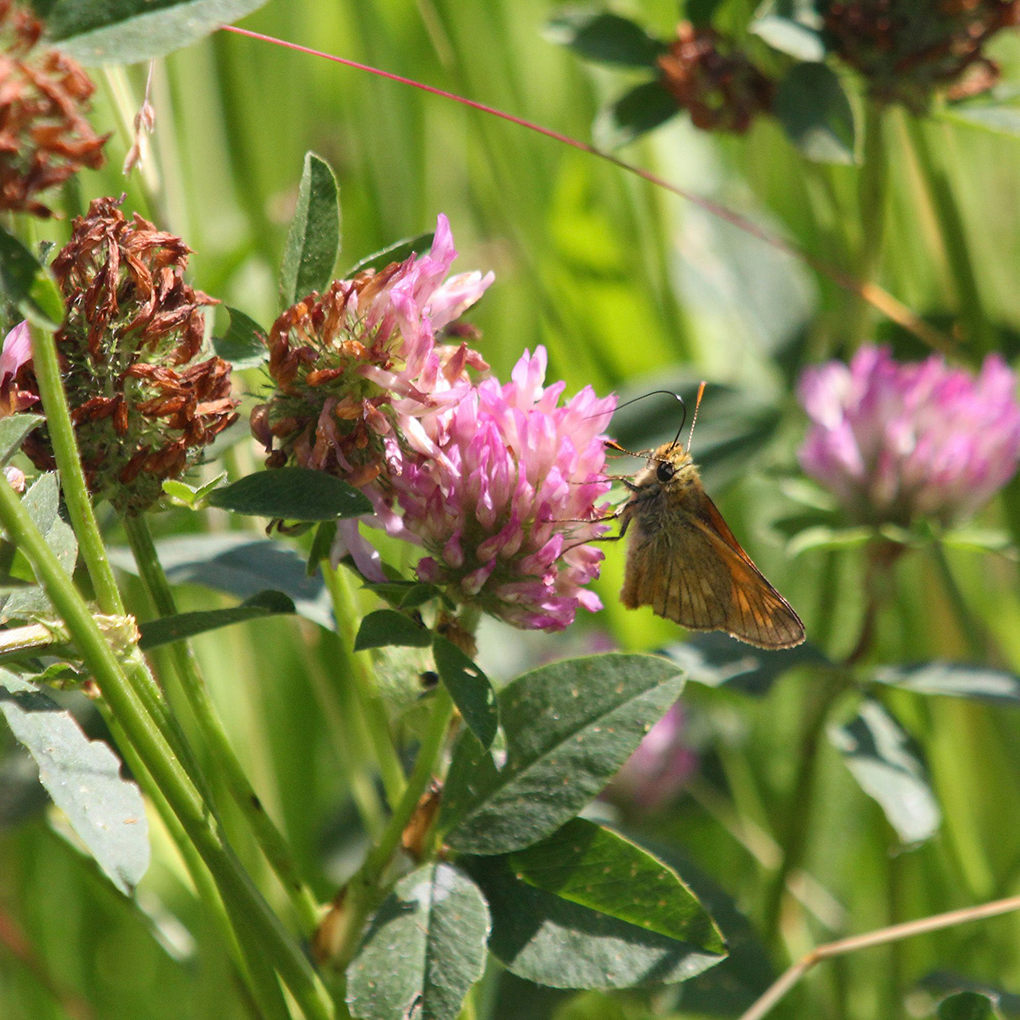 Surrender the lawnmower
Watering? No need. Upkeep? Minimal. Lawnmower? Give it to a friend. Artificial grass is a welcome goodbye to maintaining a healthy lawn and a warm hello to stress-free outdoor living. It looks and feels like the real thing yet isn't defeated by the British weather. Garden football matches will never be 'called off' due to a waterlogged pitch. There'll be no more fearing the soggy aftermath of kids splashing energetically in the pool. On a side note, dogs will no longer have a digging playground.
Never-ending lawns aside, artificial grass is perfect for awkward corners that never see sunlight and smaller outside spaces. Balconies can become gardens in the sky with a few green rolls. Add artificial grass to a roof terrace and you have a comfortable sunbathing spot.
Artificial grass comes in different tones, piles and colours, so you can find a style that suits your outdoors and budget. Like carpet, artificial grass is made from extremely hard-wearing yarns – the greater the number, the denser and thicker the grass. Low-density grass is a budget-friendly option, suitable for areas with little foot traffic. Thick, dense grass is ideal for larger family gardens – and its luxe feeling will make you want to kick off the flip-flops.
The pile of the grass refers to the height of the blades. The Boronia range has a neat 6mm pile, but doesn't look as authentic as longer pile types. Up the comfort levels with grass from the Dennis, Linden, Maple and Olive ranges.
For small gardens and balconies, we have ranges online available in 4m long rolls, in 1m or 2m widths. For anything larger (25m long rolls up to 4m wide), these are available in store and can be cut to size.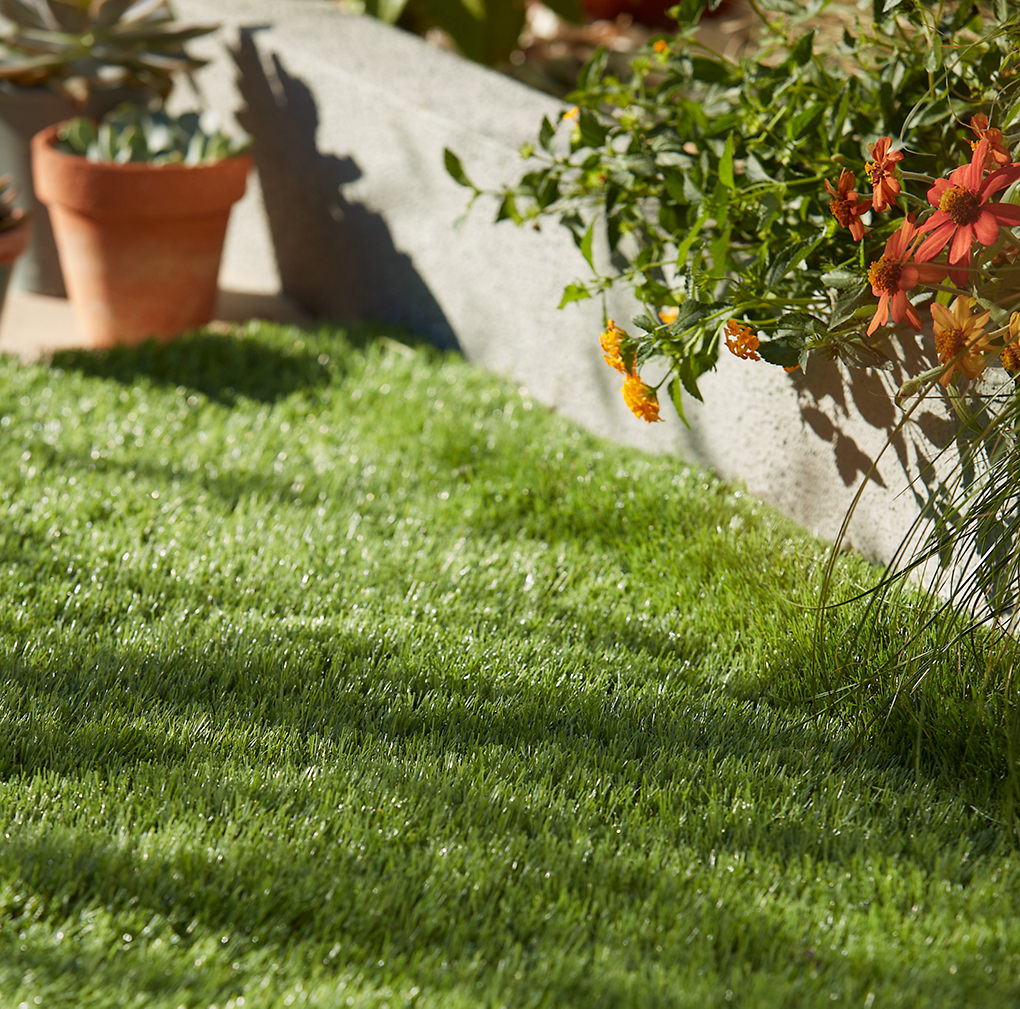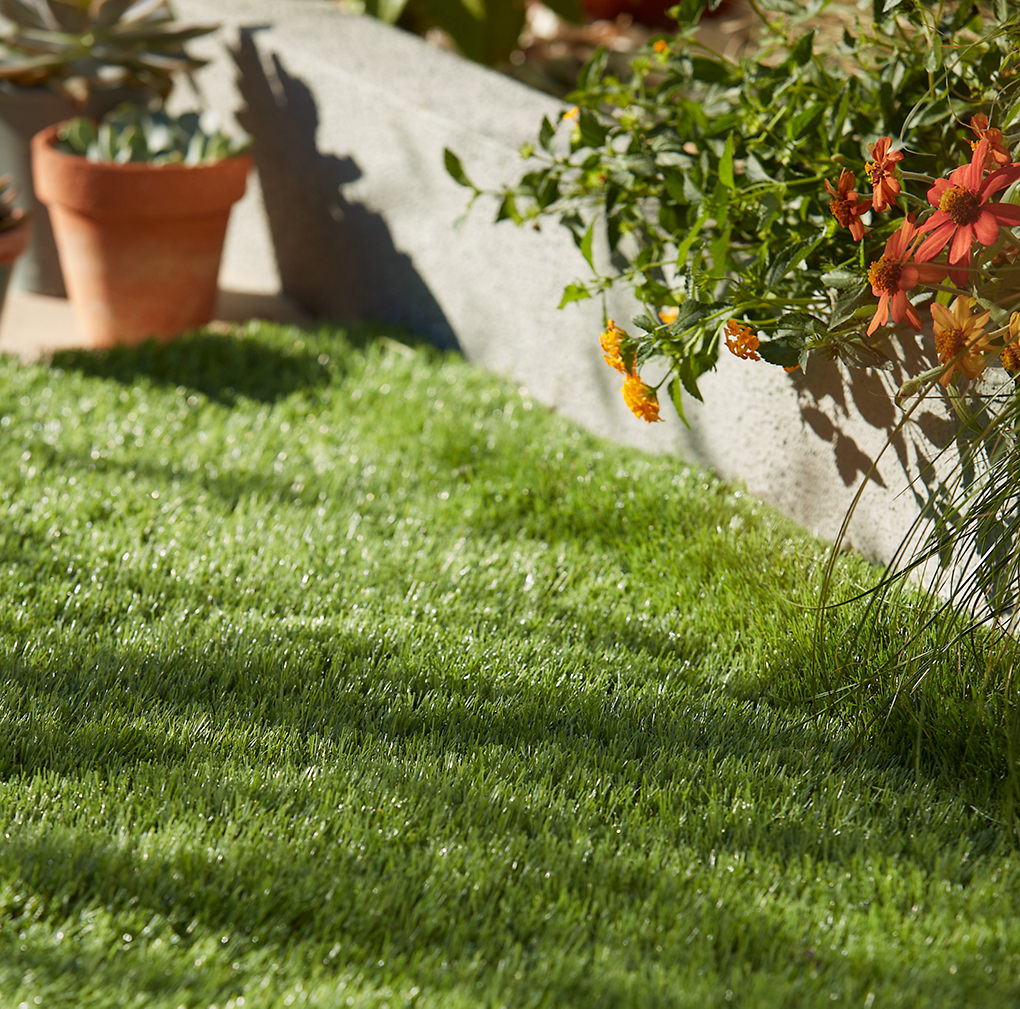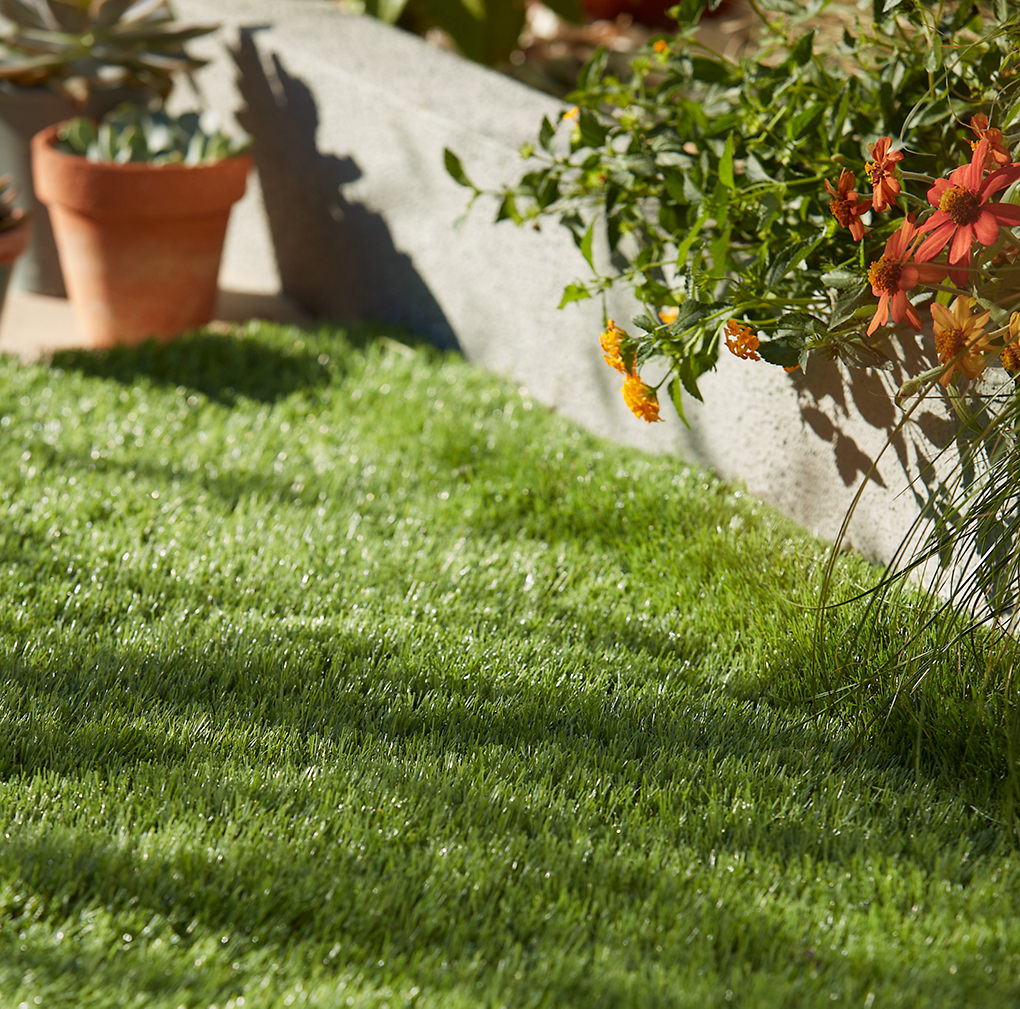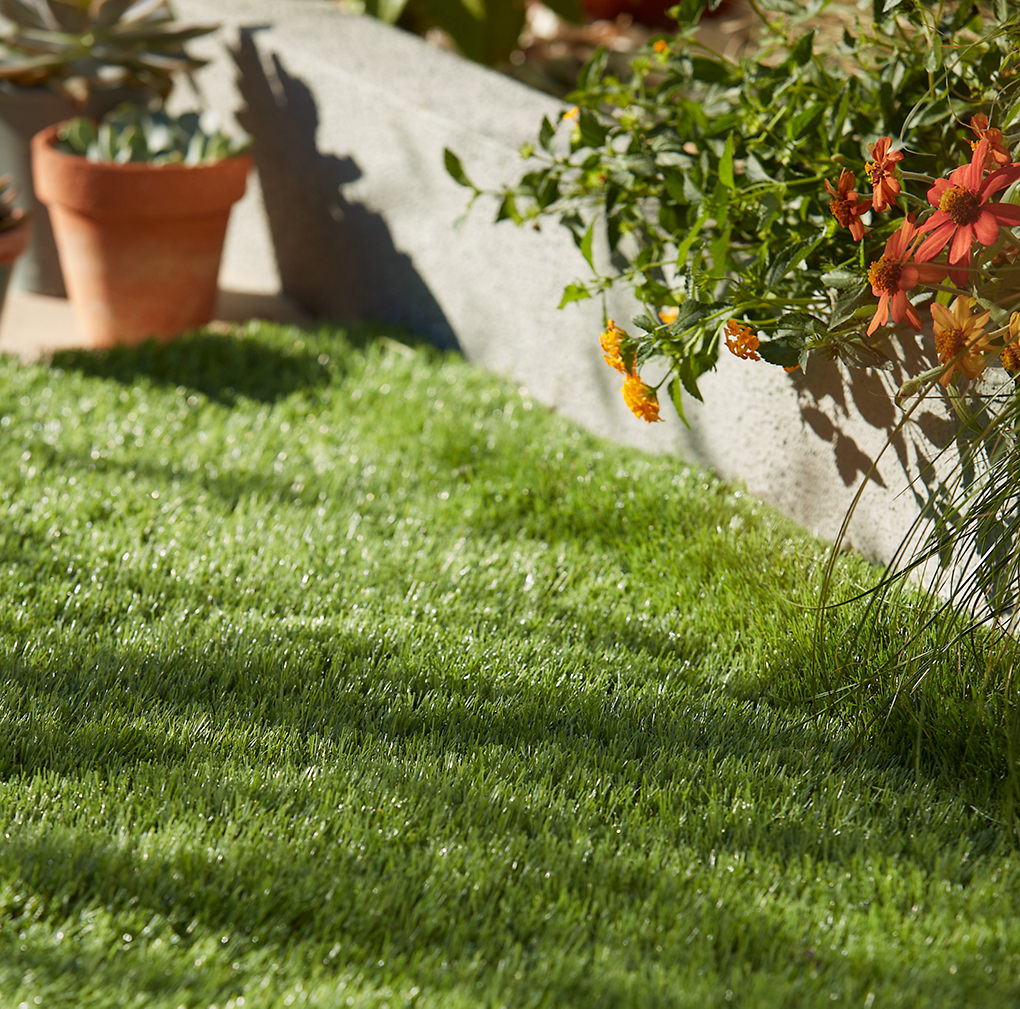 Keep in shape
An optional extra but a smart accessory nonetheless, edging is the finishing touch to any lawn. It can zone areas in your garden, add character and stop grass from creeping into flower beds and paths. Plus, framing your lawn this way takes the stress out of maintaining a neat edge.
Traditional paving edging is a simple solution for defining your lawn and comes in different colours and styles. Most can be laid vertically as well as horizontally, so can be used to add a little height to deter paws or keep shingle confined.
Mimic the enchanting trails found in woodlands by using log edging to outline your lawn, beds or any paths. They're pressure-treated to prevent rotting, so will last a long time.
For countryside gardens or spaces influenced by cottage charm, picket fences are a dainty alternative. They're also great for protecting prized flower beds or veg patches.