GoodHome outdoor paint buying guide
Give your home kerb appeal
Your home is the most valuable asset you are likely to own so it's important to keep it protected. Grounded in quality, all our masonry paints are specially designed to protect your home, providing a durable, matt finish on smooth or rough external walls to cope with all types of weather. With our masonry paint you can be confident that your home is protected and looks fresher for longer in one of our popular colours.
---
We will talk you through our different types of masonry paint, as well as the tools you'll need, and how to prepare and paint the exterior of your home.
Masonry paint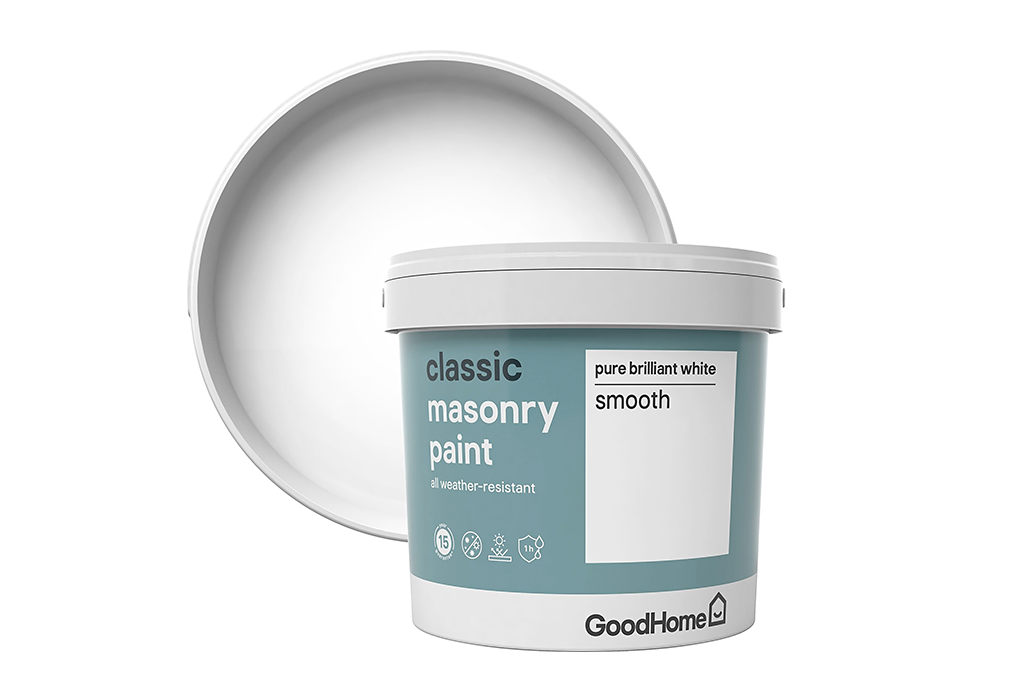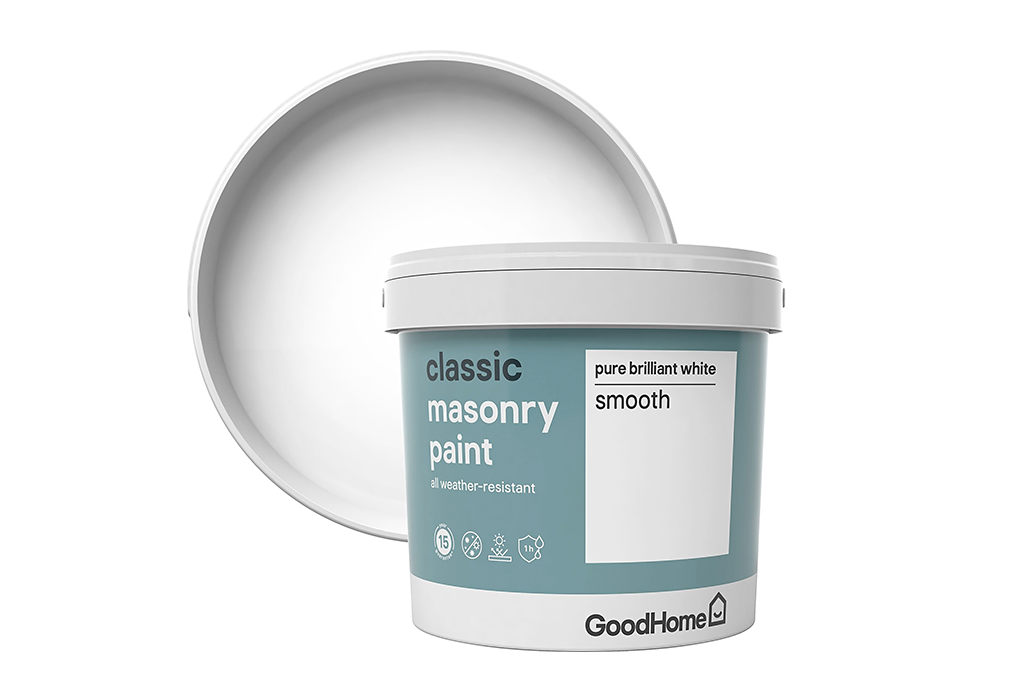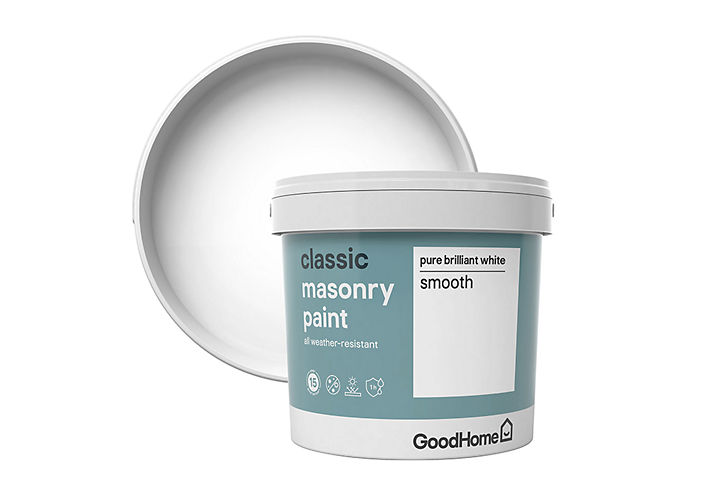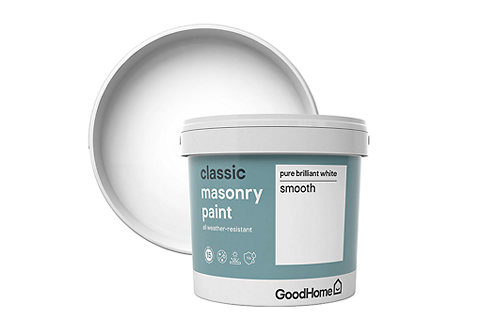 Classic masonry paint
With weather resistance, long lasting colour and a guarantee for peace of mind, our masonry paint will protect your house for longer.
Weather and water resistant
Water based
Mould and algae resistant
Sizes: Tester, 5L and 10L
15 year guarantee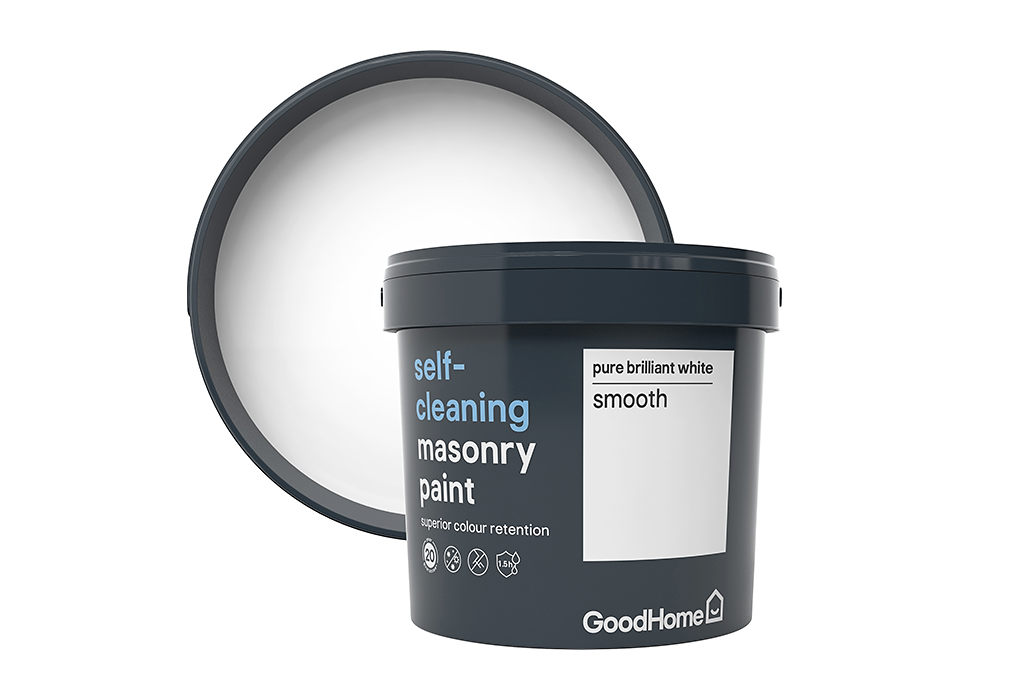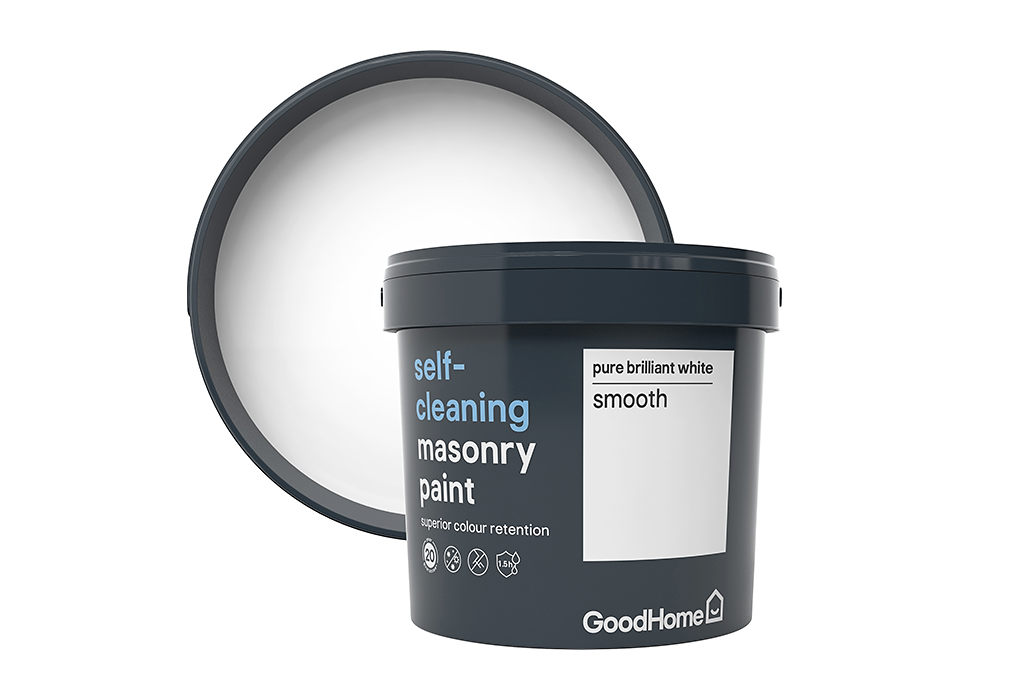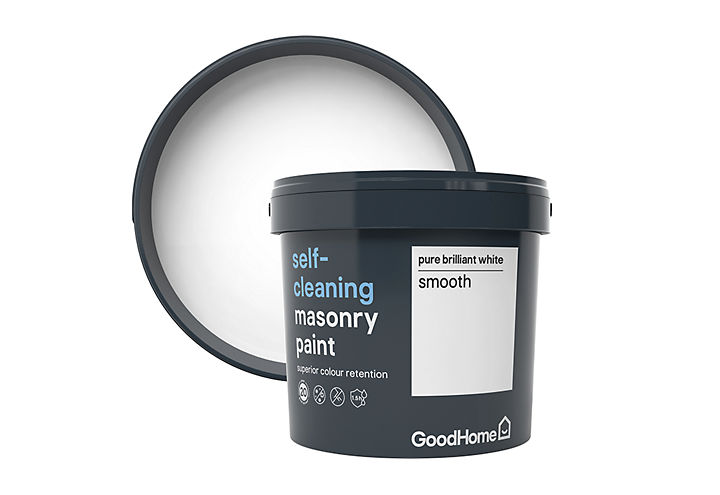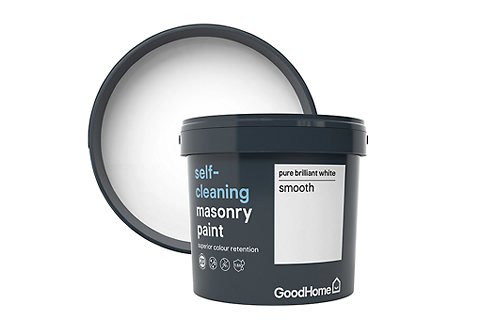 Self-cleaning masonry paint
Our self-cleaning formulation means dirt will find it hard to stick to your exterior walls so it'll wash away easily with the rain.
Dirt resistance
Protection from extreme weather
Long lasting colour retention
Mould and algae resistant
Weather and water resistant
Flexible - covers hairline cracks
Sizes: 5L and 10L
20 year guarantee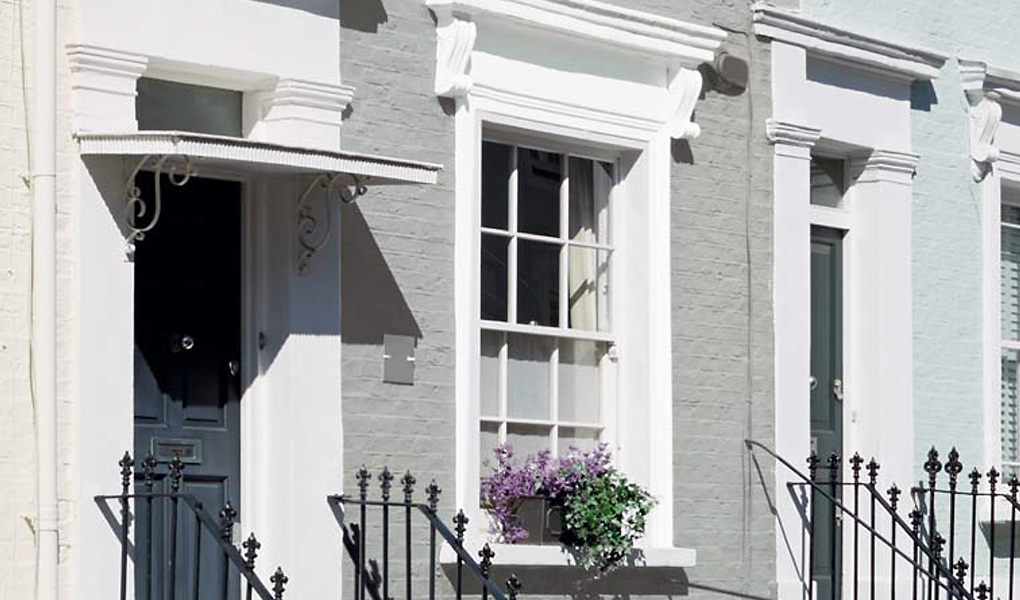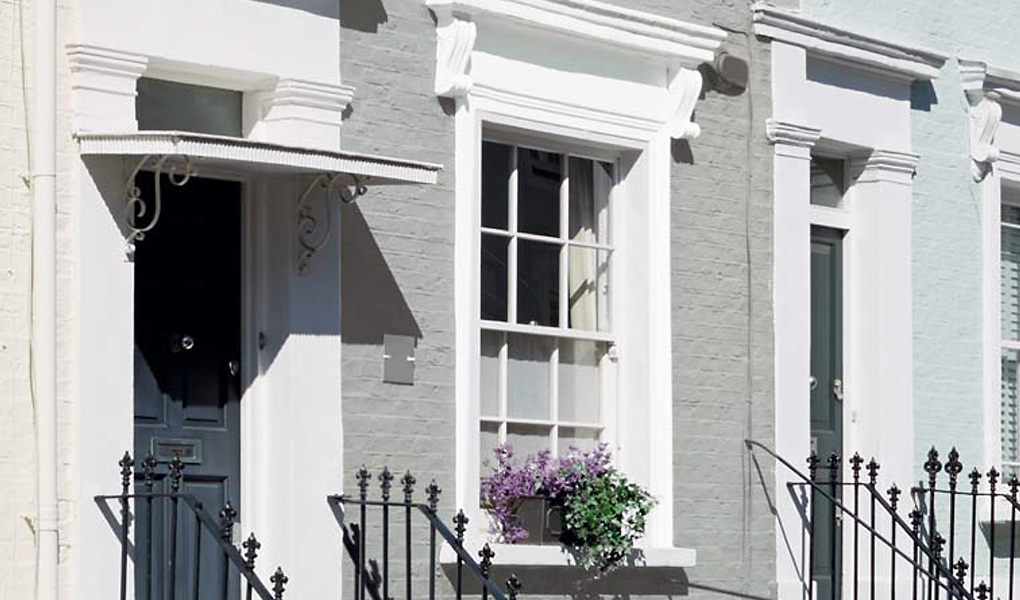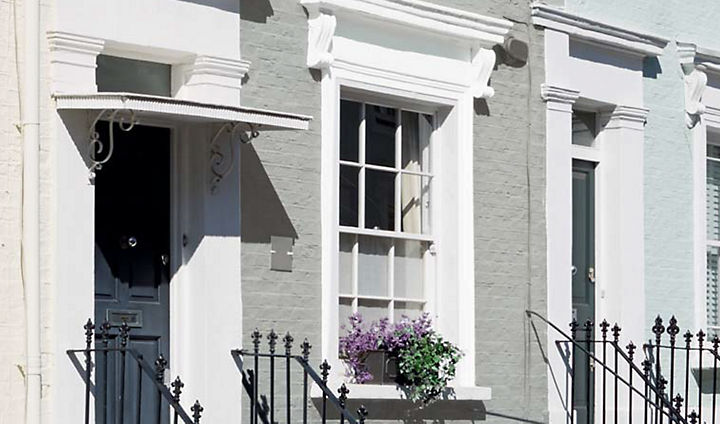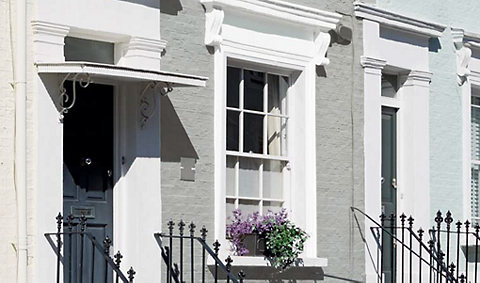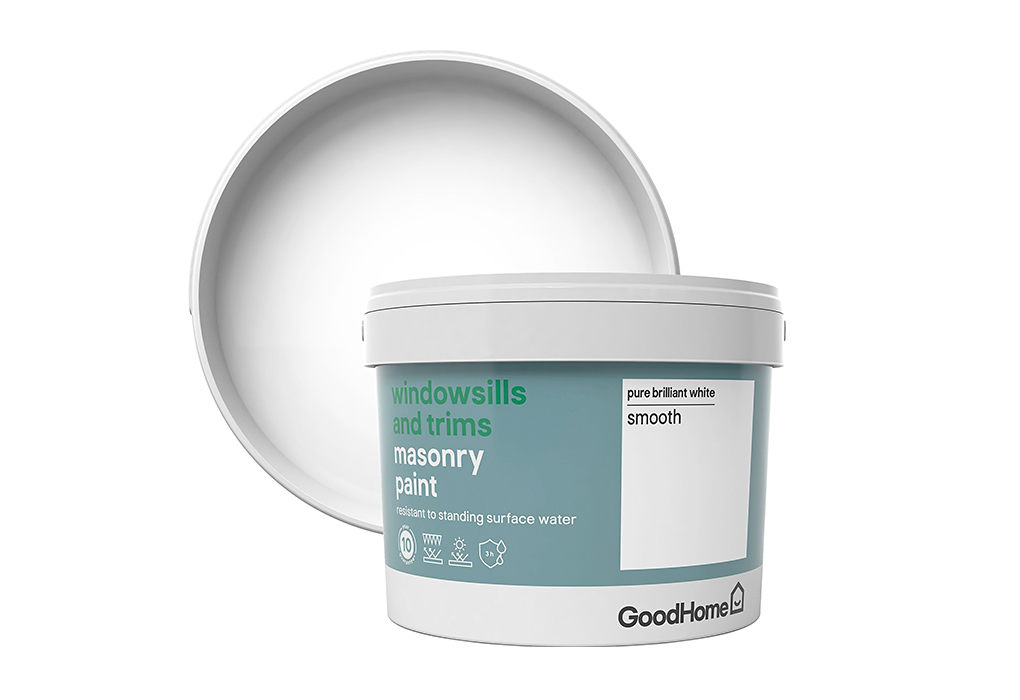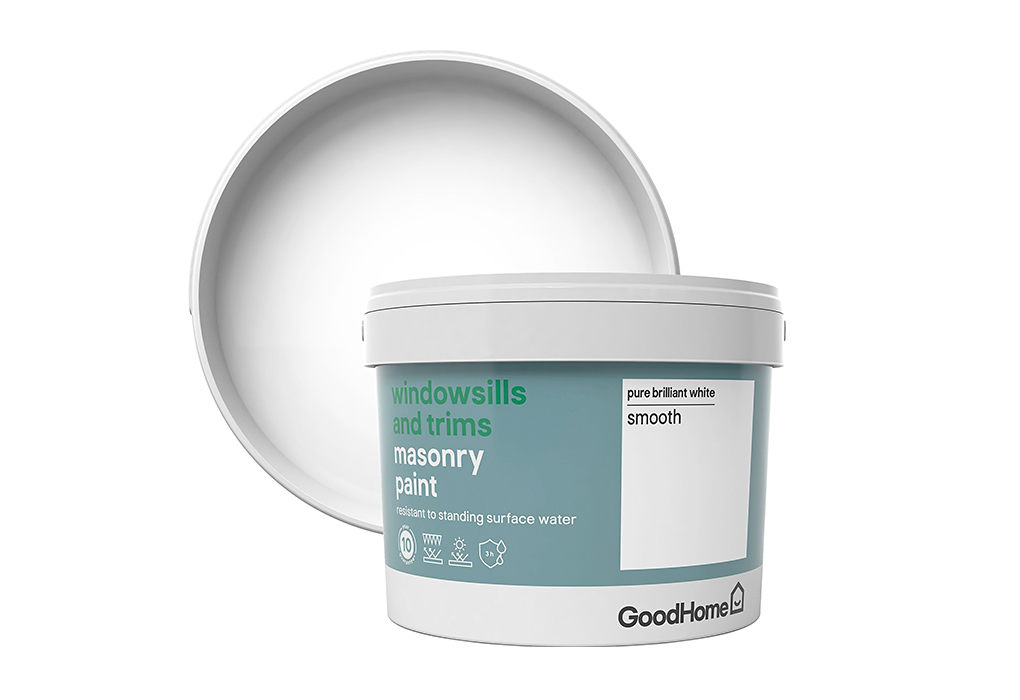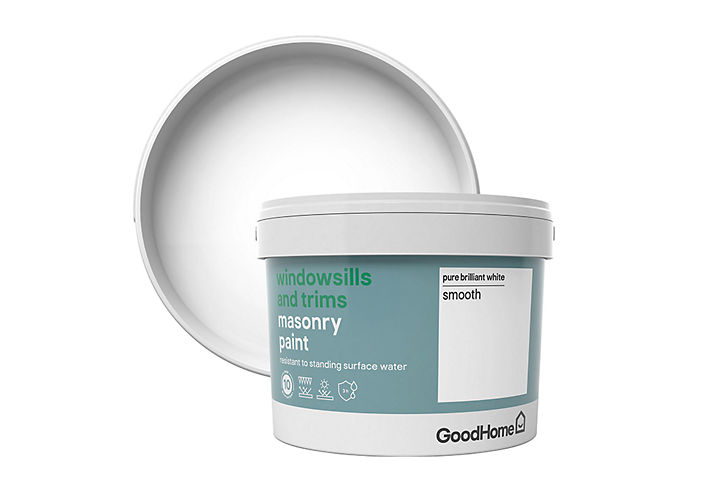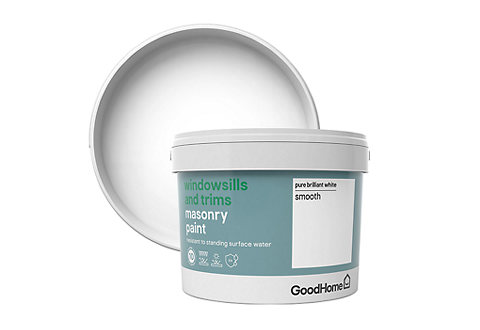 Windowsills and trims paint
With mould, algae, weather and abrasion resistance you can keep the exterior of your home protected and looking fresher for longer using our windowsill and trims paint.
Weather and water resistant
Water based
Mould and algae resistant
Abrasion resistant
Protects surfaces from standing water
Sizes: 2.5L
10 year guarantee



---
Don't forget these tools to help you complete your masonry project;
Preparation
Taking the time to prepare before you start your paint project is vital, in order to make sure you get the best finish possible. The below steps should help in making sure you end up with a finish to be proud of.




---
---