Join B&Q Club today for 10% off thousands of products! Already a member? Don't forget to enter your Club card number at checkout. Hurry, ends Monday!
5 reasons to create a haven for pondlife
Even the smallest pond can bring life to your garden
Trickling water is one of the most relaxing sounds; its soothing rhythm is the perfect soundtrack to a day spent enjoying your garden. Whilst incorporating water features in your outdoor space is the perfect way to create an area of zen, it's also a great way to create a sanctuary for lots of gorgeous and important pondlife. From colourful fish to flittering dragon flies, we'll help you find a place where nature meets nurture.
1. A watering hole for the coolest crowd around
Water is one of the building blocks of life, symbolising peace, and new beginnings. What better way to celebrate this than your own watering hole? As well as being the perfect place for a host of wildlife to make their home, a pond is a beautiful feature to add focus and a calming atmosphere to your space.
From large to small, there are no rules when it comes to ponds. Whether you want to fill it with freshwater fish, grow gorgeous floating forget-me-nots, however you set it up you'll be creating your very own little eco-system. Our how-to guide will help you plan, build and enjoy your pond.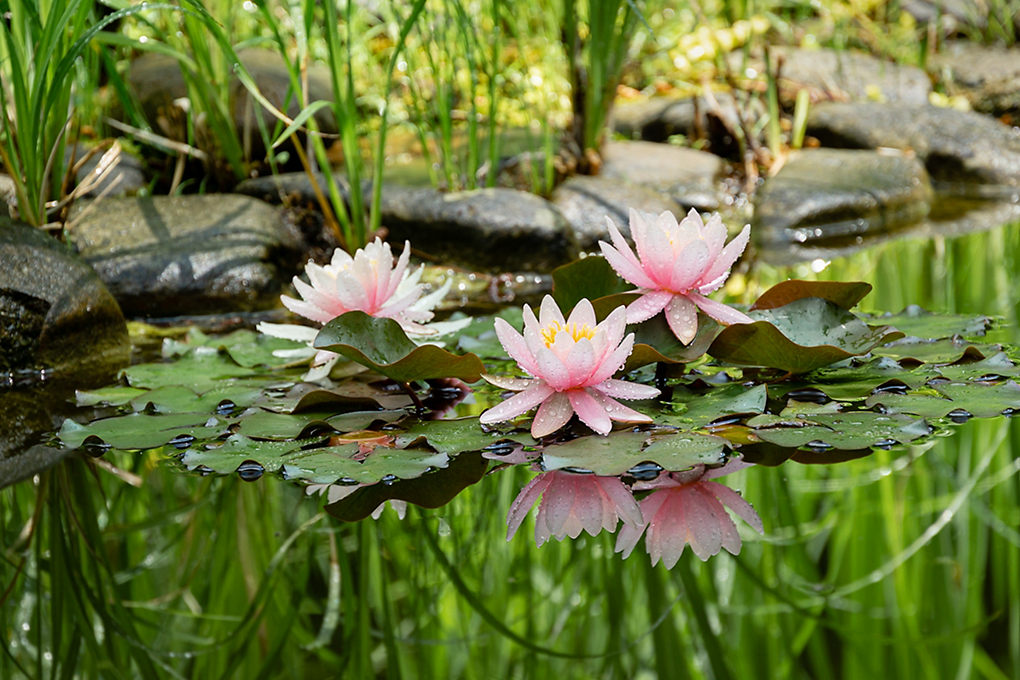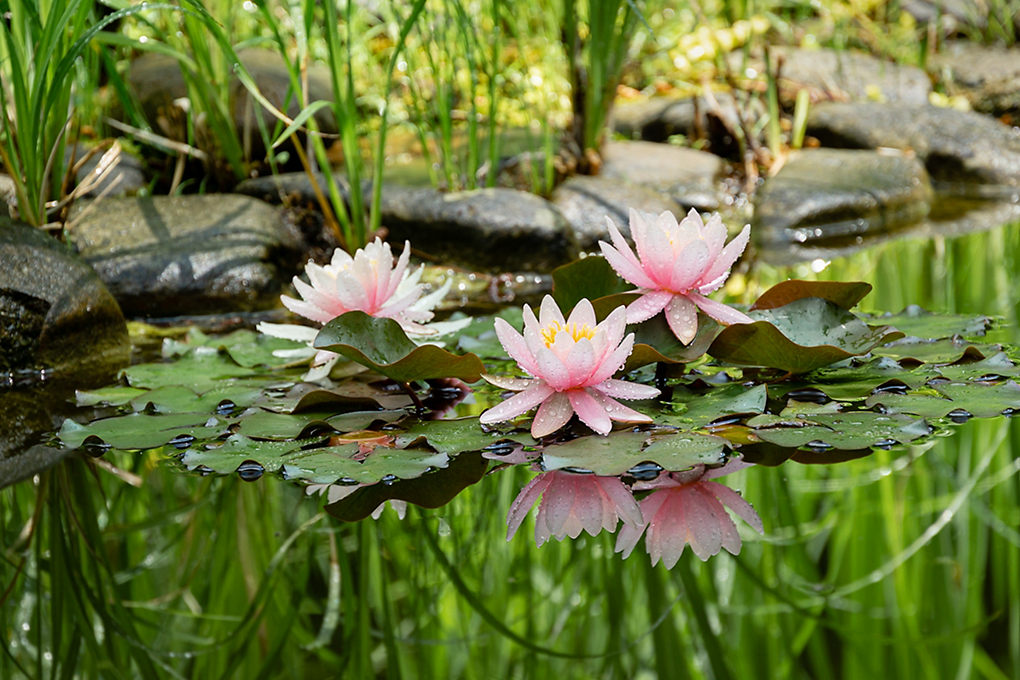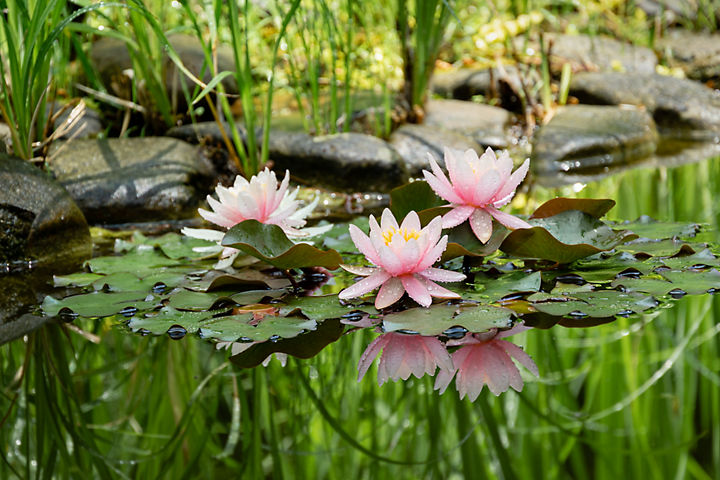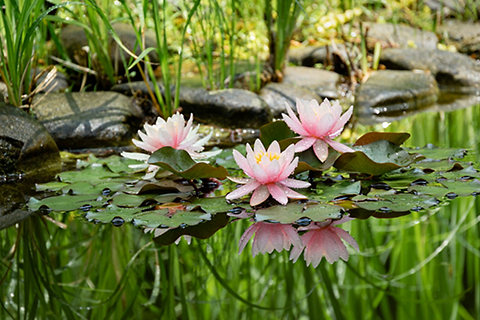 2. For pondlife, mud and swamp means 5 star luxury
A bog garden might not sound glamorous, but it's the ultimate in luxury for wildlife. There are plenty of attractive plants which will thrive in bog gardens too, so you can make yourself a beautiful place to enjoy as well as creating a little hub of nature. A bog garden can be created by adapting an existing soggy area, or from scratch; so if you already have a waterlogged area this is the perfect way to make it thrive.
Like a pond, it should attract frogs, toads and even grass snakes. Dragonflies and damselflies will perch on the taller grasses, and bees and butterflies will flit around the flowers.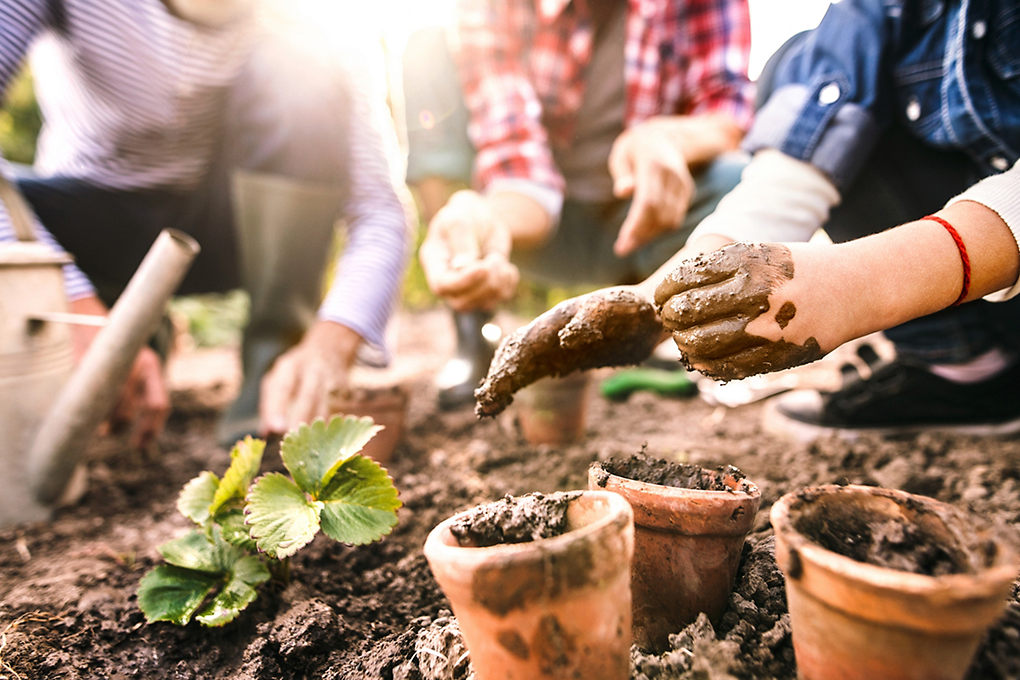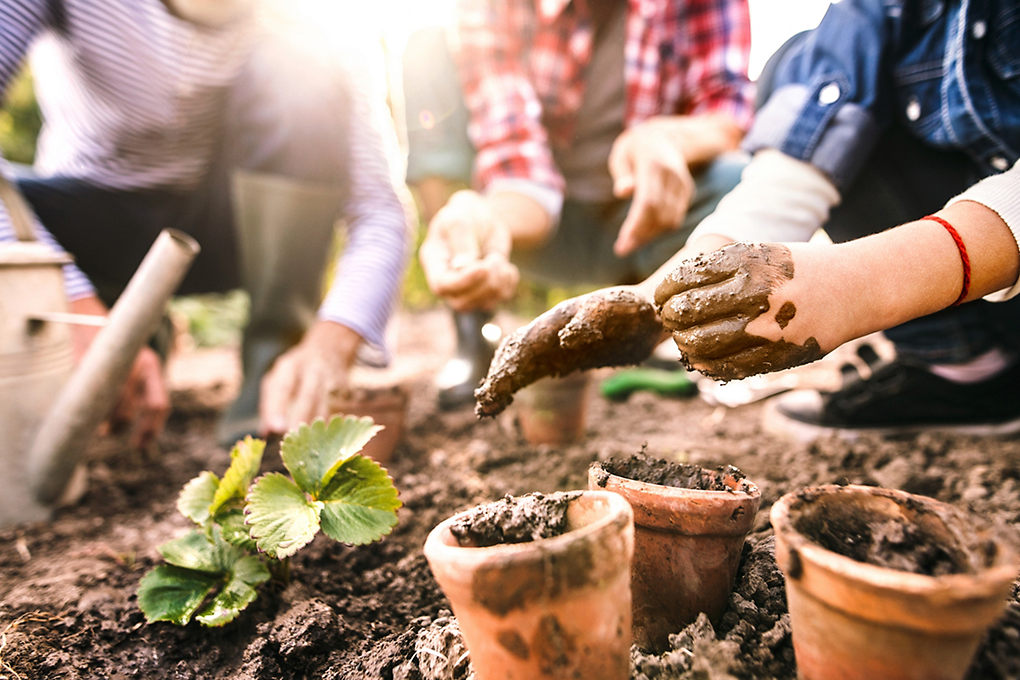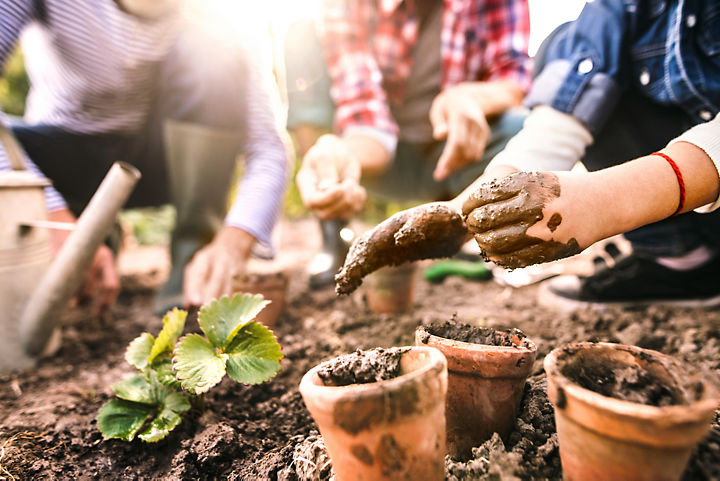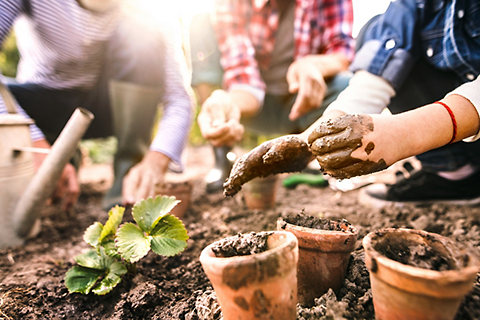 3. Abode chez toad
Though they might not be the cutest guests, they're very low maintenance, and you won't have to break out the best china if they come to tea. Open up your own amphibian hotel where frogs, newts and toads can find the perfect place to shelter throughout the winter.
Amphibians like to hibernate through the winter; give them somewhere to hide from the frost with just few simple steps. Dig a flat-bottomed hole in your garden around 35-40cm deep and fill it with some rubble and logs, making sure that the rocks are stable enough that they won't collapse. Try not to pack it down, you are aiming to create a little underground maze with lots of corridors for creatures to squeeze through.
4. Moving water for you and your wildlife friends
You might think of grand flowing fountains when we say water feature, but there are loads more flexible and subtle ways to create one. Adding a source of water to your garden, especially if it is flowing, is an important way to support wildlife, as well as creating a peaceful place to spend time.
We have a range of water features to suit all spaces, from contemporary to classic in a range of sizes. Along with a spot for birds, squirrels and other creatures to gather, you'll have the perfect place to meditate.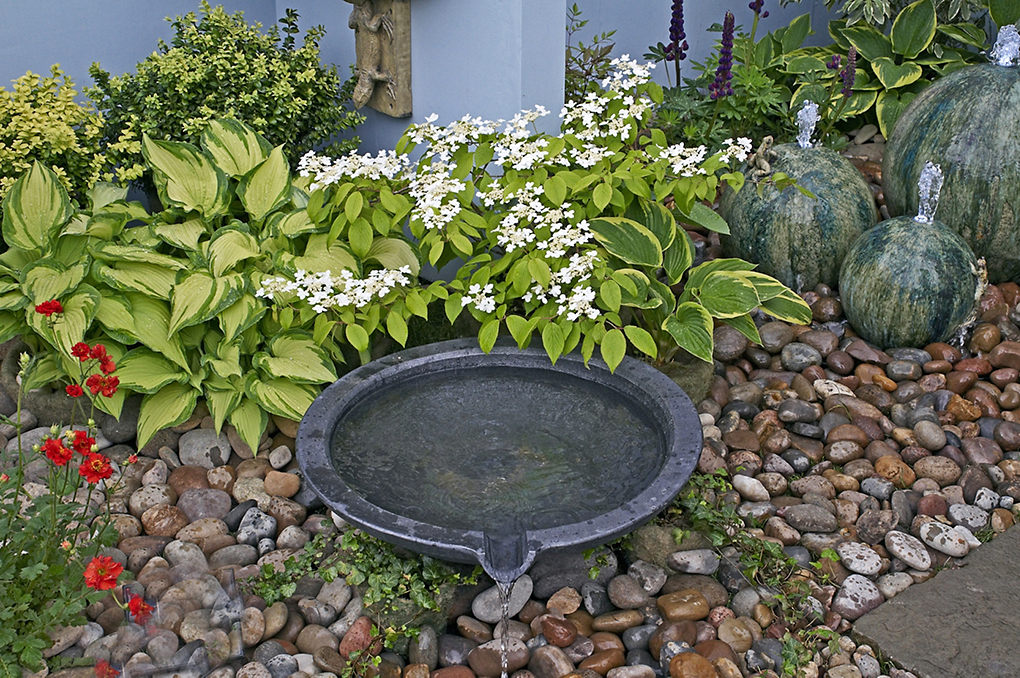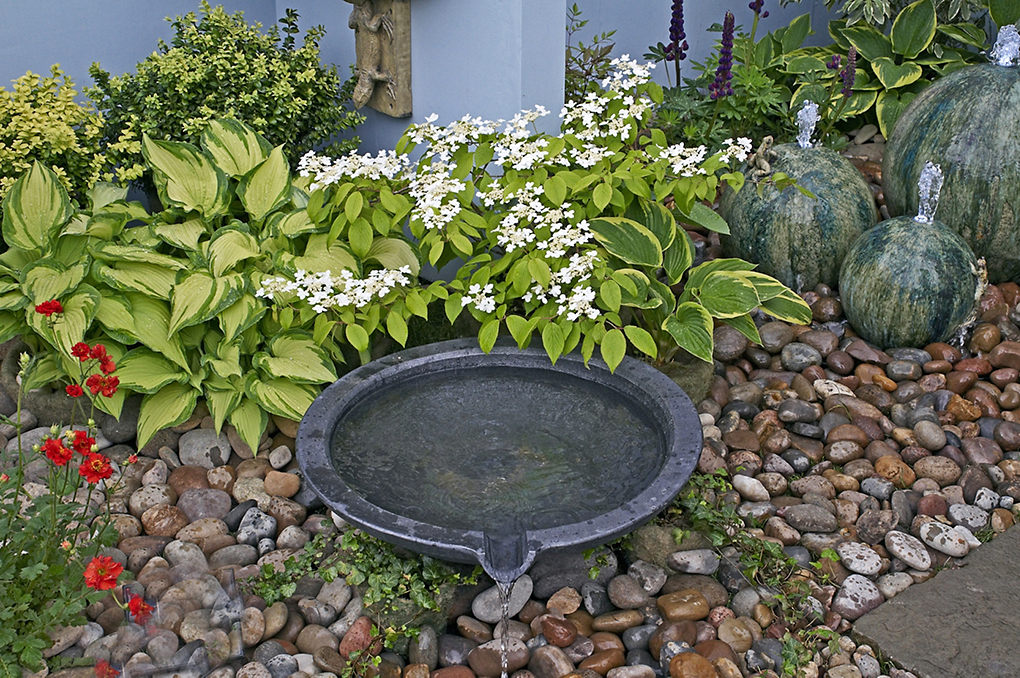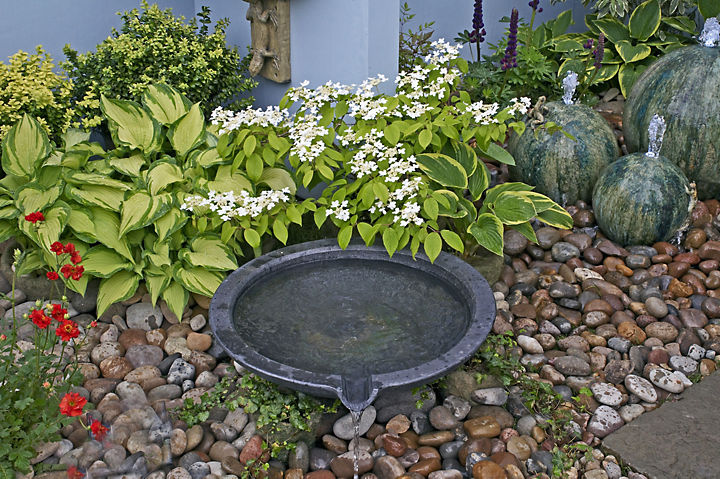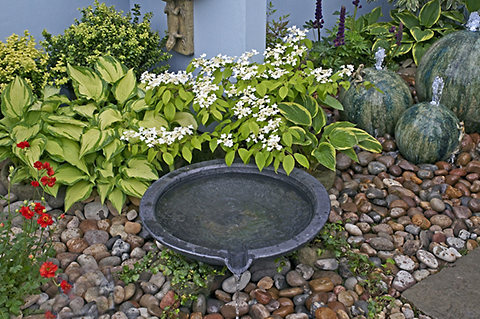 5. A pond in a pot
Even the smallest pond can bring life to your garden. Whether it's a washing up bowl, a plant pot, or an upcycled old basin, you can make your own mini pond that can have a big impact. Choose some striking aquatic plants like Starwort and Flowering rush, along with a layer of gravel, and collect some rainwater to fill it up with.
As well as some amphibian visitors, you'll also be providing a pit stop for birds and hedgehogs who need easy to find sources of water.