5 ways to make your home feel cosy this winter
Interior inspiration for hibernation season
Love it or hate it, winter is on the way. While it's damp and cold outside, adding some cosy touches to your interior means your mood doesn't have to match the weather.
1. Heat up with colour
When you can't see the sun in the sky, splash some warmth around your home with a touch of colour. From rich reds to deep oranges and soothing caramel, you can give your space a cosy makeover with a hot new colour scheme.
Adding a feature wall can give your room a whole new vibe, and with our help you can paint a wall in just one day. Our range of GoodHome walls & ceilings paint even has a special feature wall collection for a real stand out look. Choose the perfect paint with our interior paint buying guide.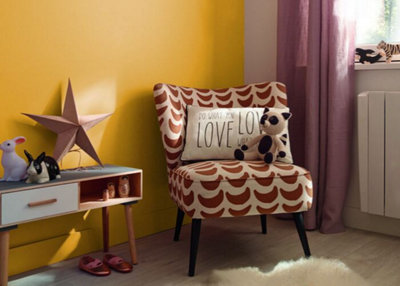 2. Upgrade your duvet
Wrapping yourself in a duvet and snuggling up in bed is always more satisfying when it's cold outside. Choosing the perfect duvet for those chilly winter nights is a great way to give your bed some luxury.
For extra cosy evenings we recommend choosing between a 10 and 13.5 tog duvet. The tog rating measures how warm it will keep you, 1 being the lowest and 15 being the highest. Take a look at our duvet buying guide for our top tips.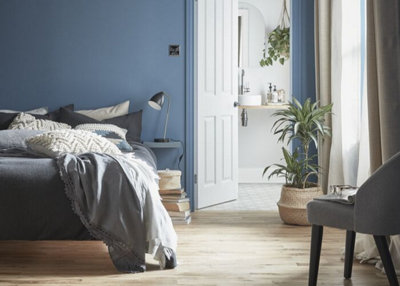 3. Stock up on soft furnishings
Dive into a mountain of soft cushions, cuddle up under faux-fur throws, bury your toes in a cosy rug. Soft furnishings add an extra touch of winter-time luxury to any room, and with the family spending more time indoors during colder weather, you'll need plenty of places to curl up with a cuppa.
Our range of interior accessories are perfect for every style, and they're easy to swap when you fancy a change too. Some of our favourites include the Colours sheepskin rug, the Lulu fleece throw, and the Nacre faux fur cushion.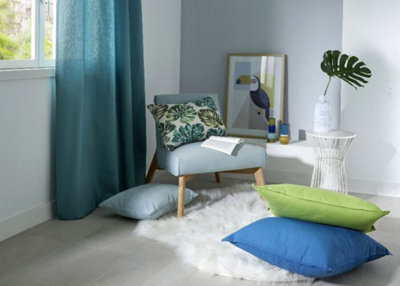 4. Bring life into your living space
Introducing some gorgeous greenery into your home can have a heap of benefits, as well as brightening up a living space. Houseplants can improve the air quality, which is has a positive impact on your sleep, productivity and overall wellbeing.*
Using large houseplants in the winter such as Yuccas and Umbrella trees make a real statement in a room, making you feel sheltered and cosy without cluttering the space. Our houseplant buying guide will give you all the advice you need.
*Source: RHS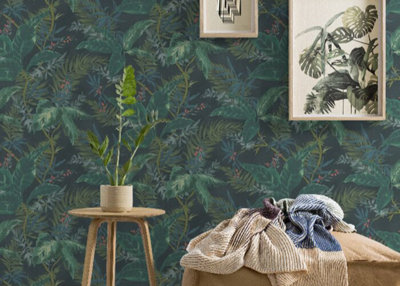 5. Light up your life
When the dark winter days are getting you down, a little lighting can go a long way. Combat the gloom with extra lamps in corners and on tables and shelves. Use warm coloured light bulbs for a cosy golden glow and try out some of our beautiful decorative bulbs to add a new focal point in your room.
Dimmable lights are a great way to create a cosy atmosphere, and if you want something high tech that'll last all year round, try Phillips Hue smart lighting system. Hue lighting is controllable from your smart phone, and there's a lighting style for every mood, from energising to relaxing.
Our Smart lighting ideas guide is full of inspiration, and our light bulb buying guide is great if need help to choose the best one.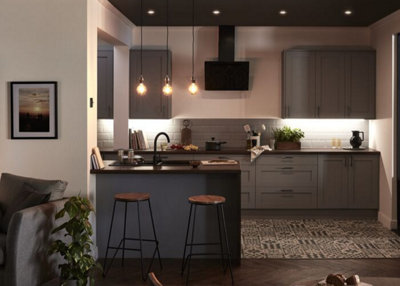 Articles