7 steps to planning a new kitchen
Follow our tips for achieving your dream kitchen
The kitchen is the heart of the home. So, it's important to ensure that the room is functional and practical, however it's aesthetic is just as crucial. Family moments will take place and special memories will be made in this room. You want those moments to happen in a space that you find inspiring and attractive.
Whether you've outgrown your current space or the layout just doesn't work for you, updating your kitchen could make life that little bit easier.
We know starting a kitchen project can be daunting. But don't fret, we're here to give you the confidence you need to plan the kitchen of your dreams. With our list of considerations, planning a makeover of this size won't take as long, or cost as much, as you might think.
You're at the beginning of your journey and we're here to help every step of the way. In this article we'll take you through some key thoughts to help you create your perfect kitchen. Grab yourself a cup of coffee, a pad and pen and start jotting down your thoughts.
Kitchen refresh or refit?
The role of your kitchen
Kitchen priorities
Work that space!
What will it cost?
What does your dream kitchen look like?
Talking to us about your unique 3D kitchen plan
With these steps complete, you'll have a better sense of what you need, and want, from a new kitchen.
Let's get planning…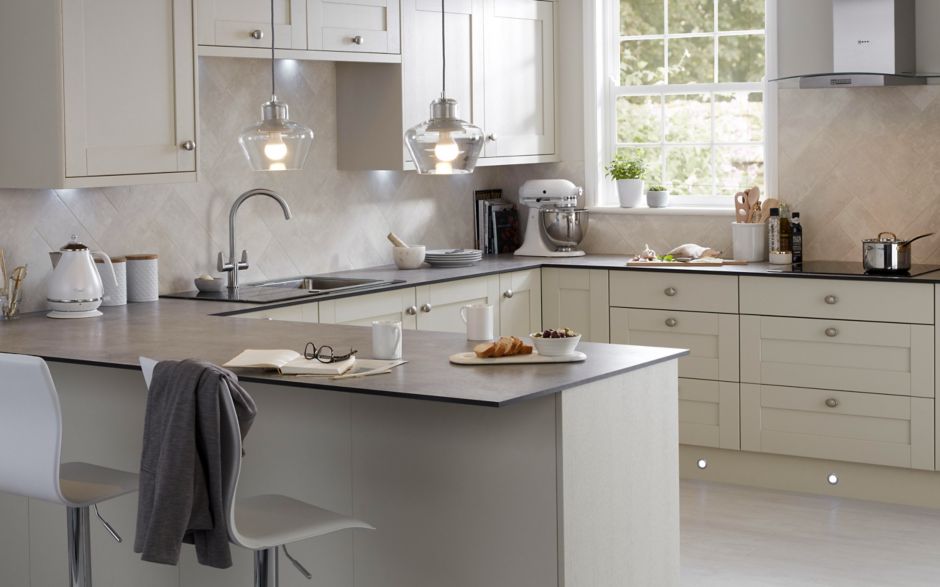 Kitchen planning
NB: Our Homefit service will no longer be available from 9 July 2018. Any existing orders will be honoured until 14 December 2018.
With your preferred style of kitchen chosen, it's all about making that dream become a reality.
Articles