Bathroom ideas - on-trend styles to inspire
Bathroom design ideas to suit your style
Are you looking to give your bathroom a makeover? We're here to give you inspiration with our favourite design ideas, to help you choose the perfect stylish and practical bathroom. Whether it's a small en-suite or a spacious family bathroom, our styles suit all room types and sizes. Choose between the following three styles:
Luxury bathroom ideas
Contemporary bathroom ideas
Traditional bathroom ideas
Read on to discover our suggestions and select the style to find out how to make it happen in your own home.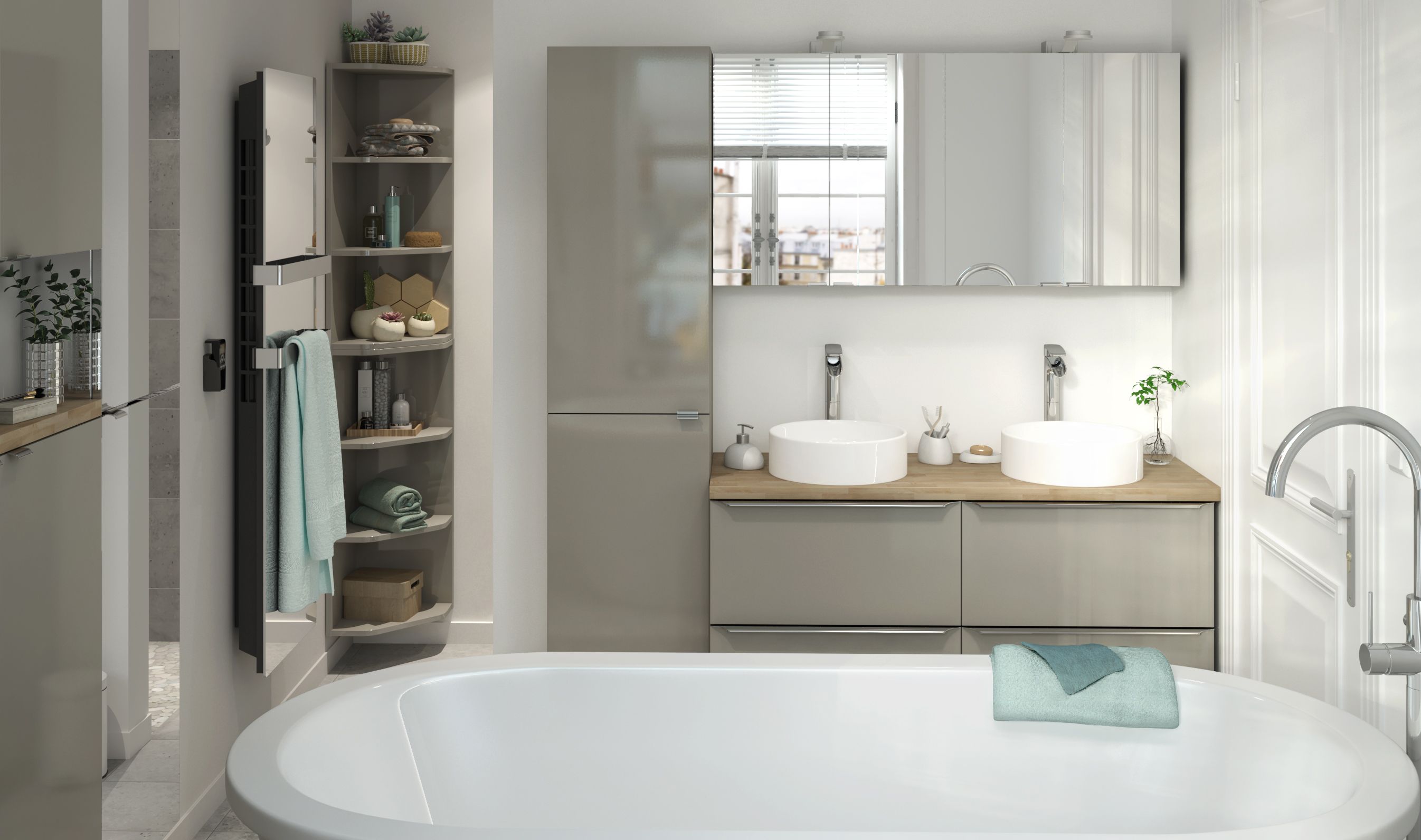 Our three favourite bathroom looks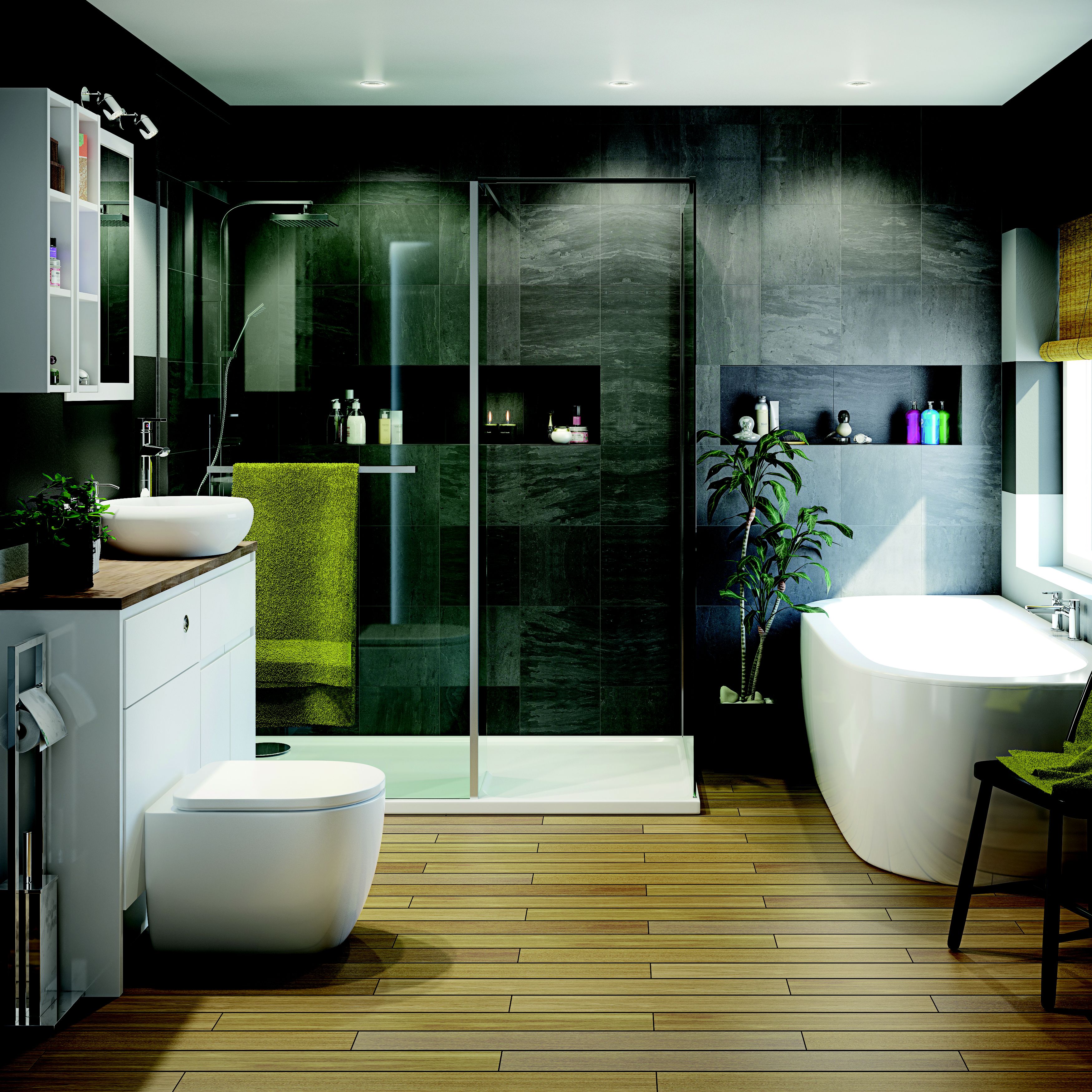 Get the luxury bathroom look
Do you use your bathroom as a calming sanctuary to relax at the end of a busy day? Dial up the luxury with a bathroom in the style of a top spa and achieve the pampering indulgence of a spa day or weekend away in your home every day. This look is all about expensive-looking natural finishes and deluxe features such as waterfall taps, countertop basins and freestanding baths. And be sure to explore high-spec features such as whirlpool baths and digital showers to make your bathroom experience the most relaxing it can be, to fully unwind.
When it comes to colours this bathroom design suits neutral, understated colours to give an ambient feel. We suggest natural patterns and textures such as marble, stone and wood, sure to make your bathroom look expensive and feel lavish. Add your own bespoke touch by combining finishes and introducing small sections of other colours through mosaic tiles or wall panels.
As well as the usual features of the modern bathroom, we'll recommend extra touches to spoil yourself and your guests. Add warmth to the room with underfloor heating and eye-catching heated towel radiators, perfect for keeping your soft towels toasty warm while you relax. Create a calming atmosphere with soothing scented candles and emulate a boutique hotel with fancy wall-mounted soap dispensers.
Sound like your ideal bathroom style? Read more of our ideas to create this look in your home.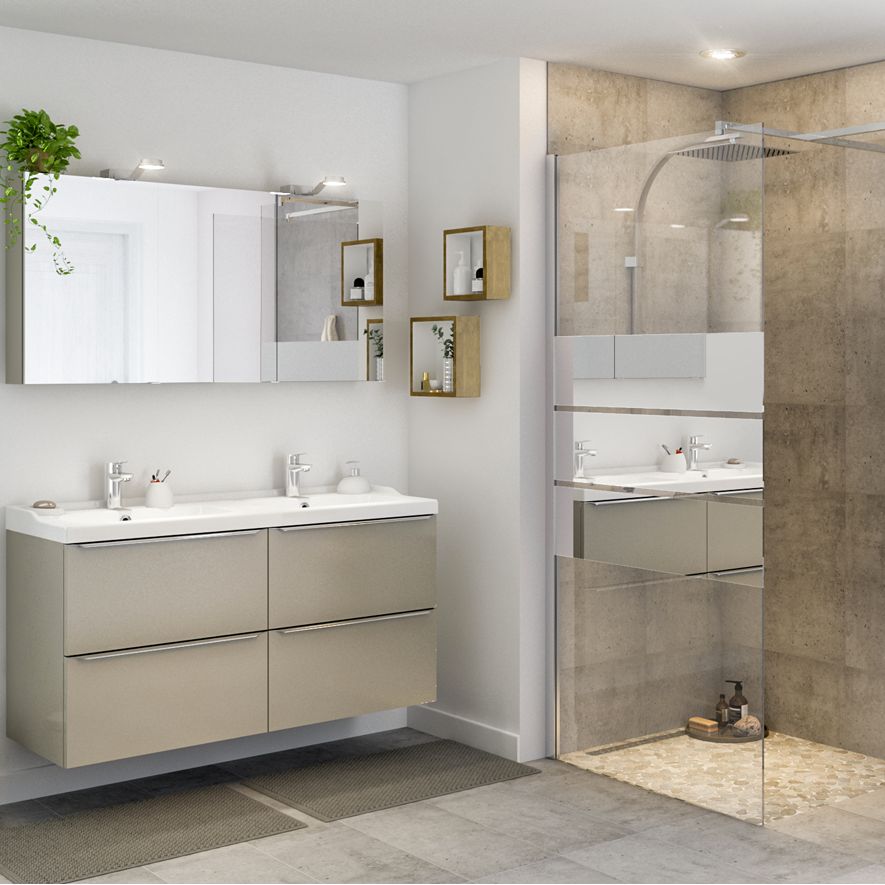 Get the contemporary bathroom look
If ultra-modern is your thing, opt for a contemporary bathroom. The modern bathroom combines sleek finishes and monochrome tones for stylish practicality.
Sophisticated, muted colours give this design a strong foundation, dialling up the emphasis on eye-catching features like a large shower enclosure and angular wall-hung bathroom furniture. Large wall and floor tiles in greys, whites or blacks complement the look.
Contemporary bathrooms are all about sharp edges and crisp lines – feature this with a straight-edged bathroom suite. Add lots of mirrors in the room to reflect light and top it off with high-gloss accessories for the whole package.
Keen on a contemporary bathroom? Check out more of our top tips on achieving this look.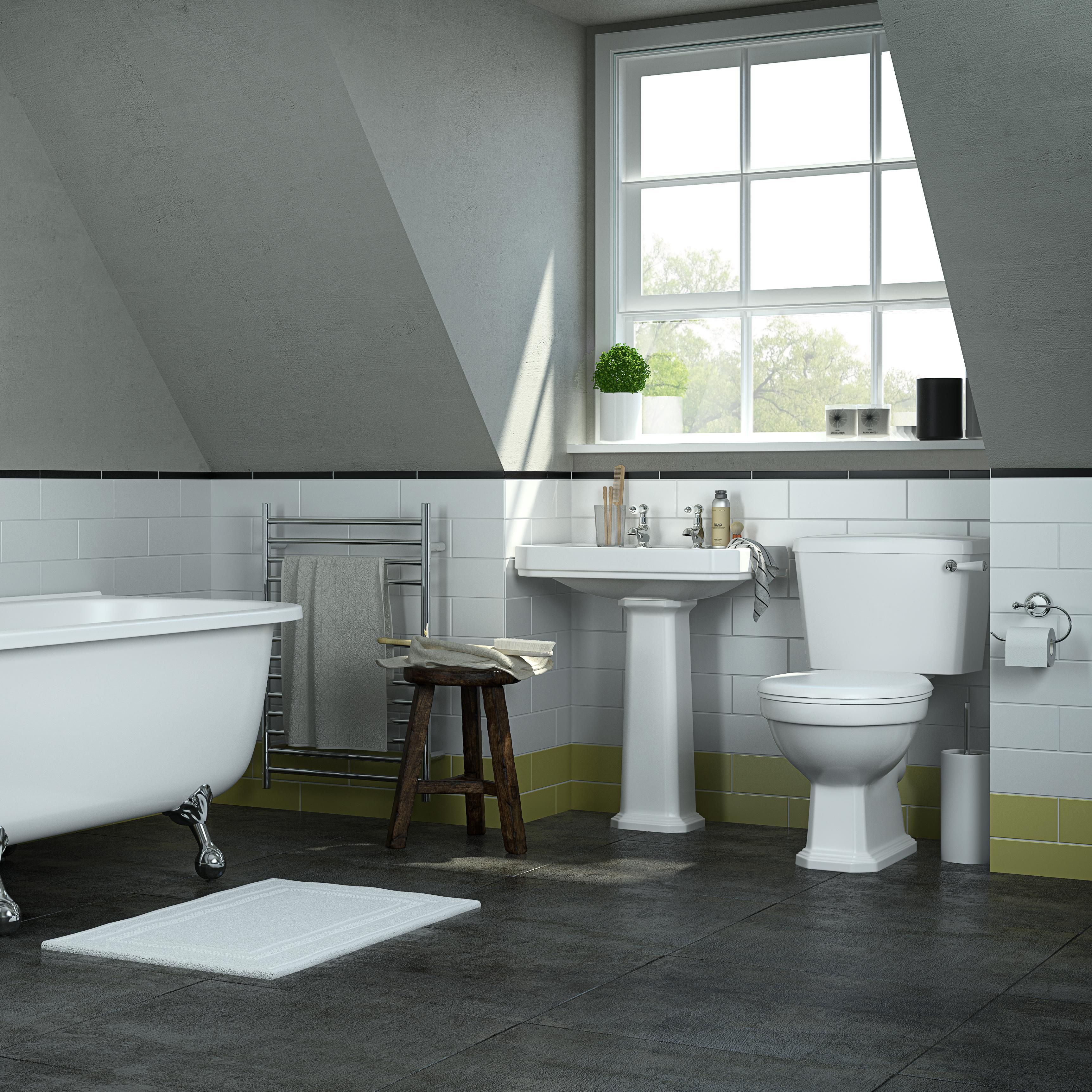 Get the traditional bathroom look
Go vintage and add a classic look to your home with a traditional bathroom. This look is all about timeless design and detailed features – think roll-top baths, lever-handle taps and old-fashioned-style accessories. It's the perfect look for period properties or as a way to introduce some period charm into a modern property.
Get creative with the walls to introduce a vintage charm using wood panelling or damask effect wallpaper. Choose your colour to suit the period you want to emulate. Go for darker, richer colours for Edwardian, Victorian or Georgian, and lighter colours like off-white and cream for 1920s Art Deco. This look lets you play around with colours and textures to create a custom design.
To finish off, we offer plenty of traditional-style accessories, such as an elegant pipework towel radiator and glamorous scalloped-edge mirrors.
Fancy a traditional bathroom? Head to our article for more inspiration.
Check out our online bathroom planner to see how the each of these three bathroom styles could transform your space.
Articles