Add some colour into your life
Think of the rows of delicious, vivid and attention-grabbing coloured pots of paint you can choose from. You're seduced by the deep red. It's gorgeous. Bold. Exciting. Just imagine…
Then you shake your head, walk on and grab something neutral instead.
Now that's ok, if that's what you really want - but what if?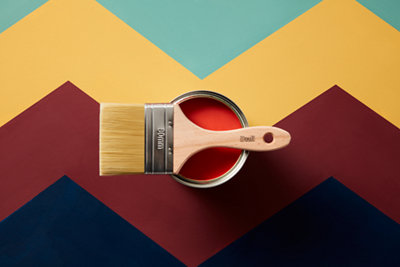 Trust your instincts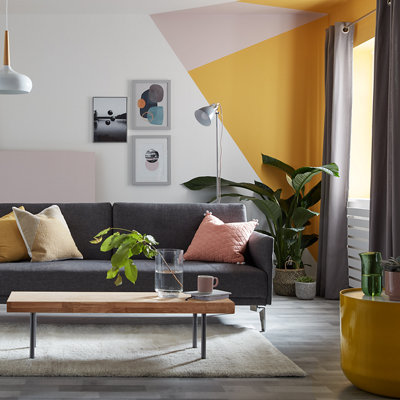 The truth is, that colour made you feel something. Listen to your gut and cover your wall with it! Do it!
So, your colour scheme is green? So what? How surprising and remarkable would those colours look side by side?
By using your imagination and trusting yourself, you're going to create a look that's unique to your home.
Ask yourself this…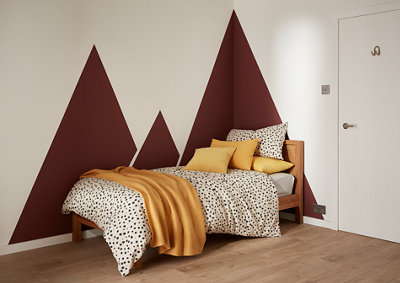 When you're choosing colours, the single most important thing to ask yourself is "how do I want the room to feel?"
Do you want a moody vibe for your bedroom that makes you feel relaxed, a super bright, energising dining area to set the mood for a lively dinner party with friends or a hallway that welcomes and wows?
Never miss an opportunity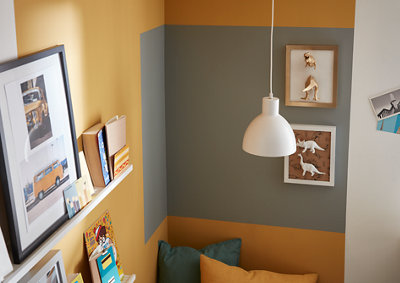 And while you're feeling daring, don't forget the floor and ceiling. It's another space to wash with colour.
Take a tester pot, paint a square on some card or wood and place it on your floor.
How does that look? Does it add to the feeling you want to create for your room – energetic and confident, soft and sleepy, luxurious and rich?
Be fearless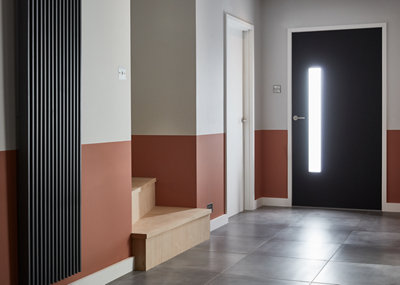 Playing with colour is a powerful way of transforming your home. It's simple too. So, don't overthink it. There are no rules where colours and patterns are concerned – just what feels right to you.
Allow your beautiful, bold red wall to take the lead and everything else will follow.
By confining a bold colour like this to one specific area means you're getting the colour kick without overdoing it.
Changed your mind?
The beauty of paint is that it's temporary. If you change your mind later, you can paint over it in a day. Or swap out your rugs and scatter cushions to bring the room together. Maybe the colour is right, but the lighting is off? Colour responds in different ways to natural and artificial light. So, before you reach for the comfort of the neutral paint, reposition your lighting or try a different bulb to mute or enhance your colour scheme.
Your home is a place for you to express your unique character, and all the things you love. So, skip the neutral aisle. Pick the paint that tantalises and showcase you.
Articles