Bedding plants buying guide
Brighten up outdoor space with colourful bedding plants
Bedding plants give your garden an instant lift, reviving even the most tired and neglected of outdoor spaces. So, if you want to breathe new life into your garden, courtyard or balcony, or are keen to freshen up your space with some seasonal colour, let's talk about bedding plants.
What are bedding plants?
Bedding plants provide a decorative seasonal display. They're usually annuals, so only last for one year; this means they that germinate, grow, flower and are removed all within a single season. While you can grow your own, most bedding plants are bought as small, established plants grown from
 seed and sold in pots and trays – this allows you to update your garden instantly.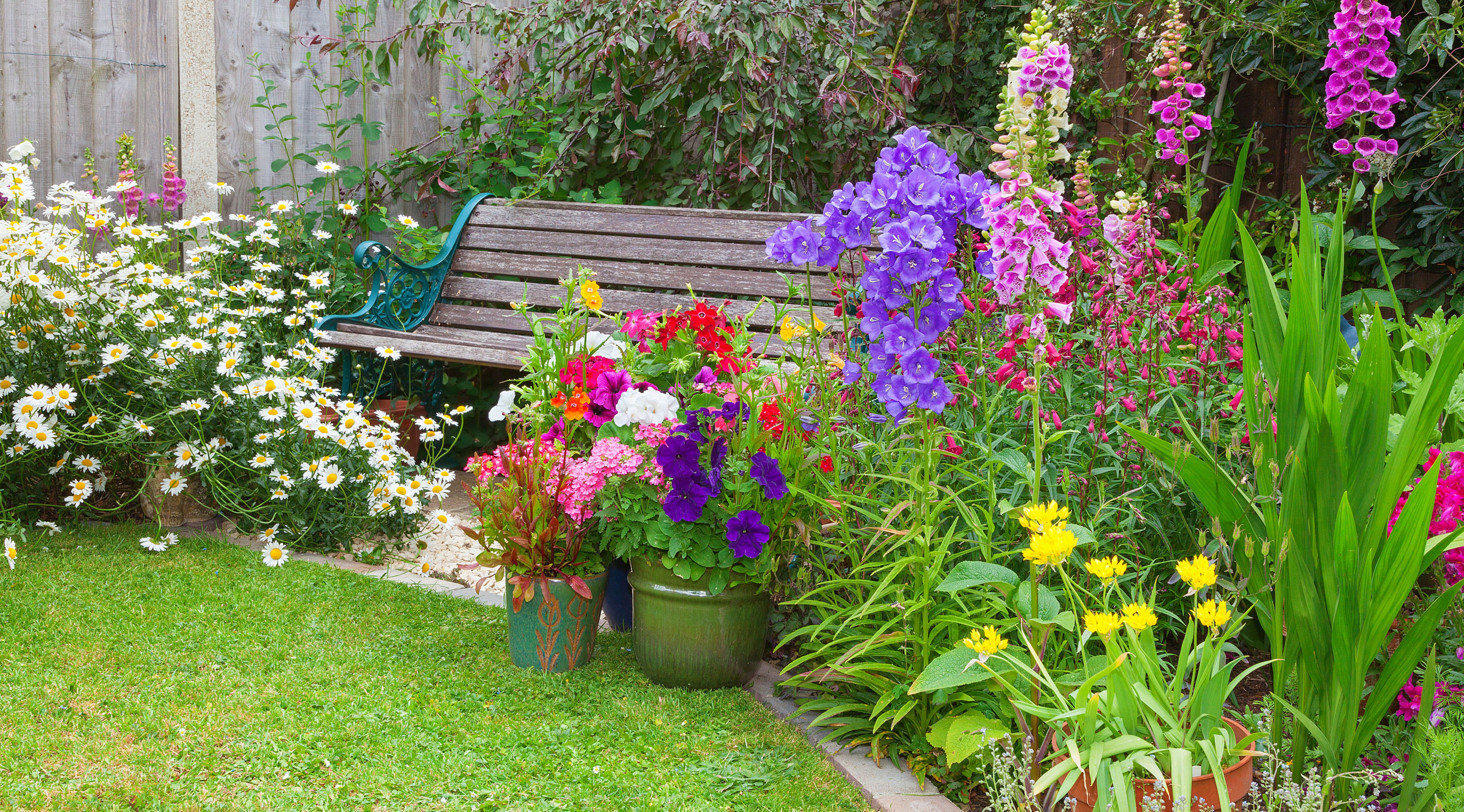 Why choose bedding?
Bedding plants are:
simple to plant with no gardening experience or expertise necessary - ideal for beginners and children
bright and cheerful – available in a dazzling range of vibrant colours
a short-cut to garden colour - when bought as established plants they're already in bloom or will be shortly so no need to wait
perfect for quick and easy gardening changes with little fuss
available as established plants in trays, pots and hanging baskets. Our growers have nurtured them from seed so you don't have to, giving you ready-to-go plants.
brilliantly versatile – plant in beds, borders, containers or hanging baskets. They can even be used to create a living painting - something that isn't really possible with other plants
suitable for even the smallest of outdoor spaces
great for filling gaps between other plants in beds and borders
a fantastic way to experiment with planting in your garden. As they only last one season, you can try new colours and types and if it doesn't work, try something else next year.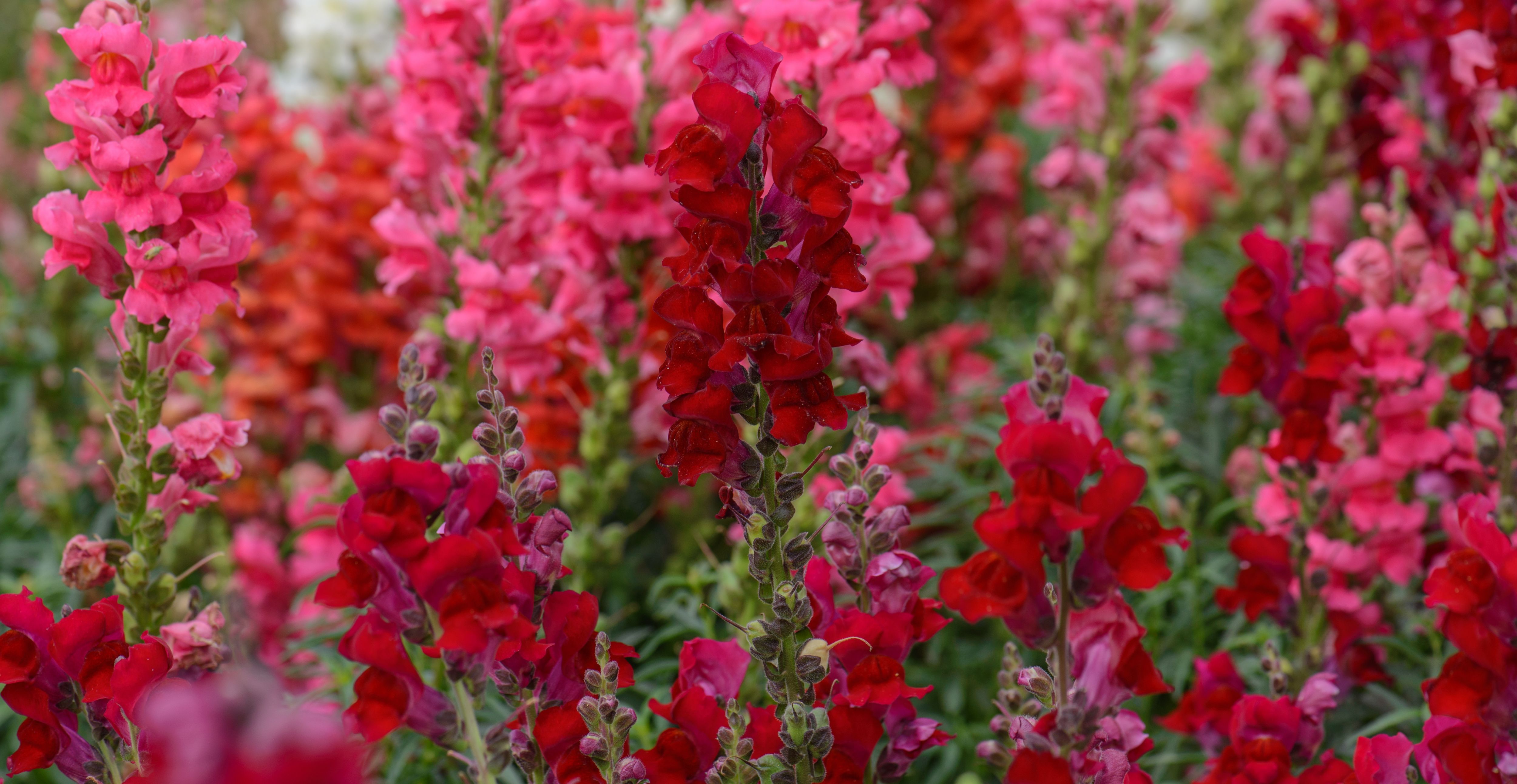 Why choose B&Q bedding plants?
At B&Q, our range of bedding plants focus on colour, quality and being easy to use and care for.
Expertly grown, our bedding plants:
feature new icons on the packaging – understand where to plant, how to plant and how to care for plants at a glance
are available with easyGrow™ - our innovative Teabag Technology™. This makes plants easier and quicker to plant and all with no mess and no fuss. (Not available with our 10 pack). For more on easyGrow™ watch our video below.
Top tip: Select bedding plants to suit your display
Looking for an instant burst of colour? Choose plants with a few blooms open and many more buds ready to go. If you're planning a longer-lasting display, opt for those that aren't yet showing many (or any) flowers, so that you'll enjoy a longer flowering season.
How to choose bedding
There are a number of things to consider that can help you find the right bedding plants for your outdoor space.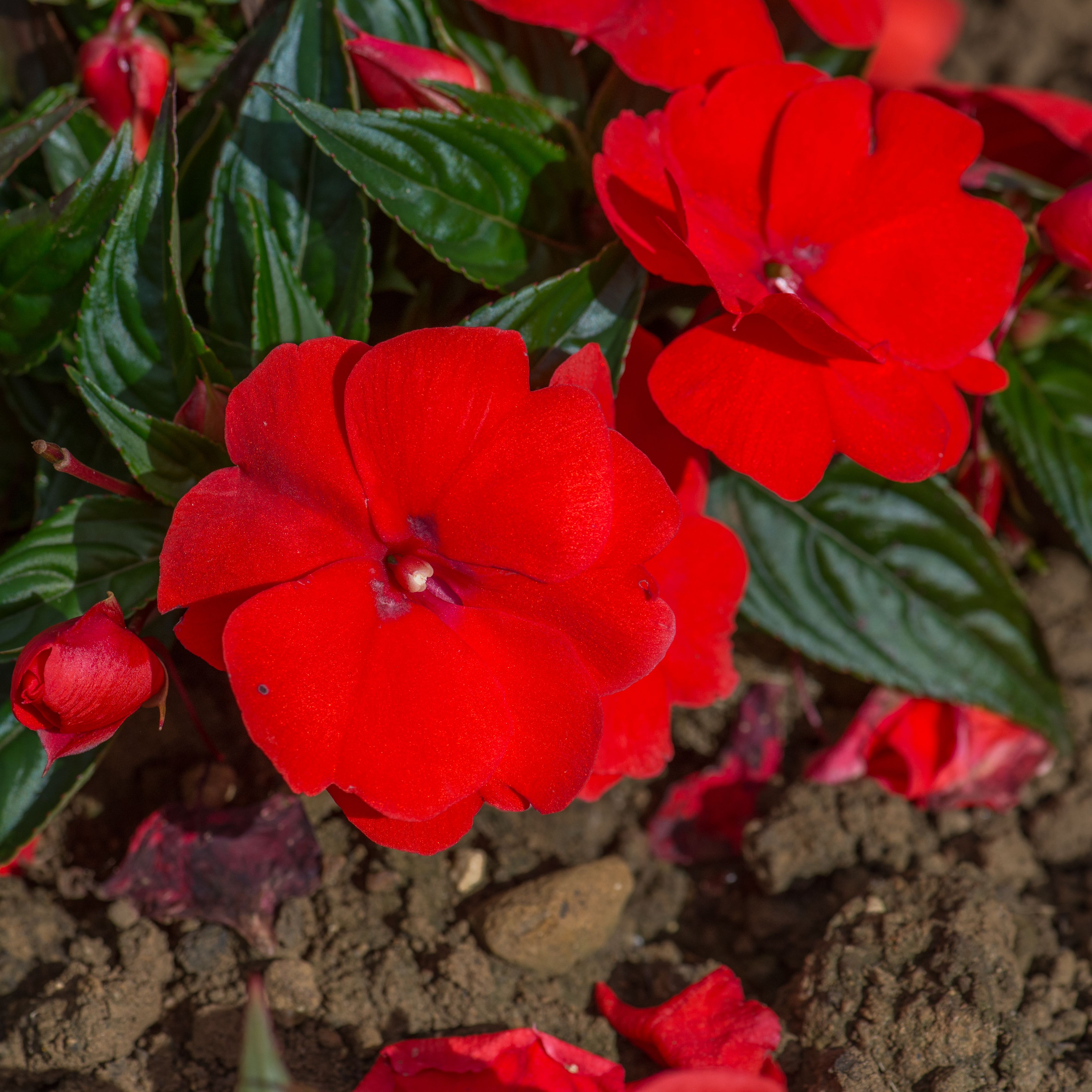 Where will the bedding be planted?
The most important thing to understand is the intended location of the plants, and most importantly any limitations that this brings.
Consider which plants are most likely to thrive in the conditions of your garden so that your display doesn't let you down. There's little point buying something that looks gorgeous in the pot, only for it to fade when planted. Choose plants that are compatible with the soil, light and drainage conditions of your garden (if being planted in beds and borders). Or if for hanging baskets, look for trailing varieties to make the most of the height. For more advice on understanding your garden's conditions, head to our garden planning article.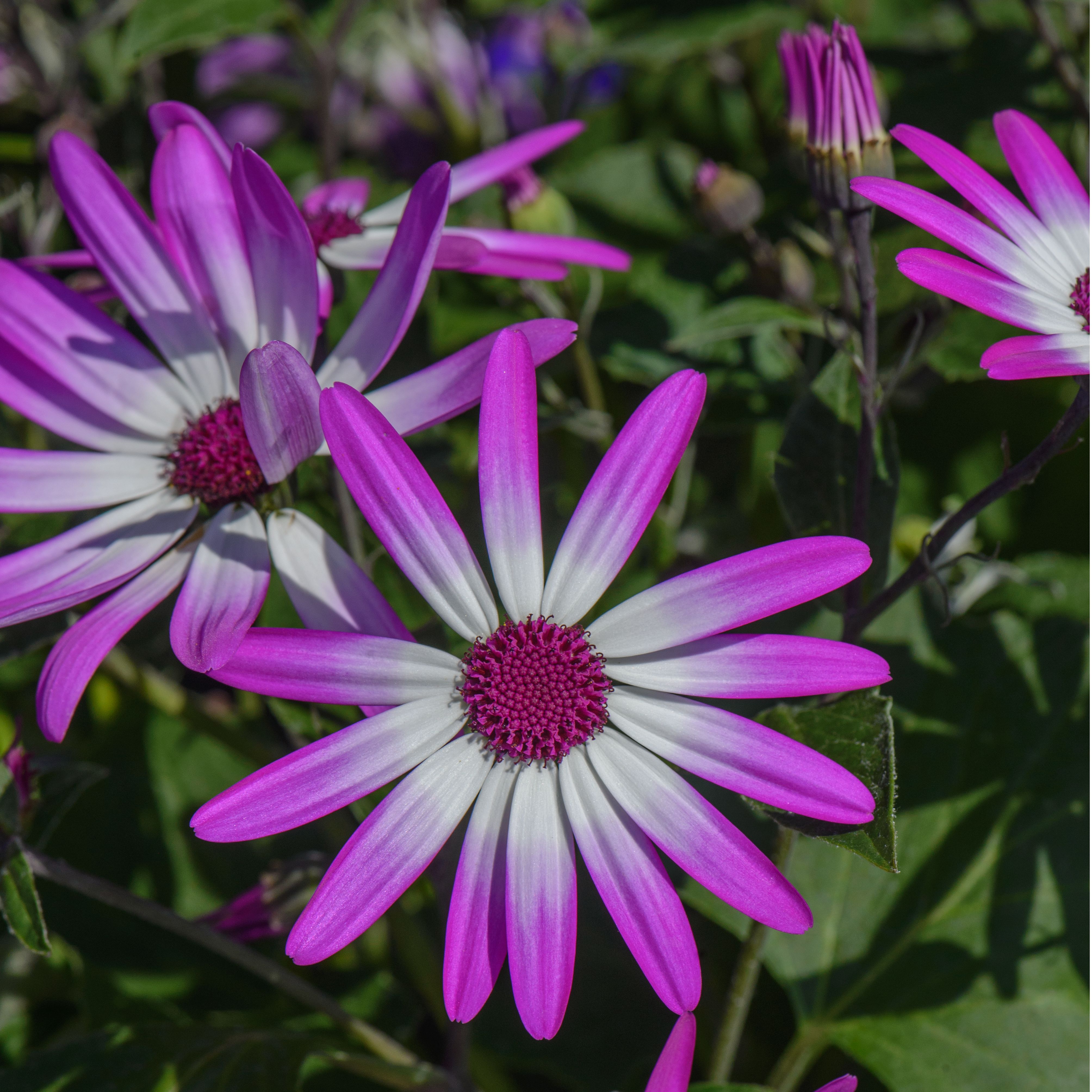 What's the most important feature of the plants?
Like all plants, bedding plants offer a sensory experience – looking and smelling glorious. So before buying, think about how your bedding plants will appeal to your senses. Are you most interested in what they look like – the shapes and colours of the flowers and foliage? Or is scent a critical factor? If so, choose bedding plants that smell amazing.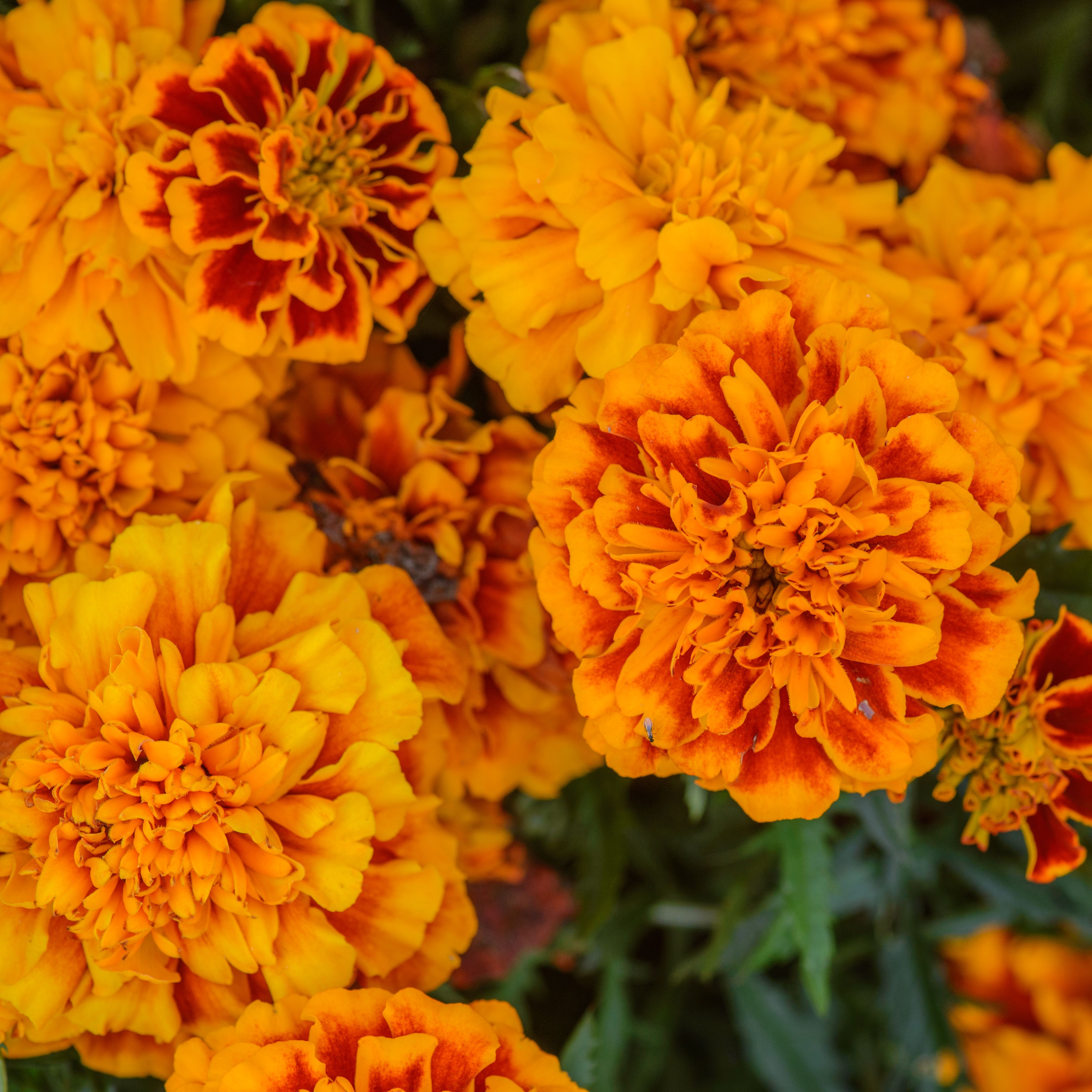 Are there any further considerations?
Lastly, consider if there are any further environmental concerns. Are you keen to repel or attract specific insects? Or perhaps you'd like to support wildlife and are looking for plants that are popular with bees and butterflies. Are pests a problem in your garden? If so, consider plants that would work in a companion planting scheme.
For more on repelling and controlling garden pests and companion planting, or for encouraging wildlife into your garden, head to our How To guides.
Read How to control garden pests
Seasonal bedding plants
Bedding plants can provide colour in any season. Here are some of our favourites to keep your garden colourful and interesting throughout the year.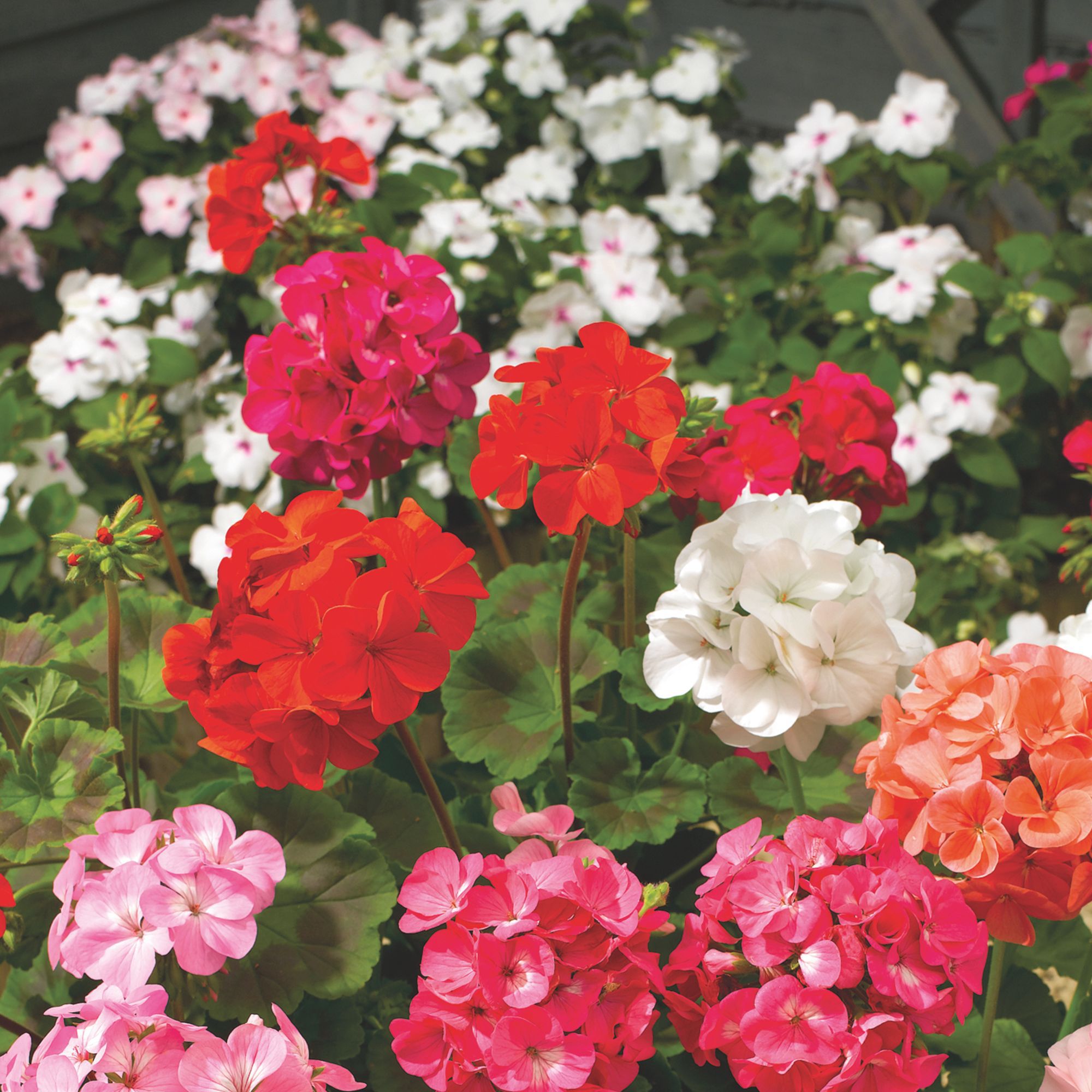 Summer bedding plants
Summer bedding is the most popular and familiar kind, often boasting very strong colours. It's tender and should be planted out after all risk of frost has passed. It provides a beautiful display from early June until the first frost if properly maintained.
We recommend:
Petunias – choose between bushy and trailing types in almost every colour, often also striped or deeply veined. They prefer full sun and grow in well-draining potting compost.
Marigolds – we love the warm, vibrant shades of the African (*Tagetes erecta*) and French (*Tagetes patula*) types. The African is larger and taller, reaching heights of up to 3 metres (m), while the shorter and smaller French is more aromatic. Plant in full sun.
Snapdragons (*Antirrhinums*) – a cottage garden favourite with colours ranging from white, yellow, orange, pink and red and sometimes bi-coloured. Grow in a sunny spot in fertile, well-drained soil.
Pelargoniums (pictured) – commonly known as geraniums. These fleshy-stemmed, brightly coloured tender plants like neutral to alkaline soil and in should be planted in full sun.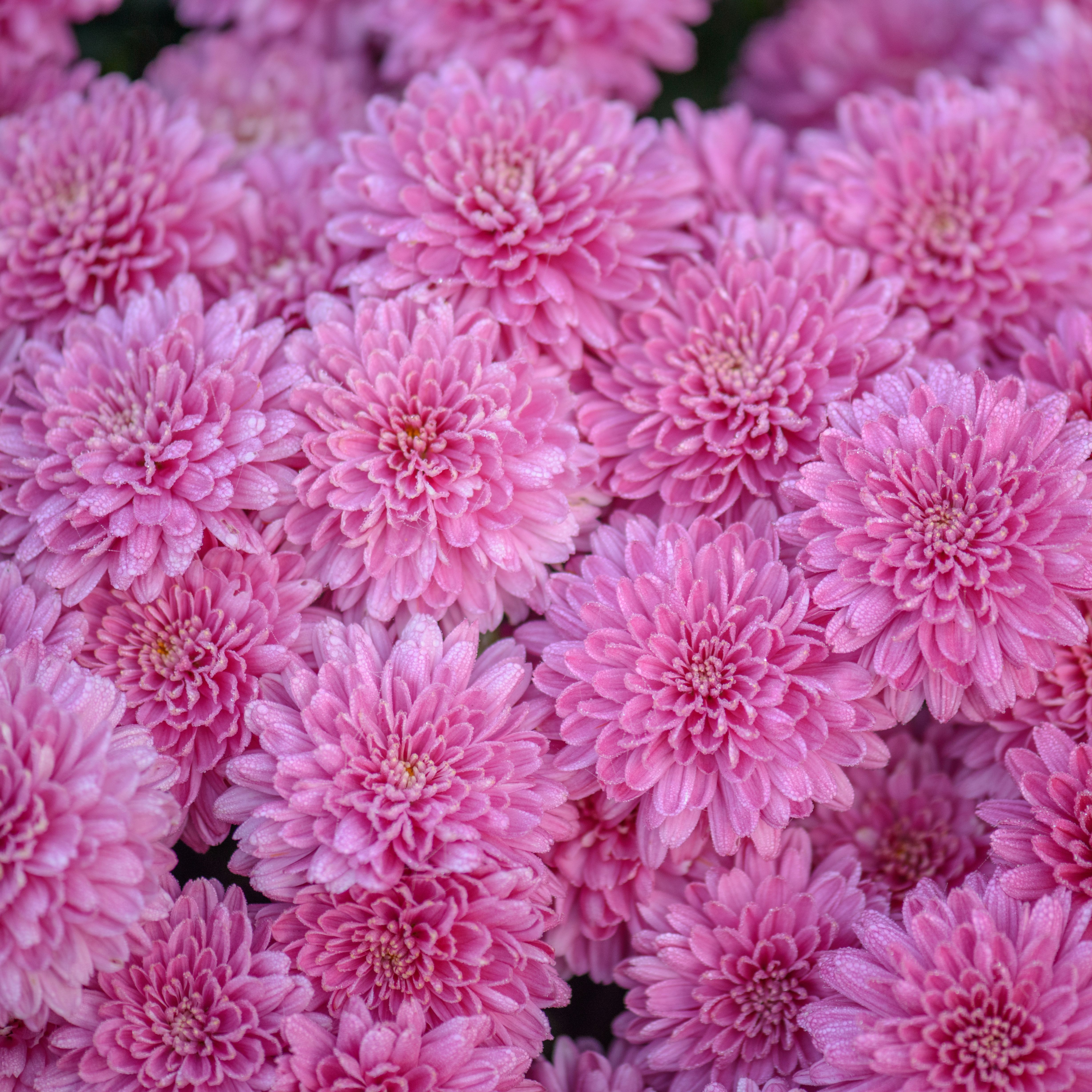 Autumn and winter bedding plants
Though naturally a quiet time in the garden, it's still easy to add colour in the colder months with bedding plants. Plant with a mixture of winter bulbs, small shrubs and grasses with bright foliage to add colour and interest.
We recommend:
Chrysanthemums (pictured) – colourful flowers that are easy to grow and are popular in floral arrangements. Plant in April and May in a sunny spot for flowers that will bloom through October and November.
Cyclamen – delicate-looking, but hardy flowering plants that, in most instances, will also bring fragrance into your garden. Can be planted as bedding plants or as corms (similar to bulbs), though keep the top of the corm peeking through the soil, not fully buried.
Sedums – their succulent-like, grey foliage and flat, colourful flower-heads are adored by bees and other pollinators and flower from late summer. The taller growing species are ideal for borders and wild planting, while the bare stems can look spectacular on a frosty winter day. They thrive in any well-drained or dry soil and grow in full sun.
Pansies – bloom for the longest of all the autumn and winter flowers, their velvety petals come in a wide range of colours. Easy to grow in sun or partial sun and in well-draining soil.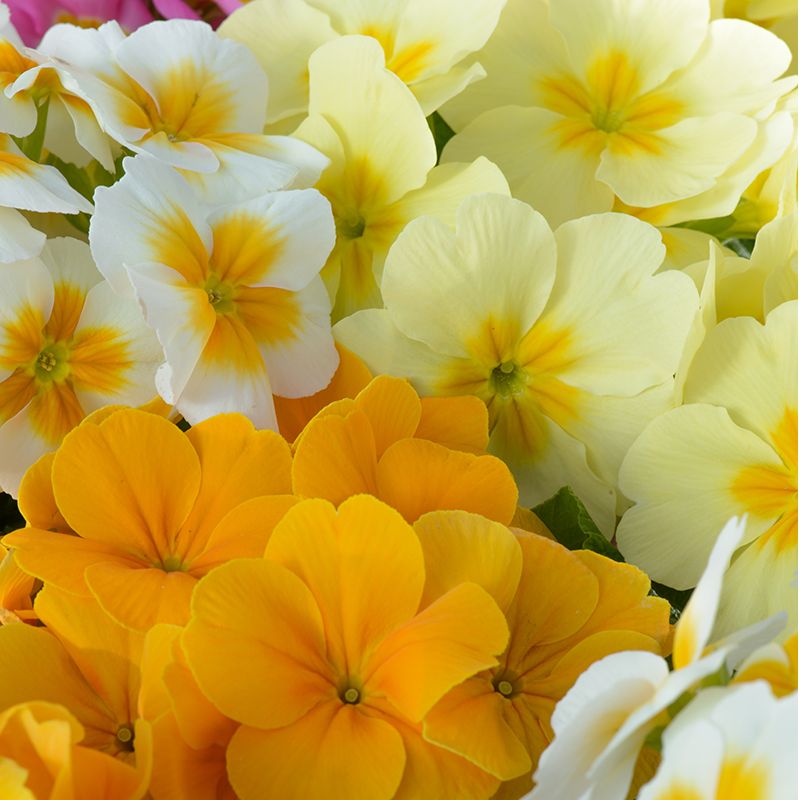 Spring bedding plants
Almost as universal as summer bedding, this is set out in autumn and will slowly develop during winter to provide a dazzling climax in spring (though some can be planted in very early spring).
We recommend:
Primroses (*Primula vulgaris*, pictured) – a bright and hardy perennial, primroses thrive in most soils and don't tend to attract any pests or diseases. They can grow in full sun or full shade and the creamy yellow-coloured variety are always popular, albeit many other colours are also available.
Senettis - the electric blue, pink or bi-coloured flowers will make a real impact and provide long-lasting spring colour. Ideal for sun or partial shade, they prefer cooler weather and so will stop flowering when summer temperatures soar.
Polyanthus – a natural hybrid between the primrose and the cowslip (*Primula veris*), these are noted for their long stems standing tall from their textured foliage. Available in vibrant colours, they're sure to be the first flowers blooming come spring. Plant in moist, well-draining soil.
Violas – adding colour and scent to spring gardens, Violas often create a trail making them ideal for hanging baskets. These compact, low-growing flowers love the cooler temperatures of spring or autumn.
Articles