Brighten up your workspace
Make your workspace light and airy
There are a lot of distractions in the office, so it can be a relief to get away from it. When you're working from home, you want to make sure you can really knuckle down.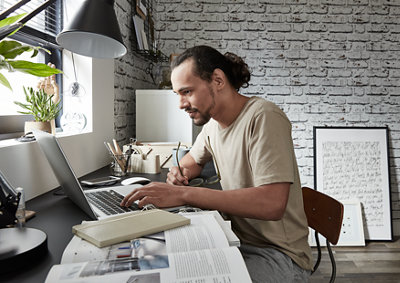 Find the right balance or natural and artificial light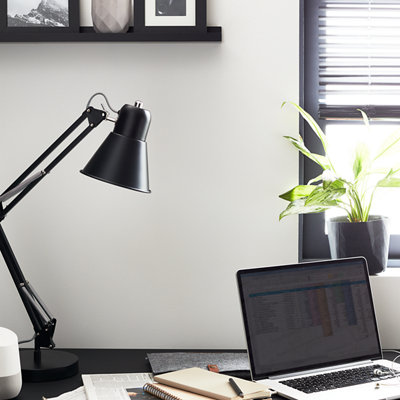 If you can, put your desk near a window to benefit from natural light – it's known to help you focus and you can rely less on the desk lamp.
We know you're sometimes constrained by the design of your home and might not be able to position a desk close to the window. If this is the case, simply add a floor or table lamp to your desk to light up your work area.
Think about whether you need a warm or neutral white light – warm is better for creating an atmosphere but neutral is better if you need to concentrate or are working on detailed plans.
Learn more about our different bulbs and indoor lights in our lightbulb buying guide.
Ditch heavy window furnishings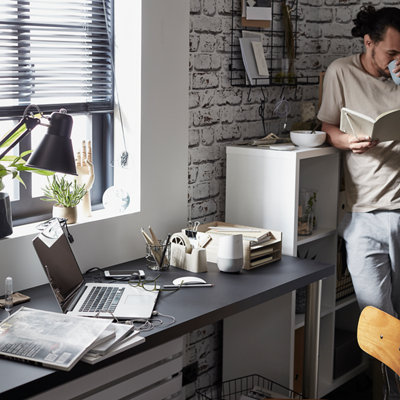 Dark curtains and blinds might feel warm and cosy in winter, but they also prevent all light from reaching your room. Why not adopt a bare window? This is really popular in contemporary styles and allows the maximum amount of daylight to get in.
Alternatively, if you want to keep something up for privacy's sake, think about blinds or even shutters. Fit blinds above the window alcove so that they're completely out of the way when not in use and let in as much light as possible.
Prefer to stick with curtains? Replace heavy, opaque materials with lightweight or sheer fabrics and consider only having one curtain instead of two – a great option for rooms that are short on space. Again, keep the whole window free from fabric when they're not drawn by fitting the longest curtain pole or track you can sensibly fit. And whichever look you go for, keep your windowsills free from clutter so that absolutely nothing gets in the way of that sunlight.
Open up your storage
Switch bulky filing cabinets for open storage like our Mixxit storage cube furniture. It makes it so much easier to find everything and lets light in too. Add baskets or leave it as shelving.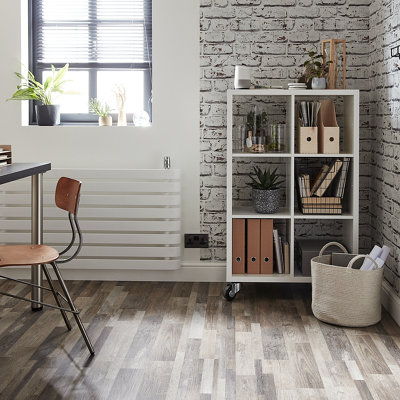 Articles