Choosing the right paint for your bathroom
Painting your bathroom
If you plan to paint your bathroom, you need to use a washable, moisture-resistant paint. If you want, you can even paint your bathroom tiles, furniture, sanitaryware and radiators, using paints specially formulated for these types of surface.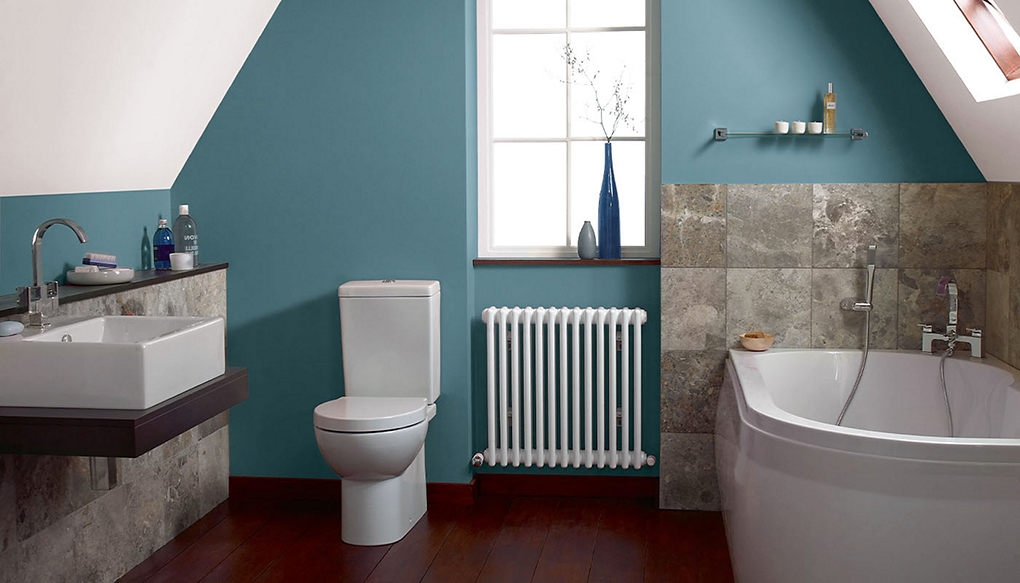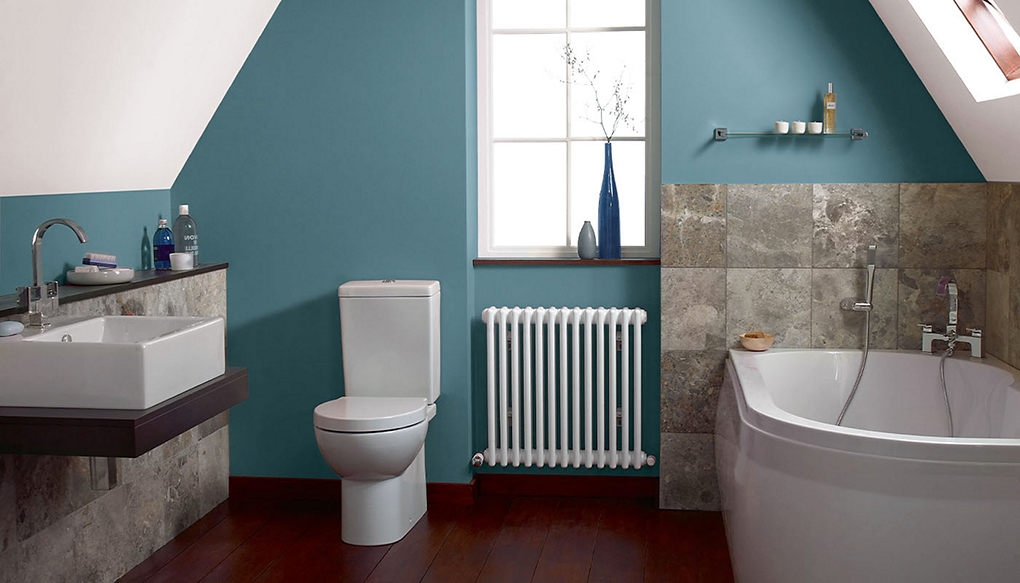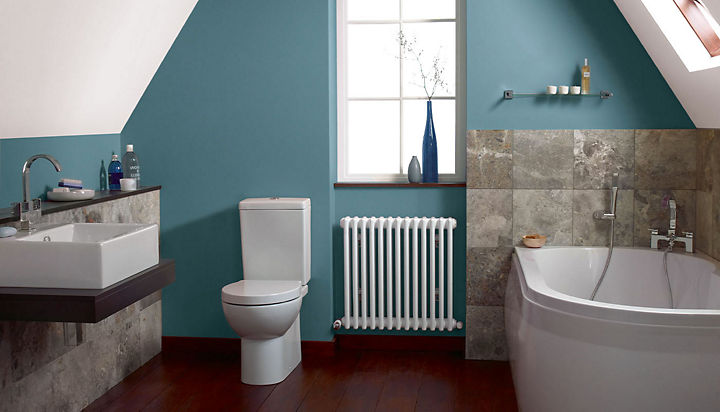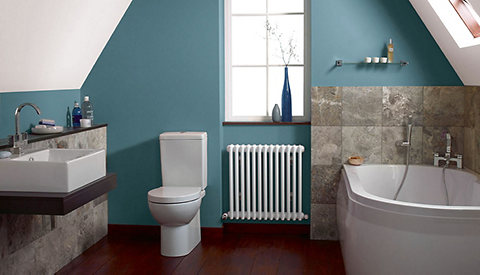 ---
When painting your bathroom, you can choose between acrylic, alkyd or highly water-resistant, oil-based paint.The important thing is to choose a paint that's long-lasting and resists humidity.
That's why you should generally avoid classic matt finishes. Satin and gloss paints are more durable and have the added advantage of being washable.
Some wall paints are specially formulated for use in damp environments, like kitchens and bathrooms. These paints are washable and highly resistant to staining, humidity and mould. There are also special paints for use on bathroom wall coverings.
---
Multi-purpose bathroom paints can be used to redecorate wall tile, plastered walls, furniture and even floors. These paints are ideal for giving old tiles a new look or changing their colour to match new bathroom furniture.
---
This specially formulated paint is heat-resistant, so you can paint your radiators to match the rest of your bathroom.
Radiator paint has been specially designed to give a durable and long-lasting finish on a range of surfaces.
Cover up imperfections like rust or cracks in the paintwork with a fresh coat, or change the colour of your radiator to match a redecorated room.
Make sure the radiator is switched off and allowed to cool before you get to work.
---
The best way to give your bathroom a new look without shelling out on new furniture is to repaint your old suite.
A new coat of paint also protects your furniture against cracking.
GoodHome metallic furniture paint is great for adding eye-catching detail or creating a statement piece. All our GoodHome paint is self-priming meaning less preparation required, paint adheres well and application process is easier.
---