Making the most of a small space
Having a small balcony garden means that Ethan has to use his space wisely. He really enjoys cooking for family and friends and would like to be able to entertain guests outside, so needs an easy to store dining option.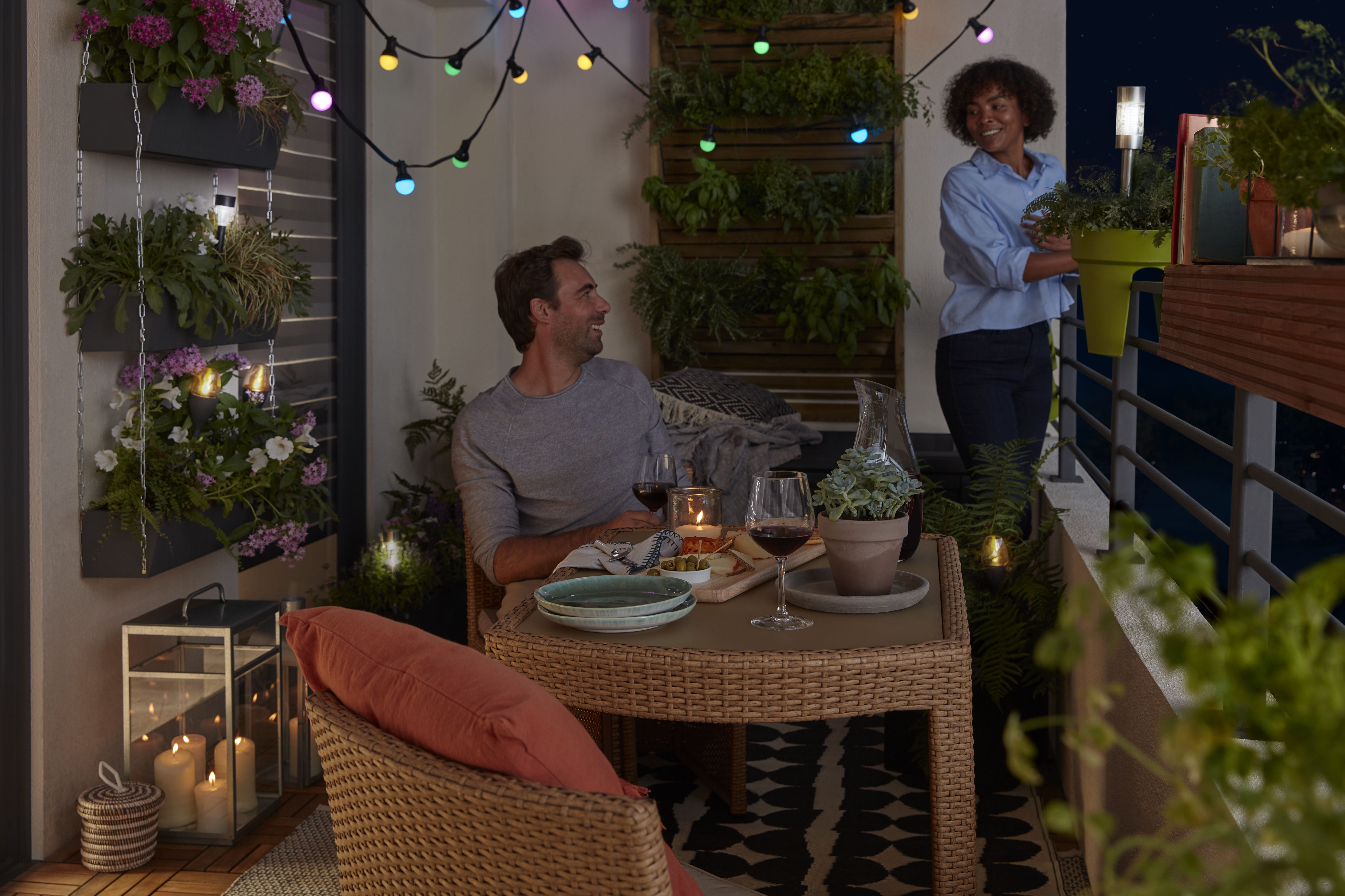 Keeping it simple
If you have a small garden or balcony, but still want to be able to sit out and enjoy it, furniture which is easy to store away at the end of the day gives you the freedom to use your space however you like.
Balcony breakfast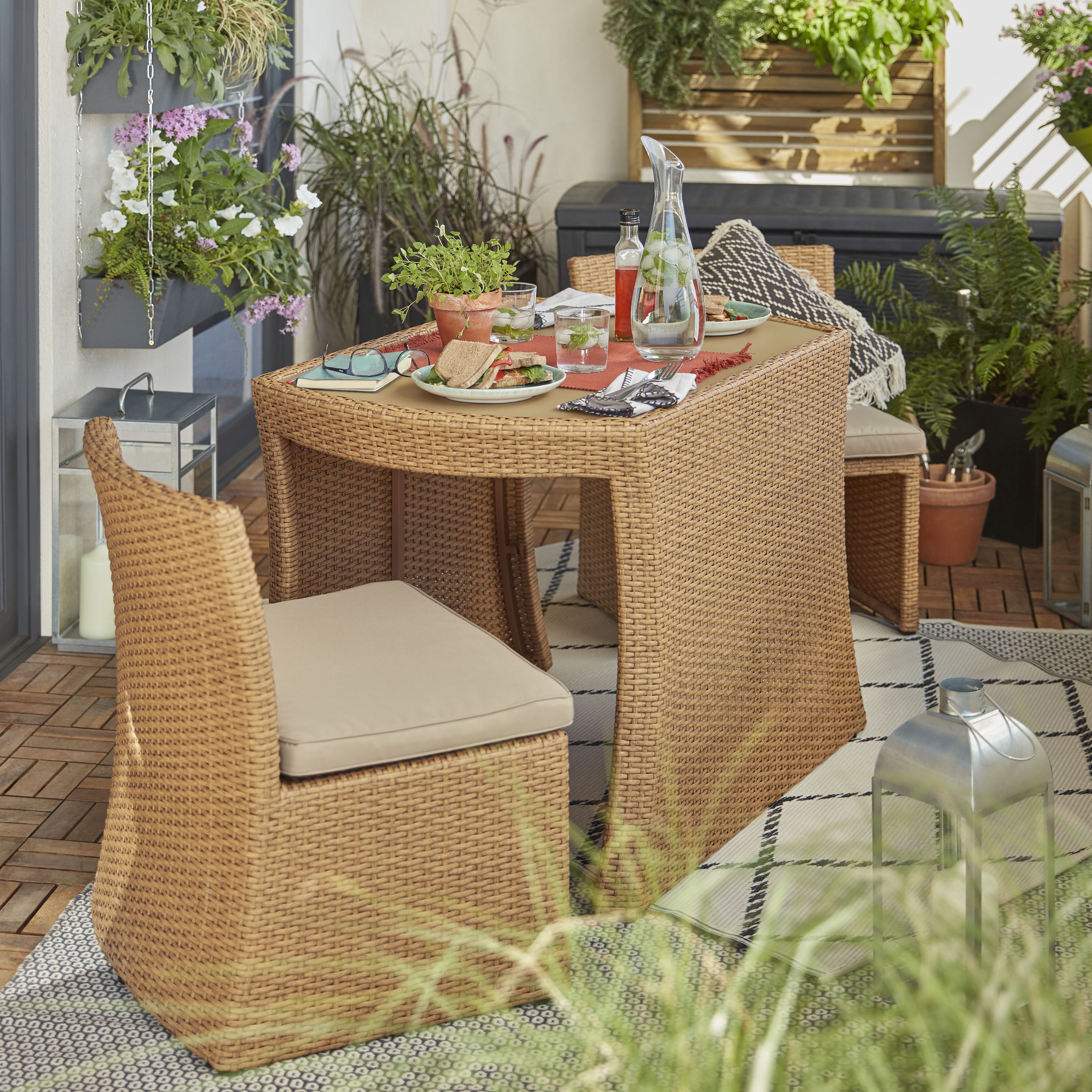 A balcony is the perfect place for a cosy breakfast before the rush of the day. Our bistro sets are easy to store, giving you flexible outdoor space.
Simple accessories such as cushions, plants and candles will give your outdoor space a cosy, welcoming feel, whilst fairy lights and lanterns transform a space when the sun goes down.
All decked out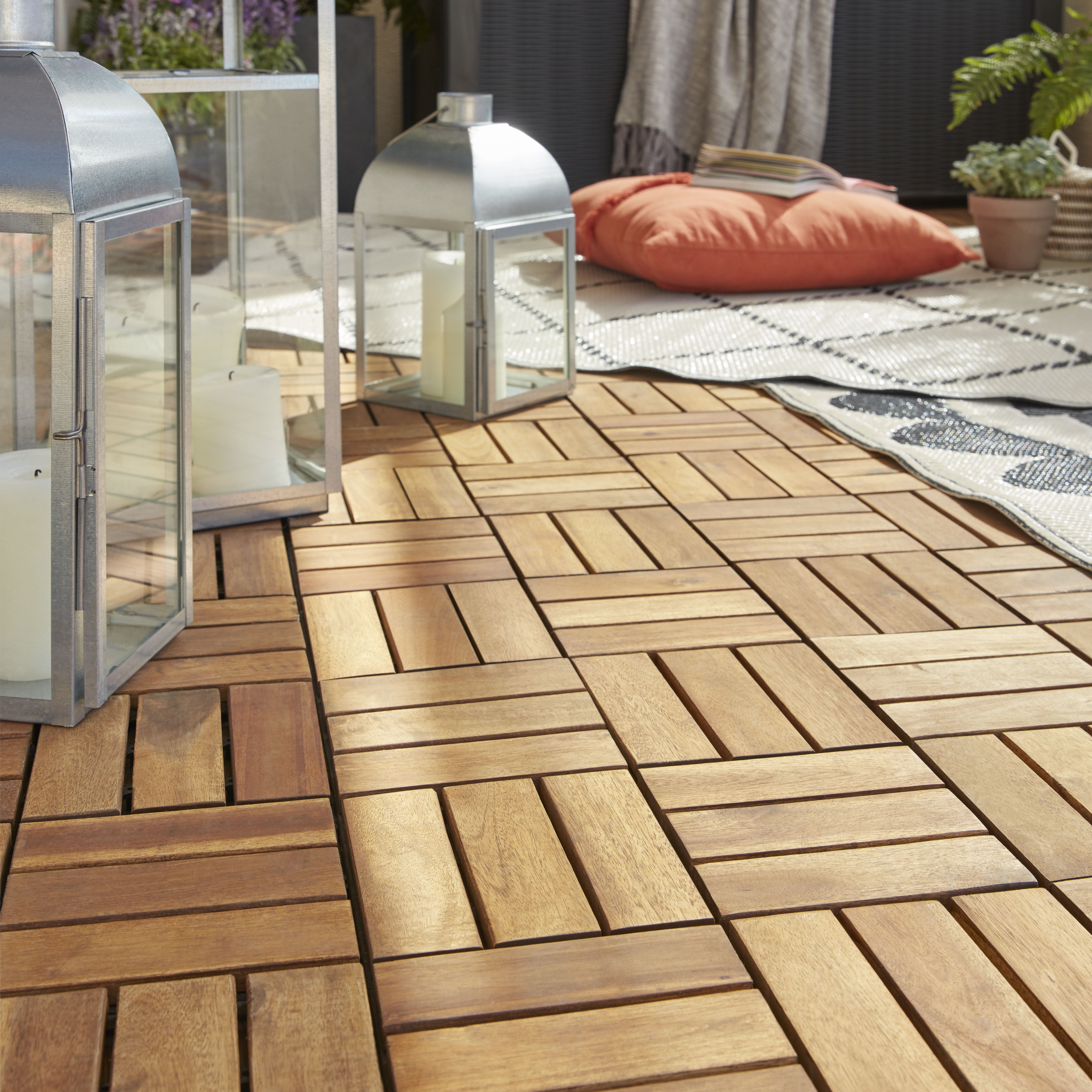 Decking is ideal if you want to add some individuality to your outdoor space. It's versatile and great for levelling out uneven surfaces.
Make a feature of your favourite spot in the garden or extend your living space with a decked dining area to create a relaxing place to enjoy the sunshine.
Choose from traditional wooden deck board or deck tiles to give a warm and rustic feel to an area or try our high quality composite decking to give a more contemporary and urban feel.
Vertical veggies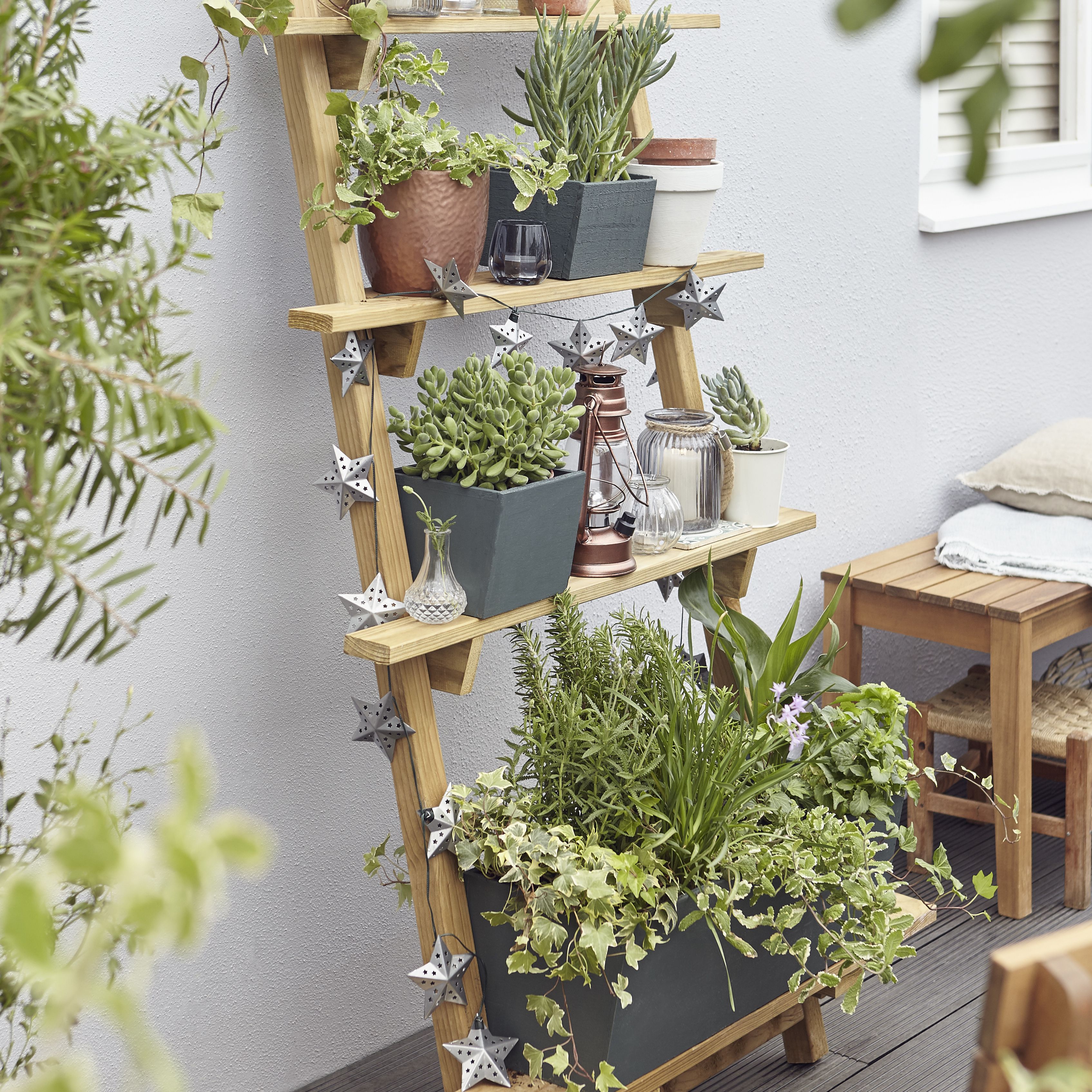 Even if you only have a small area for planting - you can still make it work for you with some clever growing ideas.
Why not try using a small shelf unit with pots of tomatoes, strawberries or some fragrant herbs - these will give a lovely aroma during the day as well as being close to hand for any recipes you create.
Articles