Explore hard and soft options to find your favourite flooring
When decorating a room, one of the most important things to get right is the flooring. Not only does your floor have to look the part, it also has to be practical and complement the style of your home. Our handy guide is here to help you pick the right flooring for you.
We'll cover our extensive range of flooring options, which include:
laminate and wood flooring
vinyl flooring
carpet and carpet floor tiles
We won't be exploring floor tiles, so for more information on these, head to our Tiles buying guide.
Read our Tiles buying guide Shop all flooring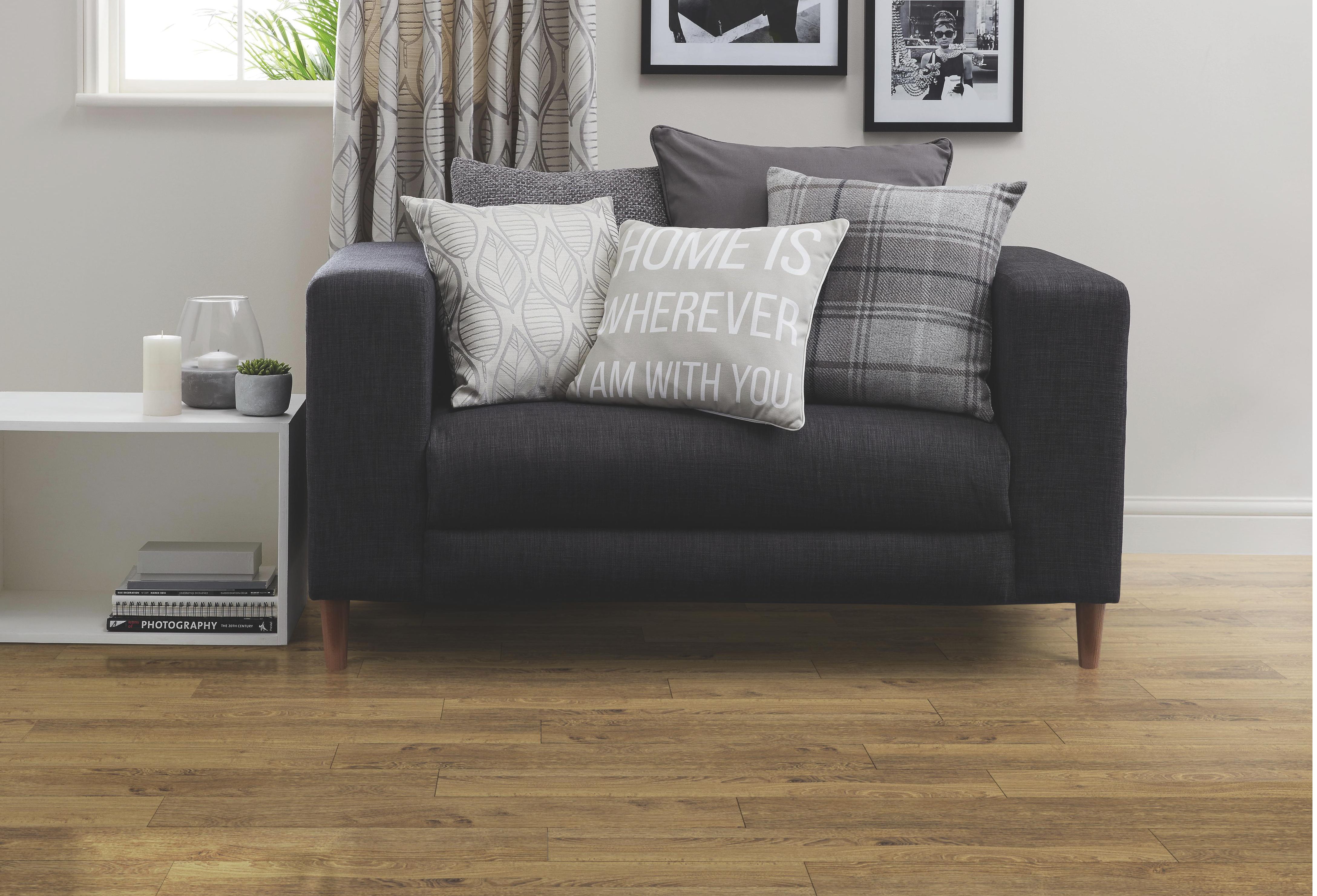 Before you begin
Before we explore the flooring types we offer, let's think about what you need from your flooring.
Laminate & wood flooring
We offer three varieties of hard flooring; laminate, real wood top layer and solid wood. All three are hard-wearing and can be used in most rooms, with real wood top layer and laminate both compatible with underfloor heating.
To find out more about our laminate, top layer wood and solid wood flooring options, check out our helpful buying guide.
Vinyl flooring
If you're looking for a flooring option that's soft and warm underfoot, while being fairly straightforward to install then vinyl flooring could be for you. Being water-resistant, vinyl flooring is a great choice for kitchens, bathrooms and utility rooms, as well as high-traffic areas like hallways.
It can work with underfloor heating and is a good choice if anyone in your home has allergies and/or you have pets. It's easy to keep clean as you simply brush or vacuum away hair and dust, making it ideal for those short on time for maintenance. And it delivers style too. Our range can replicate the look of wood, natural stone, mosaic tiles and more making it versatile enough for both contemporary and classic looks.
We offer three types of vinyl flooring: sheet vinyl, self-adhesive vinyl tiles and vinyl planks. The planks are available as either self-adhesive types or Luxury Vinyl Click.
Carpet & carpet tiles
Carpet is the ultimate soft flooring option and we offer it as either cut from the roll or carpet tiles.
Carpet is a great way to add warmth and texture to your bedrooms, living room, hallways and stairs. It's comfortable underfoot and not as slippery as some of the harder alternatives like wood or laminate flooring.
Carpet has an effective sound-proofing quality which makes it particularly ideal for flats and apartments as well as any upstairs room. It's also a great option for children's playrooms as it muffles their activities and offers a kinder landing if they fall. We recommend them for any room in the home, except the bathroom and kitchen as moisture and carpet is never a good combination.
Our carpets and carpet tiles are durable and will last well and look good for years to come. Our range is manufactured from man-made fibres and so are designed to be durable, stain-resistant and easy to clean. Look for options that are bacteria and bleach-resistant too to help you keep your home clean and looking its best.
When buying carpet, we advise thinking about its construction and pile height.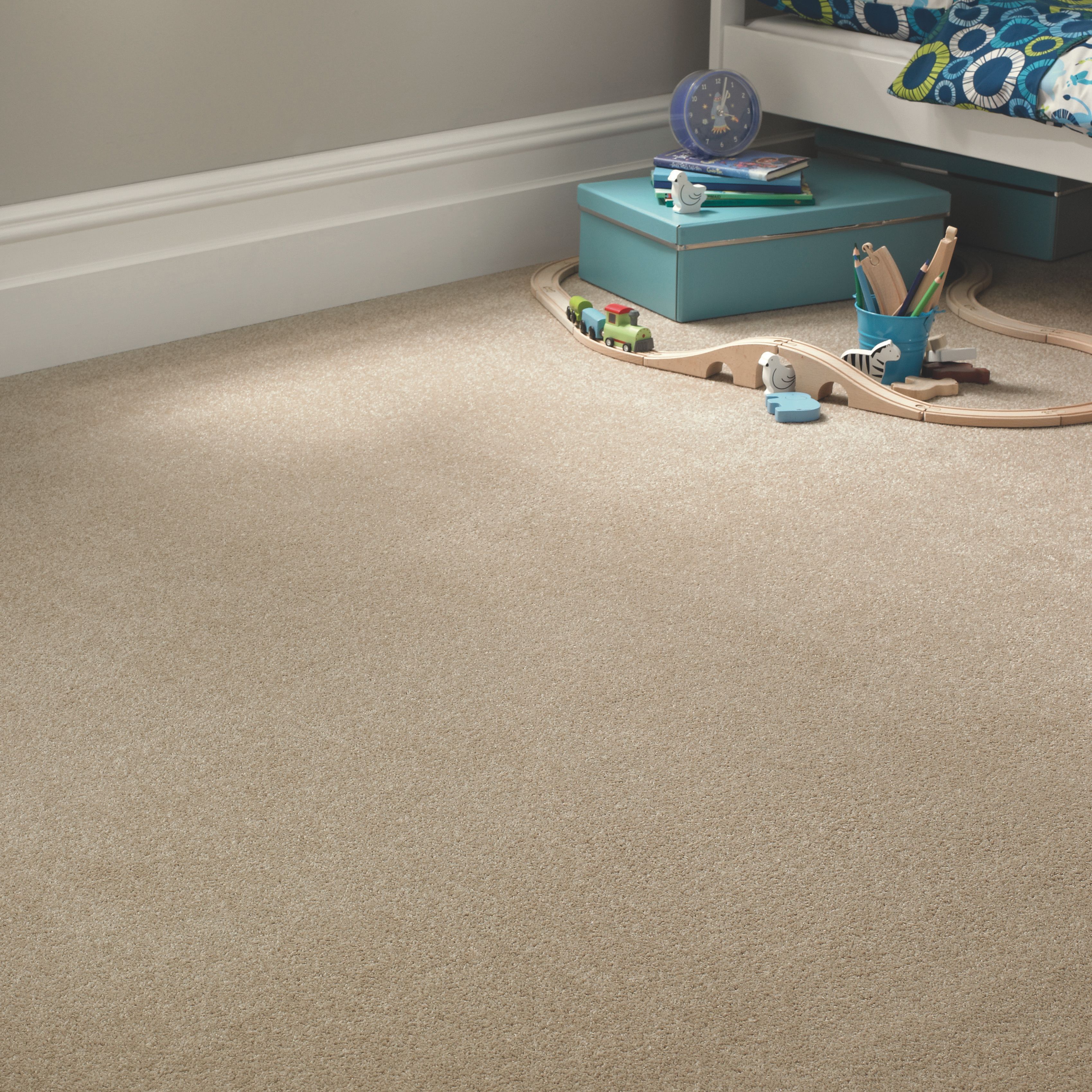 Carpet construction
The texture and pattern of a carpet is determined by its construction. Most carpets found in the home are of a tufted construction. Tufted carpets are made by forming loops in continuous rows, the loops are then either left uncut to form a loop pile or cut to form a tuft of a cut pile carpet.
Loop pile - made up of short, looped fibres, this pile is extremely durable and hard-wearing making them ideal for busy rooms. It feels soft and springy, and the loop pile bounces back easily. They can be either level loop or structured multi-level loop types.
Level loop pile carpets are made by forming rows of loops of a uniform height, while structured multi-level loop types use loops at different heights to achieve a patterned effect.
Cut pile- while less resistant to crushing than loop pile, this option can be a better choice if you have children or pets as it won't snag as easily. There are a number of different types available, but the most popular style is twist pile which pulls the yarns and fibres together very tightly for a very hard-wearing option.
Carpet pile height
The height or thickness of the carpet's pile affects its durability, look and feel. The taller or thicker the pile is, the softer and more luxurious it will feel underfoot which is great for bedrooms. Shorter pile height makes for easier cleaning and is suited to high-traffic areas like hallways and stairs.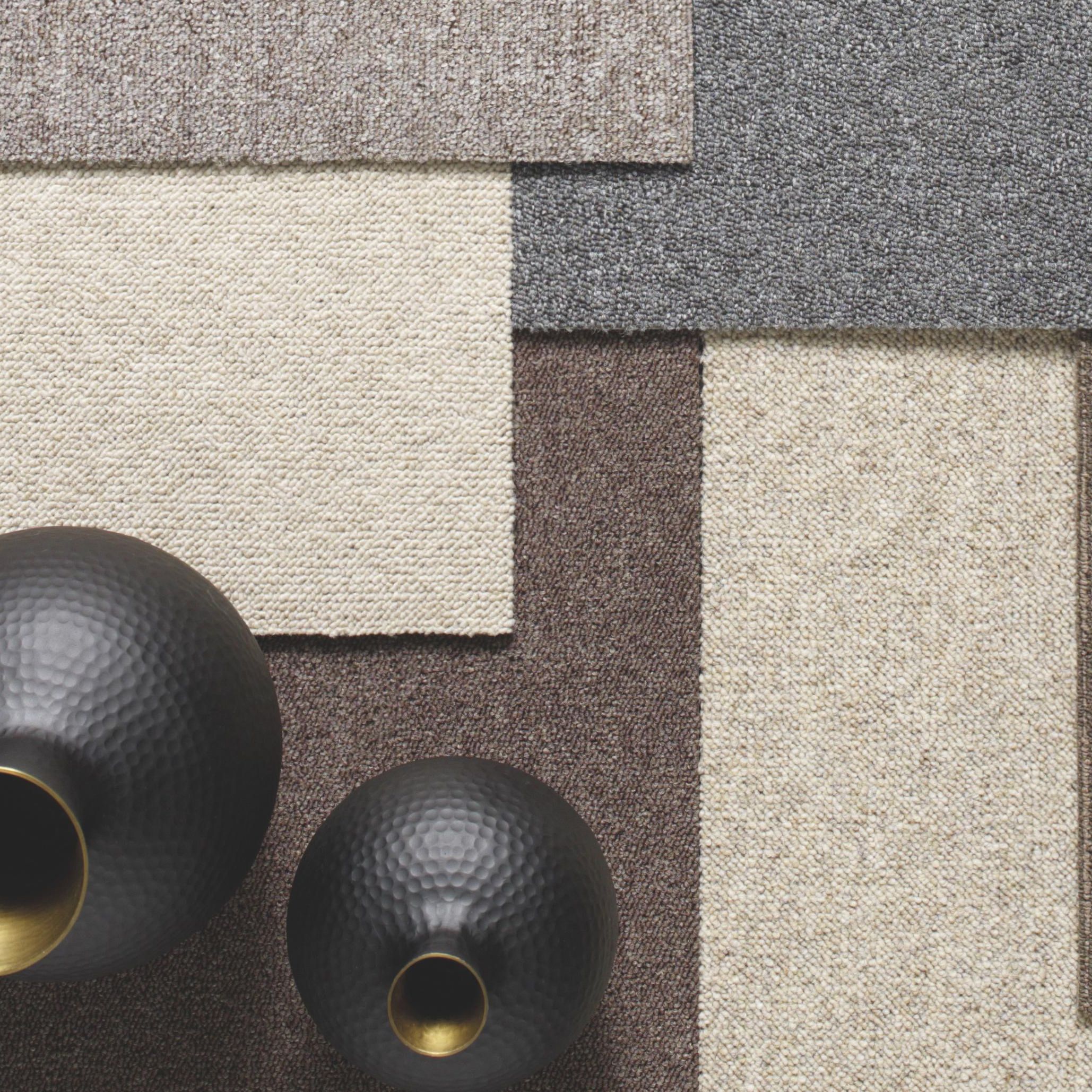 Carpet tiles
Carpet tiles make a hard-wearing choice for any area that sees a lot of use, and are well-suited to small or awkwardly-shaped rooms and loft conversions.
They offer a great opportunity to get creative with your flooring. Lay just one colour, create a unique design by mixing colours, or why not lay in a chequerboard pattern or a random design? They can be loose laid, which means that it's easy to replace one if it gets damaged, plus you can move them around to reduce wear on particular tiles.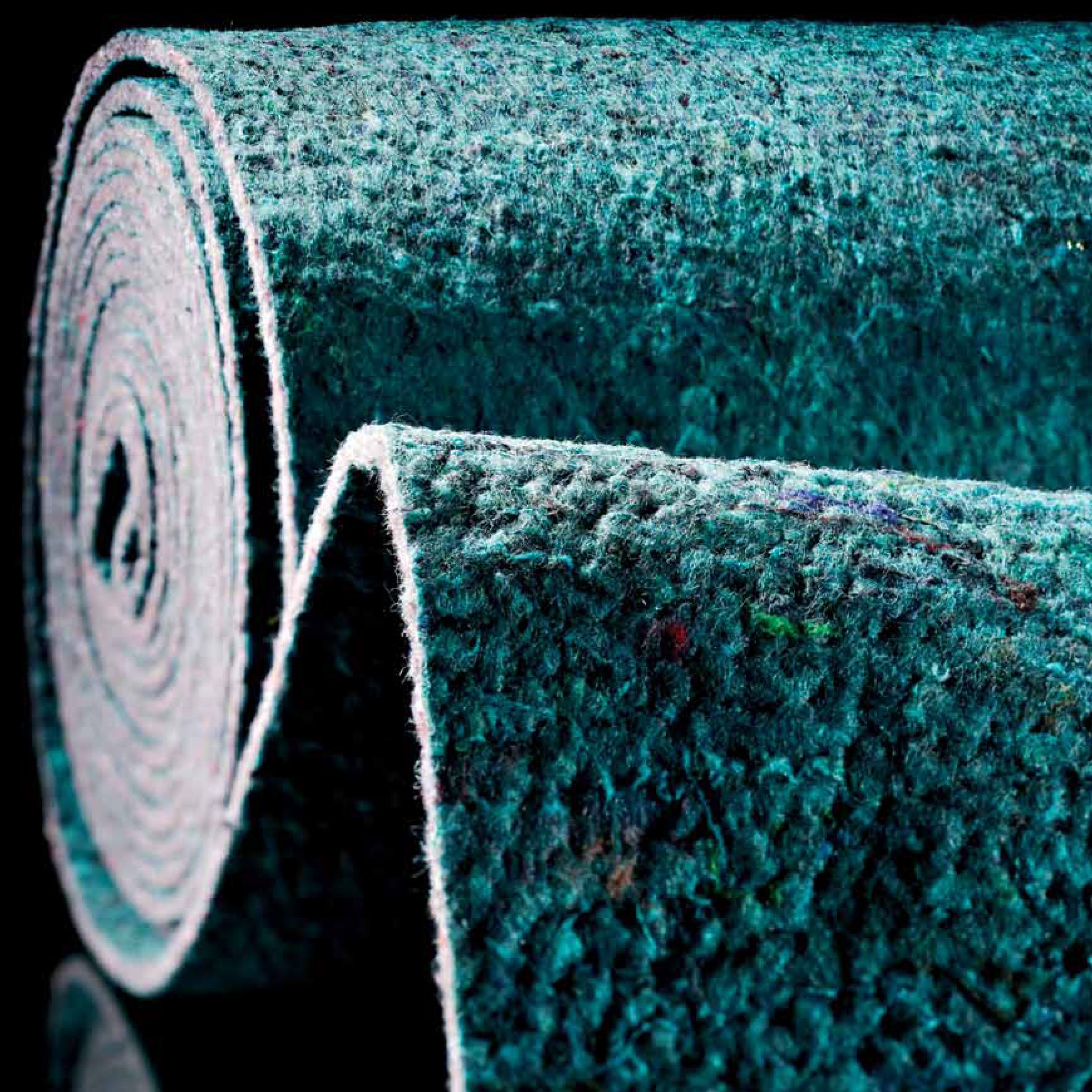 Underlay for carpet and carpet tiles
While carpet with felt backing doesn't need a separate underlay, adding one will result in a more luxurious feel. Underlay can also help prolong the life of your carpet and a high-quality option is recommended for high-traffic areas. Carpeted spots that won't get walked over as much, such as those in bedrooms, can have a more cost-effective option.
Most carpet underlay is made from recycled fibres, rubber or advanced technology foam. You may also want to consider adding carpet lining paper that will protect your carpet from dust. This is ideal if you have anyone with allergies in the home. Carpet tiles don't require an underlay.
Articles