Get crafty with hanging space
Add a fun, practical feature to your home
There's no need to hide your coats, scarves, or whatever you keep in your hallway. And if you don't have the cupboard space, changing the hooks can help tidy up your space. You don't have to stick to the traditional set of hooks on one board, or the typical way they're displayed on the wall.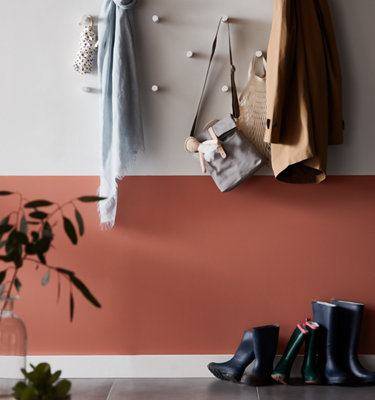 Wall of hooks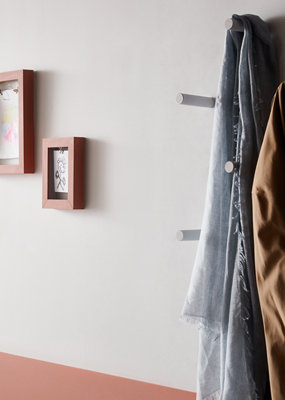 Hallways can quickly become a balancing act of hanging different coats from every season on one hook. If this sounds way too familiar, take control.
You don't have to use a singular row of hooks. Use the full wall space to position your hooks in row from top to bottom. If you have little ones, place a few hooks at a reachable height so they can start getting ready whilst you're rushing about.
You don't have to use all the hooks either, we actually think leaving a few clear makes for a really good feature that shows off your hooks and what you've done. If you're not sure, you can always do a test run to see how it looks before with blu tac.
Think beyond your traditional hooks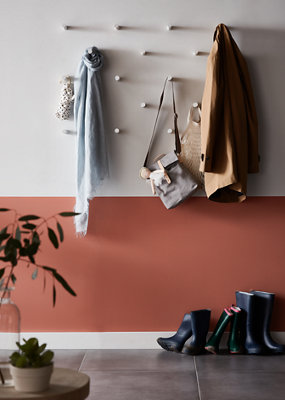 You could buy all of the same, or mix and match, but you're not just limited to that. The simplicity of wooden dowels fixed to the wall is effective.
Cut them straight or at an angle, how do they look? Why not explore your closest home improvement store? Walk down to the kitchen displays and take a look at the cabinet handles, then down the ironmongery aisle - any doorknobs that can be used?
Experiment with the same style but in different sizes dotted around your wall.
Speaking of doorknobs and cabinet handles, if you're in the midst of a kitchen renovation, keep hold of them. Use renovation paint to freshen them up or match your hallway's colour scheme.
Articles