Give treasured possessions a new lease of life
Bring sentimental trinkets back to life with our favourite suggestions
It's surprising and maybe a little worrying how much stuff we have in our homes. And when we stumble across something we forgot about, the nostalgia starts to kick in.
So, if you've found something knocking about with sentimental value, don't let it gather dust, see if you can bring it back to life and put it on show.
Let your artistic side out with renovation, spray or metal paints. Give it a new colour. Freshen up the faded paint. Get lost in the details. Polish metal objects and make them shine.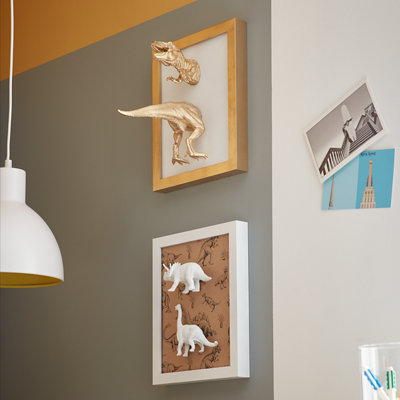 Here's a few tips to help and inspire you:
As you're not limited by the constraints of what's available in the shops, get creative – check out Pinterest for loads of ideas.
Make sure any furniture is structurally sound before you begin your upcycling project.
Invest in the right tools for the job, such as good quality paint brushes.
If you're not a fan of the distressed look but want to revive an old piece of furniture, give it a quick sand and paint with a daring, bold colour.
Think of other ways to update your old furniture – stencilling, upholstering, wallpapering or changing knobs and handles.
Repurpose an old suitcase and transform it into a coffee table or use for storage.
An old wooden ladder is a great way to display plants.
Be inspired by your passions – hang your old skateboards on the wall, use your canoe in the garden to showcase your plants or use furniture paint on your childhood toys and display them in your home.
Recycle an old drawer and turn it into a pet bed.
Use old kitchen cabinets and cupboards to make a child's play kitchen or garden mud kitchen.
Use old vintage fabrics by framing them and hanging on the wall.
Turn an old door into a desk or a table by treating to a good sand and paint and attaching legs.
You can turn a narrow cupboard door into a cute bench in the same way.
Take your time and don't allow your excitement to rush the job.
Protect your hard work with a wax or a varnish.
Take a snap before and after, show everyone. We think you might have found a new hobby.
And by the way, give yourself a pat on the back for being green and not buying more new stuff.
So, if your next home improvement project is to clear out the garage or the attic, before you throw anything away think…what could this be? And enjoy it for many years more to come.
Articles