Grass trimmer buying guide
An essential garden tool for neat, manicured lawns
Add a finishing touch to your lawn by trimming the edges with a grass trimmer.
Lightweight and easy to manoeuvre, grass trimmers are great for accessing areas that your lawnmower can't reach and for tidying up overgrown grass in fragile areas of the garden such as around plants, trees or the borders of your lawn.
There are a number of types and models available and choosing one can be difficult. So let's breakdown the options for buying a new or replacement grass trimmer.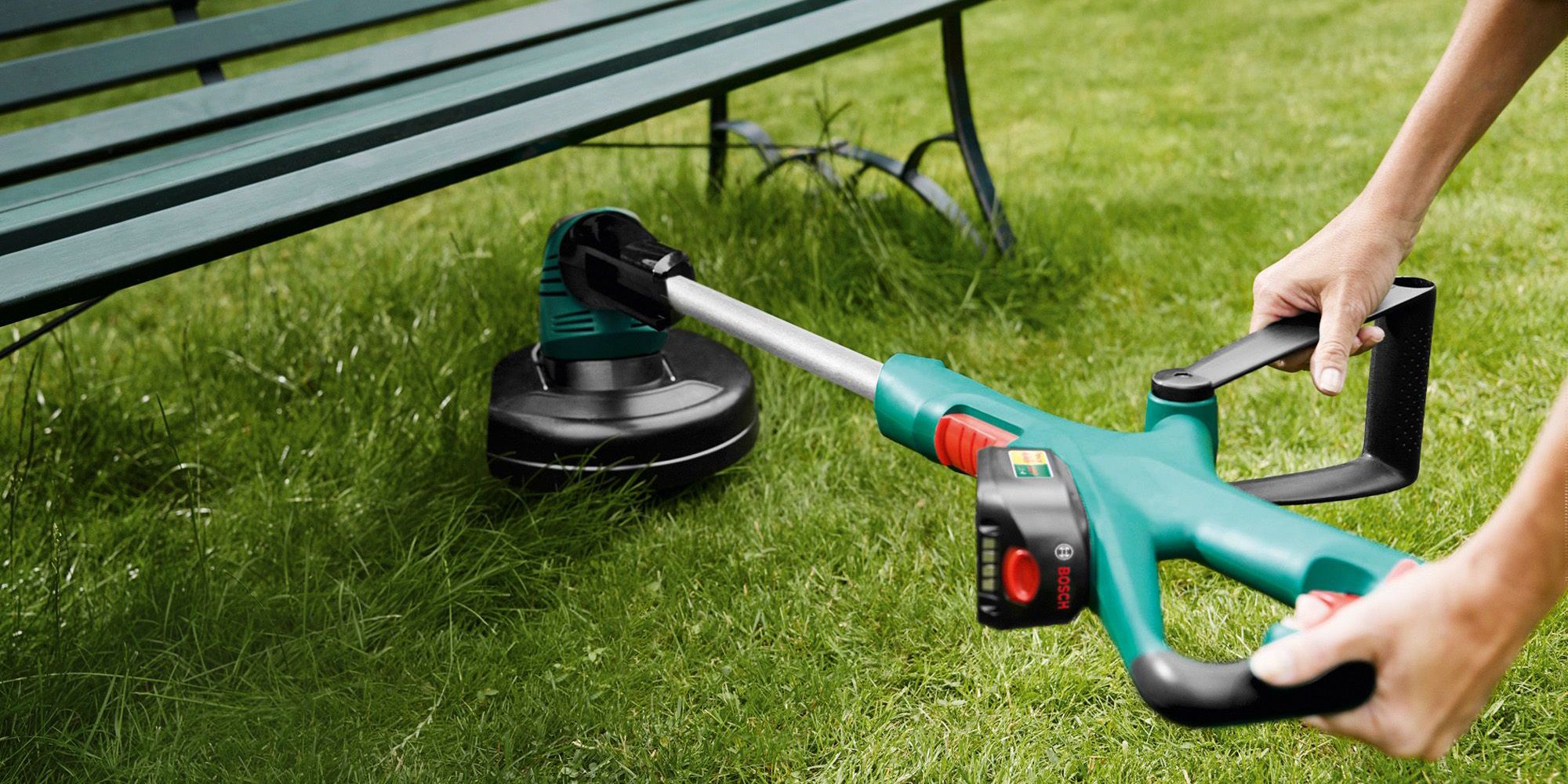 Before you begin
What will you be cutting?
When deciding on the right grass trimmer for you, it's important to think about what type of grass you'll be cutting most often. Will it be a standard garden lawn, or coarser, more overgrown vegetation? Knowing this will determine how powerful you need your grass trimmer to be, as well as the type of cutting system you choose.
How big is your garden?
If you have a large garden, or plan to trim far away from your house, consider an option that doesn't have to be plugged into the mains for greater freedom of use and movement. Similarly, a lightweight option will help you stay comfortable for the duration of the task.
Also, consider how densely packed with plants your outdoor space is. For example, if you need to work around a lot of flowers, bushes or trees, a trimmer with a smaller head will allow you to do this without damaging them as easily.
Articles