Choose the greenhouse to get planting - whatever the weather
You don't have to be an expert gardener to get the most out of a greenhouse. These garden structures make growing and maintaining plants, fruit and vegetables easier throughout the year for everyone - from experienced growers to enthusiastic novices. Greenhouses help extend the growing season - allowing you to start planting earlier and continue later into the year. They also shelter delicate new plants from frost, snow and too much rain come the winter weather.
And it's not just about how you grow your plants, but what you can grow as well. Greenhouses provide a warm, constant climate that nurtures exotic plants that aren't native to the UK, making it possible to introduce more unusual additions to your home and garden.
So whether you're interested in your first greenhouse or replacing an existing one, read on for our guide to helping you choose the best greenhouse for your growing needs.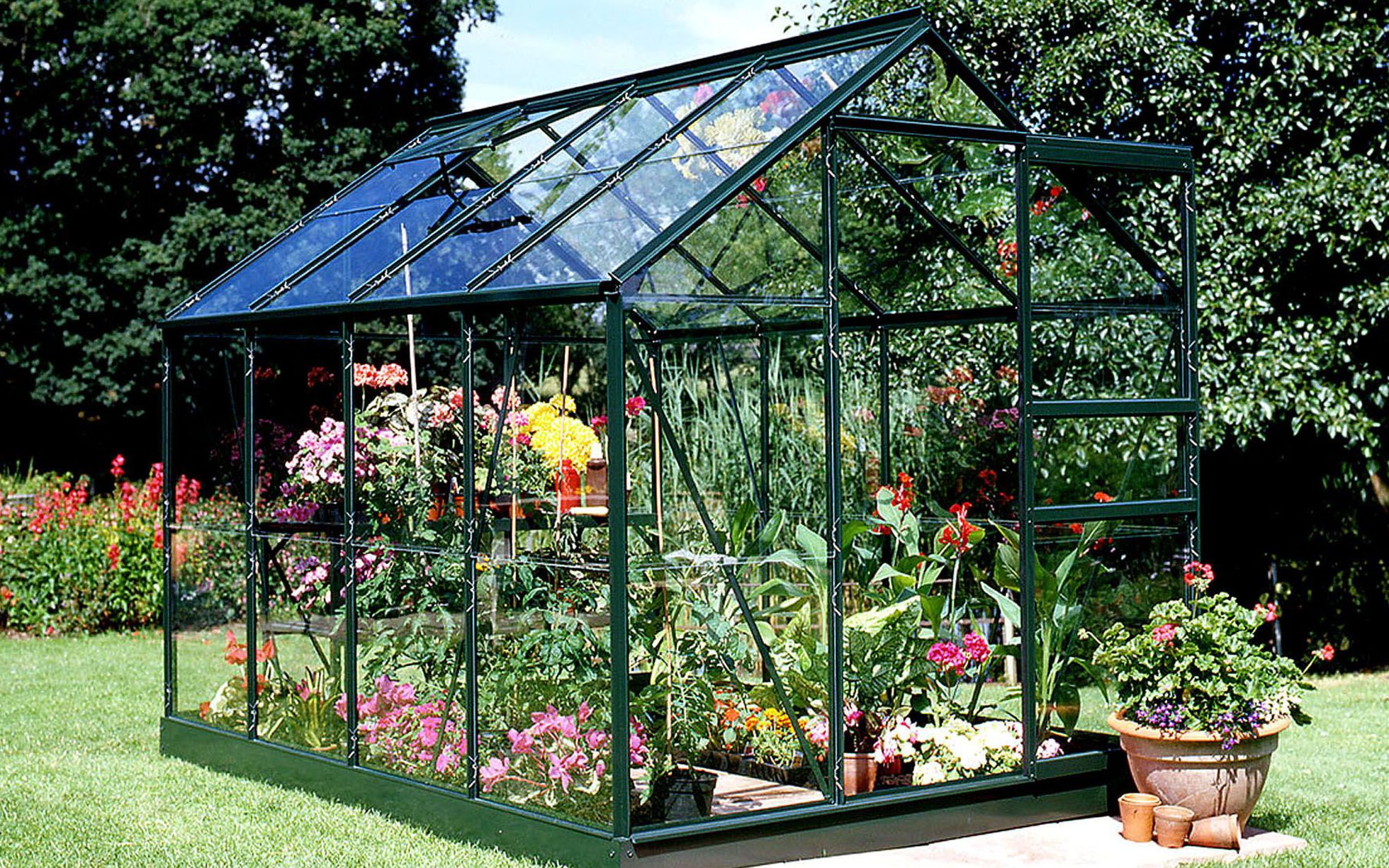 Types of greenhouse
With your greenhouse's location decided on and suitably prepared, it's time to think about the different types of greenhouse available. There are two important elements to think about - the frame's material and the windows' glazing.
Greenhouse frame materials
There are three options for your greenhouse frame: aluminium, wood and extruded resin (plastic).
Greenhouse glazing materials
There are two main types of greenhouse glazing available - polycarbonate and glass. Some greenhouses feature more than one type to offer the best combination of insulation, lighting and safety.
Polycarbonate glazed greenhouses
A thinner, more durable option to glass, polycarbonate is available as panels or twinwall.
Glass greenhouses
Glass glazing is a heavier option for your greenhouse and choosing this will lead to a stronger structure overall. But beware of impacts, as it's more likely to shatter easily than polycarbonate. We offer two types - horticultural glass and toughened safety glass.
Greenhouse features
Once you've decided on your greenhouse's materials, it's time to think about its style elements.
Greenhouse roofing structures
There are five options when it comes to picking a roof for your greenhouse: apex, curved apex, Dutch apex, cathedral and lean-to.
Whichever option you choose, check to see if it comes with a roof panel that you can prop open for extra ventilation. This also releases any condensation without losing as much heat as you would by keeping the doors open.
Greenhouse doors
Before choosing your greenhouse door, consider how much space you'll need to open it up fully. Will you be moving large items in and out, such as tall plants, tools or equipment? And don't forget ventilation – the bigger the greenhouse, the more ventilation it will need. Think about both the number of doors needed and the most suitable opening mechanism.
You might need
With your greenhouse chosen, don't forget the finishing touches. We offer a wide range of greenhouse accessories to suit your growing needs.
Articles