How to care for birds in the garden
Advice on how to look after wild birds
Many of us love to catch a glimpse of the birds that visit our gardens. They bring our outdoor spaces to life and are fascinating to watch.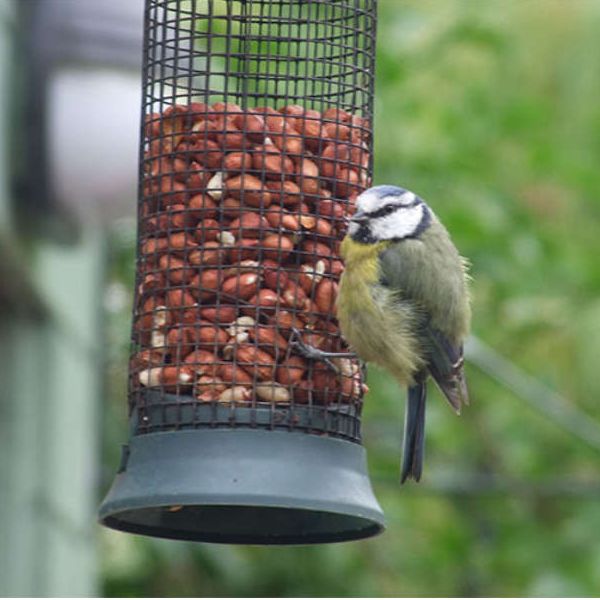 At a time when British wildlife is under increasing pressure from changes to the countryside, encouraging birds into our gardens is more important than ever.
Providing food, water and shelter for birds can really help and you don't need a big garden in order to do this. Bird feeders work very well on balconies and in small courtyards too.
Follow our top tips and you'll be sure to have feathered visitors regularly. For more ideas on how to help nature in your garden, you can also read our guide to creating a garden that is ideal for birds, insects and wildlife.
Caring for birds throughout the year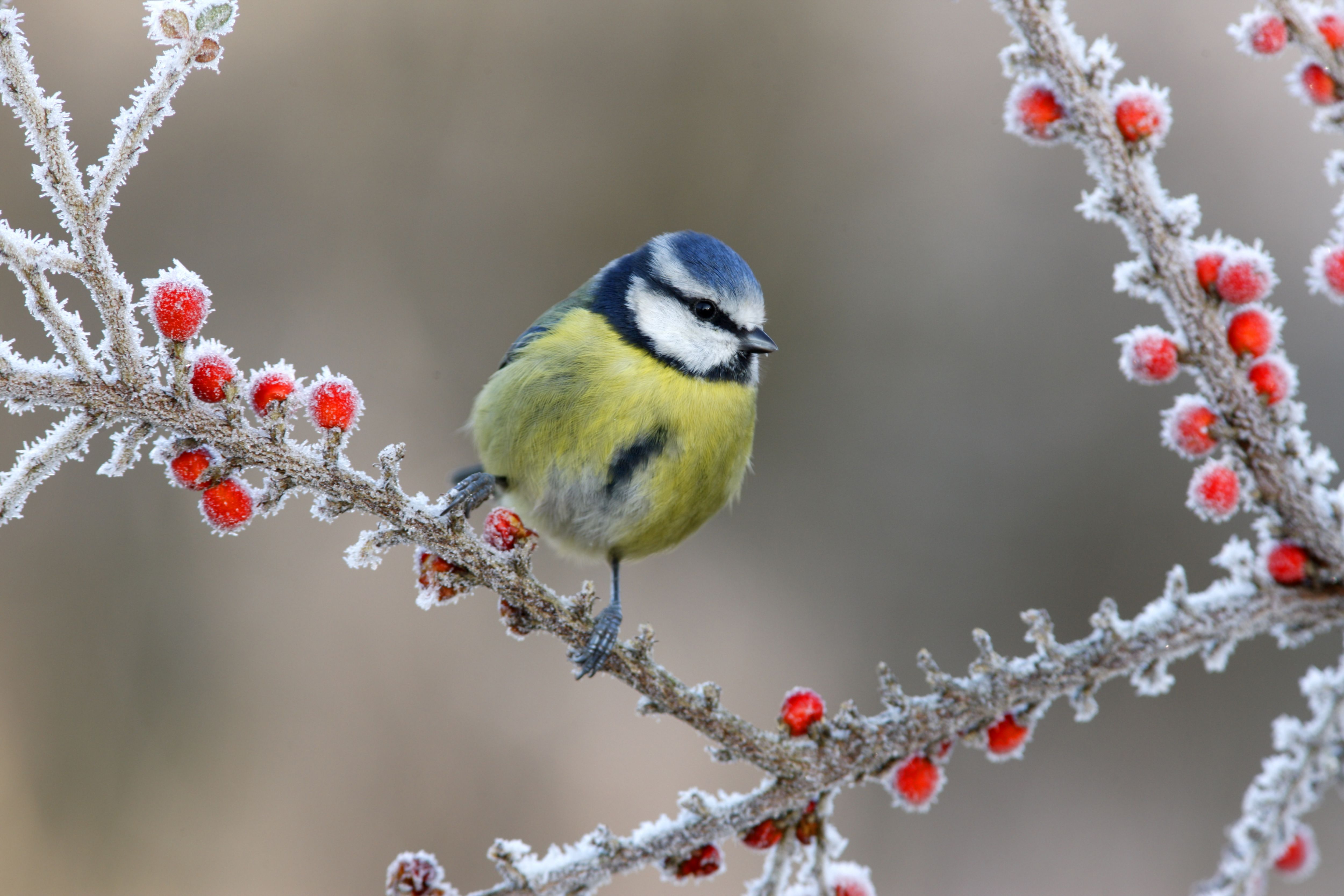 You can feed birds in your garden throughout the year though feeding becomes more important over winter and early spring. Birds' natural food may be scarce then and they need even more energy than normal in order to survive the cold weather.
Winter is also the time of year when you might attract birds that are more difficult to spot in summer. Siskins, for example, make good use of garden bird feeders when food is hard to find in their woodland habitats.
There are plenty of ways to help your feathered friends all year round:
Year-long garden jobs to care for birds

| Season | Job to do |
| --- | --- |
| Winter | Feed birds and provide water (especially during cold snaps) |
| Spring | Put up new nest boxes and continue feeding birds |
| Summer | Plant flowers and shrubs that support pollinating insects – which in turn feed birds. During dry spells, provide water. |
| Autumn | Empty out and clean nest boxes before putting them back in place. Plant trees and shrubs to provide shelter. Give your bird feeders a good clean so they are ready for winter feeding. |
Encouraging birds into your garden
When you first put out food for your garden birds, do not be disheartened if not many use it over the first few days. It can take birds a while to discover a new feeding station, as well as ensure that it's safe to use.
Once they do start using it regularly, keep an eye on food levels and adjust the amount of food you put out if it's not all being eaten. Clear up any food from the ground before nightfall to ensure that you're not encouraging rats into your garden. If, after a week or so, your feeder hasn't been visited, experiment with a different type of food and or a different location.
Natural bird food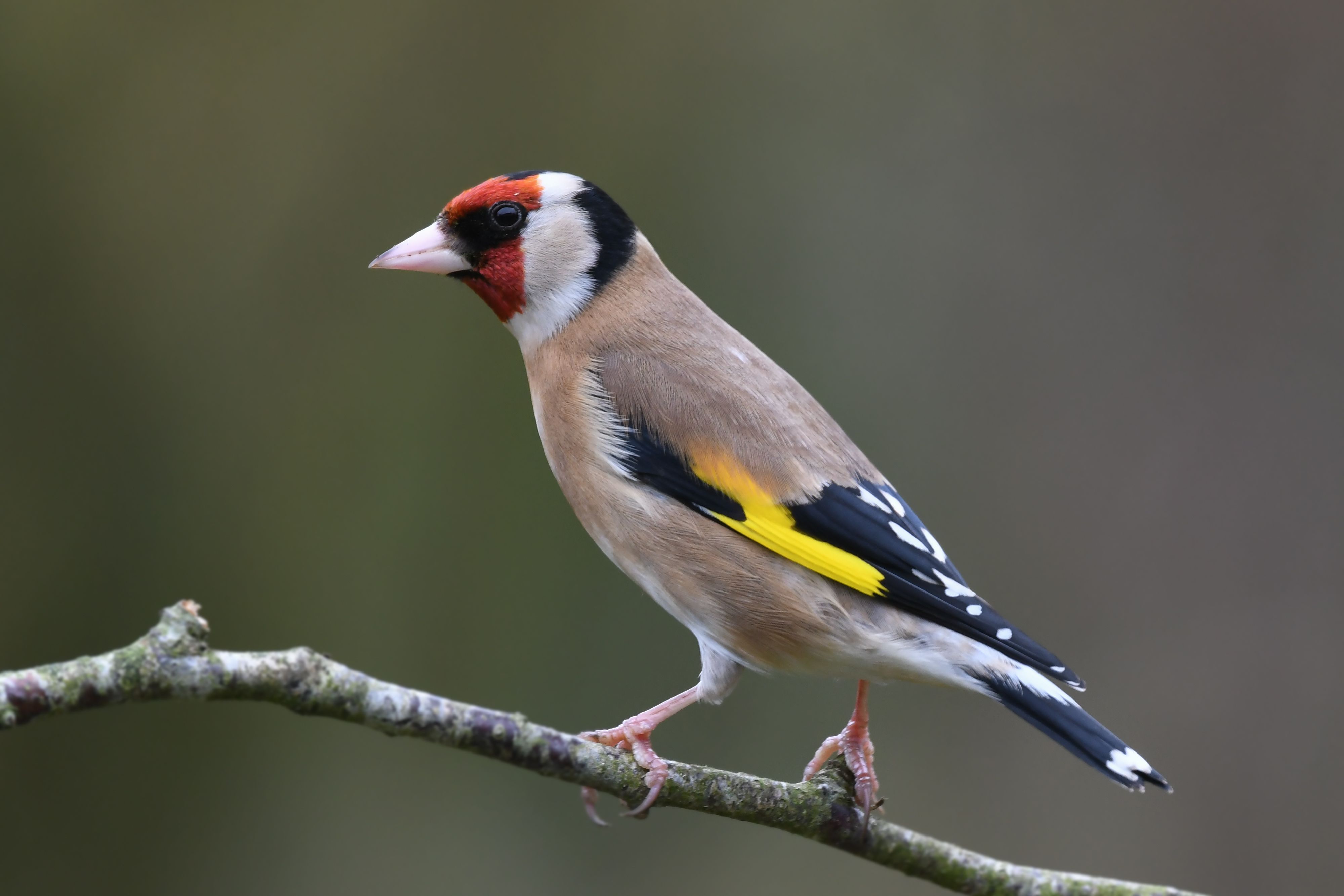 Insects and other bugs form a major part of a bird's diet – especially in spring and early summer when bringing up their chicks. By adding certain plants into your garden, you can encourage insects into your garden and help increase the natural food levels for the birds.
Choosing plants and trees that grow fruit and berries is a great way to produce natural foods for birds. Try:
Pyracantha
Holly
Berberis
Apple trees
Pear trees
Types of bird food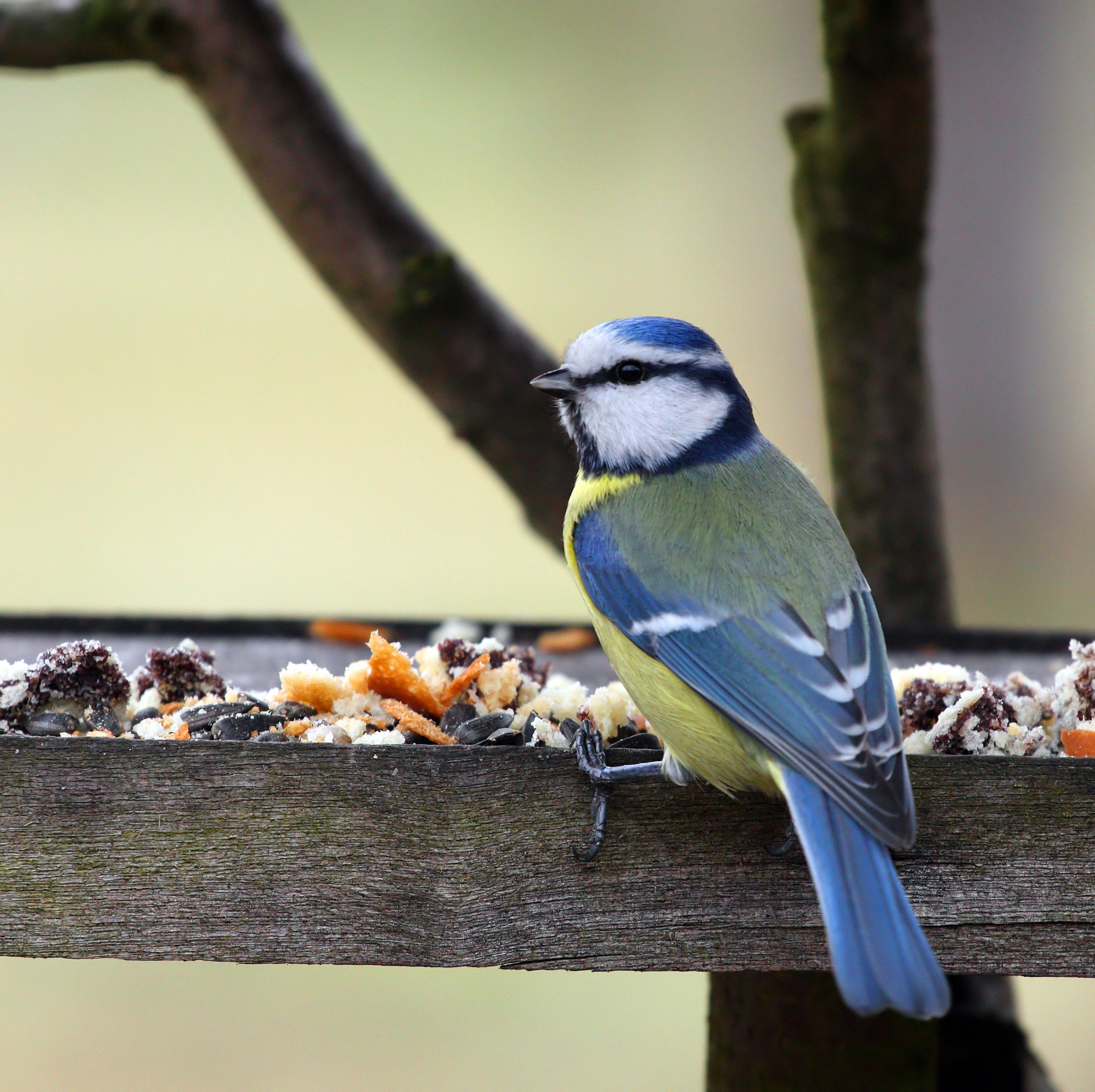 Bird food needs to be high in energy and protein. It's not a good idea to just offer them bread – seeds, nuts and fats are much better options for them.
It can take a little while to establish which food the birds in your garden enjoy the most, so experiment with different types until you find their favourite.
Bird seed
High in energy, bird seeds are a good food source for many birds and are suitable for year round feeding. Tits and finches love sunflower seeds, but opt for shelled sunflower hearts to reduce mess in your garden. Nyger seeds are a favourite bird with goldfinches, greenfinches and siskins. Choosing a seed mix will provide a variety for your birds.
Peanuts
Popular with tits, sparrows and many other types of bird, peanuts are high in fat – just be sure to never put out the salted or flavoured varieties. To reduce the risk of birds choking on them, place peanuts in a mesh feeder.
Fat mixtures
These blends of suet, seeds, fruit and mealworms are perfect for winter feeding. They're available as balls and pellets and even in coconut shells.
Mealworms
Robins and blackbirds will appreciate this high protein food. Mealworms can be placed directly on a bird table as they are, or you can soak them in a little warm water first to rehydrate.
Fruit and kitchen scraps
Some of your kitchen leftovers make good food for wild birds. Don't throw out your bruised apples or pears - starlings and thrushes won't mind if it's in less-than-perfect condition. Cut fruit up to make it easier for the birds to peck at. Pastry (cooked and uncooked), grated mild cheese and even cooked potato can be used as bird food.
Packaging
All of our suet balls are sold without any mesh packaging to make them safe for birds. If you buy yours elsewhere, be sure to remove any nylon mesh before putting the balls out for the birds as this can entangle them.
Bird feeders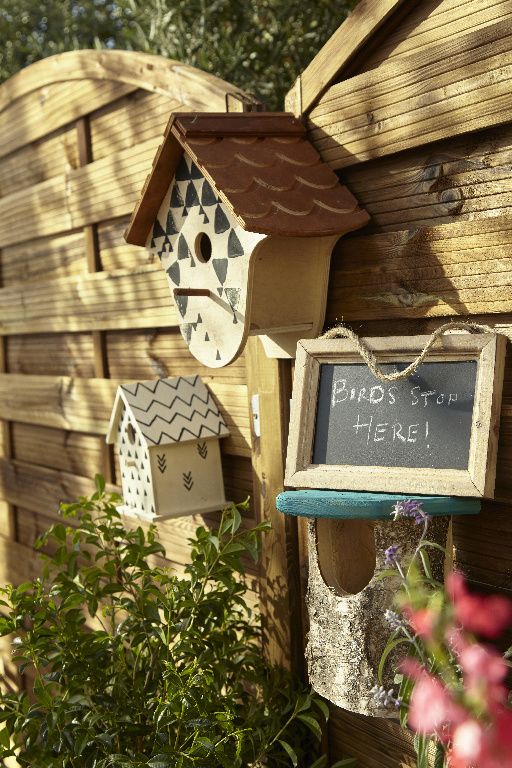 Birds feed in different ways. Finches and tits are very agile so can access hanging feeders easily, while thrushes and starlings find it easier to feed from the ground or from ledges. To cater for as many birds as possible go for a feeding station. These allow you to hang feeders from them as well as providing platforms to place food on.
If you only have space for hanging feeders, use a shepherd's crook or a pole system. These can be more cat proof than traditional tables.
Whichever type of feeder you choose, be sure to keep it clean. Trichonomosis is a disease that can have a devastating impact on greenfinches, sparrows and other finches. Removing old food and droppings can help to prevent disease. All equipment should be washed using a 5% disinfectant solution. Remember to wash your hands thoroughly after cleaning feeding stations and handing bird food.
Types of hanging feeder
There are a few different types of hanging feeder that you can choose from, including the following:
Metal mesh cages: This is the safest way to provide nuts, as it allows birds to peck out manageable-sized pieces from the feeder. In wet weather, replace the nuts regularly in order to prevent mould.

Plastic tubes: Designed for sunflower seeds or seed mixes, plastic tubes keep the seeds dry. If you want to feed the birds nyger seeds, look for feeders with an adaptor or specialist nyjer seed feeders.
Cages: Used to hold fat balls in a way that is safest for birds – the nylon mesh bags they are sometimes supplied in can trap feet and beaks.
Where to place bird feeders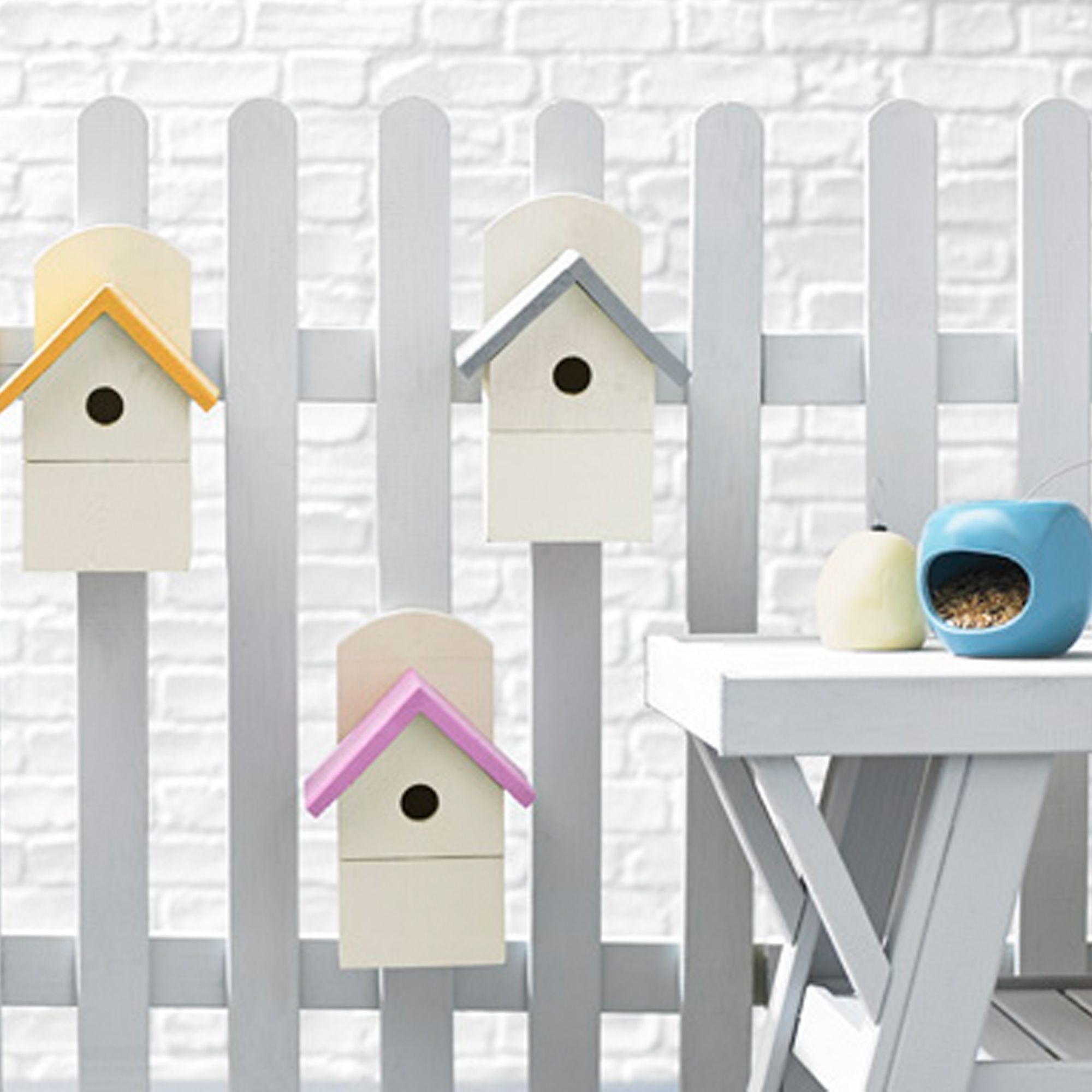 Place bird food a small distance away from shrubs and fences so that cats and other predators won't have a vantage point nearby. It's worth moving your feeders to a new location monthly.
When positioning your feeder, bear in mind that many birds will appreciate a lookout point a couple of metres away where they can wait to see if it is safe to approach – a bush is ideal. You may find that blue tits take their food back to this point to eat it.
Being able to see the birds is a great way to engage children with nature so try and place your feeders in a spot that is visible from inside your home.
How to provide water and shelter for wild birds
Thinking about the water and shelter available to birds that visit your garden is as important as providing food. You will encourage return visits from your feathered friends if you garden offers them all these things:
Water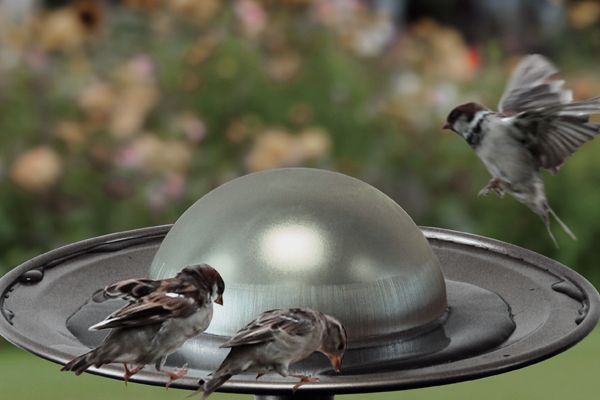 Essential for bathing as well as drinking, birds make good use of ponds and even puddles when available. During extremely cold weather (when water will be frozen) and periods of droughts, birds will need your help.
A bird bath is a simple way to provide birds with fresh water for drinking and bathing. For an easy alternative, fill a plant saucer with water and weigh it down with a few stones. Whatever you use, make sure to clean the bath regularly so that the water stays fresh. Keep an eye on it when the temperature drops. Use warm water to melt any ice so that the birds can continue to bathe and drink.
Shelter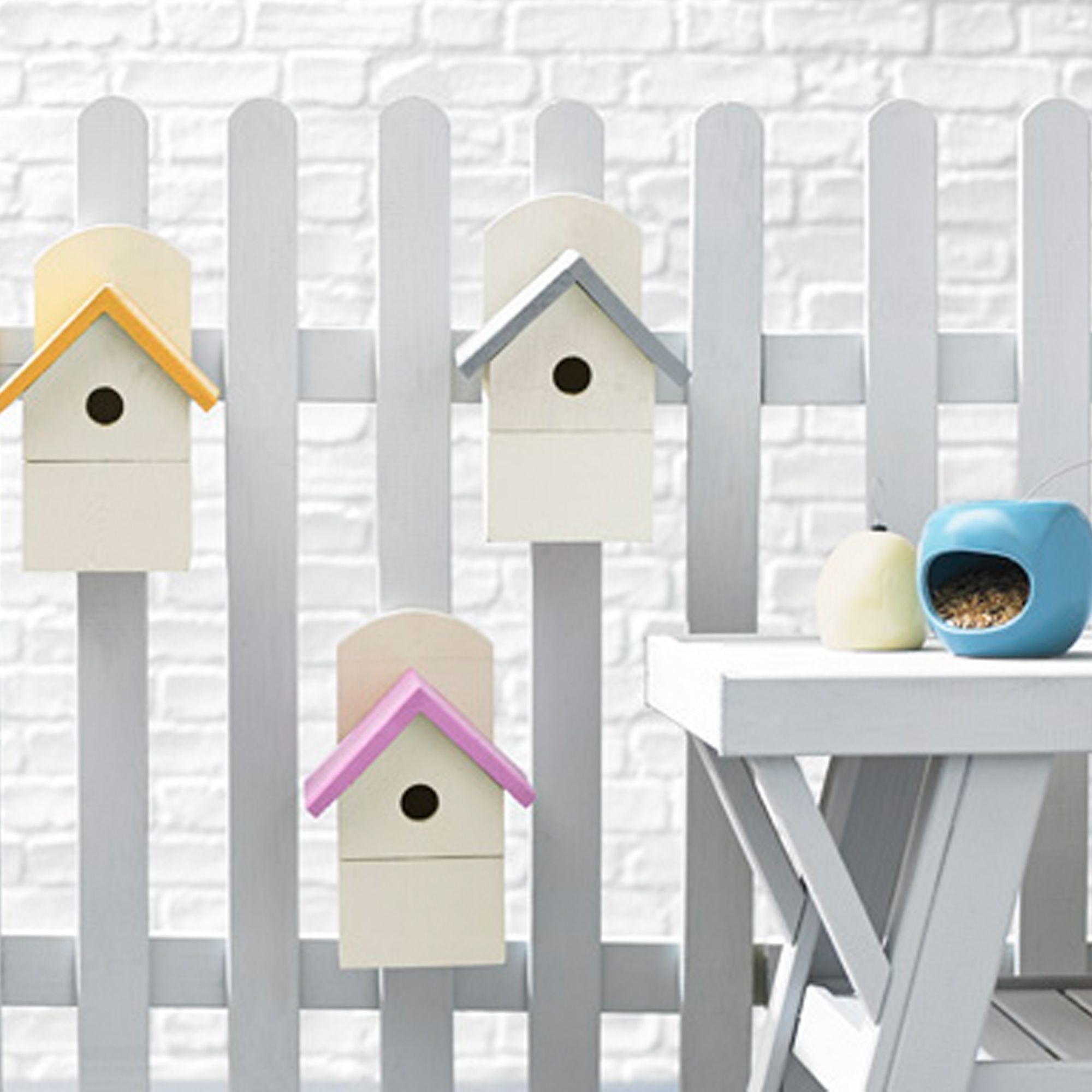 Bird boxes provide a good roosting spot in winter as well as a place to nest. Attach your nest box to a wall or tree, ideally about two to four metres above the ground.
If you can position it on the north or east side of your garden, it will be sheltered from strong sunlight and kept a little drier as wind from the south and west tends to bring more rain.
Placing a few wood shavings or dry hay inside will make it cosier for the birds.
Avoid the temptation to peek inside nest boxes and disturb birds and chicks that might be in there. Once a nest box is in place, leave it alone until at least August.
Birds will make use of shrubs and trees in gardens for their nests so try to avoid pruning between March and August. Once autumn rolls around, empty out any debris from nest boxes and clean it with boiling water. Let it dry out before putting the lid back on and putting it up again.
Articles