We remain open and here to help. Customer and colleague safety remains our priority. Whether shopping in-store or online, we urge you to follow the Government's social distancing guidelines and to shop responsibly only for what is necessary. 
How to clean and repair your gutters
Knowing how to clean & repair your gutters can make a big difference to your home
The exterior of your house takes a constant battering from the elements - especially wind and rain. This can take its toll on the masonry and guttering systems, and can sometimes overwhelm them. Read on for expert tips, and a foolproof step-by-step guide on gutter repair - we'll get your system back up and running in no time.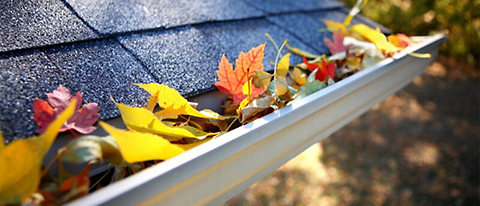 ---
---
Our video guide gives you step by step advice to help you clear your gutters.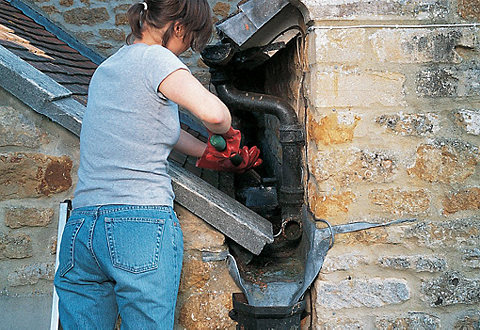 Step 1
Use your garden hoe to pull the debris towards you until you can reach it with your hand.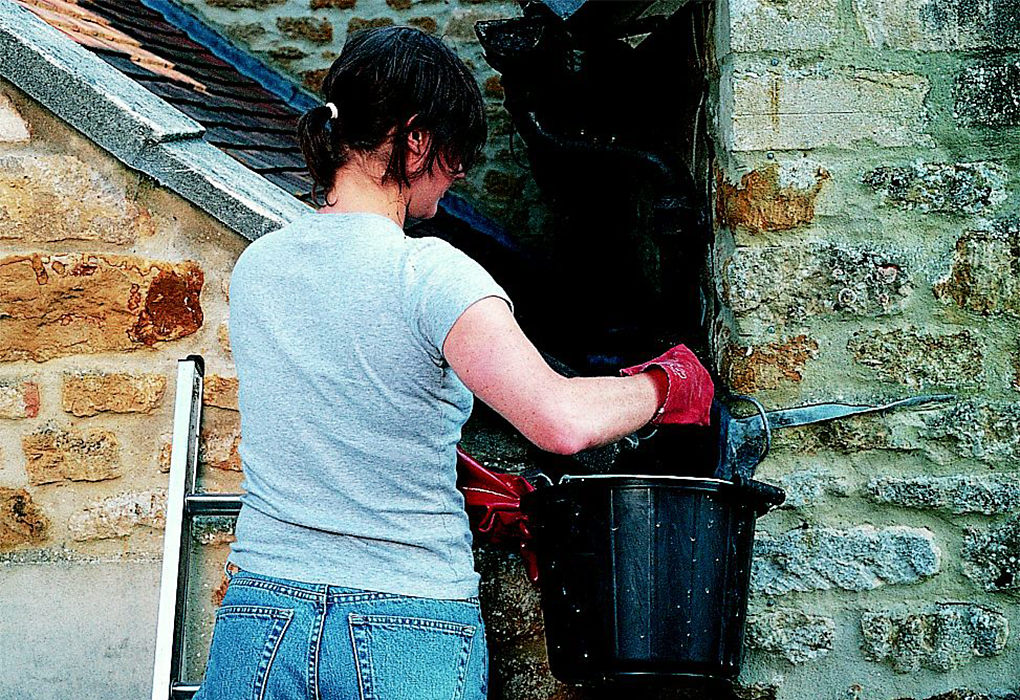 Step 2
Hold a bucket beneath the end of the gutter and slide the debris into it.
---
You can use joint repair tape to fix minor leaks or cracks in your cast-iron guttering or downpipes.
Top tip for gutter repair - Leaking downpipes
If a downpipe leaks during heavy rain, it may be a sign that the section of pipe below the leak is blocked by leaves or some other obstruction. You might be able to dislodge it with a garden hose, though. Just cover the drain, turn on the water and direct it up the downpipe. If that doesn't work and the blockage is near the top of the pipe, use a length of wire to clear it. If it's near the bottom, you might need to use a drain rod or take a section of the pipe apart.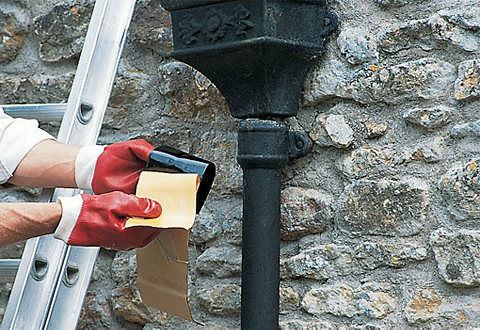 Step 1
Start by cleaning around the area you need to repair with a wire brush - this will remove any loose paint or rust. Then cut off a length of repair tape a few centimetres longer than the width of the downpipe, removing the paper backing.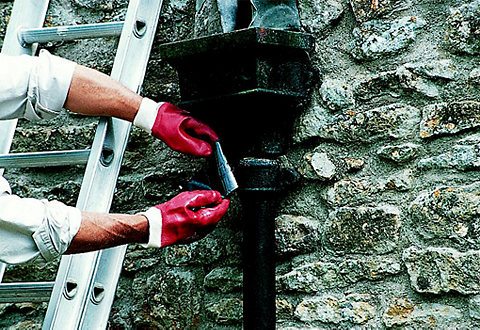 Step 2
Wrap the repair tape around the joint and overlap the ends.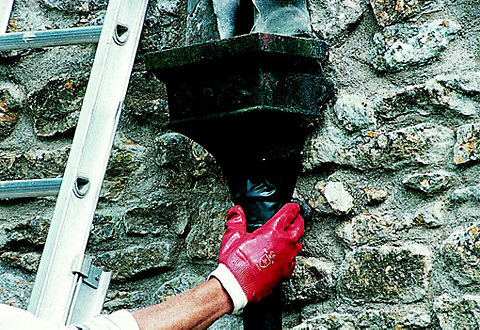 Step 3
Press the tape firmly with your hand to mould it around the shape of the joint.
---
You can use roof and gutter sealant to repair bigger leaks in metal guttering, or a damaged union piece in plastic guttering. Always protect your hands by wearing heavy-duty gloves, especially when you're applying the sealant.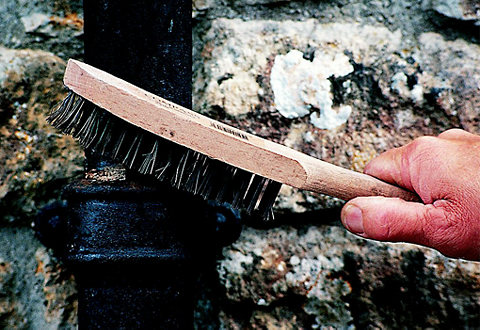 Step 1
Clean around the area you want to repair with a wire brush to remove loose paint or rust.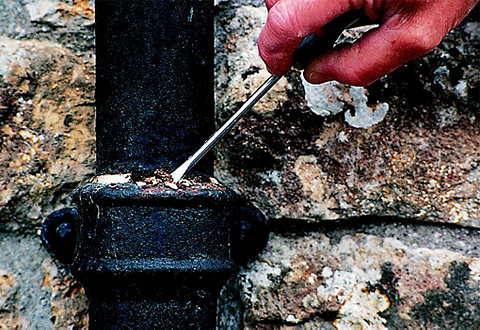 Step 2
Use an old screwdriver to dig out any old jointing material.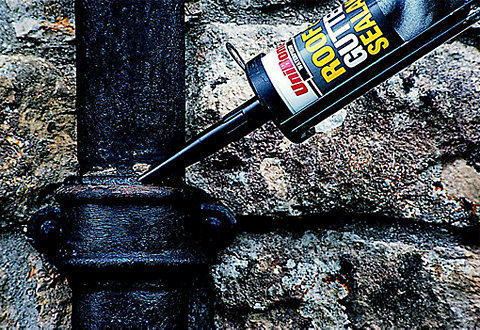 Step 3
Put the nozzle of the sealant gun into the joint, and run a bead of roof and gutter sealant around the pipe. Make sure you've filled the cavity.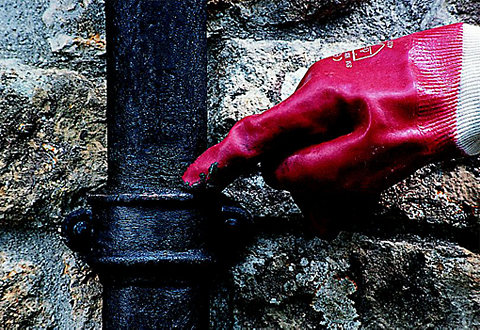 Step 4
Smooth the sealant with your finger to leave a neat finish.
---
Lengths of old cast-iron guttering are often joined together with bolts.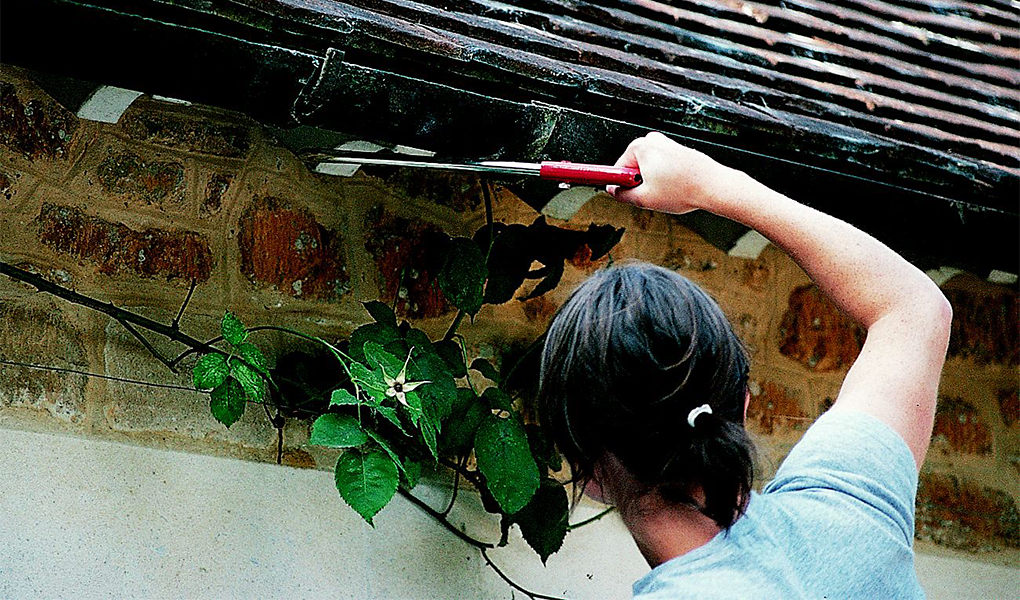 Step 1
Try to undo any old securing bolts with a spanner. If you can't do this, use a hacksaw to cut through the bolt. Then tap its shank upwards through the gutter with a nail punch and hammer.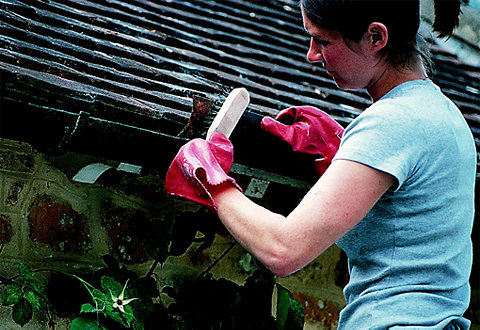 Step 2
It's a good idea to wear heavy-duty gloves to separate the gutter joint - you'll probably need to tap it to loosen the old putty or mastic. You can then clean the joint with a wire brush.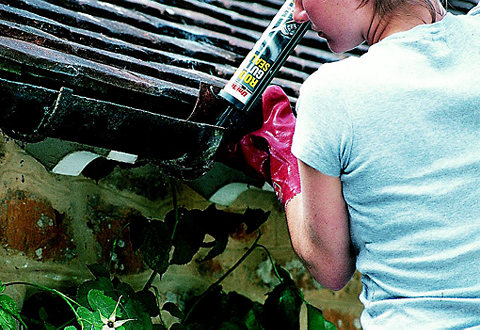 Step 3
Run a bead of sealant into the joint.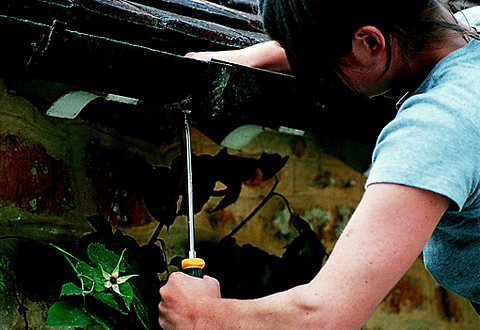 Step 4
Press the guttering into the sealant and fit a new galvanised gutter bolt. Then, with your gloves on, smooth the excess sealant with your finger.
---