How to create a garden for relaxing
Unwind in your outdoor retreat
There are times when we all need to escape the hustle and bustle of modern living. Creating a relaxing environment right outside your back door will give you a space where you can clear your thoughts and take it easy.
Our top tips are here to help you create your personal haven, whatever your space, budget or style.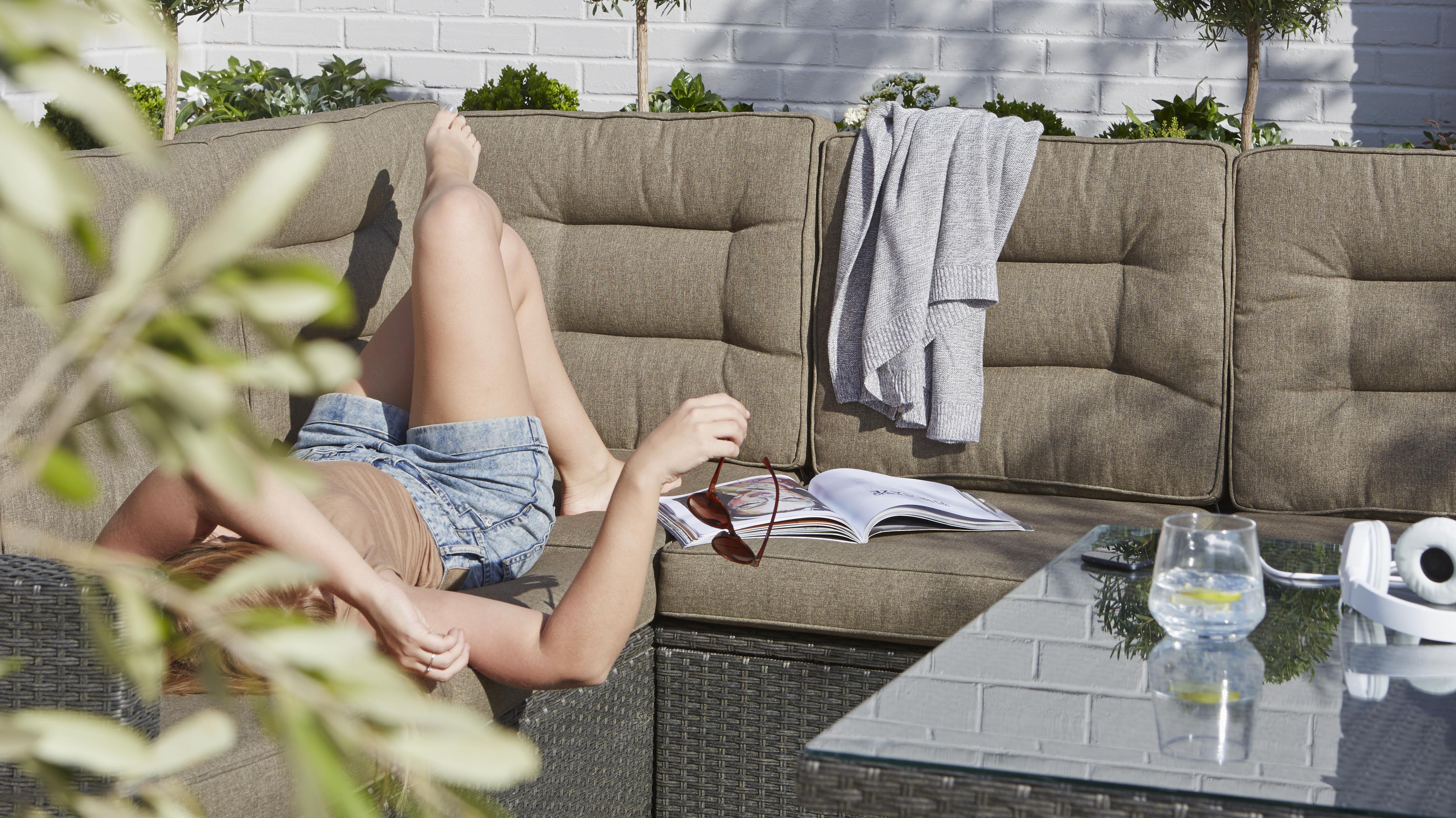 Tools & materials required
Our top tips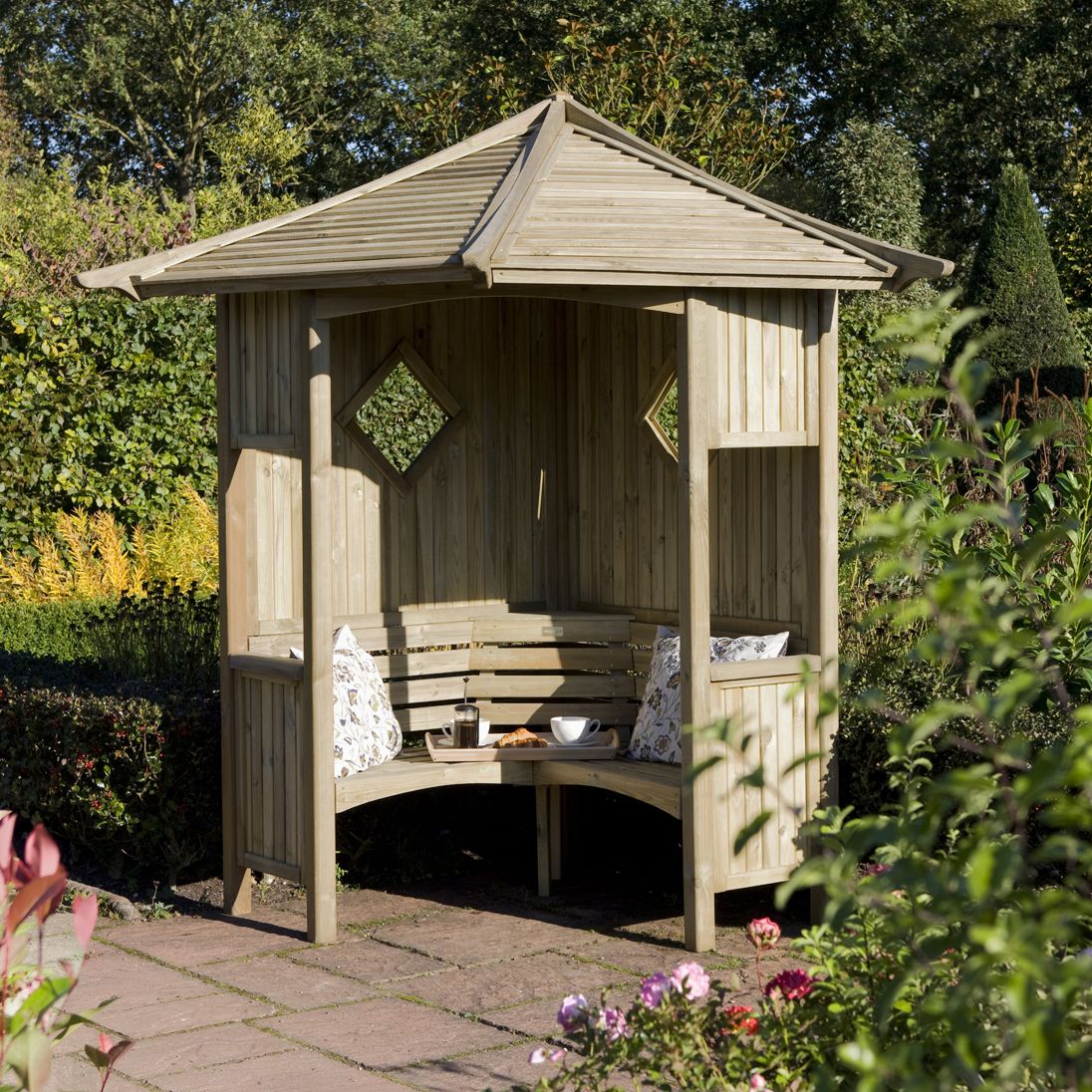 Hide away from it all
Quiet time in a secluded space is an ideal way to de-stress. Block out the sights and sounds of the surrounding area with hedges, trees, fencing, walls or trellis to create a sense of privacy and isolation. And, if you have the space, use trees or tall plants to block out anything unsightly, or prevent neighbours being able to look into your garden.
Alternatively, create just one place for unwinding such as an arbour or summerhouse. Arbours provide some shelter and protection from the sun and a pretty corner for you to sit back and enjoy your garden. While summerhouses offer a spot to sit and work on projects away from the doorbell and telephone, while still making the most of the outdoors.
Shop fences and trellis Shop walling and coping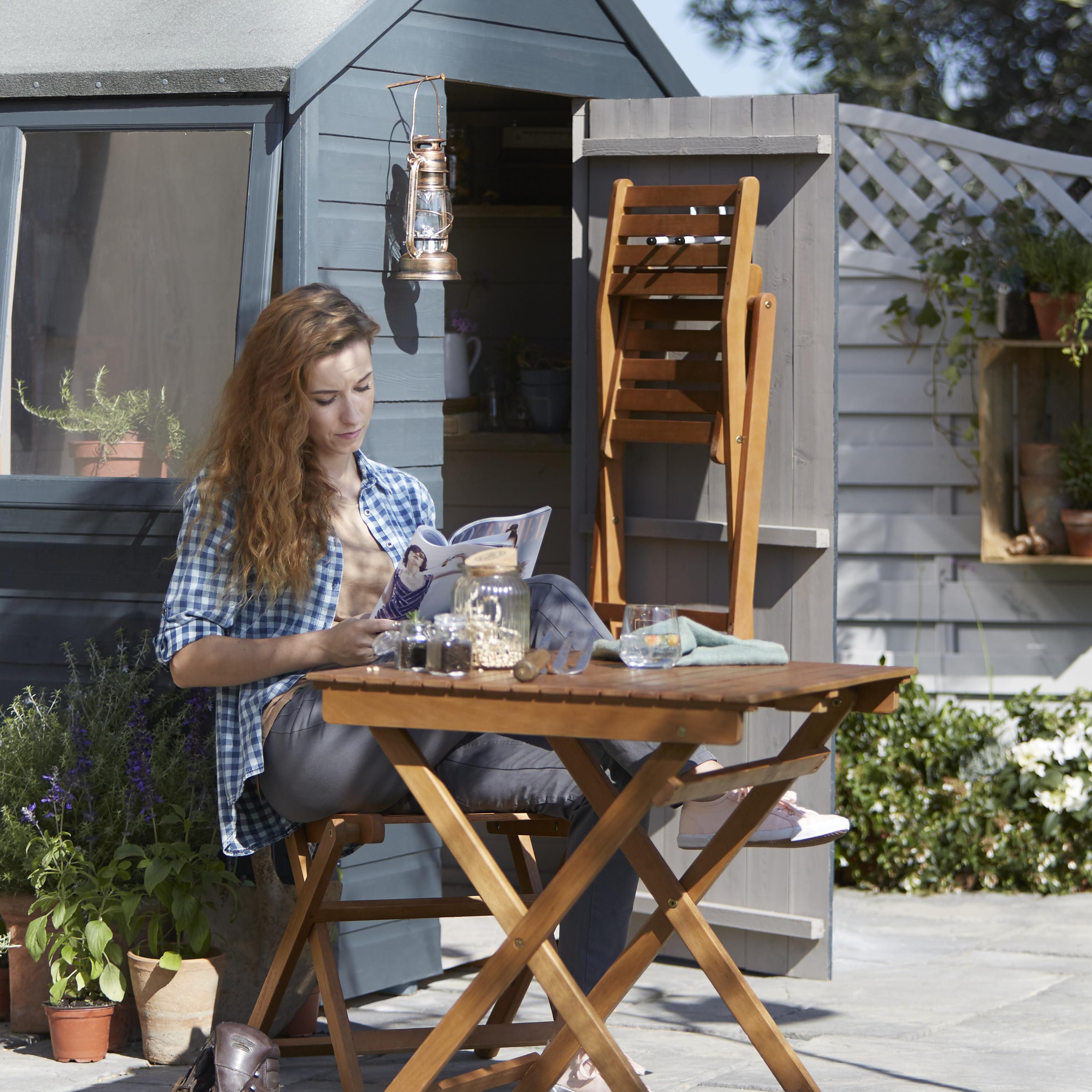 Create a space of your own
Once you've ensured some privacy, your garden is an excellent place to practice yoga. The gentle, flowing movements feel harmonious with your natural surroundings, and are a great way to start, or end your day. Just throw a mat or towel down on your decking, or even straight onto your lawn and get going.
Other tranquil activities include meditation, reading or even just sitting with your thoughts. Think about doing some painting or drawing. Or, for the less artistically-minded, even a colouring book can help you unwind after a stressful day at work.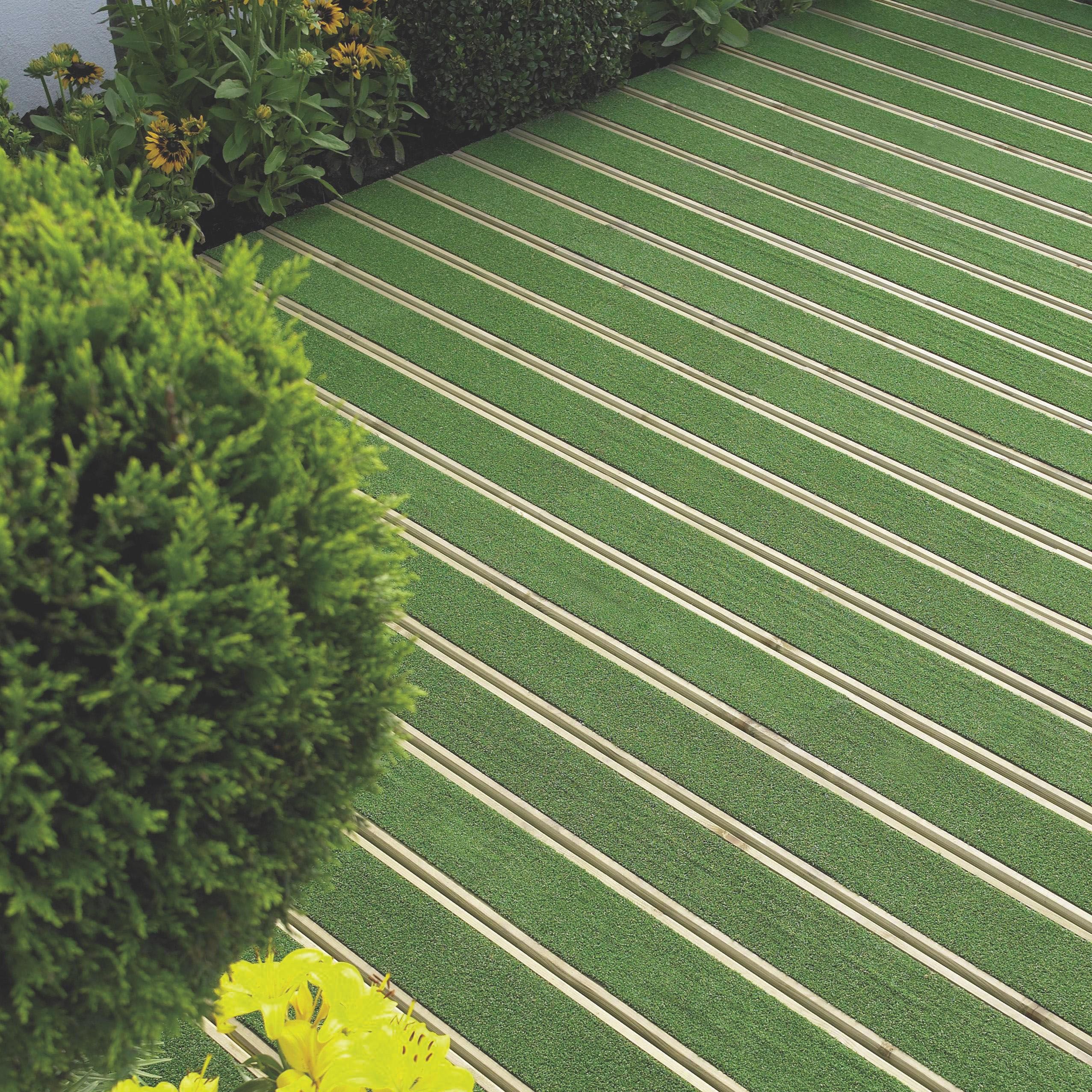 Kick off your shoes
The summer months are the perfect time to wander around your garden barefoot - a relaxing and calming experience that helps connect you to nature and forget the day's troubles. A lush lawn is obviously the ideal choice, so make sure that yours is well cared for. If it's too damaged, you may need to lay some new turf. It's not too difficult a project and we have simple step-by-step instructions to help you get started. However, if don't have the time to maintain it, don't discount an artificial lawn - the latest advances ensure that they feel great underfoot and dry quickly after a shower.
Alternatively, explore a hard landscaping option such as decking. It offers a slightly softer and warmer experience than cold paving. Look out for our artificial grass-covered option (pictured) that combines the best of a lawn and decking. Just be sure that all screws and nails are firmly in place, and replace any cracked or broken boards before you take your shoes off.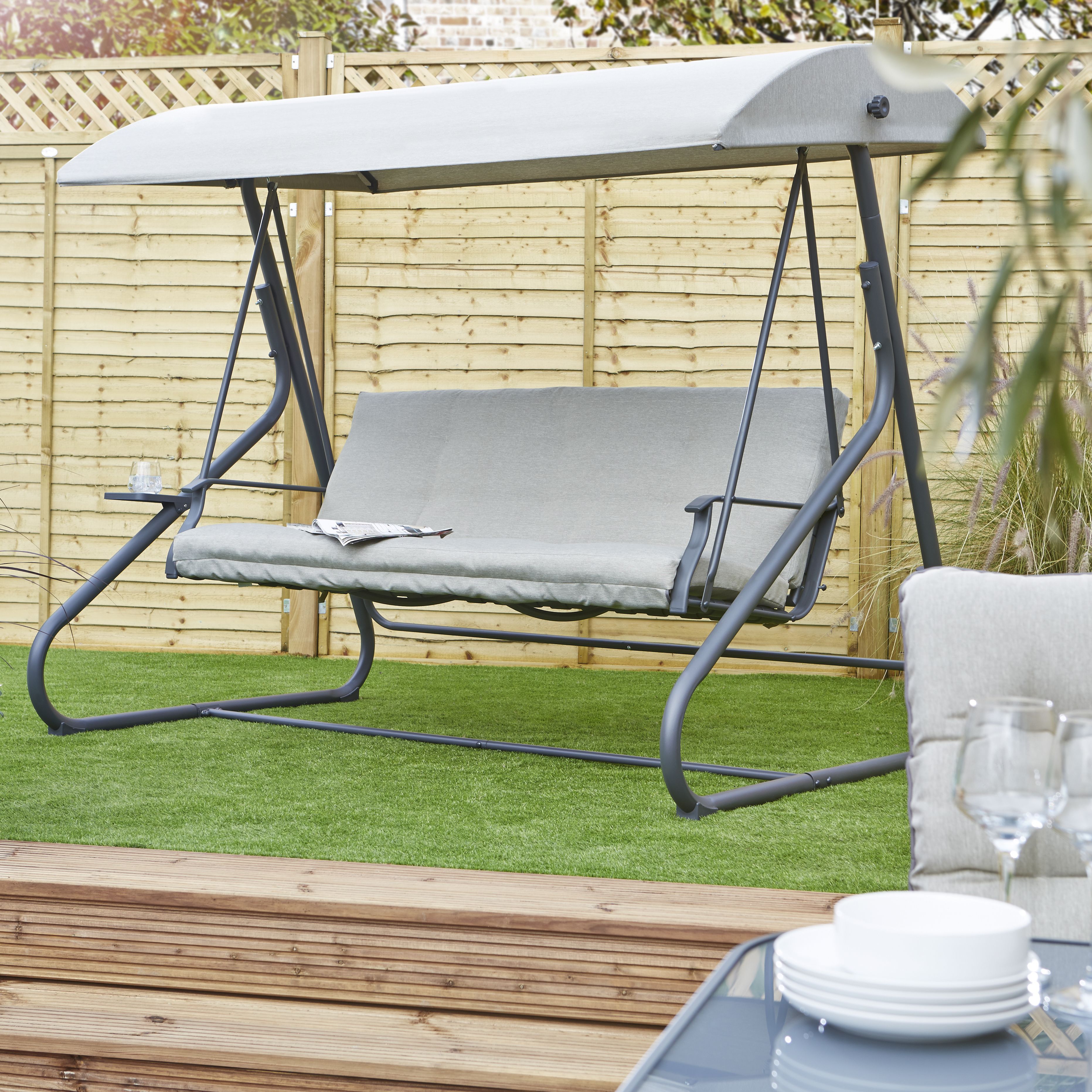 Sit back and relax
Make the most of the good weather by taking the opportunity to dine al fresco. Eat your breakfast outside at one of our bistro sets and feel as though you're holidaying on the Continent. Enjoy afternoon tea with one of our comfortable coffee sets, and relax over dinner with friends and family thanks to our wide range of outdoor dining furniture sets.
For those that just want to lay back and soak up the sun, combine one of our sun loungers or swing with a book and you won't have to move for hours. Or add a bench to the sunniest part of your garden and just sit back and enjoy.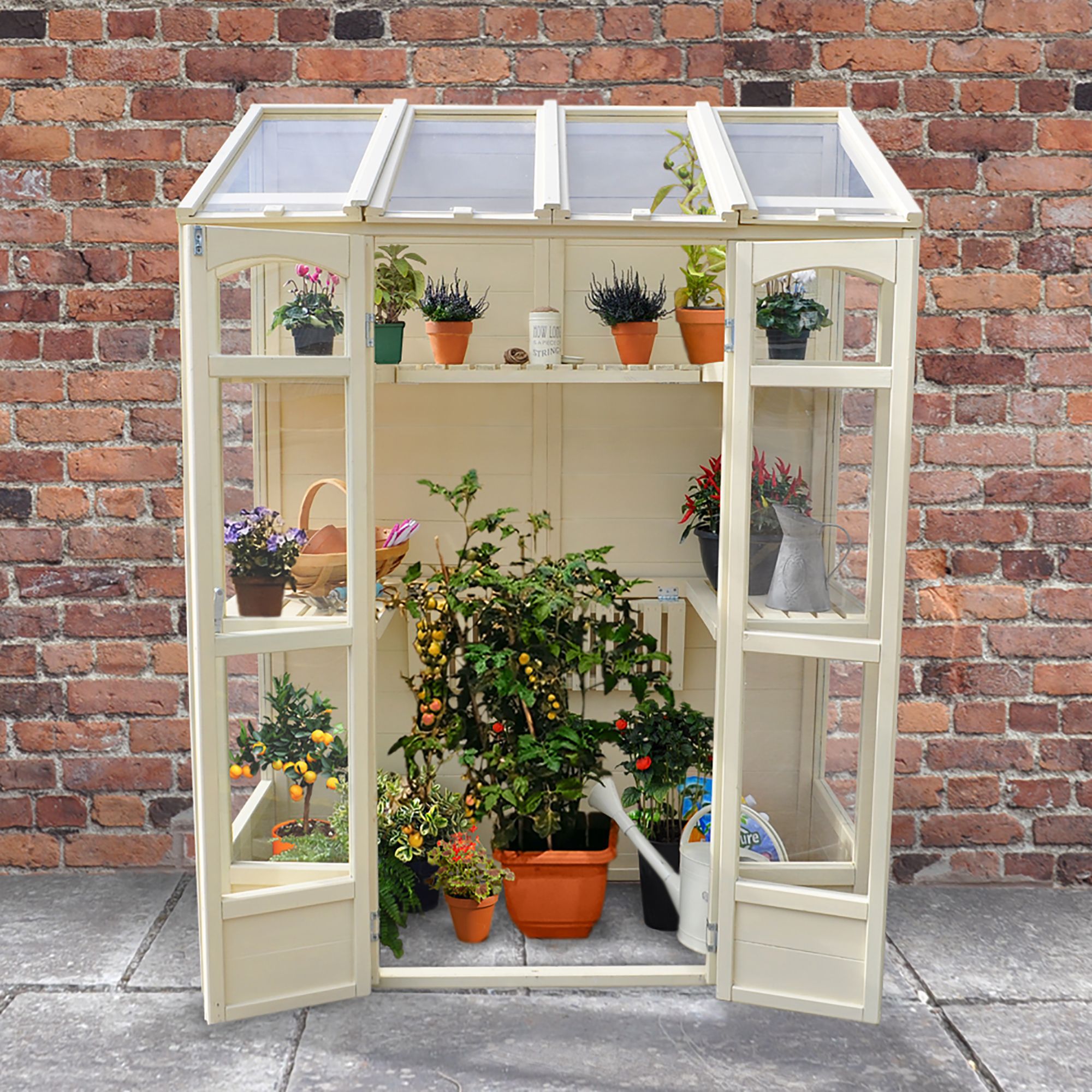 Try a little gardening
If you find tinkering around outdoors an effective way to de-stress, consider a greenhouse. Not only will you be able to use it all year around, but it also allow you to grow flowers, fruit or vegetables from seed.
For those who want some floral interest for little effort, choose low-maintenance perennial plants. These come back year after year, so other than keeping an eye on them and occasional pruning, you won't have to do much to have beautiful pots, borders and beds. Break them up with some evergreen options and it'll look good even in autumn and winter.
When it comes to plant choices, cooler tones are more soothing during the hot summer months than fiery, bright ones. Opt for flowers in colours such as calm blues, whites or slivery grey, also look at soft yellows and pinks being sure to avoid bright clashes for a feeling of harmony and tranquility.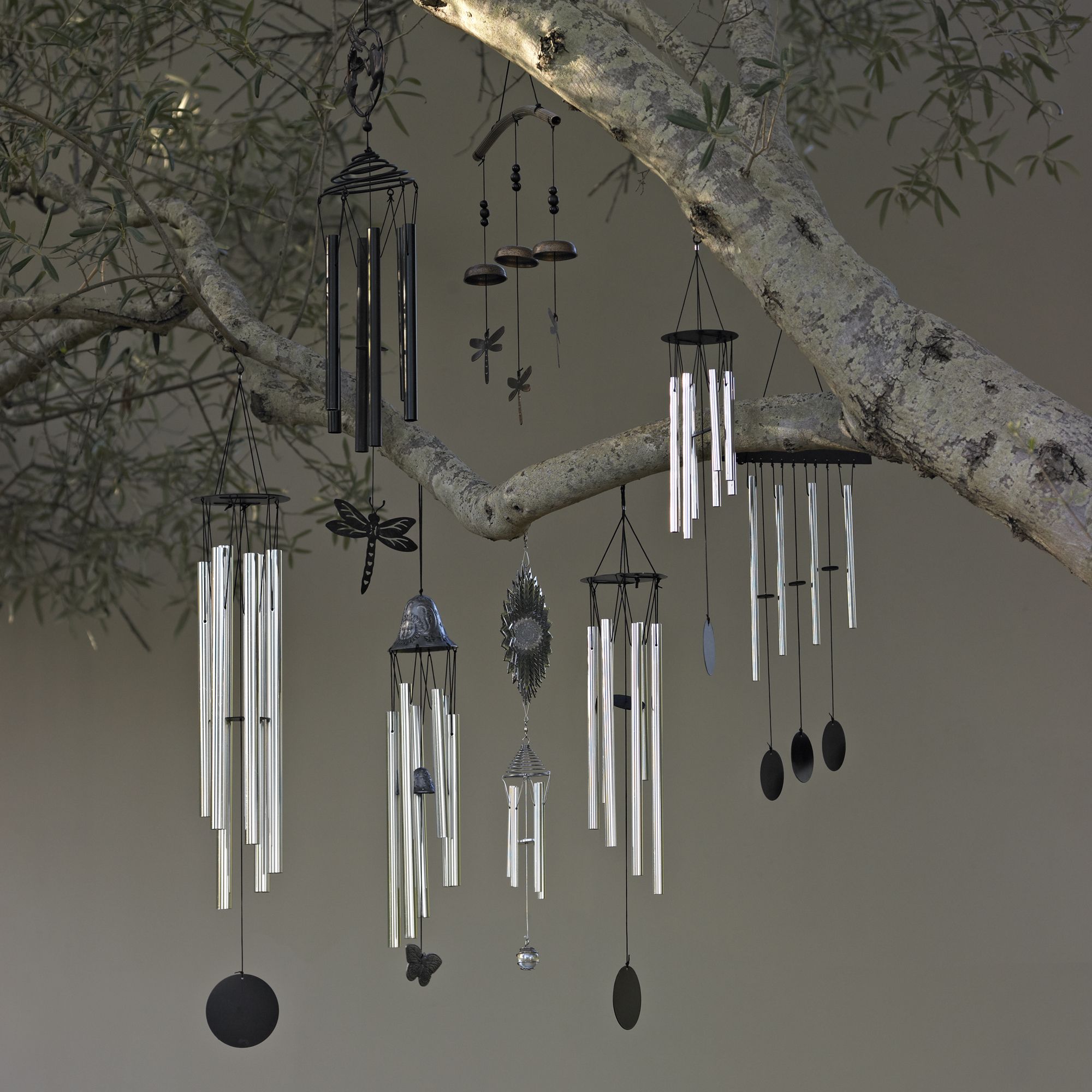 Tune into the sounds of summer
Listening to the sound of rippling water is incredibly calming. But you don't need to have a natural water source to have this effect – adding a water feature is not too difficult to do and will be a wonderful inclusion to your private haven.
Or for something on a smaller scale, hang wind chimes. They not only bring a touch of musicality to your garden, they also look pretty as they spin in the breeze.
Surround yourself with wildlife
Take time out to watch nature at work in your garden. If you already have, or are considering, a pond, adding some fish will give you something calming to sit and watch. Be sure to add netting over the top to prevent cats and herons from eating them – this should also help prevent smaller animals, like hedgehogs, from accidentally falling in.
Flowering plants will attract butterflies, bees and other insects that look beautiful as they flit around your space. While a bird feeder and bath will encourage birds into your garden - allowing you to enjoy their beautiful birdsong.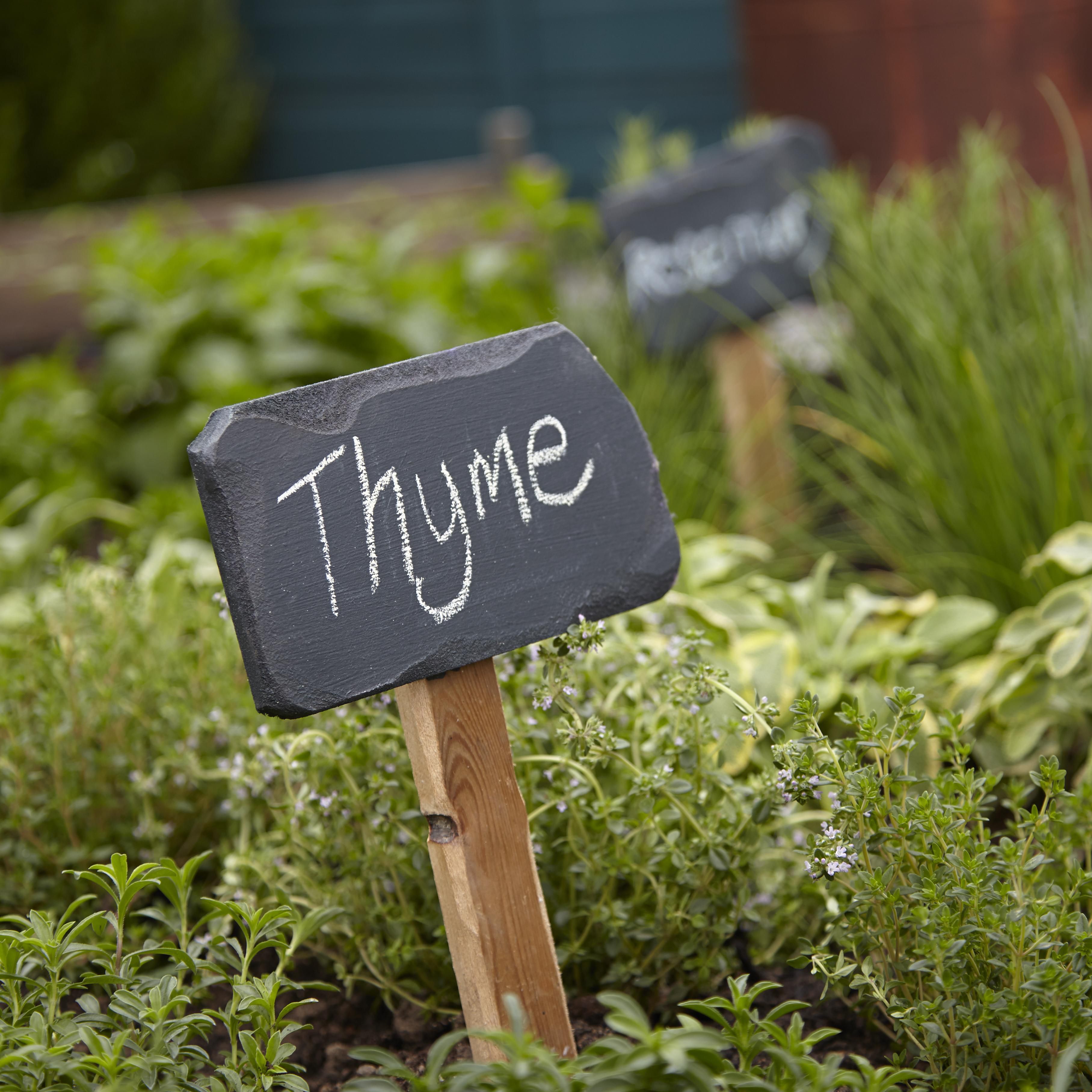 Fill the space with scent
Scent is an important, yet often overlooked, ingredient when cooking up your ideal outdoor experience. Consider fragrant herbs like rosemary and thyme, along with sweet-smelling lavender, clematis and honeysuckle. Pretty jasmine will release a delicious fragrance in the evening, so the aromas don't have to disappear just because the sun's gone down.
Plant them in different areas, and at varied heights, so different smells will reach you as you move up and around your garden.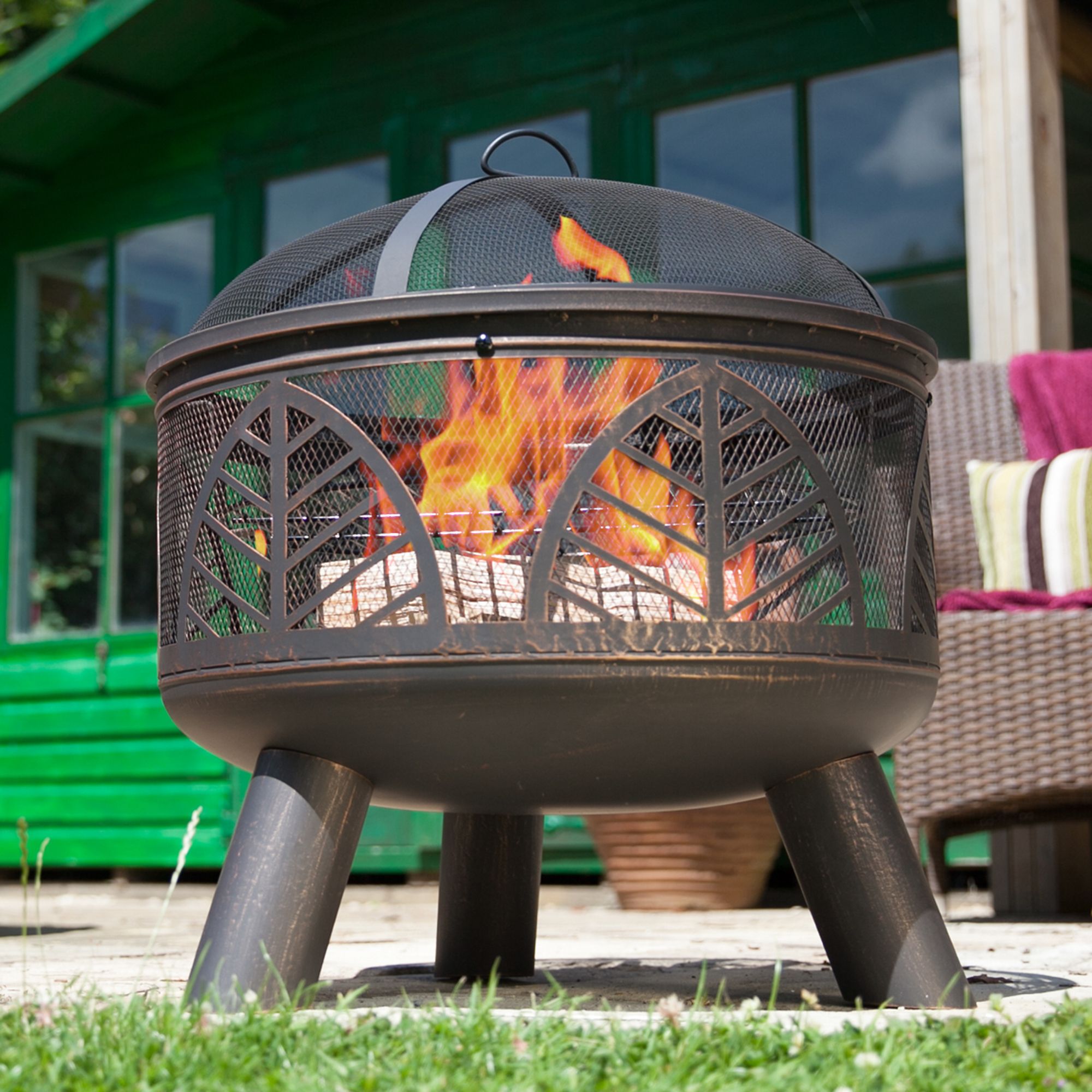 Unwind into the evening
Continue to enjoy your garden into the evening with some outdoor lighting and heating. A roaring fire will not only help keep you warm once the temperature drops, it also offers something great to watch - making a chimenea or fire bowl a soothing and practical addition to your outdoor space.
Pair with outdoor lighting to create a relaxed ambience. A few well-placed lanterns here and there can help set the mood, while stringing lights around pergolas or low-hanging trees branches conjures a magical look.
Keep it clutter free
There's little that will kill a relaxed mood quicker than untidiness. Be sure to keep clutter at bay with our range of storage options so that you can focus on unwinding. As well as sheds, our selection includes bespoke storage options designed specifically to safely house everything from bikes to bins. Make sure everything has its place, so that you can devote full time to relaxing in your garden this summer.
Articles