How to keep cool in hot weather
From hot tubs to fans - beat the heat indoors and outdoors
Nothing delights like a sunny summer day – but prolonged periods of warm weather can make homes feel stuffy and dry, and make staying safe in the sun a priority when outside.
Fortunately, we've got lots of top tips for coping with hot weather inside and outside. Having a couple of essentials – like parasols and cooling fans – to hand, along with taking a few simple steps, will help to make life a breeze even during a heatwave.
We also offer some ideas that you can do at any point during the year to help ready your home for summer.
Here are our suggestions to help you enjoy good weather without getting hot under the collar.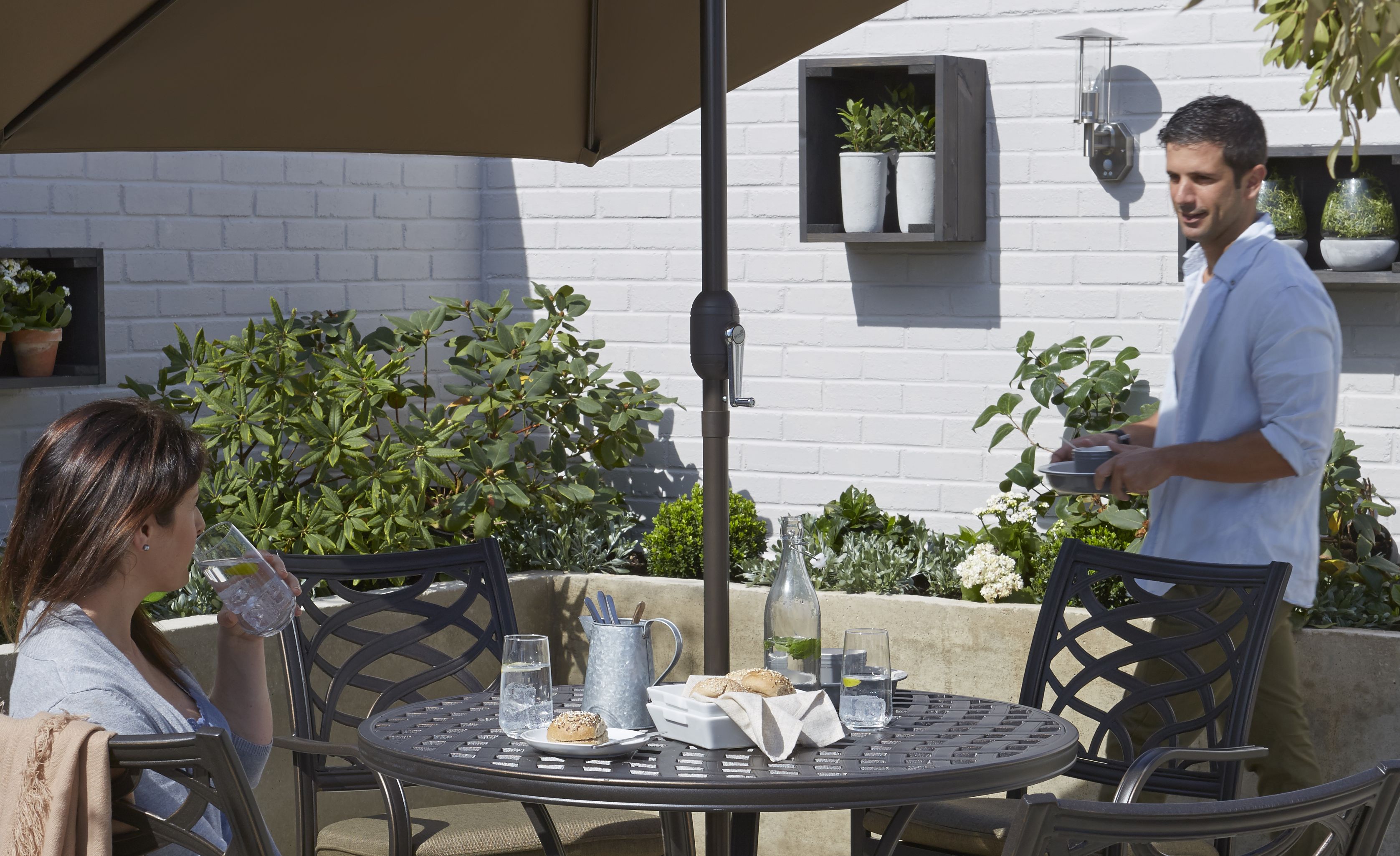 How to keep cool outdoors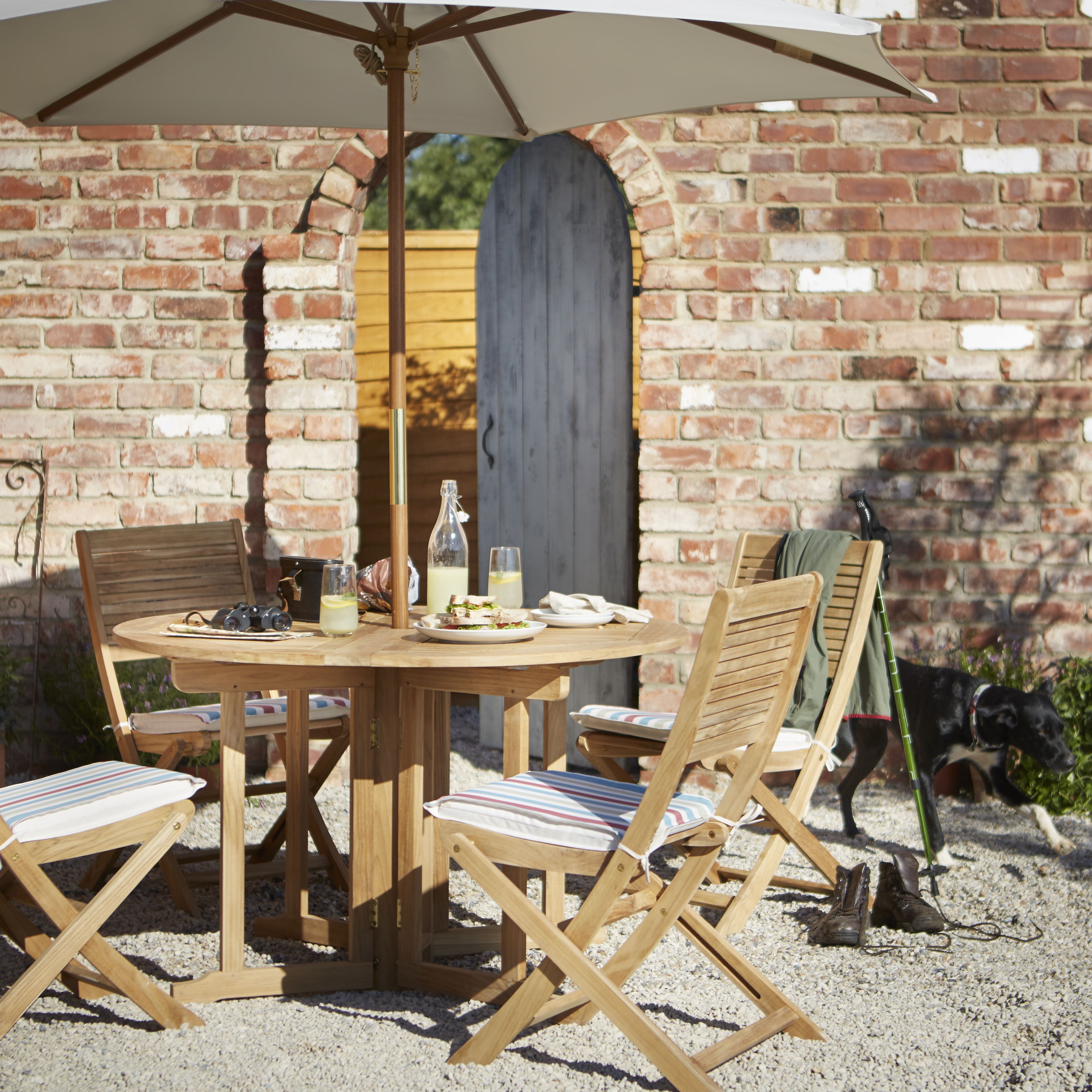 Create a shady spot
It's wise to stay in the shade during the hottest part of the day, so use a parasol or gazebo to create a sheltered spot where you can enjoy eating or relaxing. Our overhanging parasols offer great flexibility and look for ones with a crank handle to make putting up even easier.
Be sun safe
None of us want summer days to be spoilt by sunstroke or sunburn, so take care to protect yourself and others. Stay out of the sun during the hottest part of the day – between 11am and 3pm – and save strenuous tasks for early or late when it's cooler. If you're out in the sun be sure to wear a hat, use sun cream and cover up with loose layers.
Not sure what the temperature is when busy enjoying the sunshine? Hang one of our thermometers - suitable for indoor and outdoor use - in the garden and check throughout the day.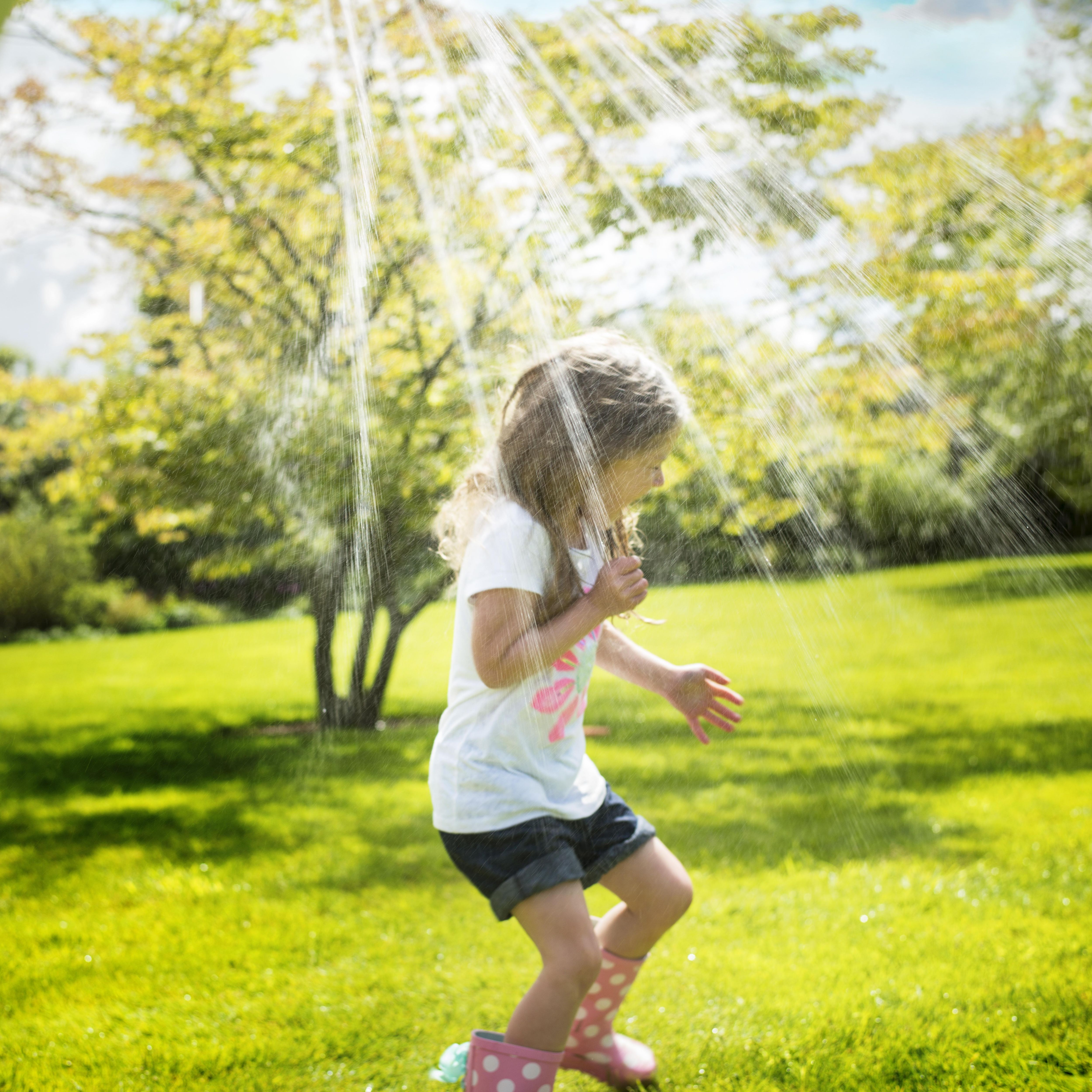 Enjoy some water play
A paddling pool is a fun way for children to cool down on sunny summer days. Position it in the shade to keep the water at a refreshing temperature and ensure that children wear sun cream and are supervised at all times.
As an enjoyable alternative, play games with kids or pets under a garden sprinkler on your lawn – it's a great way to stay active when temperatures rise.
For year-long enjoyment, consider investing in a hot tub. Despite the name, they offer a top way to cool down in hot weather. Simply set a few centigrade lower than normal, leave the spa open and dip your legs in - much like being by the side of a swimming pool on holiday.
How to prepare for warm weather
Articles