How to make your kitchen smarter
Use connected appliances to create the kitchen of the future
Home technology is advancing at a rapid rate and, as part of this, kitchens are developing and adapting to become much more efficient and "smart". With Wi-Fi connected devices and appliances, we are able to control our kitchens from practically anywhere!
Until very recently the idea of controlling your appliances and gadgets with just your voice was unheard of. Today, voice controlled assistants are just the beginning of all the possibilities there are out there. From your fridge to your washing machine – everything can be connected remotely using Wi-Fi, Bluetooth or NFC. Want to preheat your oven whilst you're travelling home from the shop? Brew your coffee whilst in bed? Command your washing machine to start when you want? With a smart kitchen, pretty much everything is possible.
It can be a bit mind-boggling, but don't worry – in this article we will help you by outlining the best tips, tricks and innovative ideas to help you shape your kitchen of the future.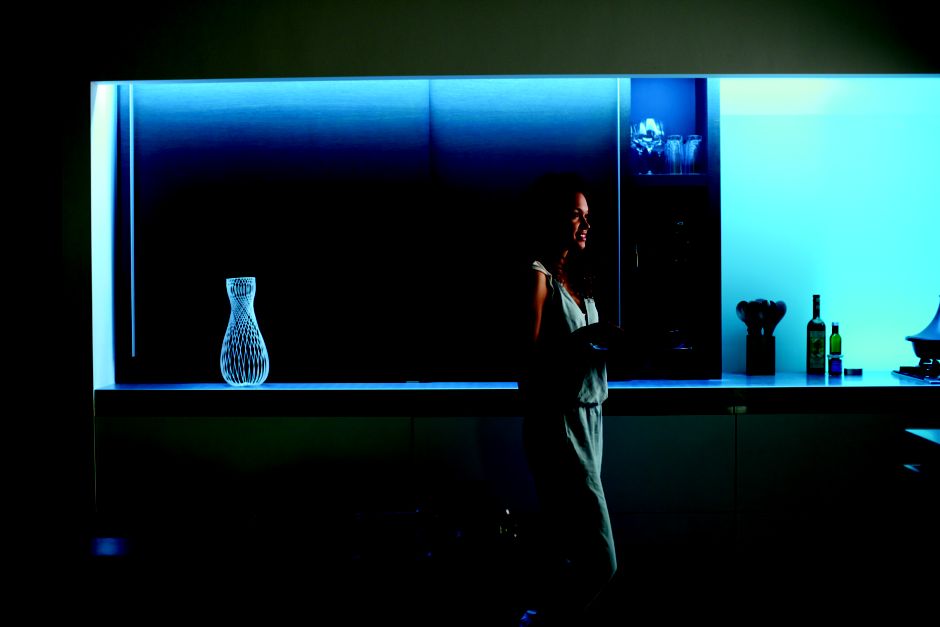 How to make your kitchen smarter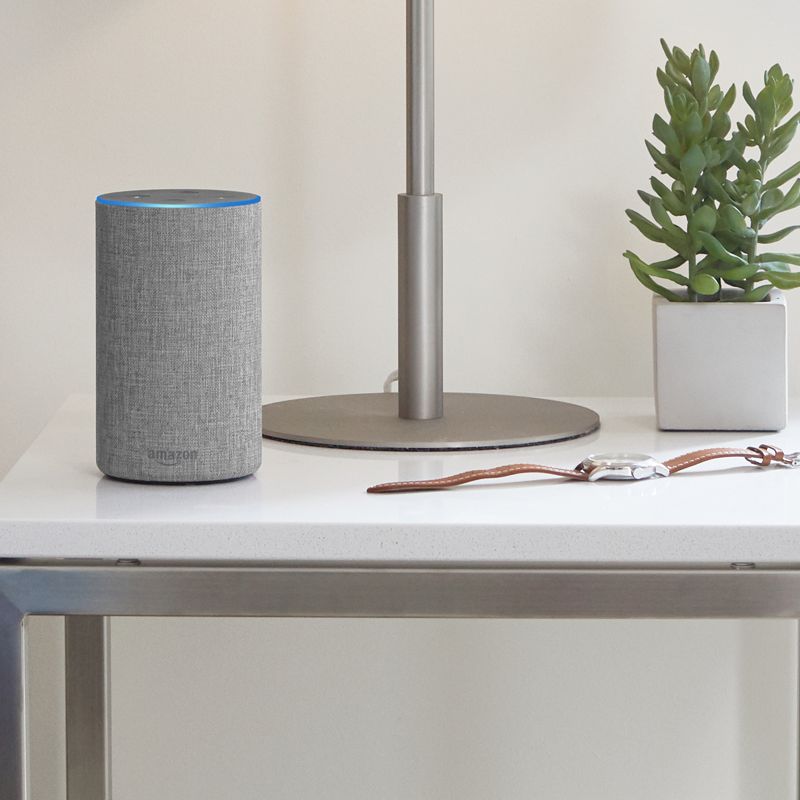 Speak up
Voice controlled assistants are invaluable in any room of the home, however they're particularly helpful in the kitchen. If you have an Amazon Echo you can ask its personal home assistant, Alexa, to do things such as, set a timer, convert units or enquire about cooking times for different foods. This will ensure that your roast dinner, or the birthday cake you're baking, turns out perfectly every single time. You can also order Alexa to play music - ideal for when you're entertaining friends or want to have a sing-a-long whilst doing the washing up.
When you're doing chores in the kitchen, normally both of your hands are busy, wet or messy. By using a voice controlled assistant, you won't need to stop and dry your hands to turn on a light, press a button, research something on your phone, or flick the page on a recipe book. A voice controlled assistant is the second pair of hands that you've always wished for.
Top tip
If you're in the middle of cooking and use up the last of a certain ingredient, why not ask Alexa to add it to your shopping list?
Get connected
Connect your kitchen appliances to an app so they can be controlled from anywhere inside, or outside the home.
With the Hoover Electric Multifunction Touch Screen Oven, you can step into the future and cook with just a touch. It comes pre-programmed with video recipes and pre-loaded with selected apps, such as BBC news, delicious and Instagram; allowing your oven to be an entertainment hub whilst cooking. You can sync this oven to the Wizard app, which does a whole host of clever things, such as alert you with a pop up notification to your phone or tablet when your food is ready!

The Hoover Washing Machine has a nifty kg mode which uses a sensor to weigh the load in the early stages of the cycle, making adjustments to the wash time, water usage and electricity, based on the weight of your load. Use the Wizard app to delay your washing so that it starts when you want it to, which means you won't have damp washing sat in your machine for hours.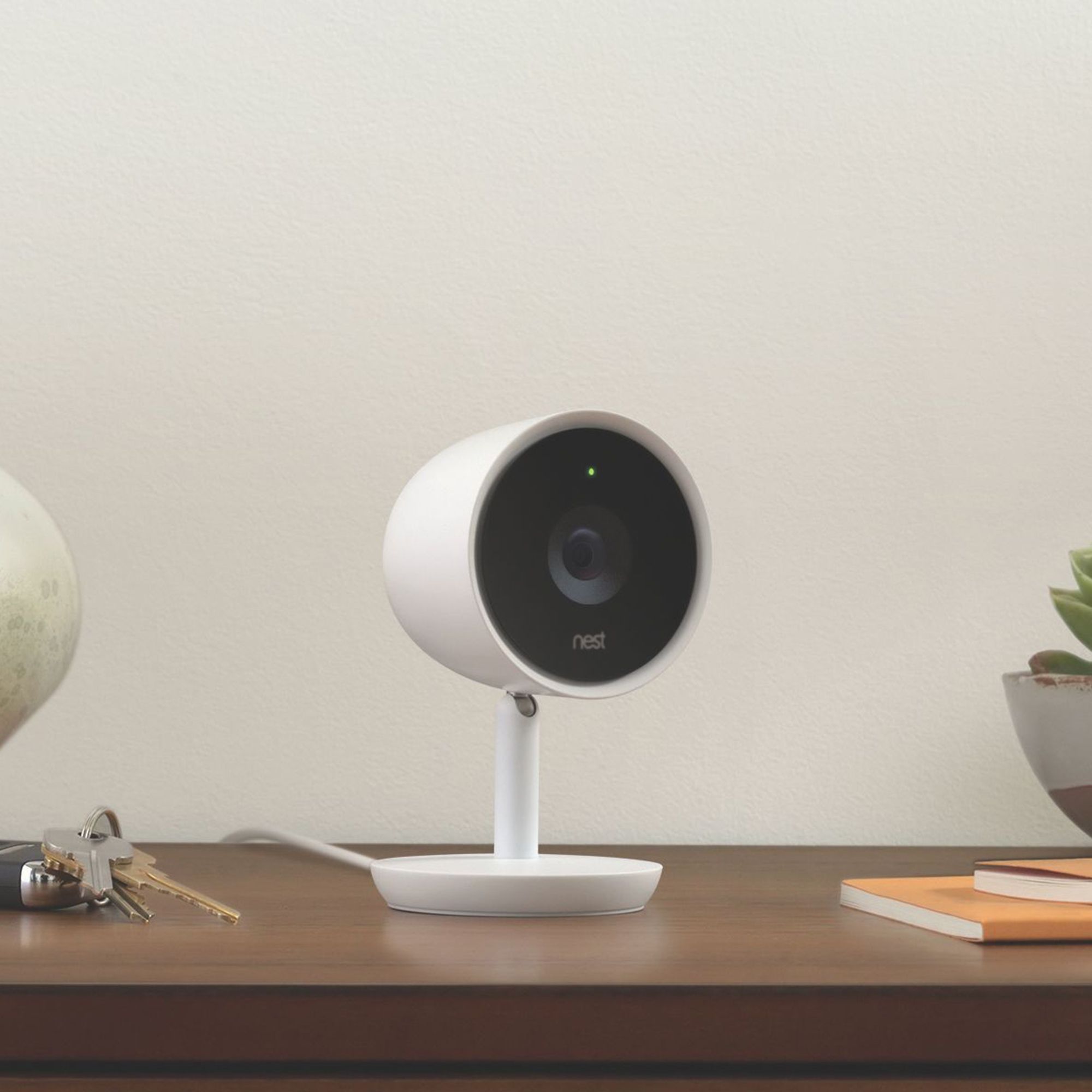 Stay safe and keep secure
It's now easier than ever to keep your kitchen and home safe from dangers and risks, such as burglars, fires and carbon monoxide poisoning. We sell a lot of products from Nest, including their Smoke & Carbon Monoxide Alarm which uses electrochemical sensors to effectively detect carbon monoxide fumes and alert you to their release. In the event that smoke or carbon monoxide has been detected, Nest Protect sends a message to your phone when you're not at home. Simply download the Nest app to your Smartphone to gain full control of the situation.
Another ingenious product from Nest is the IQ Security Camera, it enables you to check in on your phone and is advanced enough to distinguish between a person and an object. If there is an intruder in your home it will send an alert via phone or email and automatically zooms in to take a snapshot. It also has a powerful speaker, allowing you to communicate through it using the Nest app.
Let there be light
There are a lot of options when it comes to using smart lights in your kitchen. We stock Philips Hue products, which are designed to improve your everyday life, boost your mood, keep you safe and enhance your entertainment experience. Hue products can be grouped together, allowing you to set the mood in one go with the ability to add up to 50 lights on one network.
If you're not sure where to start, Philips Hue offer a starter kit containing a Wireless Bridge and two Philips Hue White E27 9.5W bulbs. All Philips Hue products require the wireless bridge to work, once this is set up, you can add up to 50 other products. Hue Lightstrips are a great option for placing underneath cabinets, along plinths, or behind appliances to create a cool light effect on the wall. They can be bent and cut to any length you desire.
Philips Hue lights allow you to change the ambience in the room. Choose a white light, warm light, or any other colour you wish to set the desired mood. As well as lightstrips, choose from lamps, light bulbs and dimmer switches. You can control your lighting from anywhere, and set up schedules so that it looks like you're home when you're not. Hue can be linked to IFTTT (If This Then That Service), Nest and Apple HomeKit.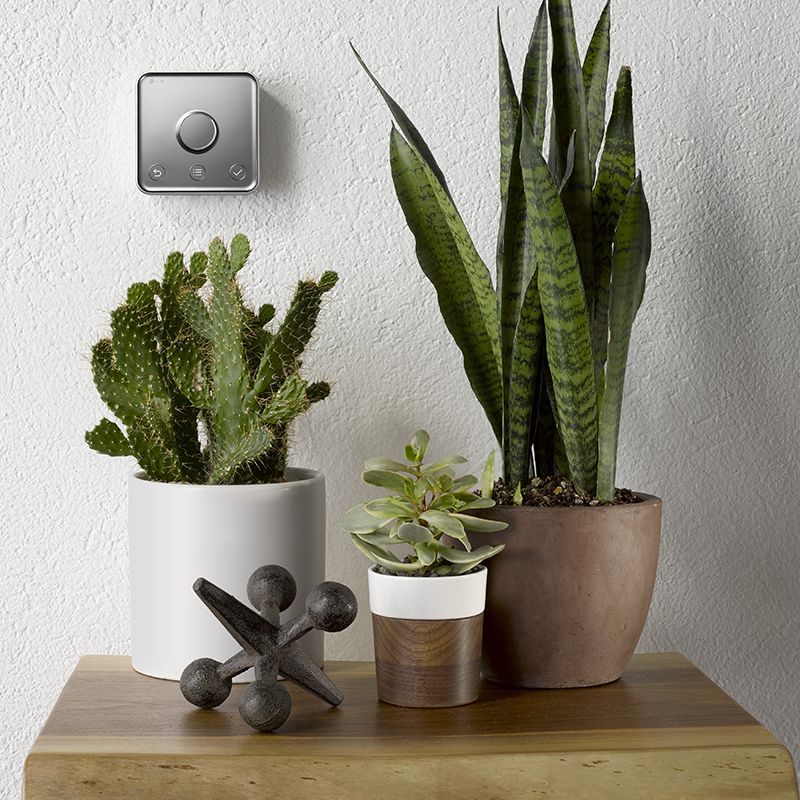 Smart heating
We can't get enough of the Hive Active Heating range, Hive lets you set up to six heating and hot water schedules every day, and has a six hour boost function to give you complete remote control. If you're going on holiday, just tell Hive your holiday dates and your heating will sleep until you return, which means you'll always come back to a warm home. And, don't worry about frozen pipes, the frost protection will automatically activate if it gets below 7⁰c. By using smart heating such as Hive or Nest, you can save up to over a hundred pounds off your bill!
Another smart thermostat on our radar is the new and innovative Nest 3rd Generation Learning Thermostat. It learns the temperature that you like, then programmes itself to follow your natural rhythm. It can control your hot water tank and turn itself down when you're away, among many other clever features. This smart thermostat is Wi-Fi and Bluetooth enabled – it doesn't require a Wi-Fi connection but if you are connected, extra features are available in the Nest apps.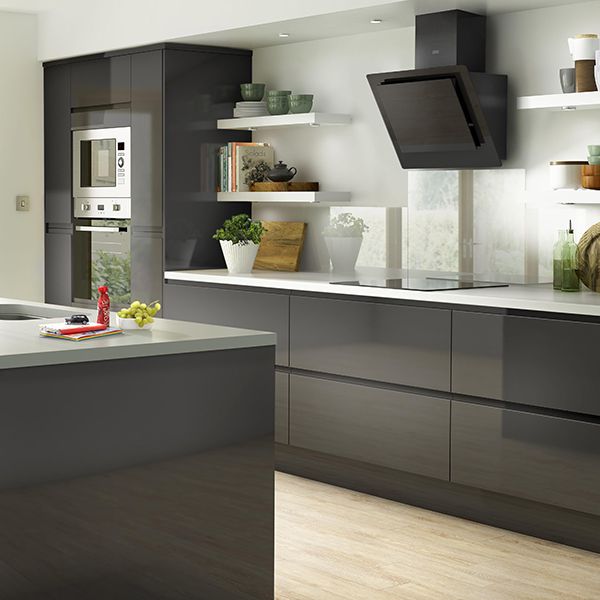 Stylish and sleek
As homes embrace smart technology, it's only fitting that the look of the kitchen should mirror these modern advances. Contemporary kitchens are all about smooth lines, reflective surfaces and staying clutter free.
Our IT Marletti fitted kitchen is ultra-stylish, and its integrated handles make it a popular choice with our customers. You can get the Marletti kitchen style in anthracite grey or white. Another modern kitchen we offer is the IT Santini high gloss kitchen, which combines simple lines with a smooth gloss finish. Available in white, cream or anthracite grey. For more information about contemporary kitchens and how to create the best look for you, check out our contemporary kitchen design ideas article.
Articles