How to paint a wooden shed or fence
Protect and colour your outdoor wooden structures
Wooden fences, sheds, playhouses and other outdoor structures are constantly battling against our British weather. Stop them looking grey and tired, as well as protect them from rot, fungi and wood-burrowing insects, with a lick of protective paint or treatment.
We offer an extensive range of exterior paints, oils, varnishes and stains to protect your outdoor wood. And with so many colours available, you can style your structure to match the latest garden trends. Not sure which one to opt for? Check out our buyer's guide to help you find the exterior paint to protect and colour your wooden shed, fence and more.
Read our Buyer's guide to exterior paint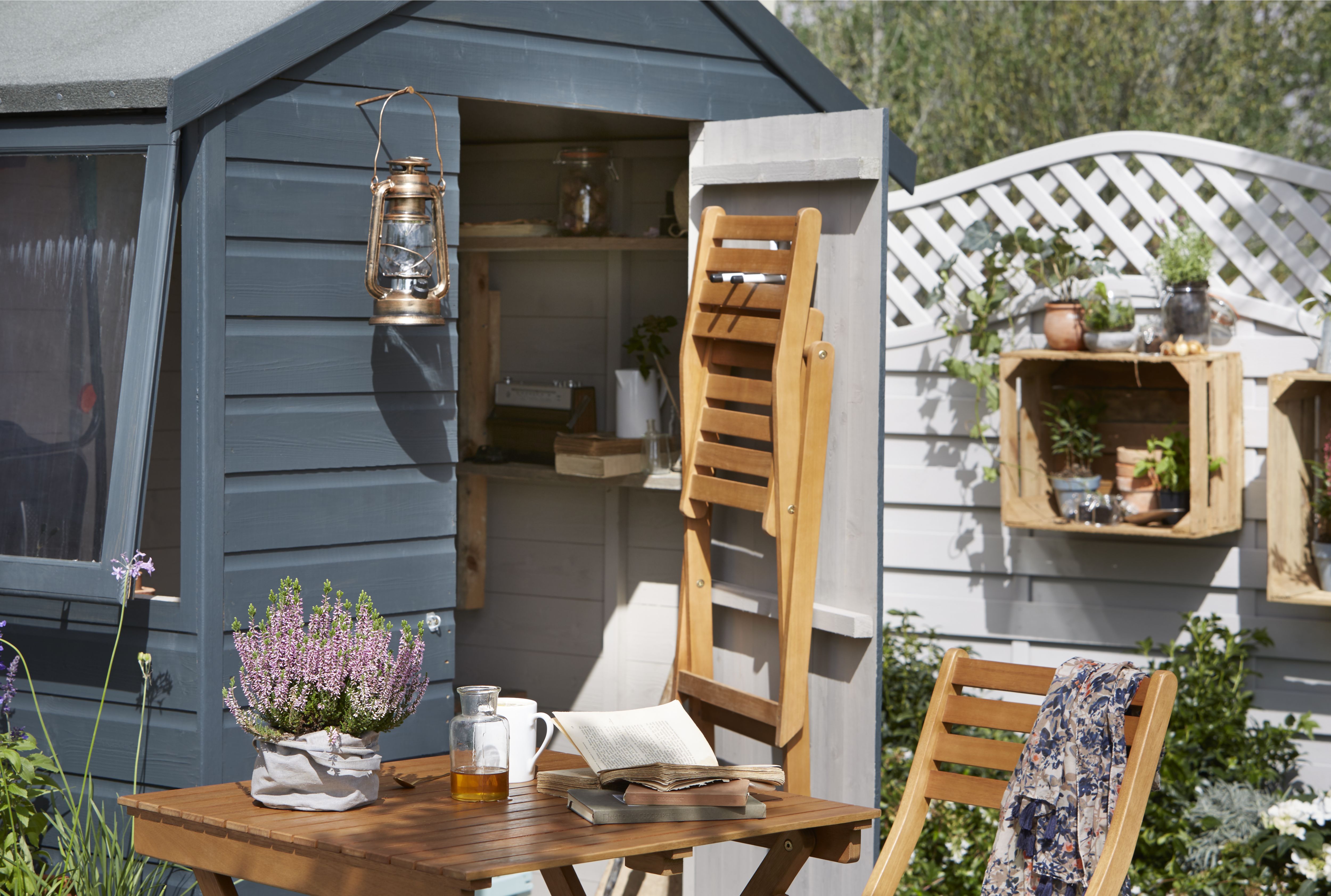 You will need
Materials
Tools
There are a few options when it comes to applying your exterior paint or stain. Choose from a timber brush, a roller set (some include brushes), or a paint sprayer - these provide the quickest results. Look for models that also feature a brush as they combine the speed and ease of a sprayer with the control and precision of a brush.
Safety kit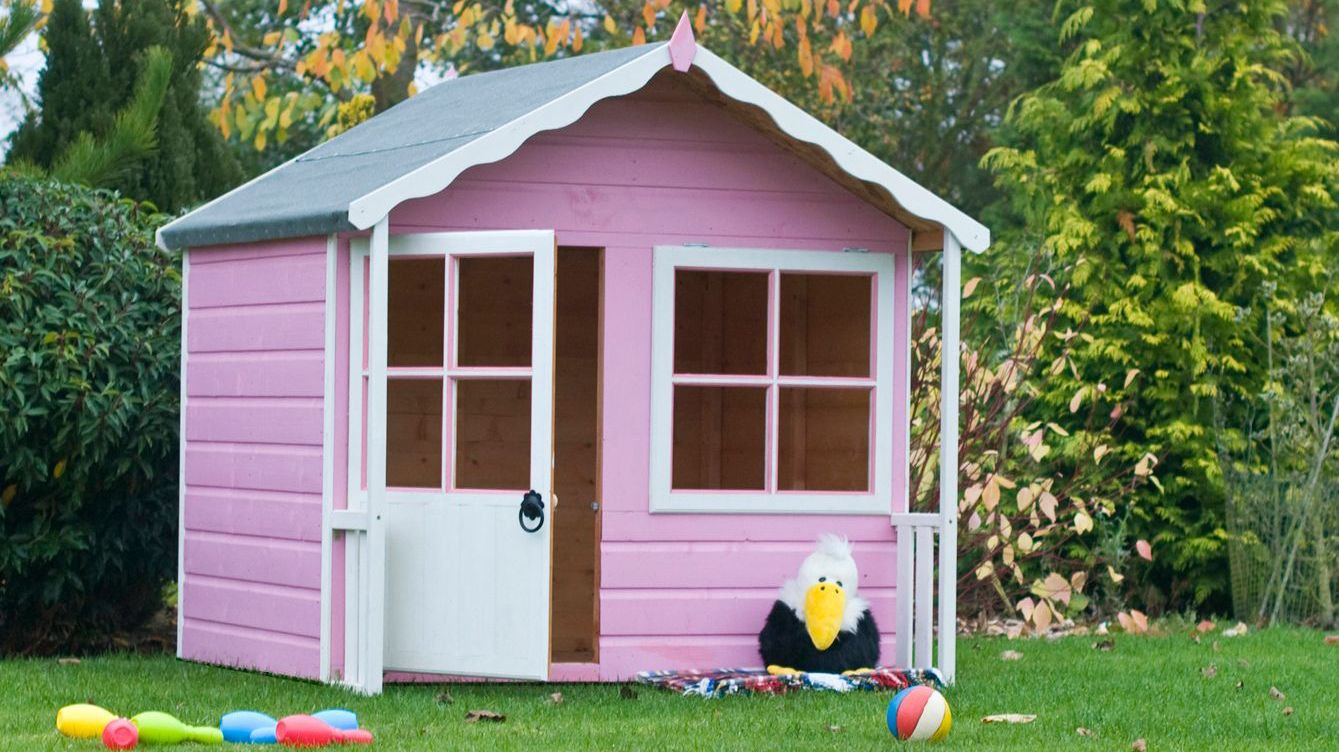 How to paint a wooden shed or fence
Preparation is key for a longer-lasting finish.
Wood needs to be completely dry, so the best time to apply any paint, stain or treatment is after a dry spell and when no rain is expected for a few days. Make sure it's a warm, dry day (above 10°C) but try to avoid very hot days, as intense sun could result in it drying out before it's had time to penetrate the wood properly.
If using a paint sprayer, we advise avoiding using during windy weather - otherwise you could end up spraying more than just your fence or shed.
Safety first
Make sure you always read and follow any specific product instructions before you begin.
Keep paint and treatments out of reach of children.
When spraying wood preservative, wear safety goggles and a mask.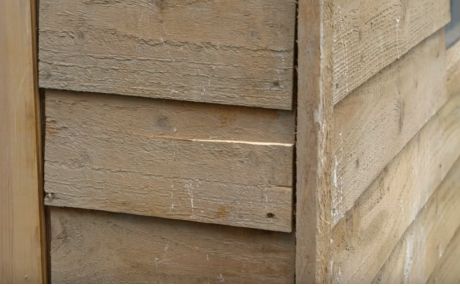 Step 1
Prepare the wood before applying any paint or treatment.
Use a stiff brush to get rid of any dirt. If the surface is covered in algae, dip the brush in diluted general purpose cleaner and scrub it clean. Allow the surface to dry before painting.
Now is also the time to make any repairs and replace any decayed sections of wood with healthy timber. For small areas, use an exterior wood filler which can then be sanded flush with the surface prior to painting.
If your surface has previously been painted, sand down any flaky areas and consider using a power sander for any large areas.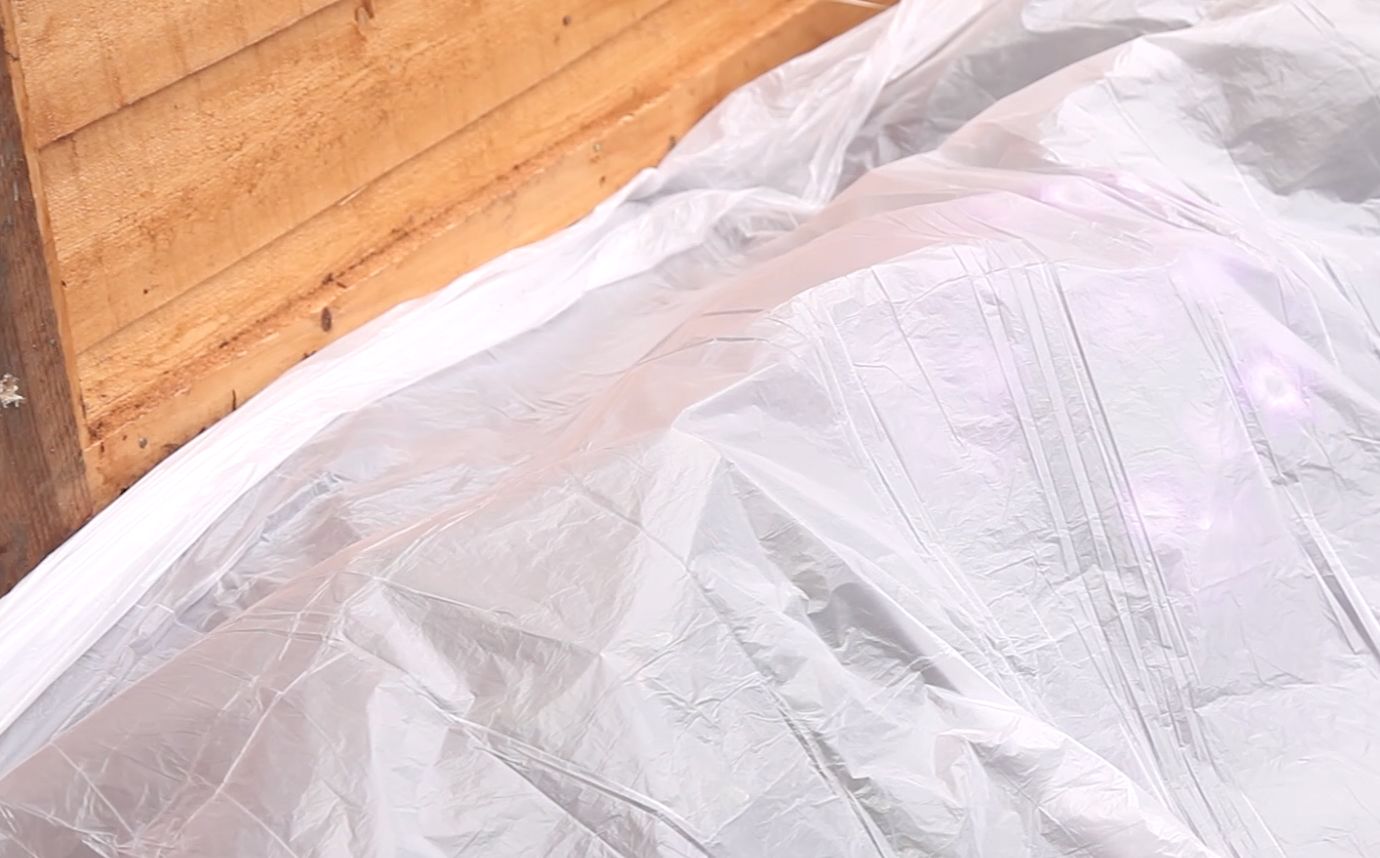 Step 2
Cover any nearby surfaces with dust sheets in case of overspray or drips.
Cover plants that might get splashed and trim back any unwanted foliage to give yourself plenty of space to work. Pin back any climbing plants that can't be covered or you don't want to cut back, using plant ties and canes.
Cover any concrete posts prior to painting, especially if you're spraying. Wooden posts can be painted, so there's no need to cover.
Use masking tape and newspaper to cover up any metal work (handles) and window panes. And consider unscrewing any handles or fittings so you can paint underneath for a really neat finish.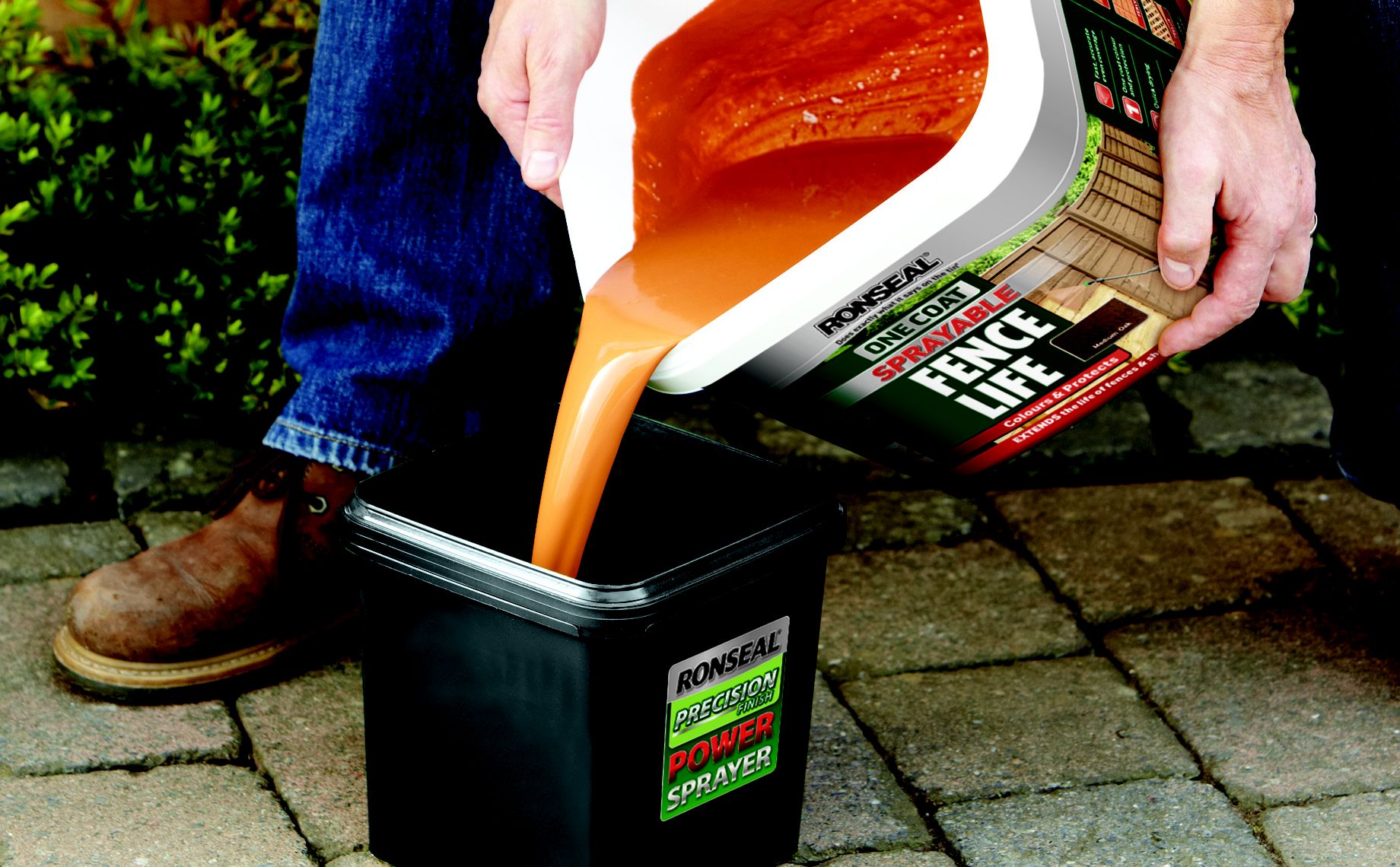 Step 3
Give the product a good stir before painting (some tins recommend a good shake to make sure you get a consistent colour). Check you're happy with the colour by finding a small hidden patch of wood and try it before you stain the whole fence or shed.
If using a brush, pour the paint into a paint kettle (this will be lighter and easier to handle than a large can of paint) . Or if using a roller, pour the paint into the tray provided.
Alternatively, if you're using a paint sprayer - read the instructions provided with the sprayer as they can differ from sprayer to sprayer. As a general rule, place the sprayer onto a firm, flat surface and pour the paint into the sprayer's tank/ vessel – some products clip directly onto the paint can.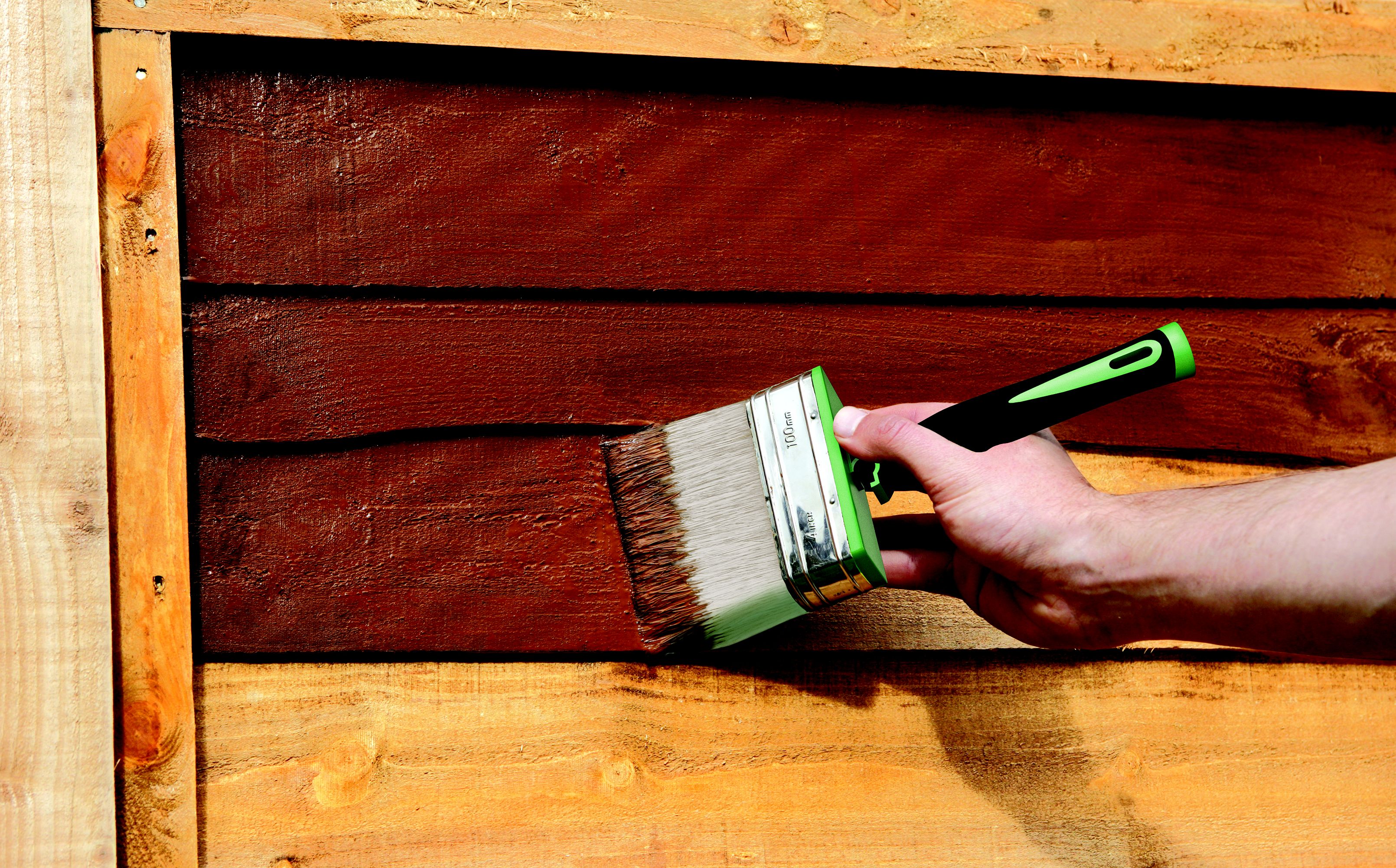 Step 4
Start in an unpainted area (if you have one) and work your way to a painted area.
If using a timber brush or roller
Use the timber brush or roller to apply a thick, even coating along the grain of the timber. Apply brush strokes in the same direction as the grain and be careful not to spread the paint too far.
Avoid runs or drips by not overloading the brush or roller with paint and work it in well. Pick up any wet edges before they begin to dry in a drip shape and don't let the paint collect in crevices as it will create runs.
For any end grains, such as the tops of posts, we recommend dabbing the brush on these areas to make sure that the product soaks into the wood.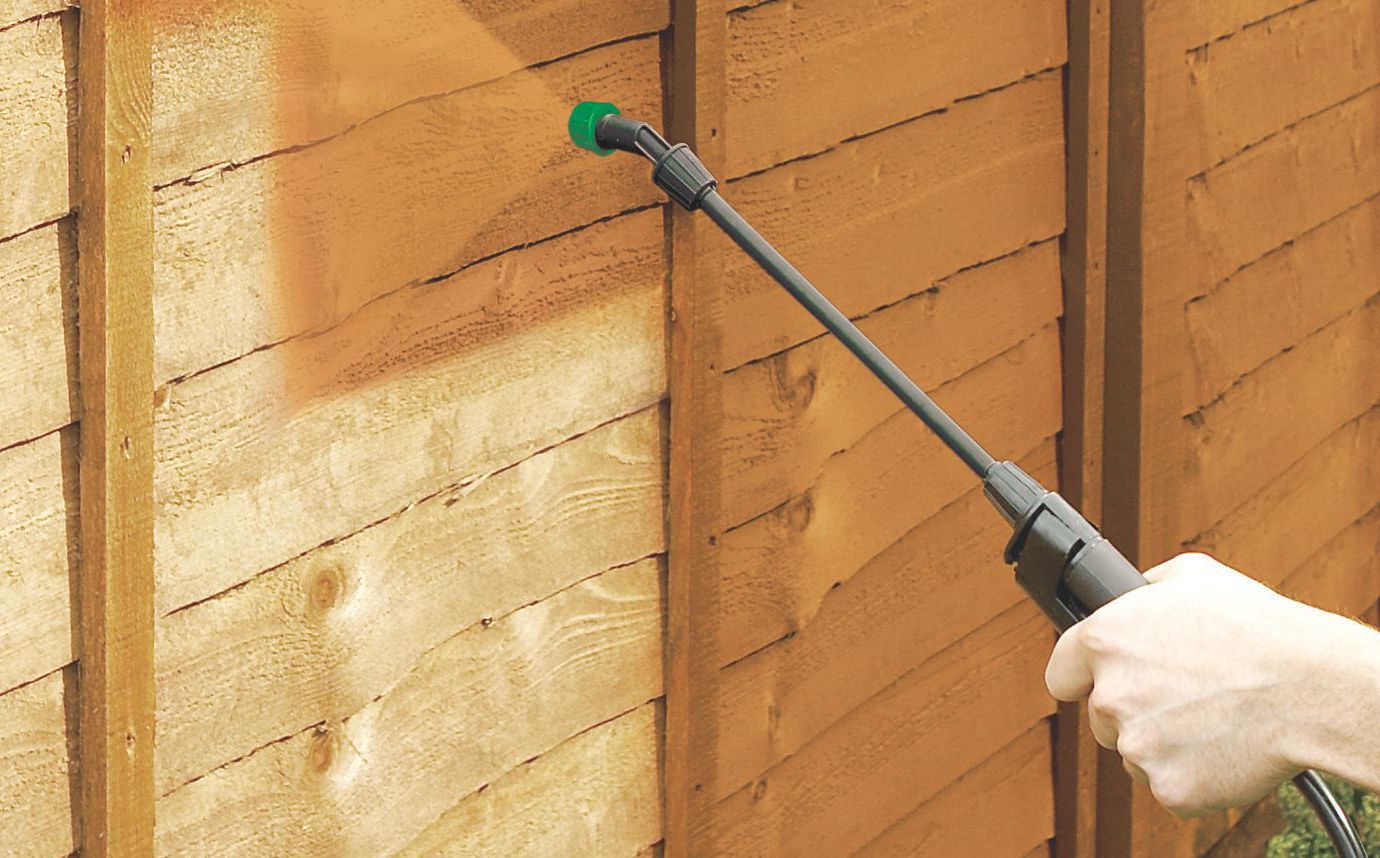 If using a paint sprayer
Pressurise the sprayer and choose the most suitable spray option provided.
For the best results when spraying, use long, sweeping, horizontal arm movements. Hold the nozzle about 15centimetres (cm) from the surface and move along its full width, then drop down and do the same again, overlapping each pass by 50%. This will make sure the whole area is covered with the correct amount of paint.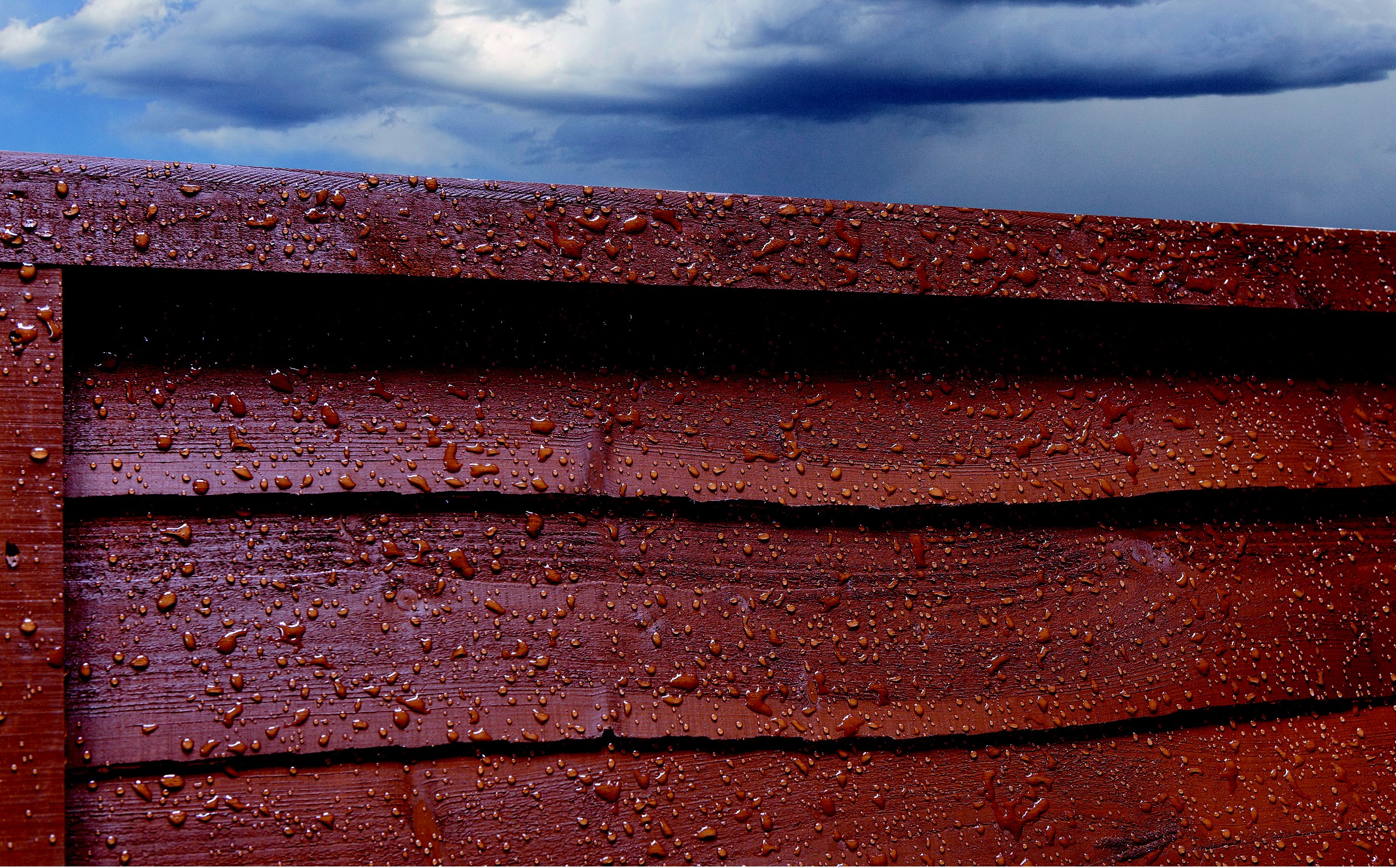 Step 5
Allow the first coat to dry as recommended by the instructions and apply a second coat if required.
When you've finished, scrape as much paint or treatment off your brush and clean with a paint brush cleaner.
Pour any remaining paint in the sprayer back into the paint vessel. Clean the sprayer, nozzles and filters as recommended by the manufacturer.
Wait until the paint has completely dried before removing any coverings from your plants, paths etc. and screwing back into position any handles or accessories.
Stuck for ideas of what to do with your leftover paint or preservative? Don't pour it down drains or watercourses as they can pollute waterways. Instead, find out how to responsibly dispose of unwanted paint and paint cans with our helpful guide.
Read How to recycle paint and paint cans
And for inspiration on shed paint patterns, check out the video below packed with four colourful design ideas.
Articles