How to plant spring-flowering bulbs in autumn
Introduce a splash of spring colour to your garden
When autumn's chill replaces summer's sun, it can be all too easy to head indoors and forget about your garden. But just a little effort at this time of year can reward you with gorgeous year-after-year colour as early as January thanks to spring flowering bulbs.
Bulbs assume centre stage come spring and can be used to great effect in a number of different locations – from borders and beds to hanging baskets, grassed areas and containers. They're easy to plant and require very little maintenance – ideal for beginner gardeners or those looking for quick and easy results.
Autumn is the best time to plant them to give your bulbs the best start. Between September and November, the ground is still warm from summer and the extreme frosts of winter have yet to strike. And with careful choice, you'll be able to enjoy these flowers from January until late spring.
Often snowdrops are the first to appear, followed by crocus. The first daffodils will start to emerge from February and tulips follow from March. Careful planning with different varieties will ensure you have a garden full of blooms right the way through, finishing with the ever-popular alliums in May.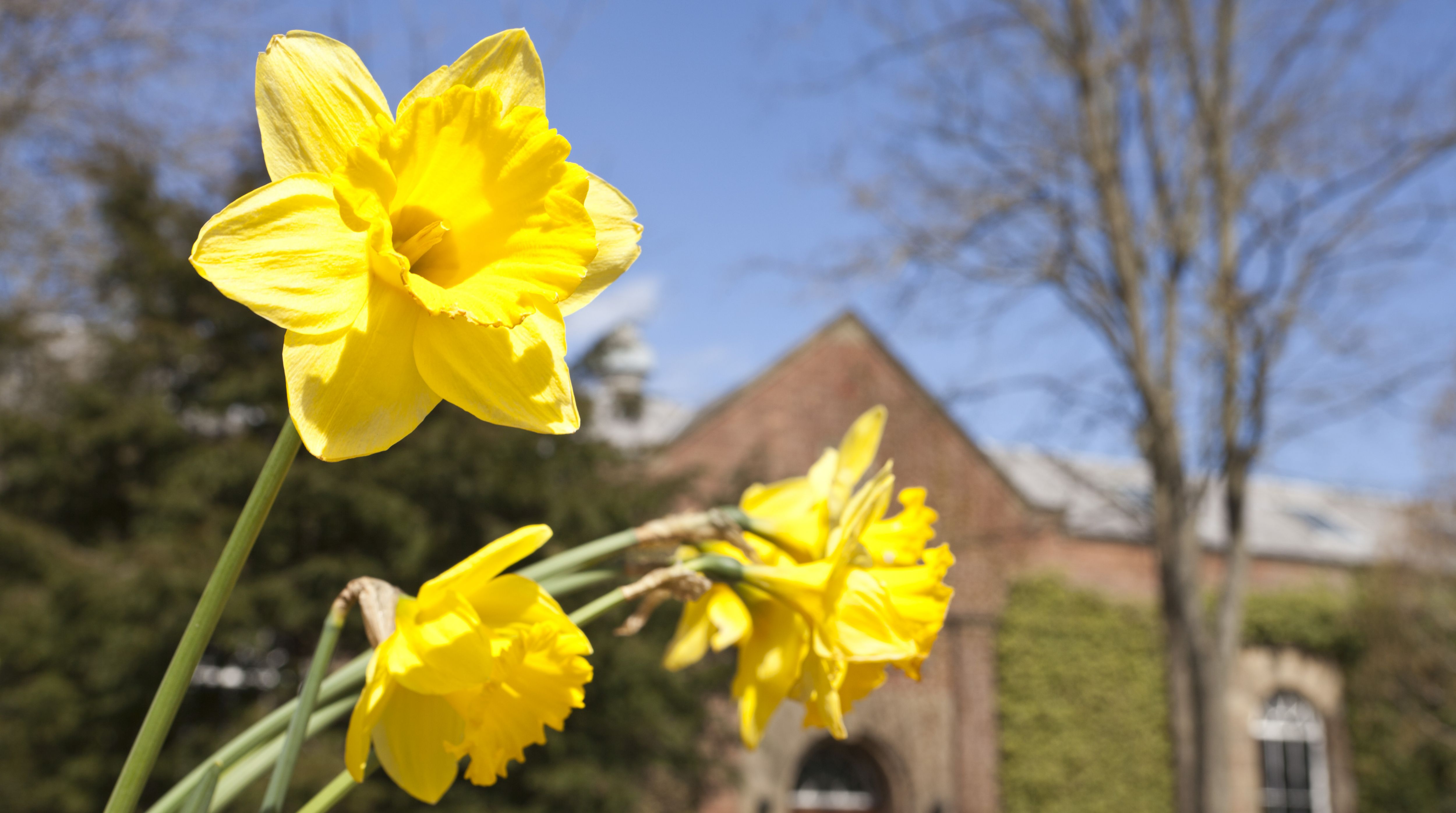 Tools & materials required
Bulbs explained
'Bulb' is a general term given to a variety of plants that have an underground storage organ for nutrients. This can include bulbs, corms, tubers or rhizomes. The ones most commonly planted in autumn for spring blooming are:
Bulbs – These are condensed, rounded, stems or leaves that create a storage organ for the plant.
Corms – Similar to bulbs, but smaller.
Rhizomes – Like bulbs and corms, rhizomes are actually stems rather than roots, but are usually elongated and found just beneath the surface of the soil.
How to choose a planting location
Most bulbs, and the plants that grow from them, are versatile, hardy species that can bring a splash of colour to any area of the garden. They also thrive in almost any setting, including rock gardens, hanging baskets, borders and beds; as long as they have water and sunlight.
Although most bulbs will thrive anywhere, to get the best out of them you may still want to consider where to plant them. Think about:
Soil type

Different plants thrive in different conditions, so there's no exact set of rules for where to plant bulbs. Daffodils, snowdrops and bluebells do well in heavy clay soil and will flower in early spring. Crocuses and tulips can do well in free draining, sandy soil.

Shade or sun?

There are bulbs for all corners of the garden. Bluebells, snowdrops and snake head fritillaries thrive in shady areas, but dig in plenty of compost before planting if your soil is dry as this will help retain water. If you have a bright sunny spot, try alliums, tulips and daffodils.

Beds and borders

Bulbs bear colourful flowers that can be perfect for filling space in beds and borders. You can be as creative as you like with the varieties available in a huge range of colours. Scatter them amongst your existing plants for a more informal look, or plan out a formal planting scheme using selected colours and varieties. As a rule, it's best to plant bulbs at least 10cm away from each other if they're not being planted in a container. This allows them the space that they need to grow, without fighting over nutrients and water.

Lawns

Smaller flowers such as crocuses or dwarf narcissus can blend in wonderfully with a lawn and bring a wild, natural look to your garden. Avoid placing larger flowers such as tulips here as they can look a little top heavy and out of place. A good tip for the natural look is to start by scattering a handful of bulbs gently across your lawn, then plant them where they fall. Consider using a bulb planter for planting in grass, as it's far easier than digging with a fork or trowel. If you want the flowers to return next year don't mow the lawn until at least six weeks after the flowers die.

Baskets and containers

Many bulbs do very well in containers, where they can be guaranteed good moisture and rich soil. It's always best to add 'crocks' (broken pieces of pots or ceramics) to the bottom of the pot to help with drainage and prevent water-logging.

Individual bulbs will flower from a few days through to several weeks, and by layering up one container with several different types of bulbs, you can be sure to get two to three months of vibrant colour.

Smaller flowering plants can also make interesting additions to a hanging basket display. Try crocuses, grape hyacinths or Chionodoxa for reliable colour each spring.
How to plant bulbs
You may need:
Your choice of spring bulbs
For beds, borders and lawns:
Spring-flowering bulbs are planted whilst dormant in autumn. With most bulbs, it's a simple as digging a small hole, dropping in the bulb, and covering with soil/compost. However, there may be a few with different requirements and preferences such as planting depth; so always check exactly what you're planting and follow any particular guidance relating to that species.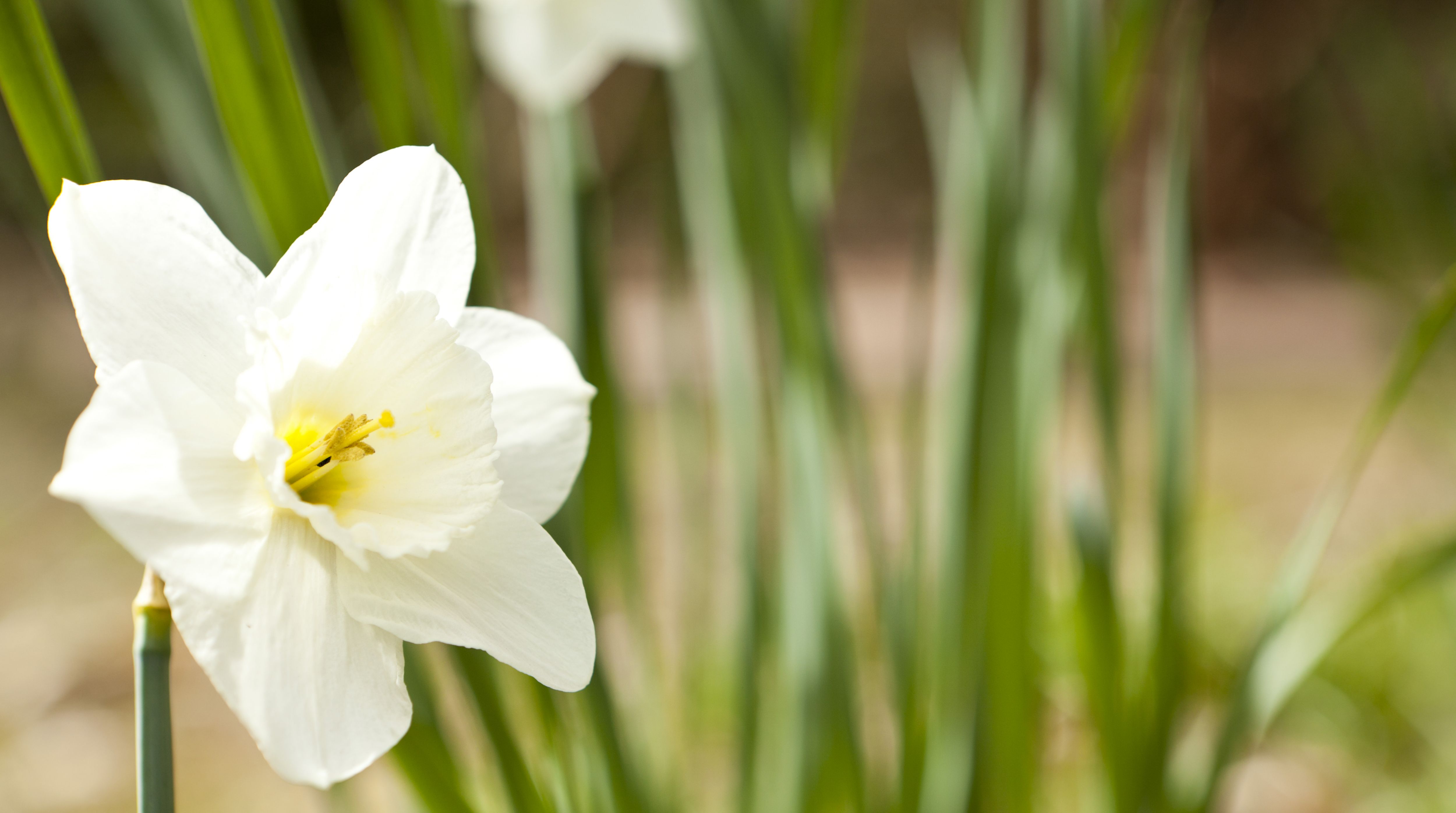 Step 1

Dig down into soil to the required depth using the trowel, and make a hole wide enough to easily drop the bulb into.

Top tip

Bulbs and corms should be planted in a hole at least three times the depth of the bulb, tubers should be placed around 5cm below the surface and rhizomes should be shallowly planted with just a thin layer of soil on top of them.

Step 2

Add a small handful of horticultural sand or grit into the planting hole to improve drainage and aeration around the bulb.

Step 3

Place the bulb in the hole, with any pointed end or buds facing upwards.

Step 4

Fill the hole over with soil, breaking up any large clods as you go, then firm it down gently.

Top tip

If planting in beds and borders, you may want to mark where you've planted to prevent you digging up the bulbs before they have emerged.
How to layer plant bulbs in containers
In addition to the aforementioned equipment, you may need:
Compost (this will help add structure and drainage to the soil)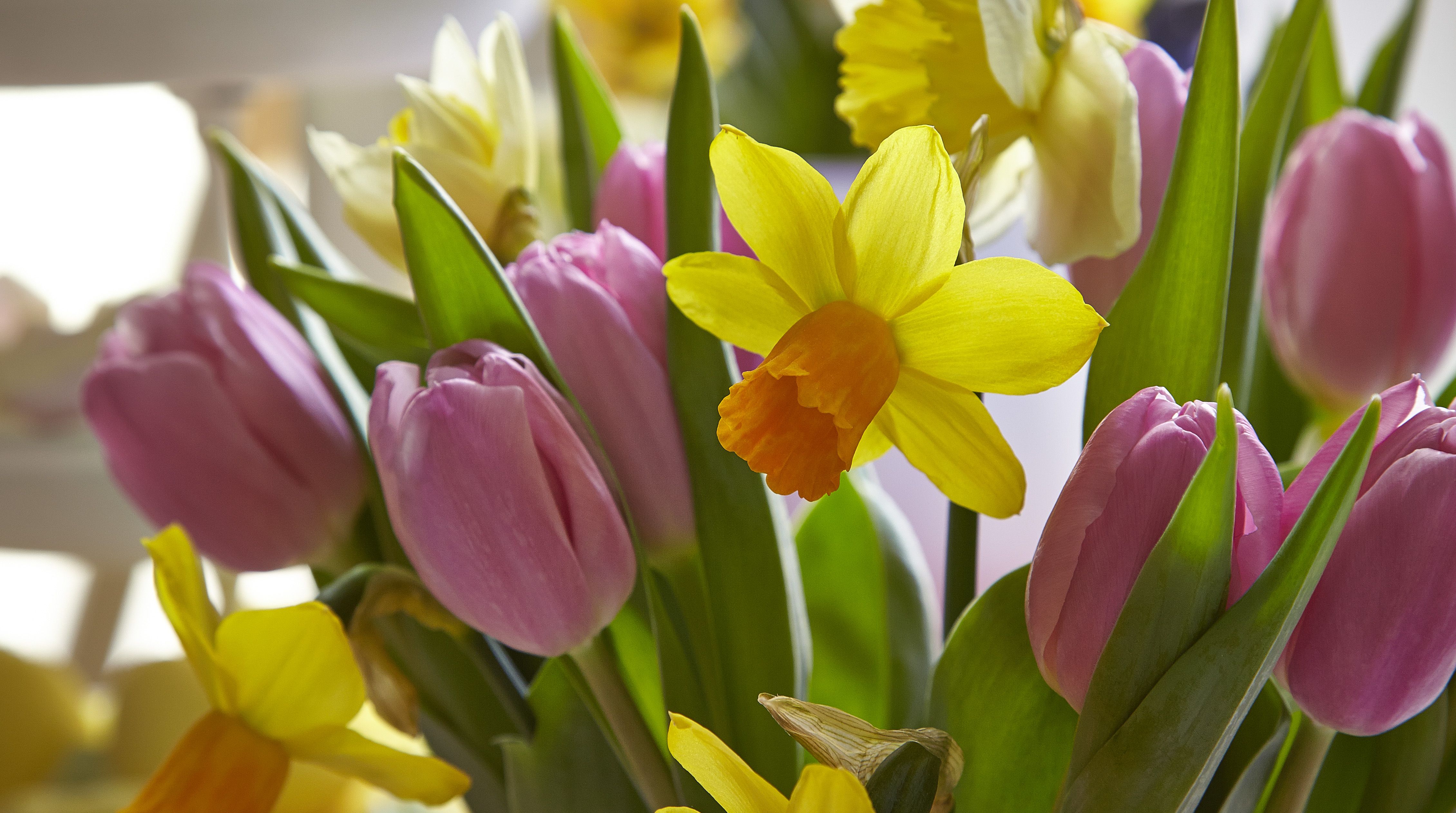 Step 1

Choose at least three varieties of bulb with different flowering times.

Step 2

Fill a container with compost until there is about 25cm depth left of the pot. The container can be any size, though best to be at least 30cm tall to allow sufficient space for each layer.

Step 3

Place the latest and tallest flowering bulbs on the compost (quite tightly, but not so the bulbs are touching each other).

Step 4

Cover the bulbs with a few centimetres of compost.

Step 5

Add a layer of the second latest flowering bulbs.

Step 7

Add the first flowering variety and cover them with three to five centimetres of compost.

Step 8

Give the planted bulbs a good watering.

Top tip

Bulbs planted in pots may need some frost protection over the winter if it's very cold. Position your pots somewhere sheltered and away from frost pockets. House in a shed overnight if you know it's going to be very extremely cold – just don't forget to take them out again.
How to care for bulbs
Watering
When planted in a bed, border or lawn, most spring bulbs are hardy enough to survive without extra water. Many bulb plants originate in warmer climates than ours, so are well equipped to deal with drought and will only need watering in especially dry conditions. If they're being grown in pots a good soaking once or twice a week will suffice if the soil has dried out. And if the weather is very wet, add some crocks to the bottom of the pot to help ensure thorough drainage.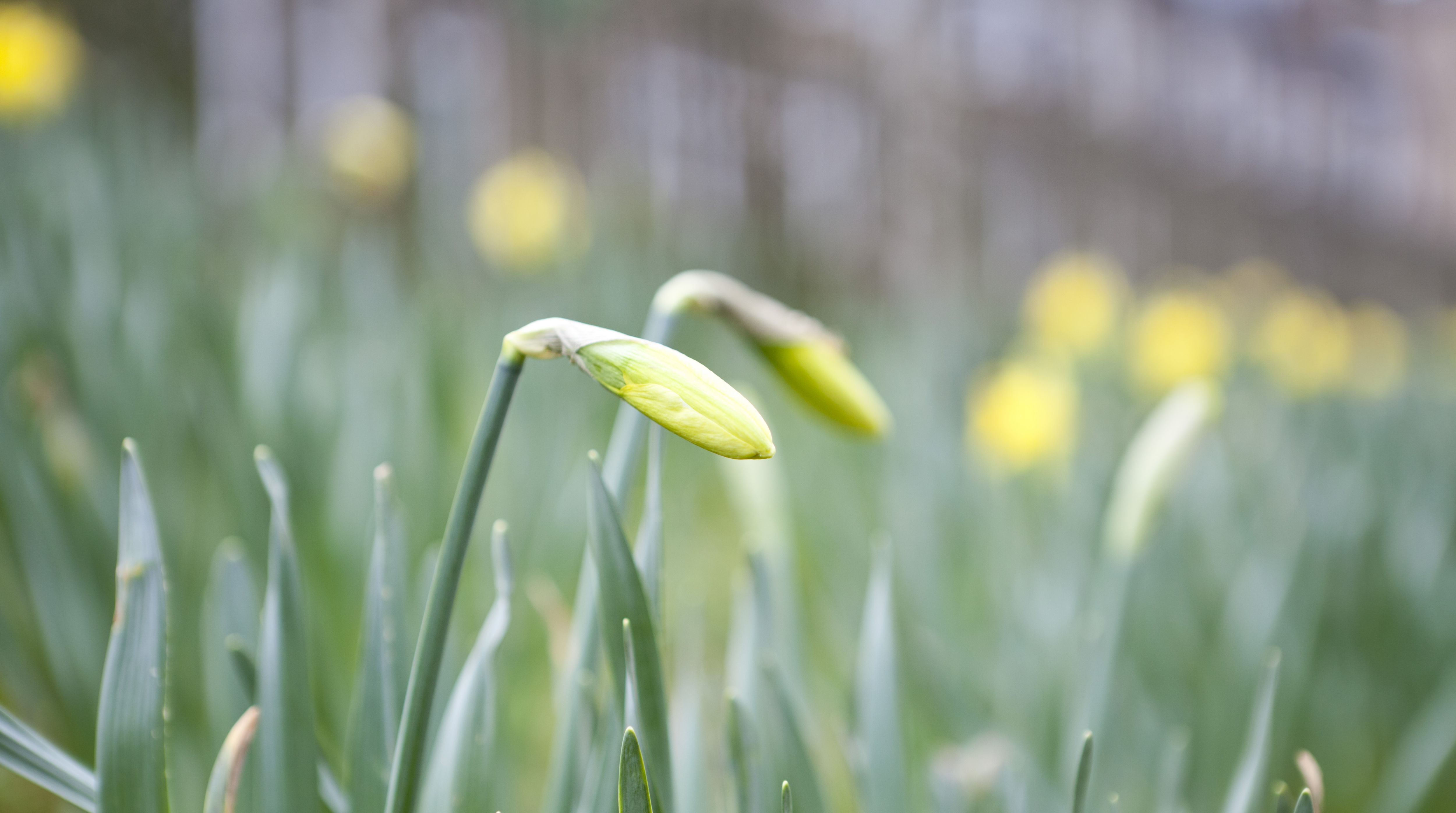 Feeding
These plants collect and store nutrients in their bulbs through their foliage, so it's not usually necessary to feed them. However, to give them the best start, it's worth digging in some organic matter such as compost and a little plant food (such as bone meal or Growmore) into the soil when planting.
Storage
Some bulbs are best left in the ground all year round, others will benefit from being dug up and stored somewhere cool and dry; as always, be sure to check what's best for the type of bulb you are planting.
Most garden tulip varieties, for example (with the exception of the small, botanical varieties) will give their best results in their first flowering season, unless they are lifted and stored over summer. For best repeat flowering, tulips should be well-fed when actively growing in soil and lifted once their foliage has died down. Any lifted bulbs can be replanted in the autumn.
Some container grown bulbs will benefit from a few weeks out of the soil. Dig them up around eight weeks after the last flowers die, then shake off any soil and store in a cool, dry, dark place, checking regularly for signs of grey mould.
Pests
Humans aren't the only ones charmed by the brightly coloured flowers from bulbs. Most species are pretty resilient, however there are a few pests and diseases which can cause problems, if allowed. Look out for:
Birds
Birds can quite easily be kept at bay, either by surrounding your flowers with short, twiggy branches or making your own bird scarers out of old CDs.

Lily Beetles
As the name suggests, these are a problem that's mostly limited to lilies, although they can sometimes go for other flowering plants as well. The beetles lay their eggs at the bottom of leaves, so that the larvae can eat them once they hatch. Keep an eye out for them and pull them off the plants if you see any.

Squirrels and mice


Less of a problem once your plants are in bloom, these and other small rodents will often dig up newly planted bulbs as a tasty treat. To prevent this you can protect your freshly planted flower beds with chicken wire or a sprinkling of holly leaves.

Vine Weevils
Both adult vine weevils and grubs can cause damage to plants and flowers and will often go for bulbs. Grey-brown in colour with a pointed snout, the adults can be found eating curved notches out of leaves, while their grubs live in the soil and feed on roots, bulbs and other plant material. These are best kept under control using an organic or chemical pesticide such as Provado Ultimate Bug Killer.
Articles