How to propagate plants by ground layering
Simple layering is a quick and easy technique that can help you grow shrubs, climbers, raspberries and other harder to root plants
Layering is a propagation technique that allows you to grow new plants from old by encouraging an offshoot or low branch to root in the soil next to your parent plant, whilst it's still attached. The parent plant provides all the nutrients until your new one is ready to be cut away.
Simple layering
Step 5:
Push a cane into the ground near the free end, being careful not to dislodge the peg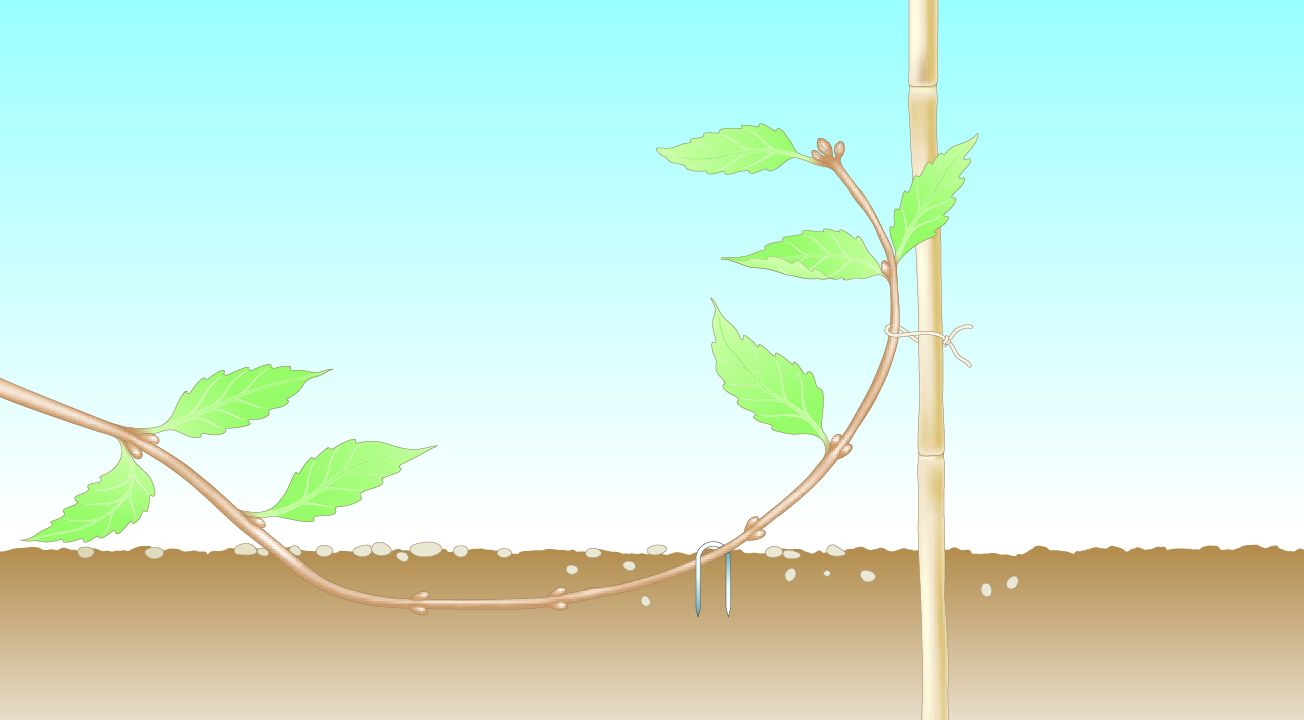 Step 6:
Carefully bend the stem upwards and tie it loosely to the cane with garden twine.
Step 7:
Water the area well and keep the ground where it's growing moist throughout the next growing season. Don't forget to check the cane support and add or loosen the twine when necessary.
Step 8:
After 18 months to 2 years, once the new plant has established, cut the original stem from where it enters the ground and remove the support.
Articles