How to ready the garden to grow fruit & vegetables
Prepare your outdoor space to grow your own produce
Growing your own fruit and vegetables is a fun, garden pastime that everyone can enjoy. Even with limited space or little gardening experience, there's a perfect plant for you. And with some sensible planning, you could be harvesting and enjoying your home-grown efforts throughout most of the year. It's a great way to encourage children to try new flavours and there's the real satisfaction of sharing and serving your food to friends and family.
So let's start planning your outdoor space, ready to make room for some delicious fruit and vegetables.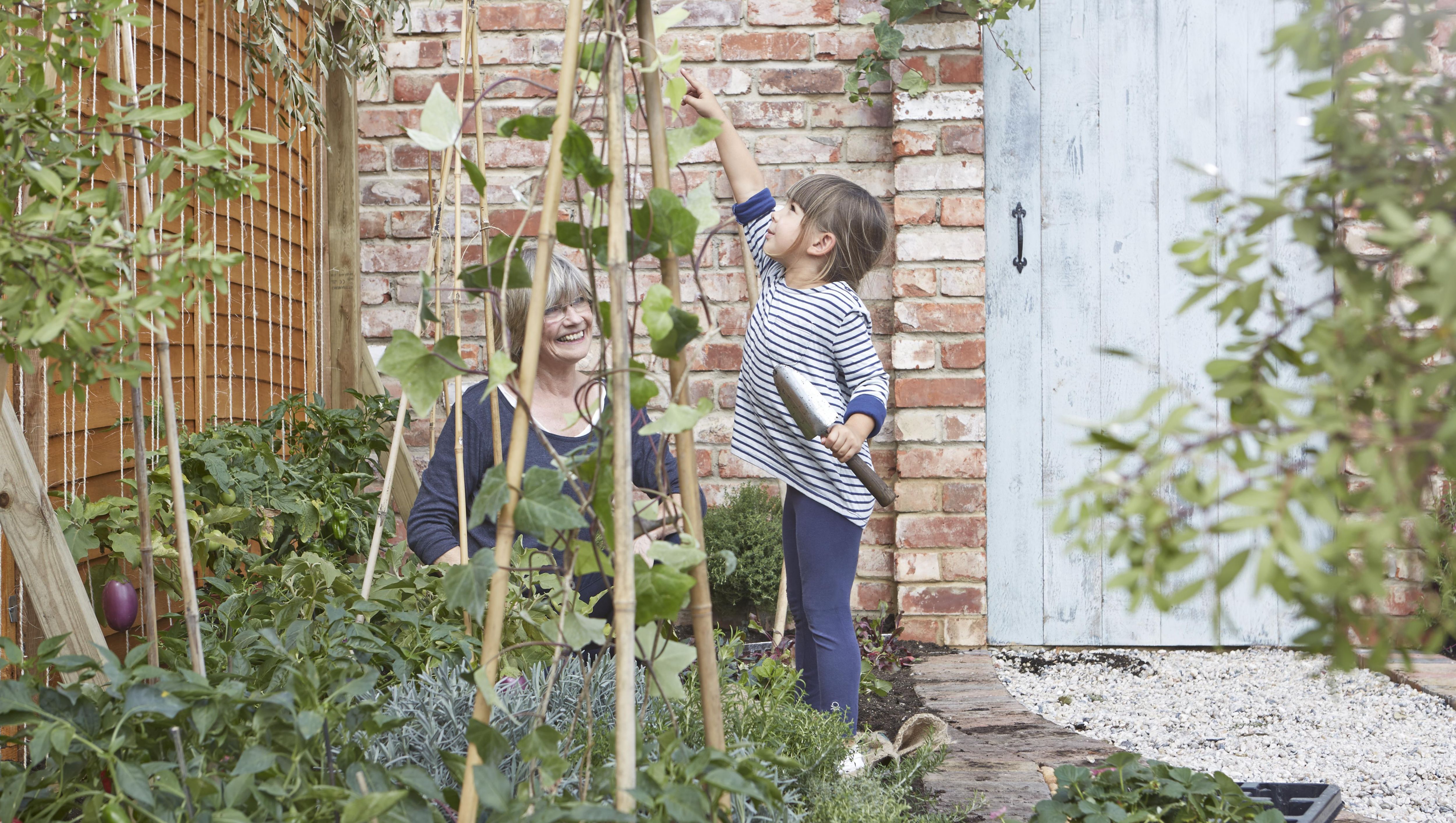 Tools & materials required
Our top tips
Carve out your space
Before getting started, you need to think about how much of your garden you want to give over to growing produce. Most vegetable gardens are too big for people's needs, so don't worry if your space is limited. Any standard pot or planter can be used to grow fruits or vegetables. And some are shaped to better suit different crops (we recommend square pots for salads and herbs as their wider tops better accommodate leaf growth and easy watering). And don't forget hanging baskets. They're great for trailing plants like tomatoes and strawberries.
If new to growing, dedicate a small area or some pots to growing and as each crop finishes, sow something else.
Now that you know how much space you have, it's time to better understand the conditions you'll be working with. Sunshine is the key to delicious vegetables – it helps ensure they grow strong and disease-free - so ensure your beds and borders get plenty of amount of sun before digging them in, or move your pots into a bright spot.
Check that your soil is in decent condition. If your soil is thin, full of stones or is naturally water-logged, you may want to build raised beds or grow in pots or grow bags. If you're growing in the ground, choose an area that won't be disturbed by you or your pets. And wherever your produce is growing, make sure that there's good drainage. Damp plants are vulnerable to fungal infections and their roots may rot.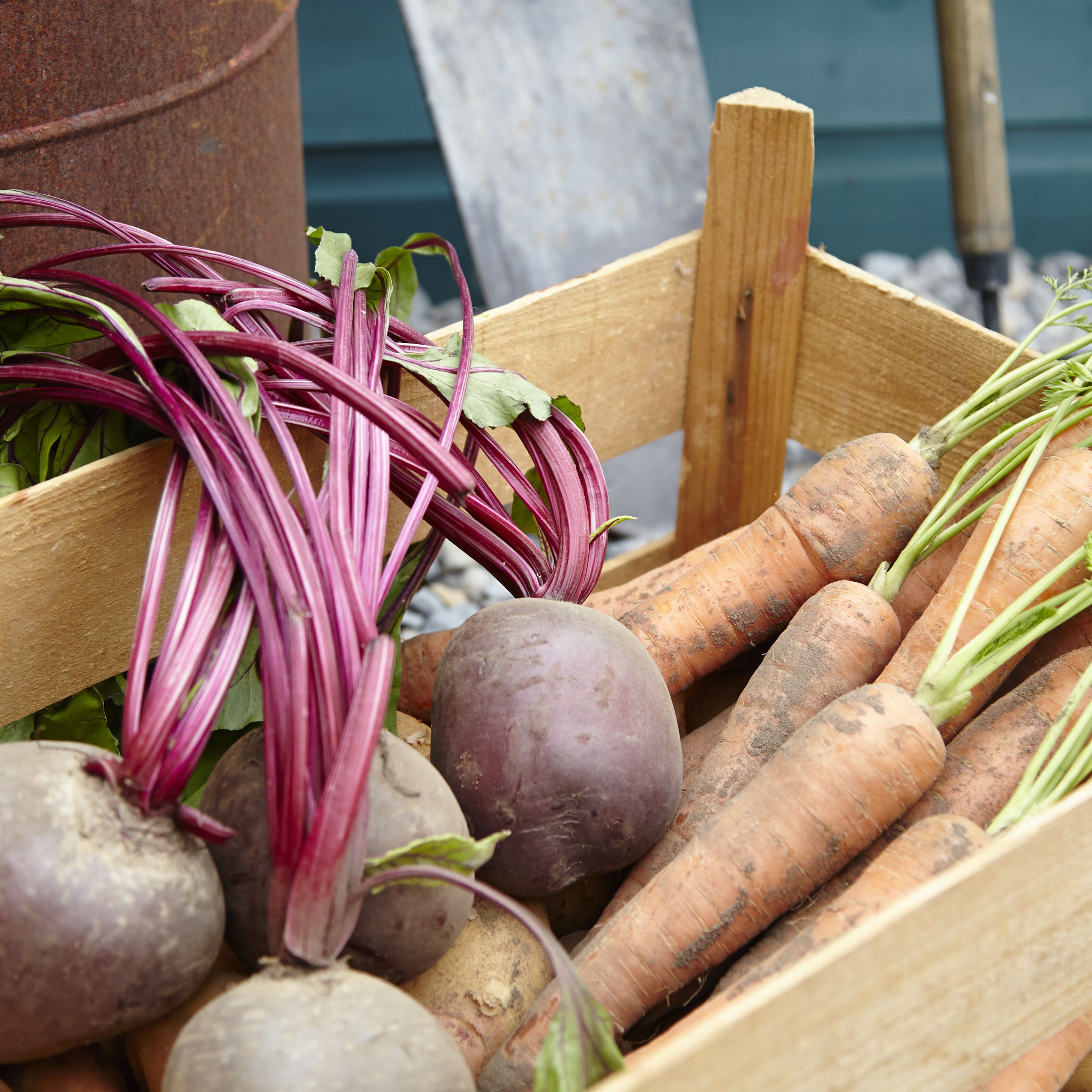 Consider your growing options
You might have a particular food that you're keen to start producing, or maybe you're just eager for the whole experience of growing for the table. Either way, it's important to remember that each fruit and vegetable has a preferred growing period and no amount of care and attention is going to successfully nurture it out of season. So be sure to sow them in the right season so that they get the right conditions to grow in.
Additionally, while time of year is critical to success, so is choosing the right fruit or vegetable to grow. If you're new to gardening, be sure to do your research before buying plants so that you can find ones that best suit your garden's conditions, your gardening abilities and the amount of time you can dedicate to the project. There's no point in selecting one that demands time and attention that you can't give it, and with so many types out there which are ideal for beginners, there's nothing to stop you getting your fingers green in no time.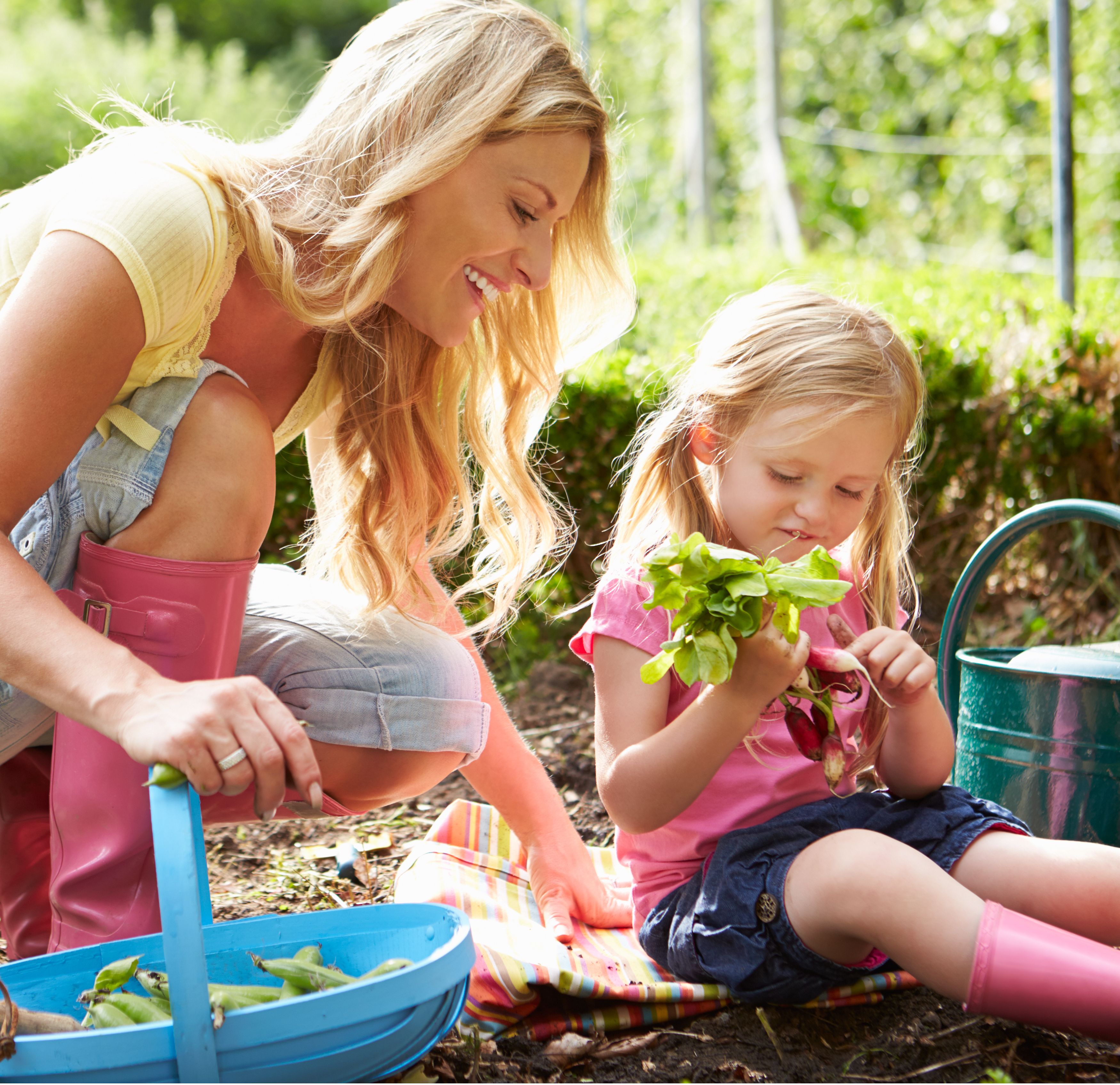 Select your vegetables
Here are our suggestions for the easiest vegetables for growing: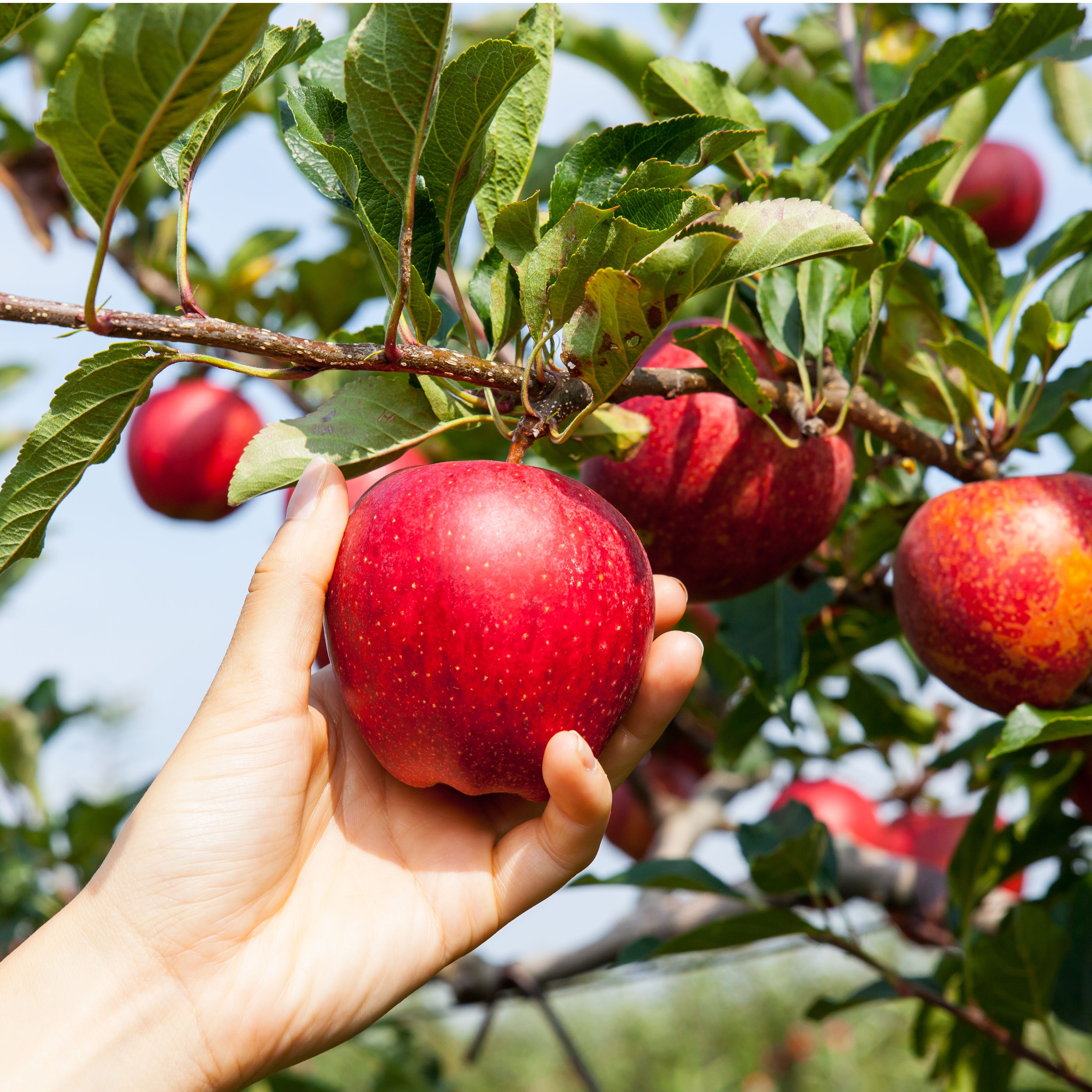 Find your fruits
Soft fruit
Berries are a delicious fruit that the whole family can enjoy and have the added bonus of being full of healthy antioxidants. Grow from seed or come in-store and pick up a young plant to add to your garden.
Our recommended easy-to-grow options include:
Fruit trees
You don't need an orchard to grow fruit trees. They come in all shapes and sizes, so even the smallest garden or balcony can enjoy a pot-grown one. However, if you do have the space, consider investing in three trees and so once planted together, they'll pollinate each other.
Before you buy, remember to check how tall the tree will grow and when you can expect it to produce fruit. Even with such common and familiar fruit trees as apple, there can be massive variations - up to six metres in height and five years in when it will crop - so don't be caught out expecting one thing and experiencing something else.
Different varieties of fruit tree flower at different times. If you live in northern England or Scotland, choose late-flowering trees as this means the blossom is less likely to be killed by frost. Remember - no flowers, no fruit.
The trees that provide the most plentiful crops include:
Plum
Apple (choose between eating or cooking apples)
Pear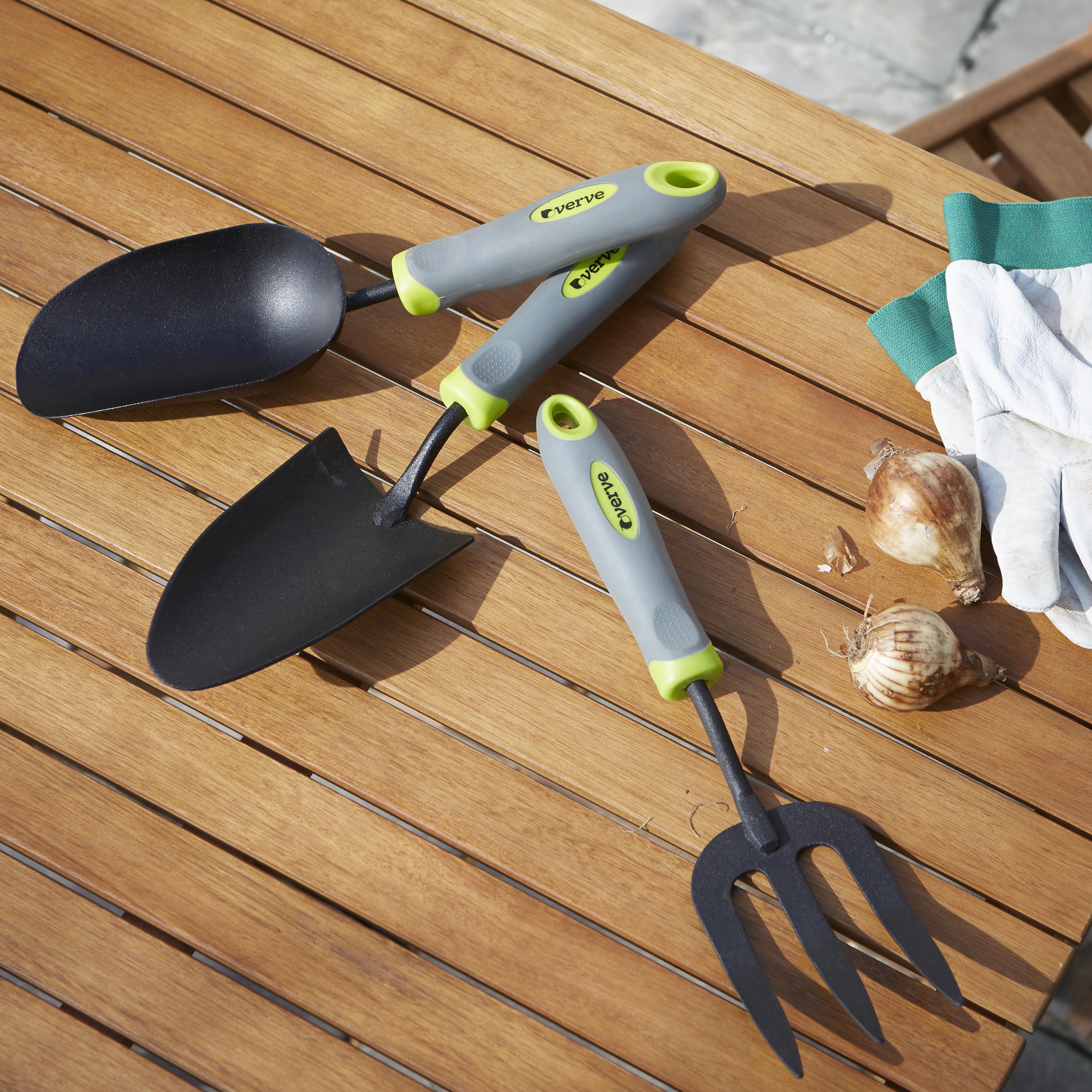 Tool up
To successfully grow your own fruit and vegetables, you'll need the right kit. This can either be quite small in scale with just a few digging hand tools, or can be as grand as a greenhouse. Most importantly, only pick the tools needed for your gardening needs. There are plenty out there to help with everything from seeding to pruning, planting to feeding, so take the time to think about what you'll actually be using. It's easy to get carried away and think that a serious grower should have every piece of equipment on offer, but we recommend buying a few key essentials to start with and build your collection over time. If growing is for you, you'll be sure to accumulate a wide range in no time.
Articles