Planting made easy
Jane has a small balcony which she uses for relaxing and occasional al-fresco dining. She loves colourful plants but struggles to find room on her balcony to display them all. She wants a clever solution to bring her limited space to its full potential.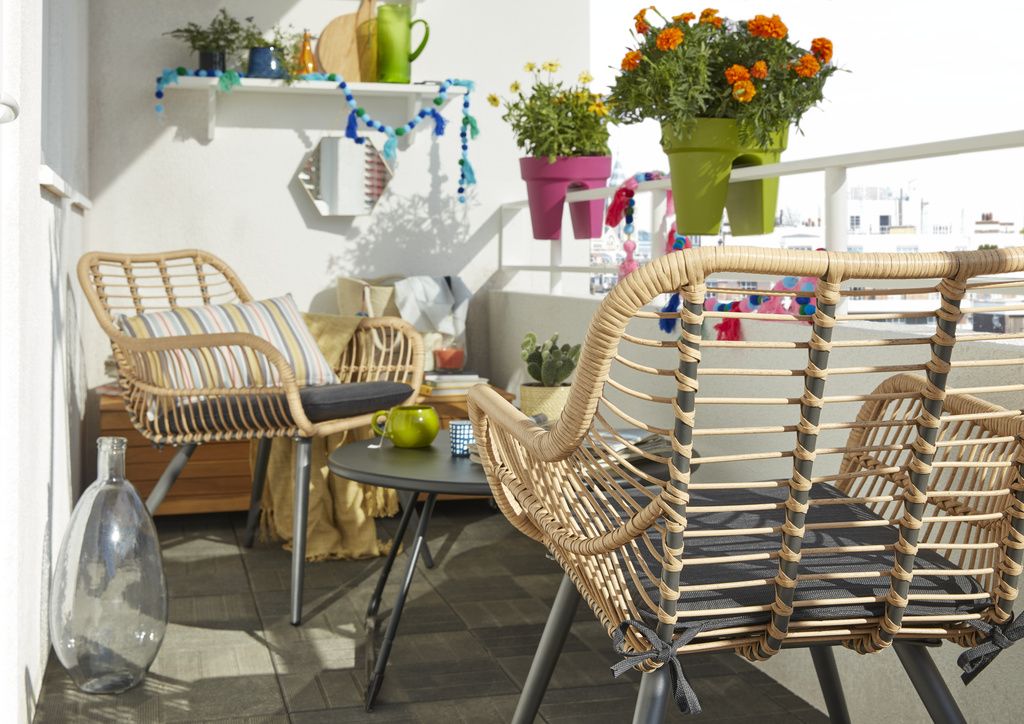 A splash of colour
No matter how small your outdoor space, we've made it easy for you to enjoy spending time out there with our cleverly designed garden pots and foldaway bistro sets.
Nifty Nurgul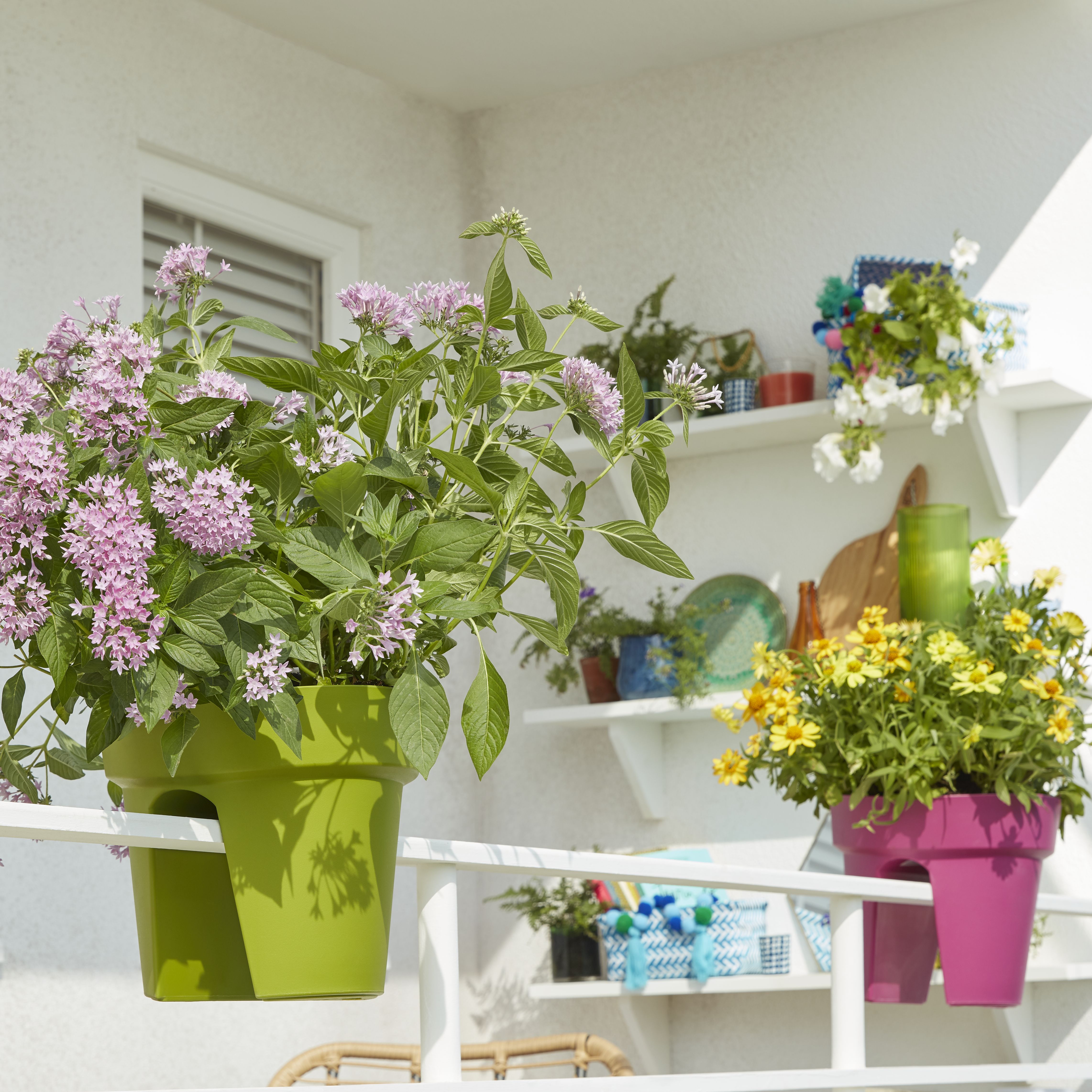 Specially designed to fit onto your balcony railings, these colourful Nurgul pots will brighten up and maximize your outdoor space with their different shapes and sizes.
In bright colours of grey, pink, green and red, these innovative vertical gardening solutions can be hung over fences and railings which makes a great addition to even the smallest outdoor space.
Why not add contrasting flowers to these colourful pots for an extra pop of brightness.
Simple Saba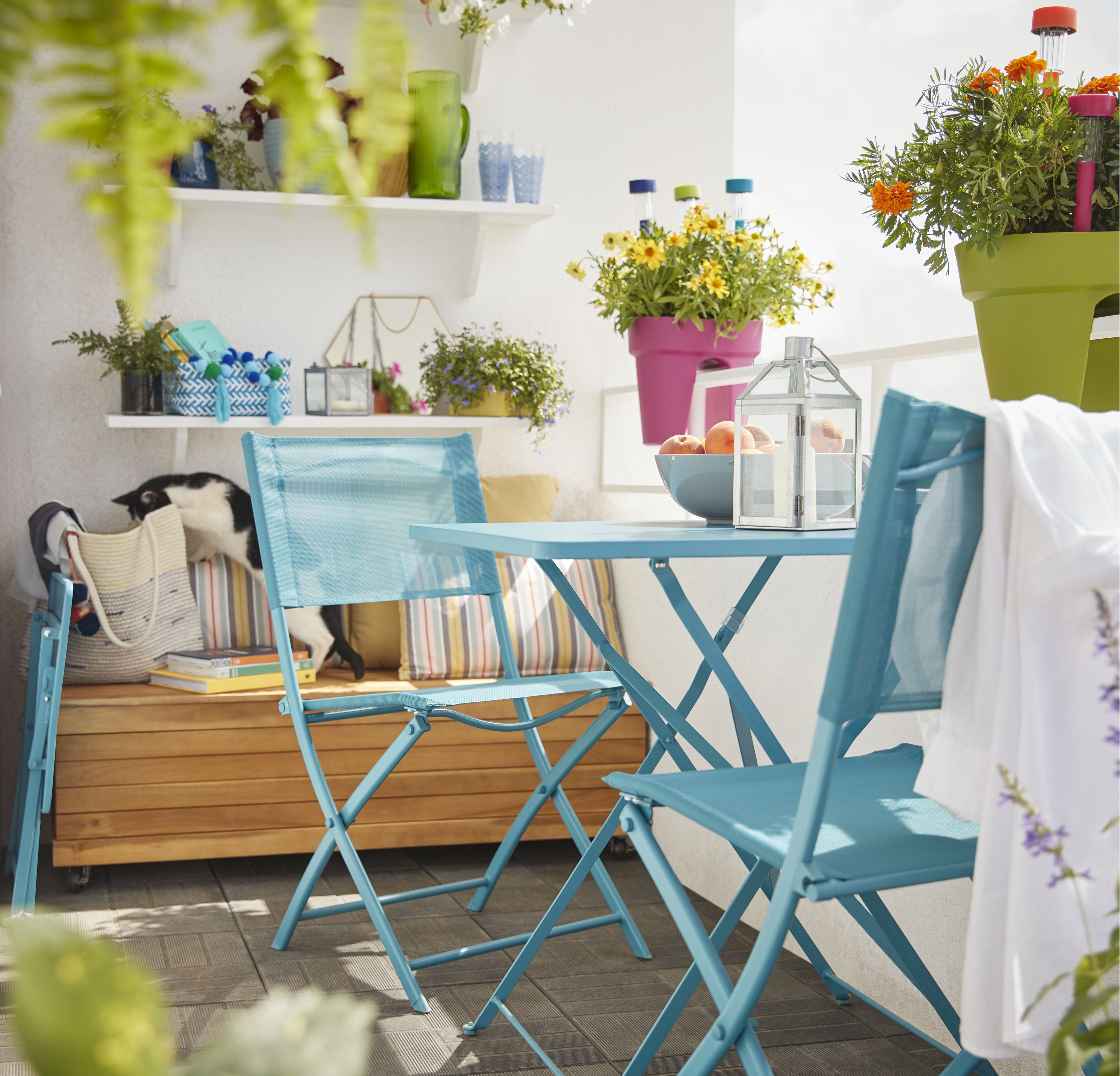 Our Saba folding bistro set is so easy to assemble and pack away, you won't need to worry about it taking up too much space.
You can choose from a range of bright colours to really liven up your space. With its lightweight and durable material, it's so easy for you to stack, hang or hide the set once you have finished dining.
When the sun goes down
You don't have to end your day outdoors when the sun goes down. You can create an inviting atmosphere in a small space by using decorative outdoor lighting, perfect for al-fresco dining.
Strings of pretty fairy lights and festoon lighting transform a space as evening falls. Add LED battery lights to glass lanterns and choose some simple accessories to give your outdoor space a cosy, welcoming feel.
Articles