Kitchen cabinet doors buying guide
Stylish and practical looks for your kitchen
Choosing the right cabinet door is a major part of the transformation of a kitchen - whether you're designing from scratch or sprucing up what's already there. As well as a great range of styles, we also stock options that cater to every budget, ensuring that you can find what you need to create your dream kitchen.
Shop fitted kitchens Shop kitchen cabinet doors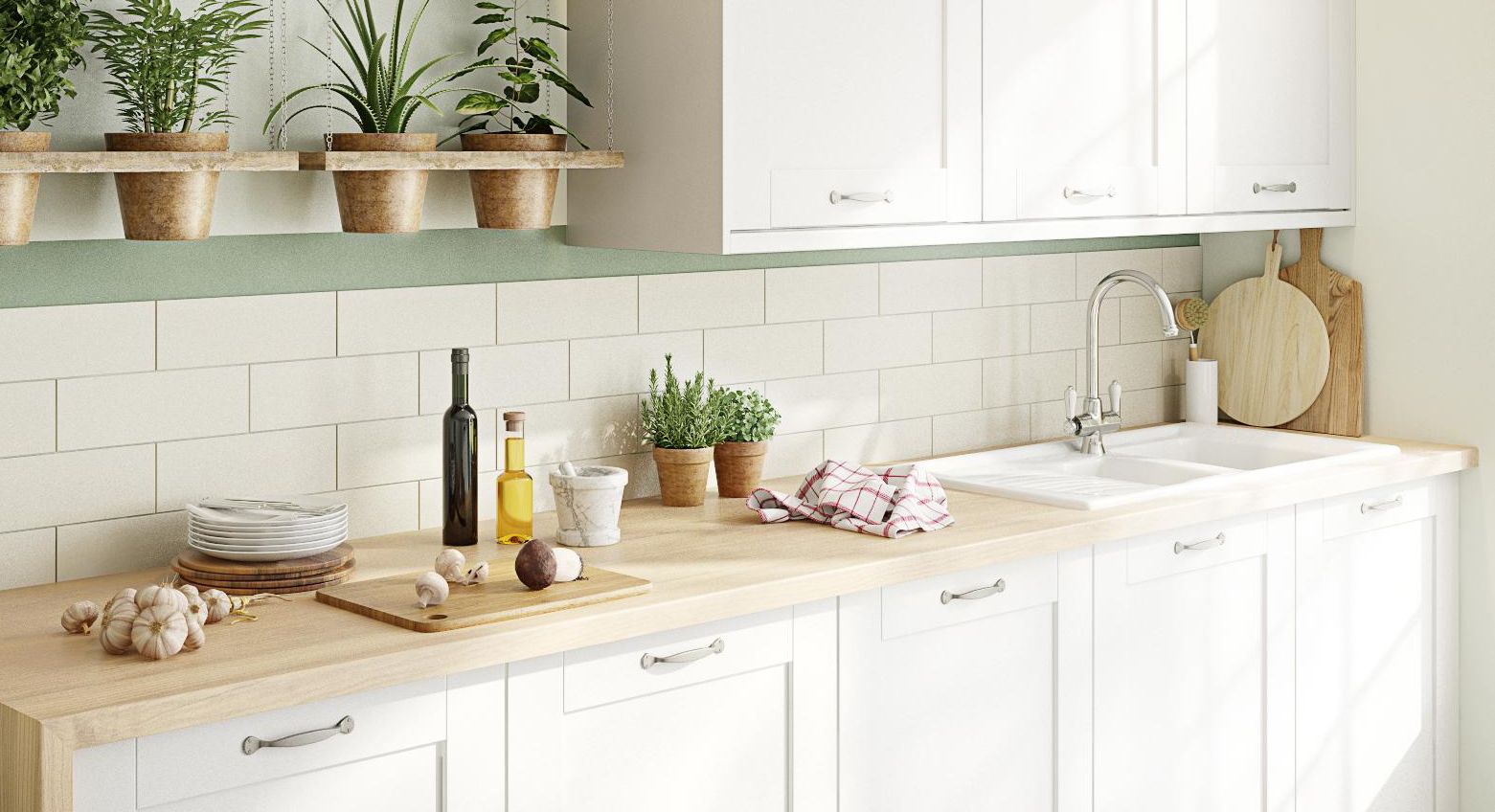 Types of door
There are two types of kitchen cabinet doors: lay on and framed.
Lay on doors
A lay on door covers the whole front of the kitchen cabinets, leaving only a small gap between neighbouring units. This is a popular choice for those looking for a modern and sleek look for their kitchen.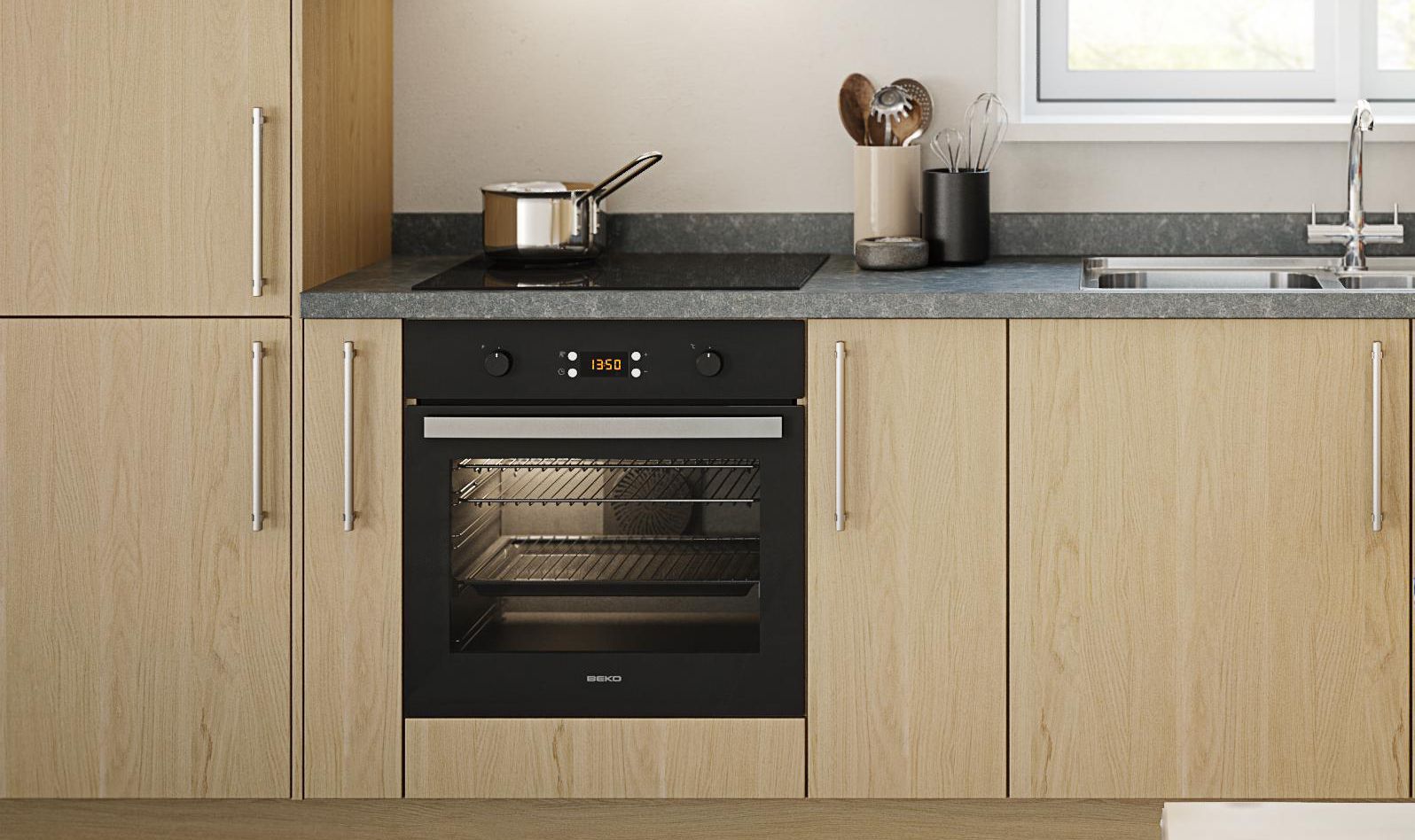 Framed doors
A framed door sits within a narrow frame, which is fixed to the cabinet and doesn't hinge with the door. This design feature adds character to shaker style doors, and look great if you choose real wood kitchen doors in a country style.
Door styles
Choosing the right material for your kitchen is important to get the look you want, but also ensuring that it's as durable as you need it to be. There are eight types of kitchen cabinet doors to choose from.
Post formed doors
Made from large sheets of medium-density fibreboard (MDF) or chipboard, the front of post formed doors and the two long sides are then covered in a foil. They're available in a range of colours with either a foil, matt or gloss finish and have a wipe clean surface. Post formed doors are an affordable and hard-wearing choice of kitchen cabinet.
To see a kitchen with post formed doors, take a look at the Santini from the IT kitchens range.
Fully wrapped doors
Created in the same way as post formed doors, fully wrapped doors have the foil wrapped around every surface of the MDF or chipboard so that every side matches. Fully wrapped doors are also great value, available in different colours and easy to keep clean.
To see a kitchen with fully wrapped doors, take a look at the Westleigh from the IT kitchens range (pictured below).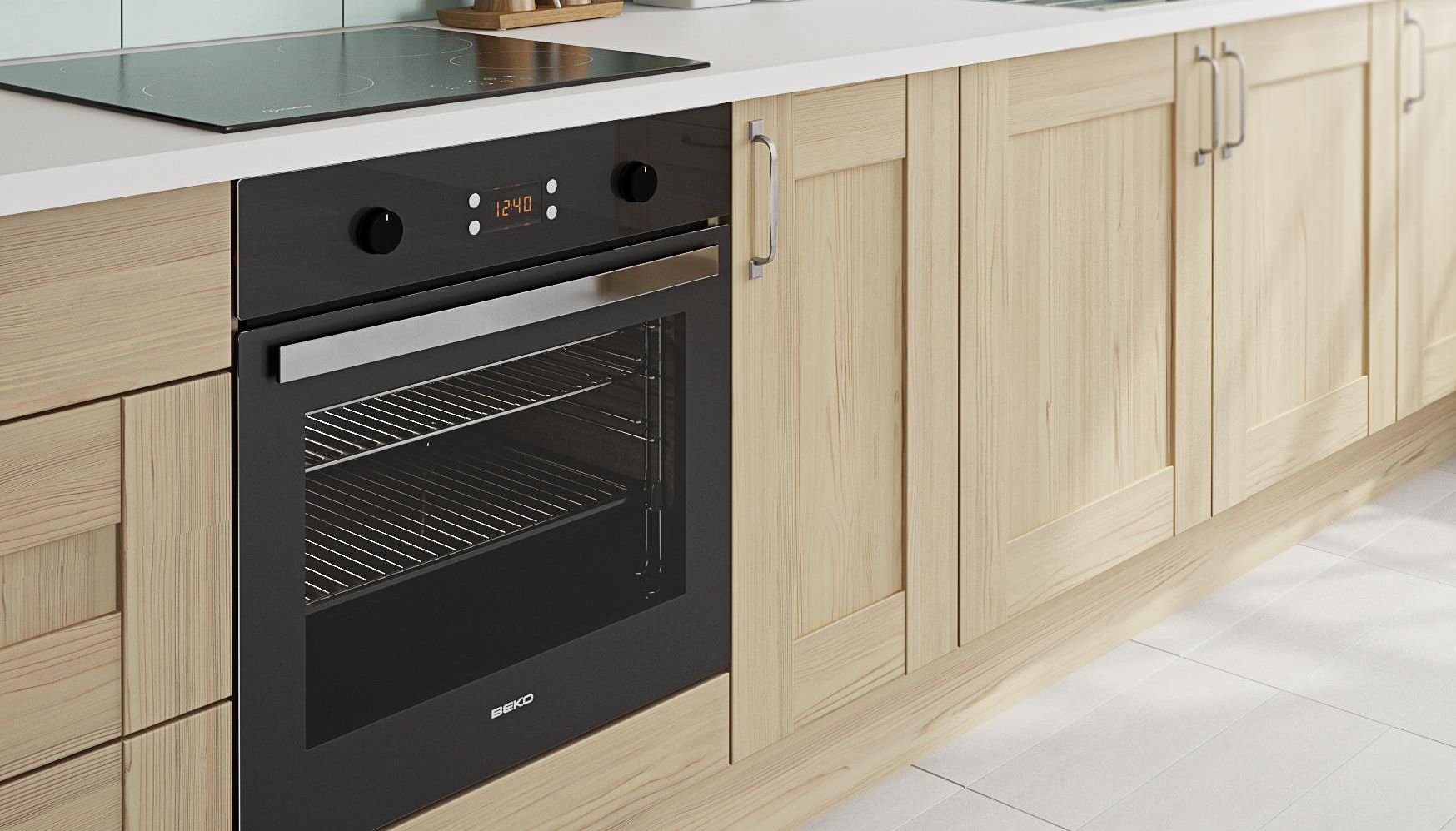 Membrane pressed doors
Cut from a single piece of MDF by a computer, membrane pressed doors can have more detail on the door. Using this technology, 3D styles such as tongue and groove, shaker, slab, barrel, arch and others can be created easily. Once shaped, membrane pressed doors are spayed with glue before having a foil applied on all sides. With no join lines, the foil offers great protection from moisture while still being easy to clean.
To see a kitchen with membrane pressed doors, take a look at the Chilton White Country Style from the IT kitchens range.
Lacquered doors
Made from chipboard or MDF, each door is covered with several layers of base colour and lacquer coats before being polished to a smooth finish. Because a spray is used to add the colour, you can be more adventurous with your door's shape design, as well as more complicated styles like integrated door handles. Lacquered doors offer a deeper colour than a foil wrap as well as being the only option if you're looking for an ultra high gloss finish.
To see a kitchen with lacquered doors, take a look at the Rafello from the Cooke & Lewis kitchens range (pictured below).
Veneer doors
Created using chipboard, MDF or timber, a thin layer of real wood is glued onto the surface of the door before being stained and lacquered. Each veneer is selected to ensure a uniformed look in any colour. You can then choose from gloss or matt finishes. If you like wood but want a consistent colour with no knots or imperfections, choose a veneer door for your kitchen.
Painted timber doors
Made from timber or a timber veneer, these doors have the natural wood grain enhanced by paint to create a premium style. Because these cabinet doors are made from wood, more complex designs and shapes can be created. And as the colour is spray painted on you can ensure good coverage whatever the design of the door.
Solid timber doors
Whatever style or shape you want for your cabinets, timber can be shaped easily to accommodate your wish. A natural product with woodgrain and knots, solid timber doors are then simply stained and lacquered for protection. A great choice for traditional and contemporary style kitchens, solid timber kitchen doors are durable and age well over time.
To see a kitchen with solid oak doors, take a look at the Chesterton Solid Oak from the Cooke & Lewis range.
You might need
Everything you'll need to finish the job
Kitchen cabinet drawers
As well as the cupboards, you need to make sure that all the drawers have the same finish. You can buy separately or we do offer door and drawer packs.
Shop kitchen cabinet door and drawers packs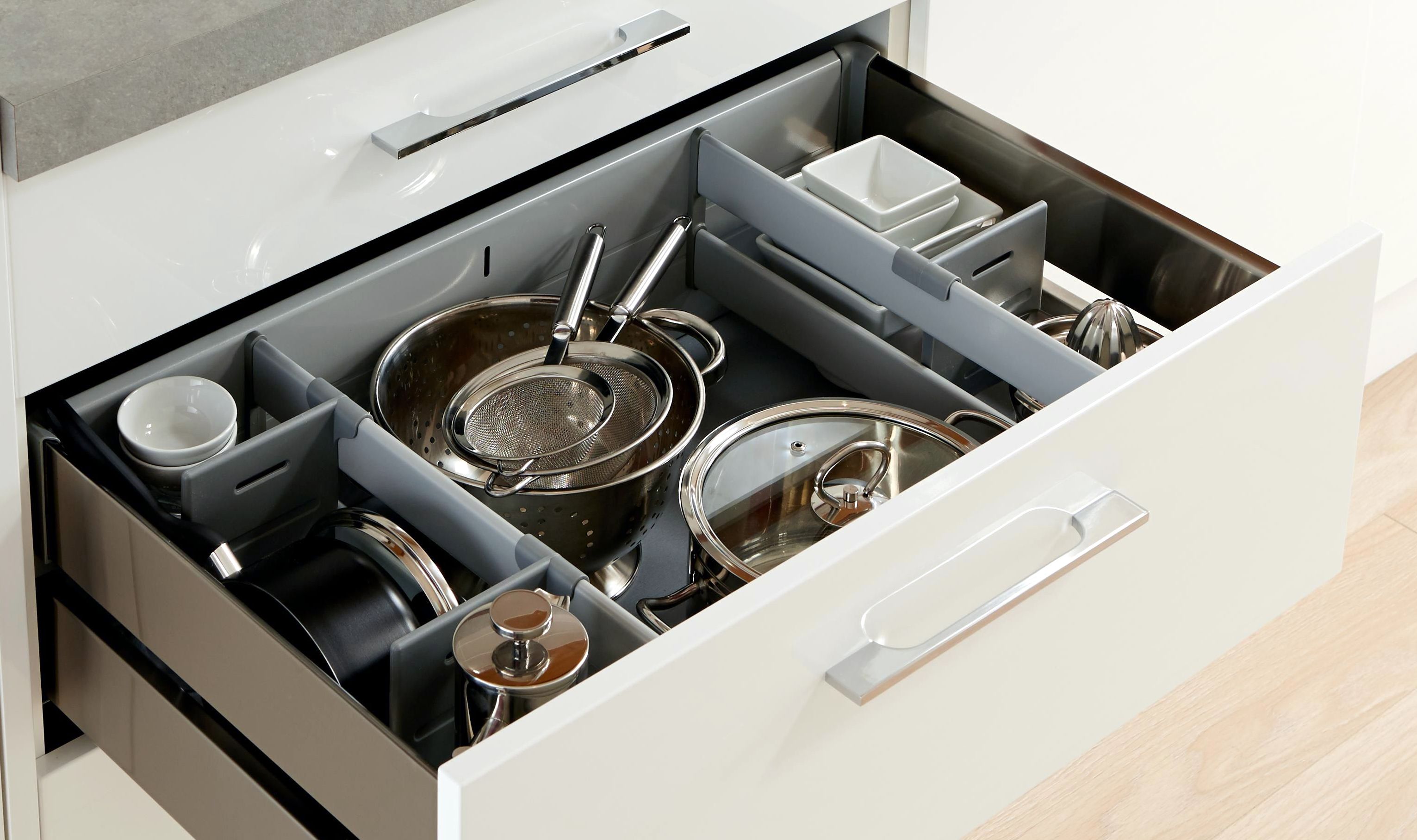 Handles and fixings
Once you've found the right doors and drawers for your kitchen, you need handles and fixings to complement the look.
Shop kitchen cabinet handles and fixings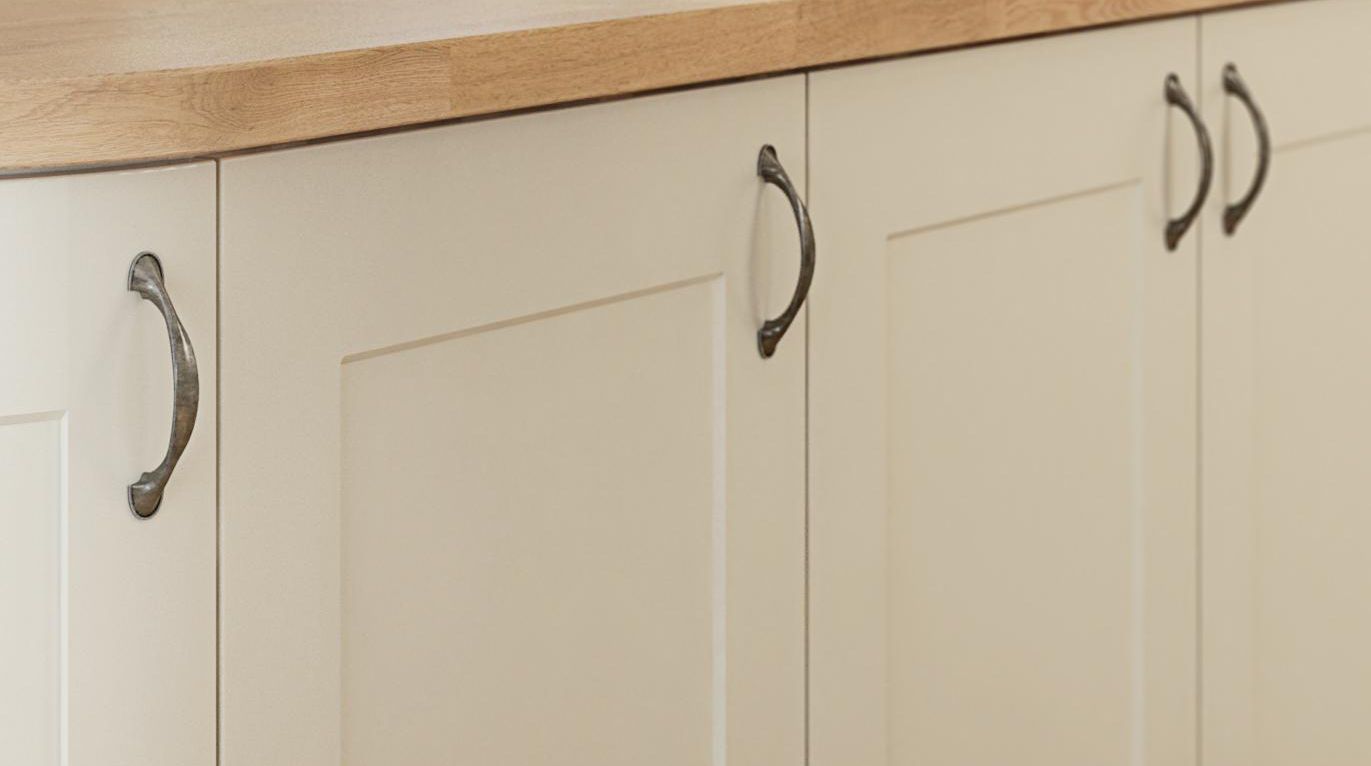 Hinges
As well as mounting your chosen doors to your cabinets, hinges can also determine how it functions. So if you're looking for soft-closing doors, or you've chosen a framed door, you'll need the right hinge.
Shop kitchen cabinet door hinges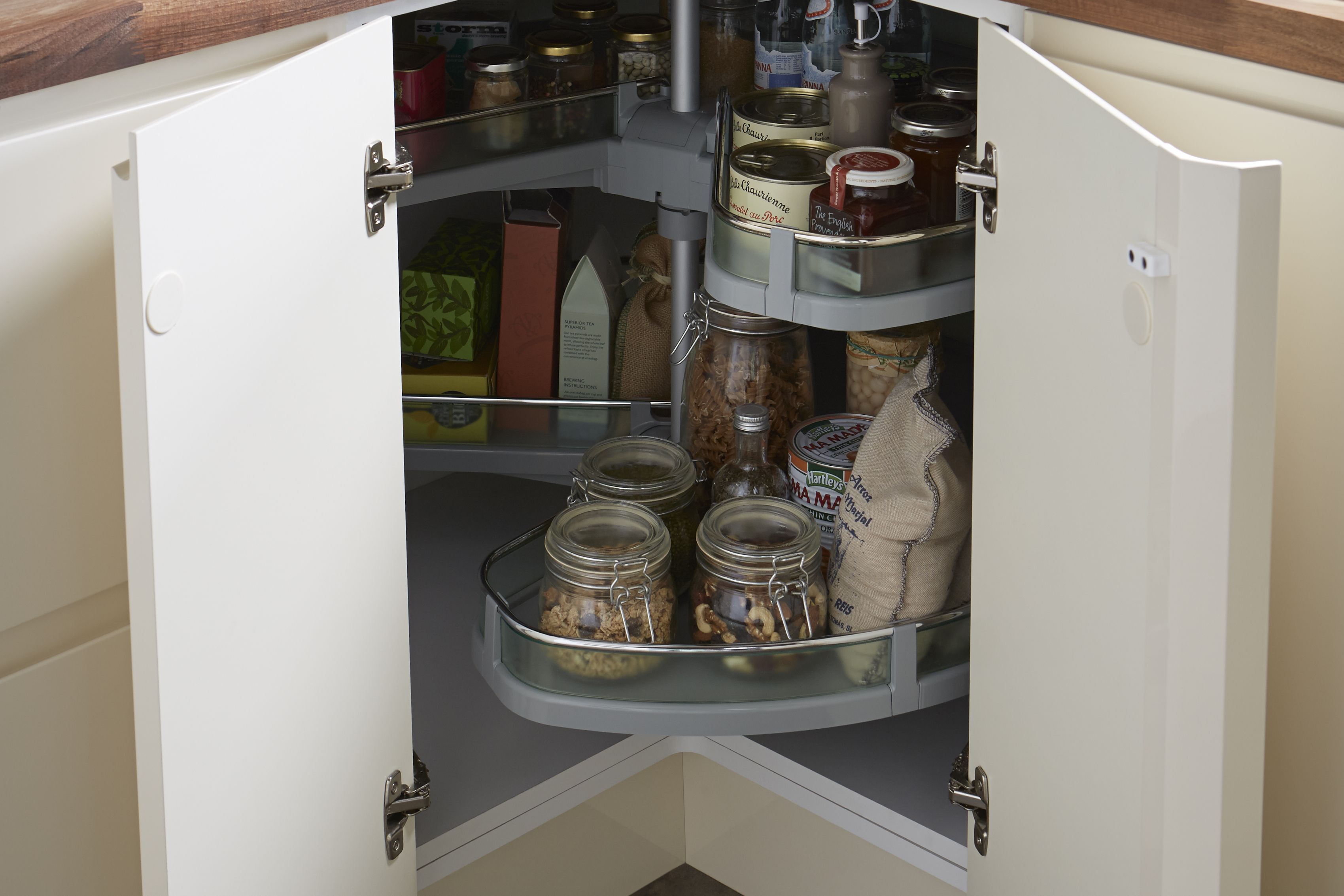 Articles