Making the most of what you've already got
Kitchens are busy rooms – where space is often at a premium. Keeping things neat and tidy, particularly when we're busy, can be a challenge. So, it's no surprise that many of us would love our kitchens to feel more spacious and better organised, helping to make the time we spend there less frantic and more enjoyable.
Adding extra cabinets or extending isn't always a practical solution to small space problems, so we've compiled a list of twelve inspiring ideas to help you find room for the things you need and love in your kitchen. They're all quick and easy, and won't need a lots of tools to complete - so you can make a big difference in a small amount of time.
With a place for everything and everything in its place, you can relax and enjoy your kitchen that little bit more.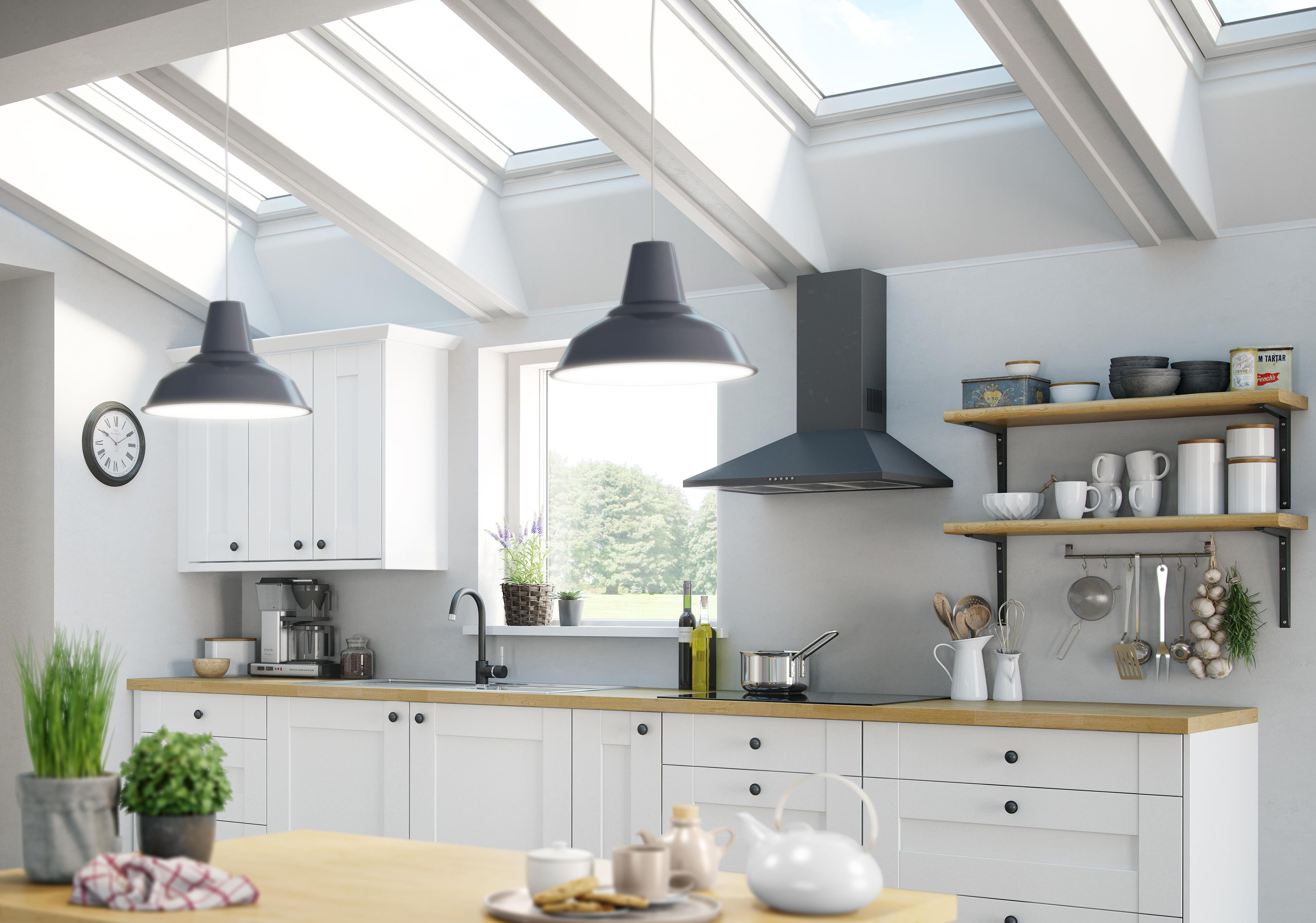 Our top tips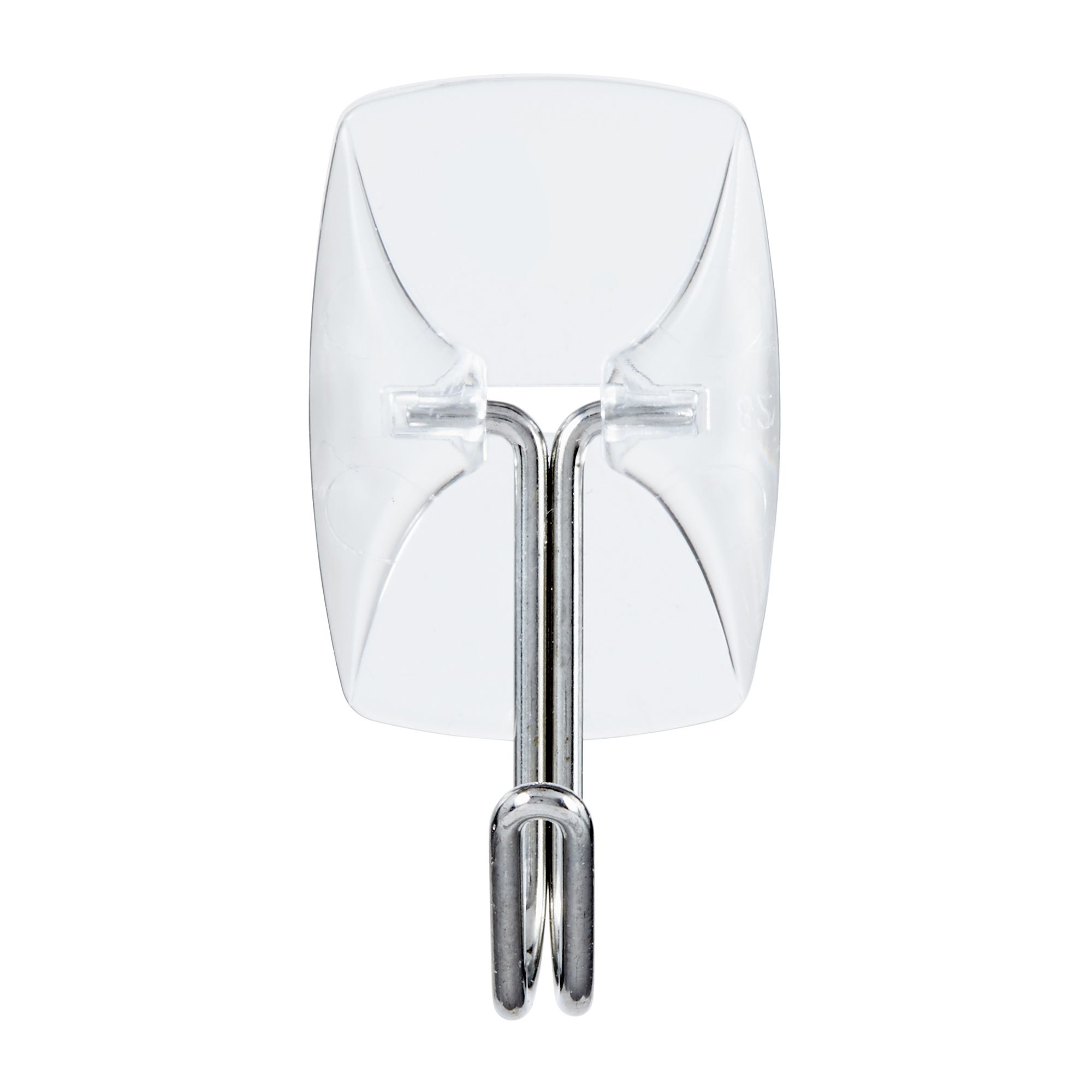 Use the inside of kitchen cupboard doors
Add self-adhesive Command hooks to the inside of wall-mounted cabinet doors to provide hidden storage that keeps utensils close to hand. They're ideal for smaller, lightweight items that might otherwise get lost in cabinets and drawers, such as sieves, measuring cups, spoons and spatulas. They take just seconds to install – the perfect quick fix.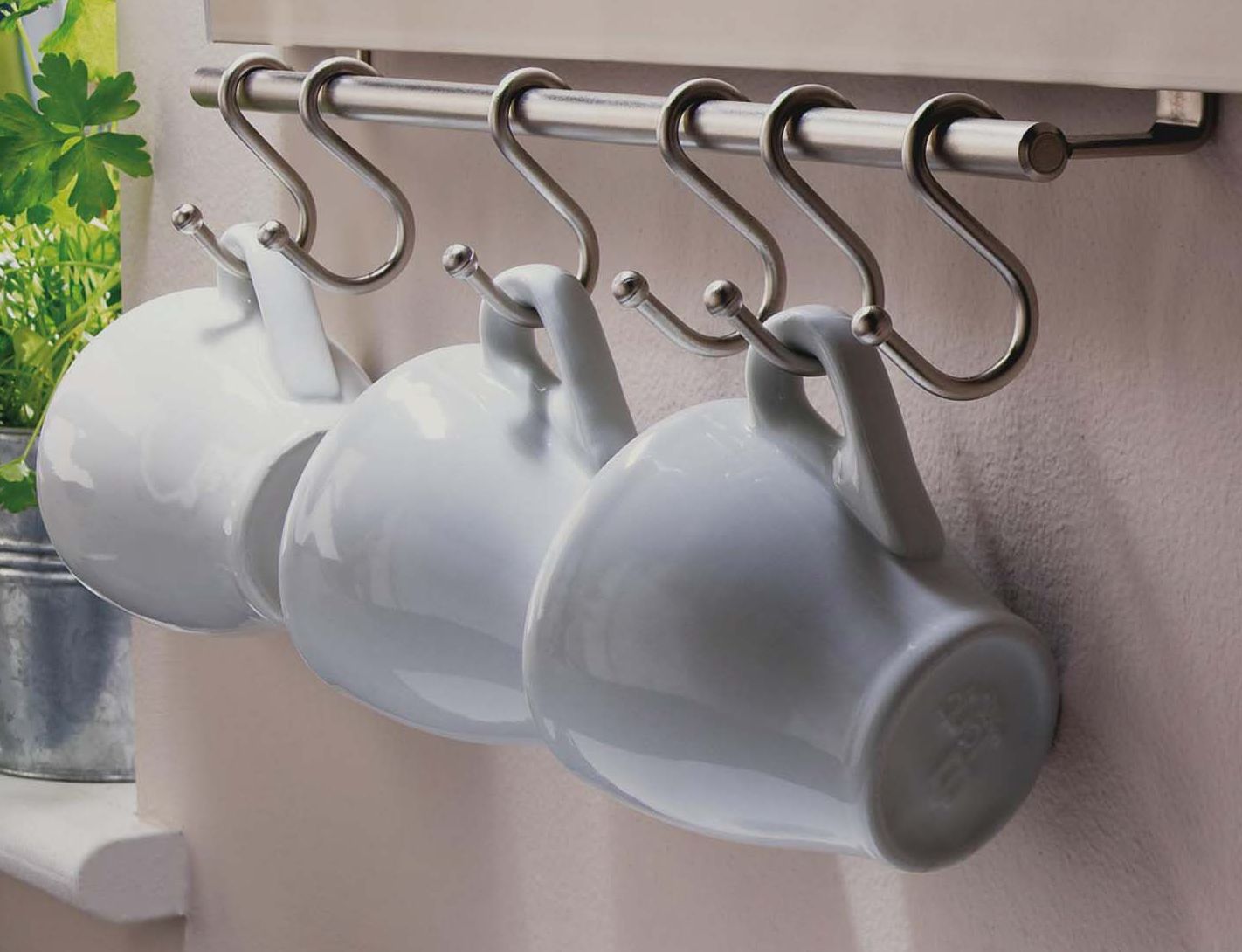 Add wall-mounted racks and rails
Hanging rails can be a great way to clear clutter off your worktops. Use for kitchen utensils, or to keep cups and mugs handy for your kettle or coffee machine. If you're often preparing lunches, add accessories that create neat storage for kitchen rolls, foil and films.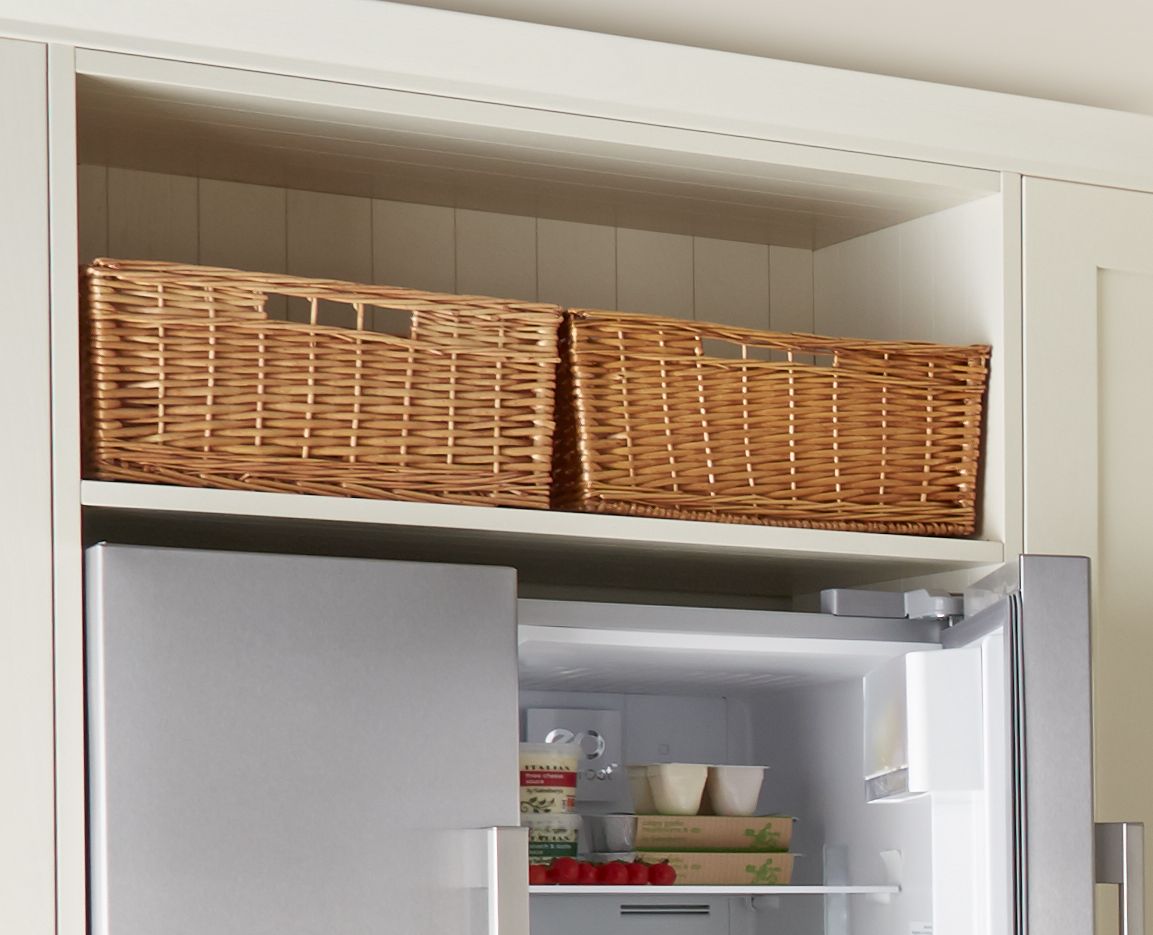 Boxes and baskets for extra space
Boxes and baskets are perfect for adding extra storage in unexpected places. Use to house occasionally used items on the top of kitchen cabinets or free-standing appliances out of the way. Alternatively, use on open shelves to keep things neat and tidy. Baskets work well for storing fruit and vegetables which don't need to be refrigerated, as well as kitchen linens.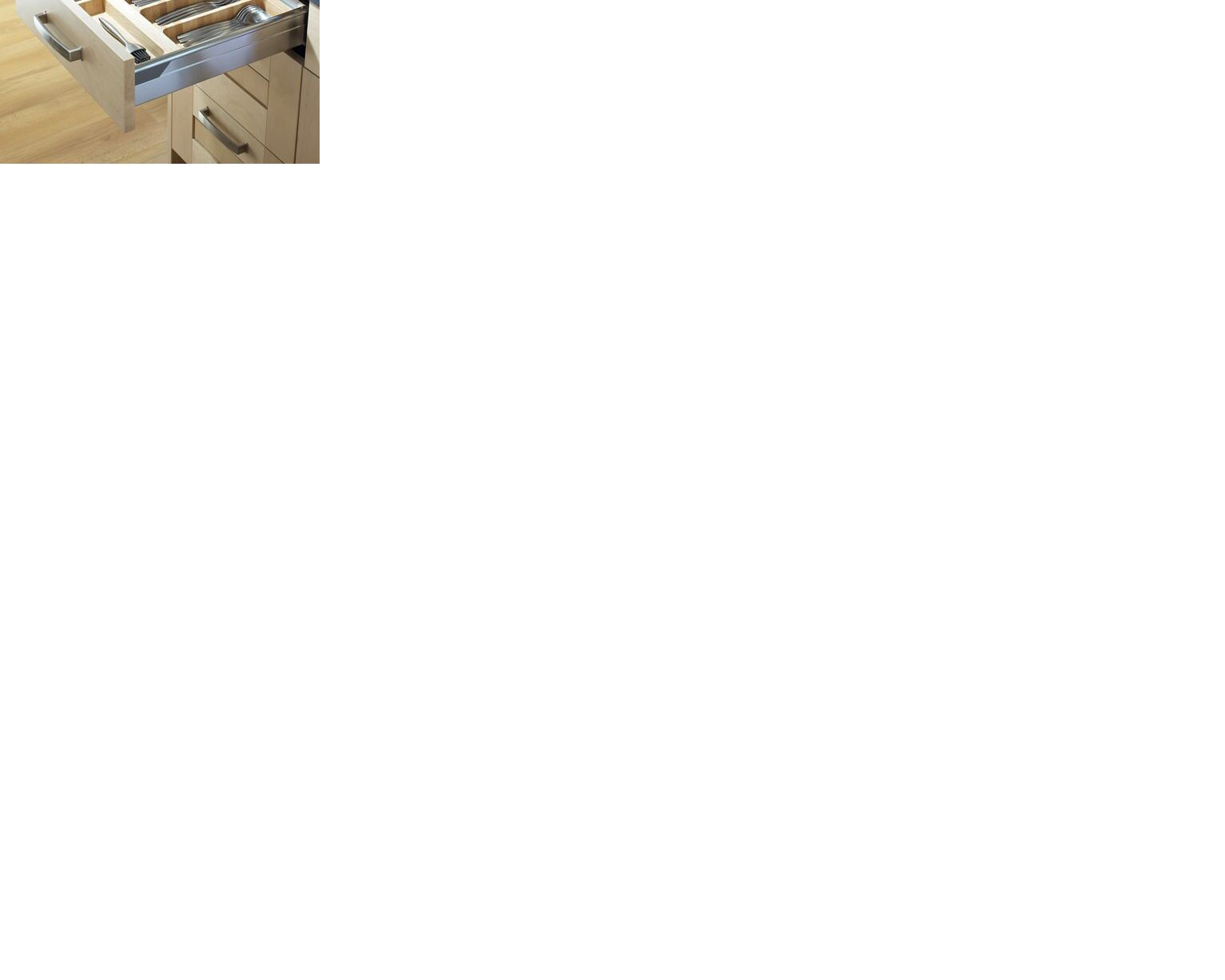 Make sense of drawer space
Drawer dividers are a great way to bring order to kitchen drawers, giving cutlery and utensils a home. Why not think beyond your silverware and use to organise baking accessories, table decorations or even spice jars?
Add open shelving
If adding extra cabinets isn't an option, extra shelving might be. Taking up less space than a cabinet, shelves are flexible enough to be used in many spaces – above dining tables and doorways, next to sinks and even below wall-mounted cabinets. Free up space on worktops by storing small appliances or keep a cook book collection where you need it most. Floating shelves are ideal for tight spaces as you won't need room for brackets.
Top tip:
Add cup hooks to the underside of wooden shelves to display pretty cups and china.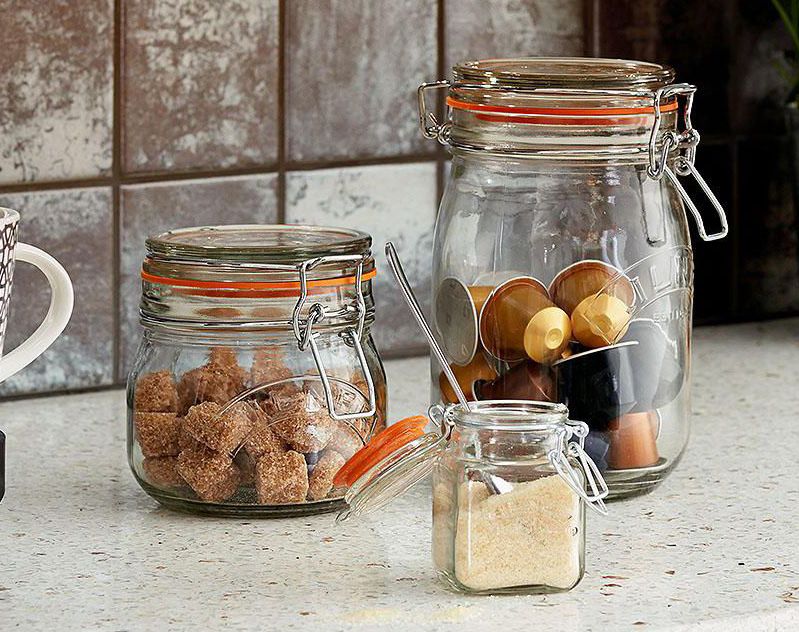 Maximum food storage space
Decant dry ingredients and spices into decorative jars for an attractive, as well as functional, storage solution. Kilner jars help to keep ingredients fresh even when on display, and the uniform shapes and sizes make it easy to stack jars for maximum use of space.
Store knives like a chef
Chefs use magnetic racks to keep knives all in one place, without taking up valuable drawer space or having to find room for a bulky knife block. Our magnetic tool bar does the same job at a fraction of the price. Just be sure to keep out of reach of children and pets.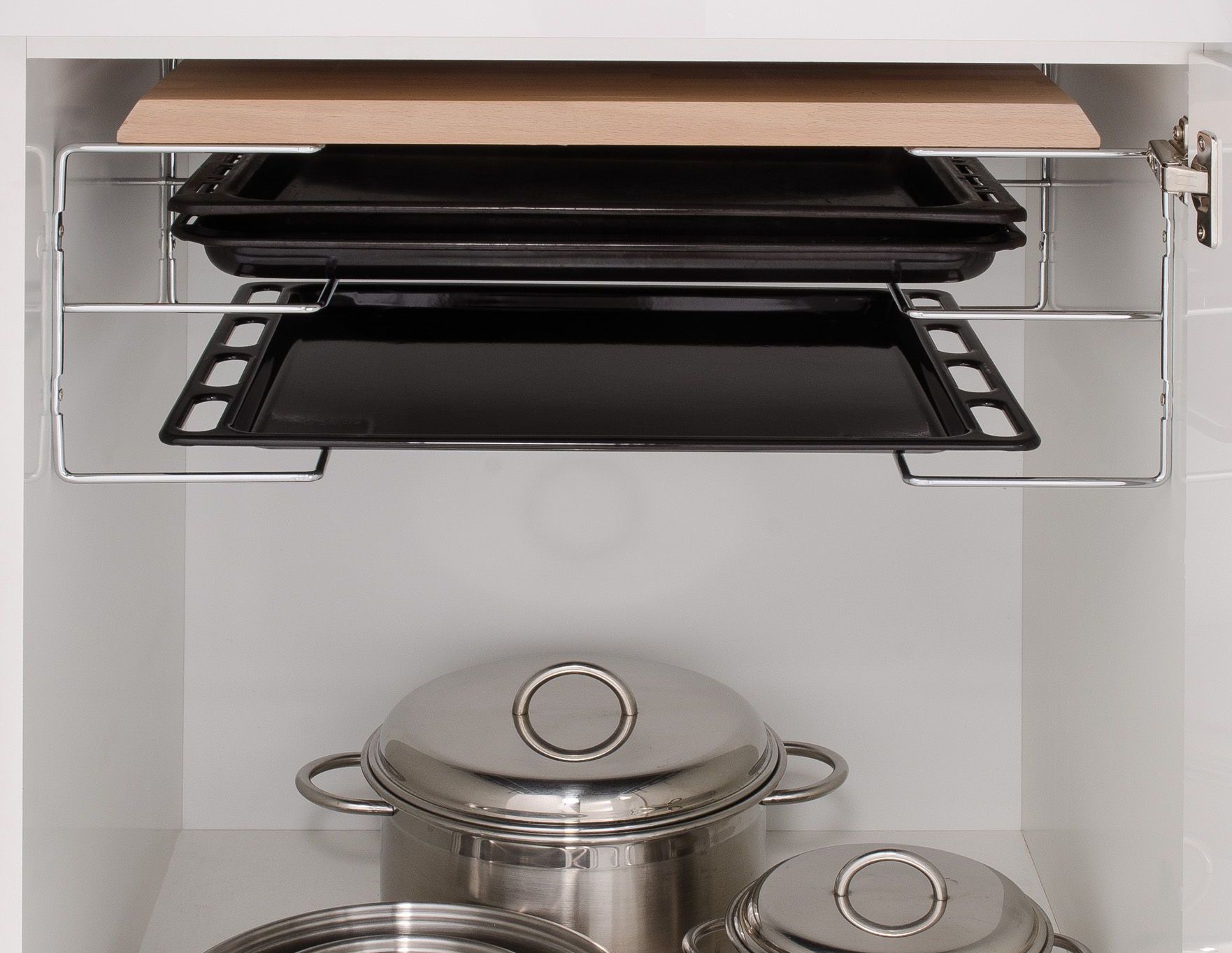 Banish baking sheet woes
Baking trays can be a tricky beast to tame. Remove one from a cupboard and there's always the danger that the rest will come tumbling down! A baking sheet rack is a great way to organise and easily access baking trays, chopping boards, roasting tins and more.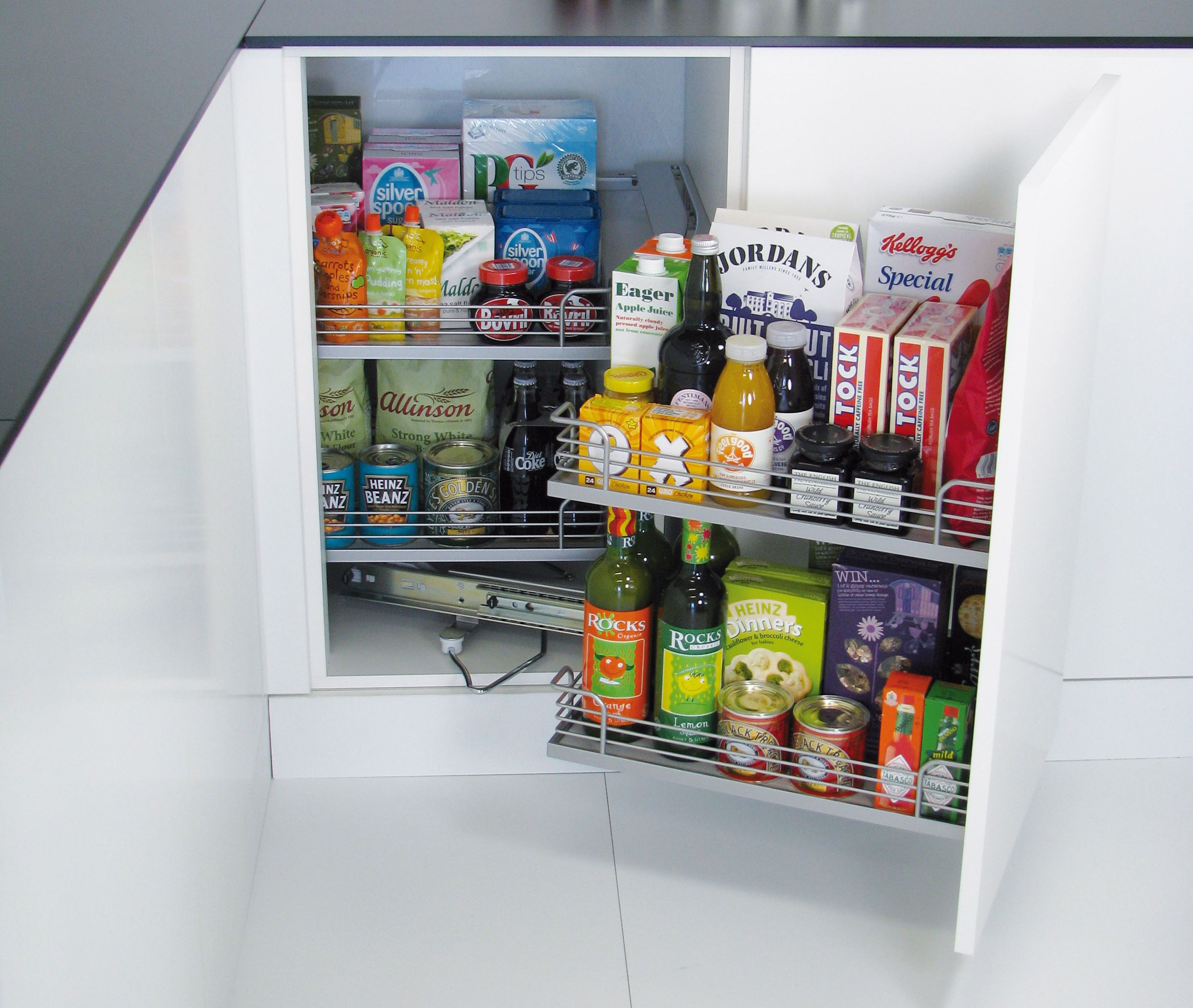 Make better use of unreachable cabinet space
Tight corners, high shelves and deep cabinets often be difficult to reach, stopping us from making the best use of the storage we already have in our kitchens. Fitting pull out or rotating shelves will save you from rooting around in deep, dark cabinets. Cleaning caddies help to keep supplies neat and tidy, and can be lifted out easily to carry around your home.
Shop cabinet storage solutions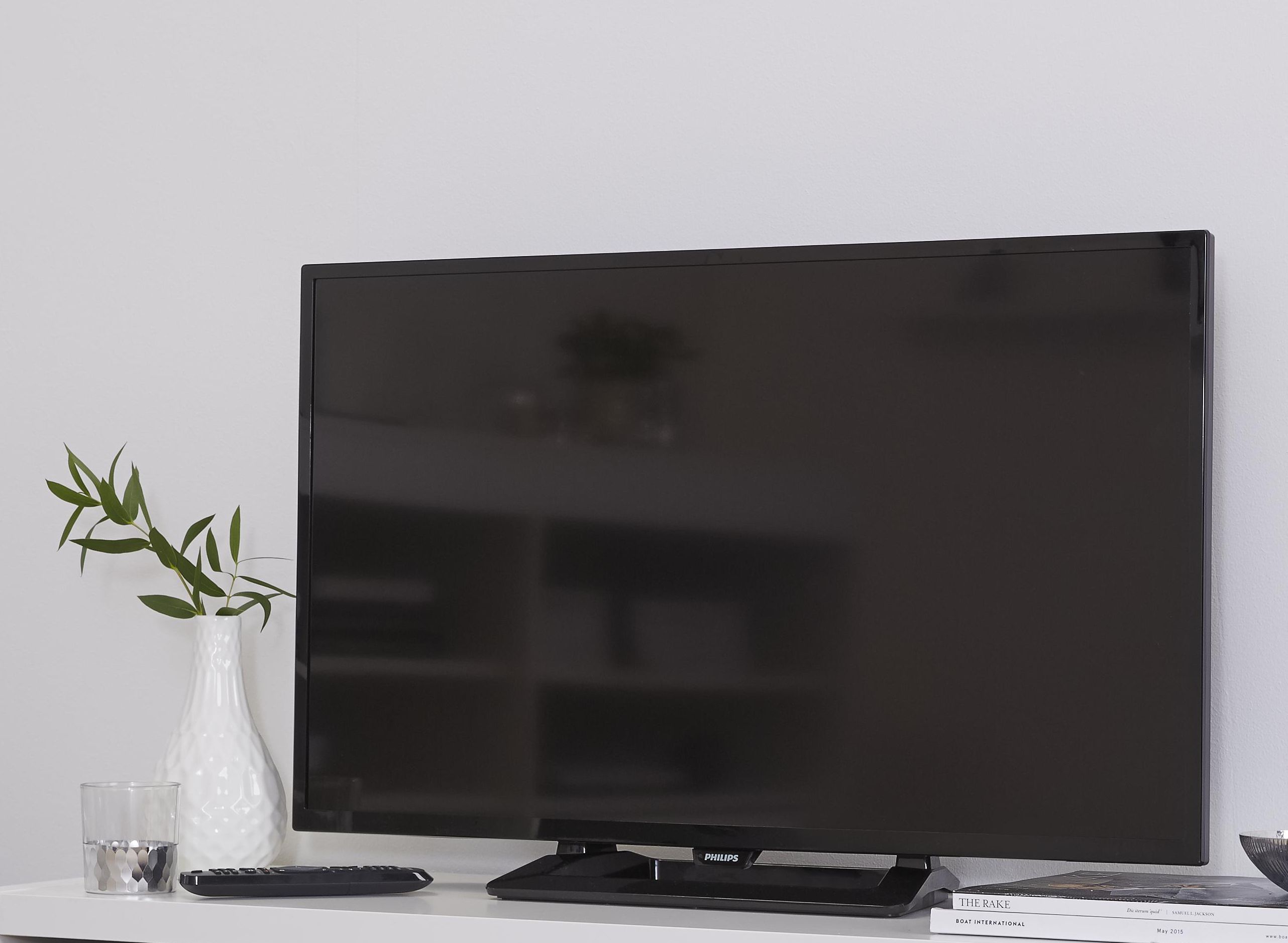 Free up surface space with a TV bracket
Many of us like to have a TV in the kitchen, but they can easily devour space. Make sure yours isn't taking up more room than it needs to by mounting it to the wall with a slimline TV bracket. You'll be surprised how much space you can free up.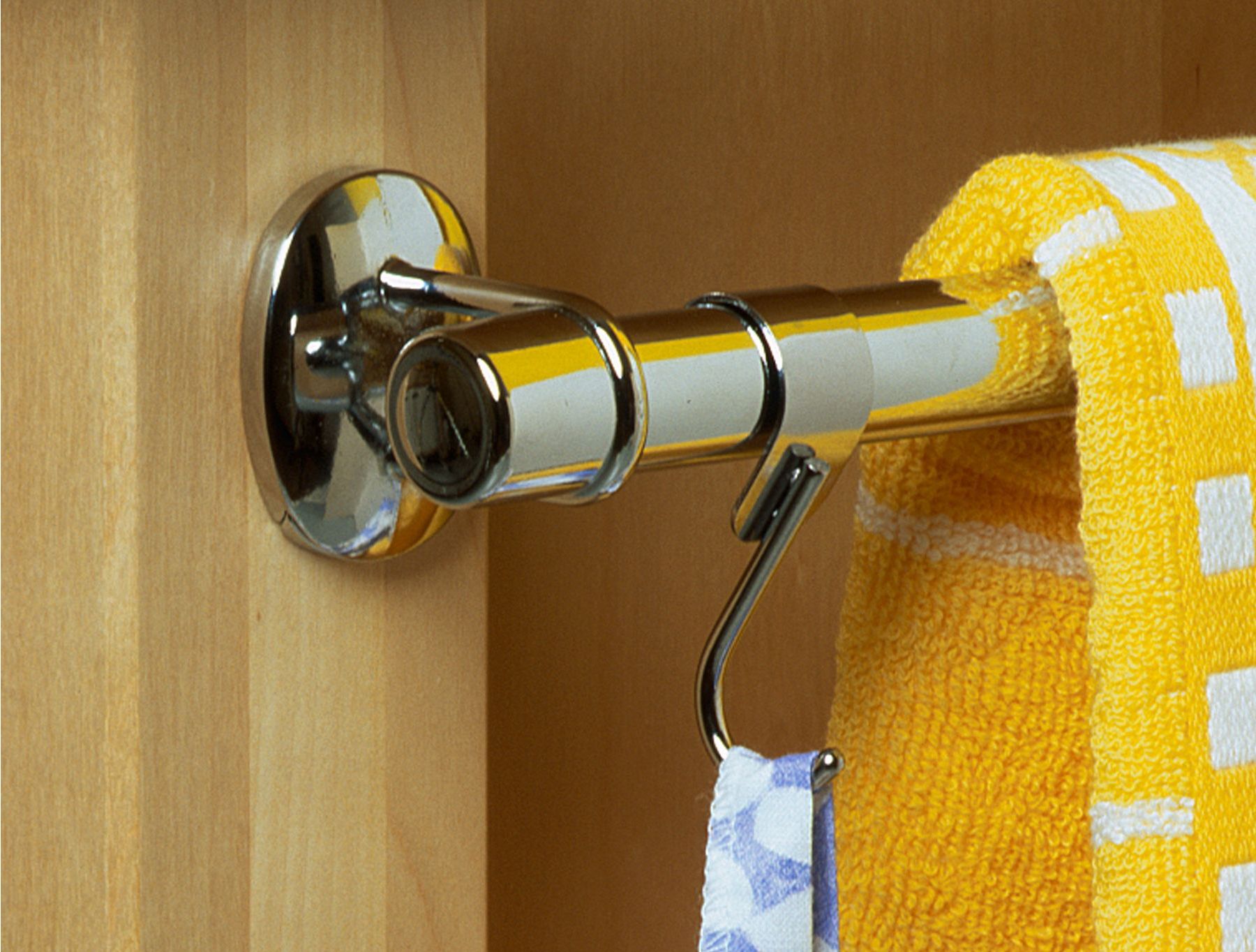 Add a rail to the inside of your under sink cabinet
A small rail below your sink is a discrete, spacing-saving spot to hang dish cloths and tea towels, or even hang spray bottles. It's the perfect way to keep cleaning materials out of sight.
Articles