Discover the top design trends for the new decade
Eager to find out the latest kitchen trends for 2020? Look no further. This year it's all about making a statement with rich colours, stormy shades and open shelving. We've done our research to get the low down on which design trends and kitchen styles the public have been scouring the internet for.
Natural materials and earthy tones are due a comeback, and we wave goodbye to rose gold as we welcome brass accessories back into our kitchen. Read on to find out the latest kitchen design ideas that are set to make an impact in 2020. Read our full trend report here.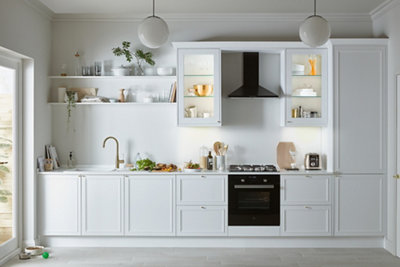 Articles