Creating a garden to unwind
With a large extended family, Lily often plays host. She loves entertaining but also loves to practice yoga. She needs clever seating options to make sure that once the family has gone, she can create a space to enjoy her own zen moments.
The Denia range is a great choice for Lily, as it is easy to store away and has foldable options - perfect for her multi-purpose garden.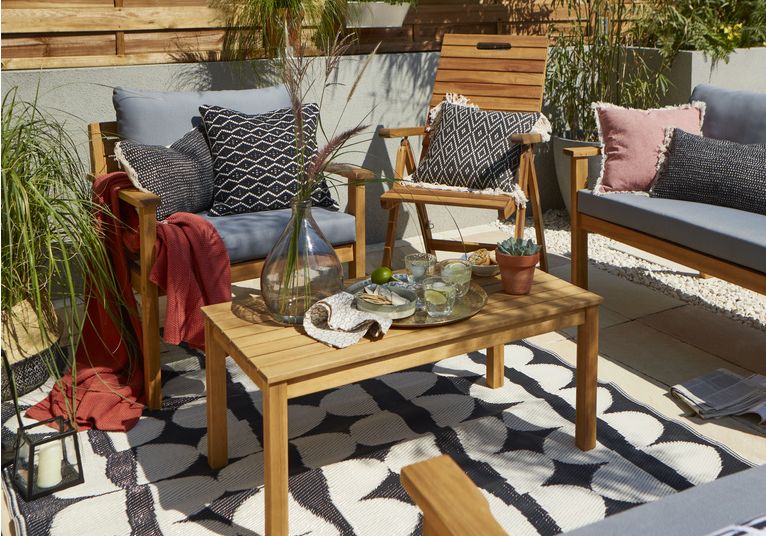 A place to relax
Whatever your space, however you use your garden, the right furniture can help make your outdoors a space to enjoy.
Coffee with Denia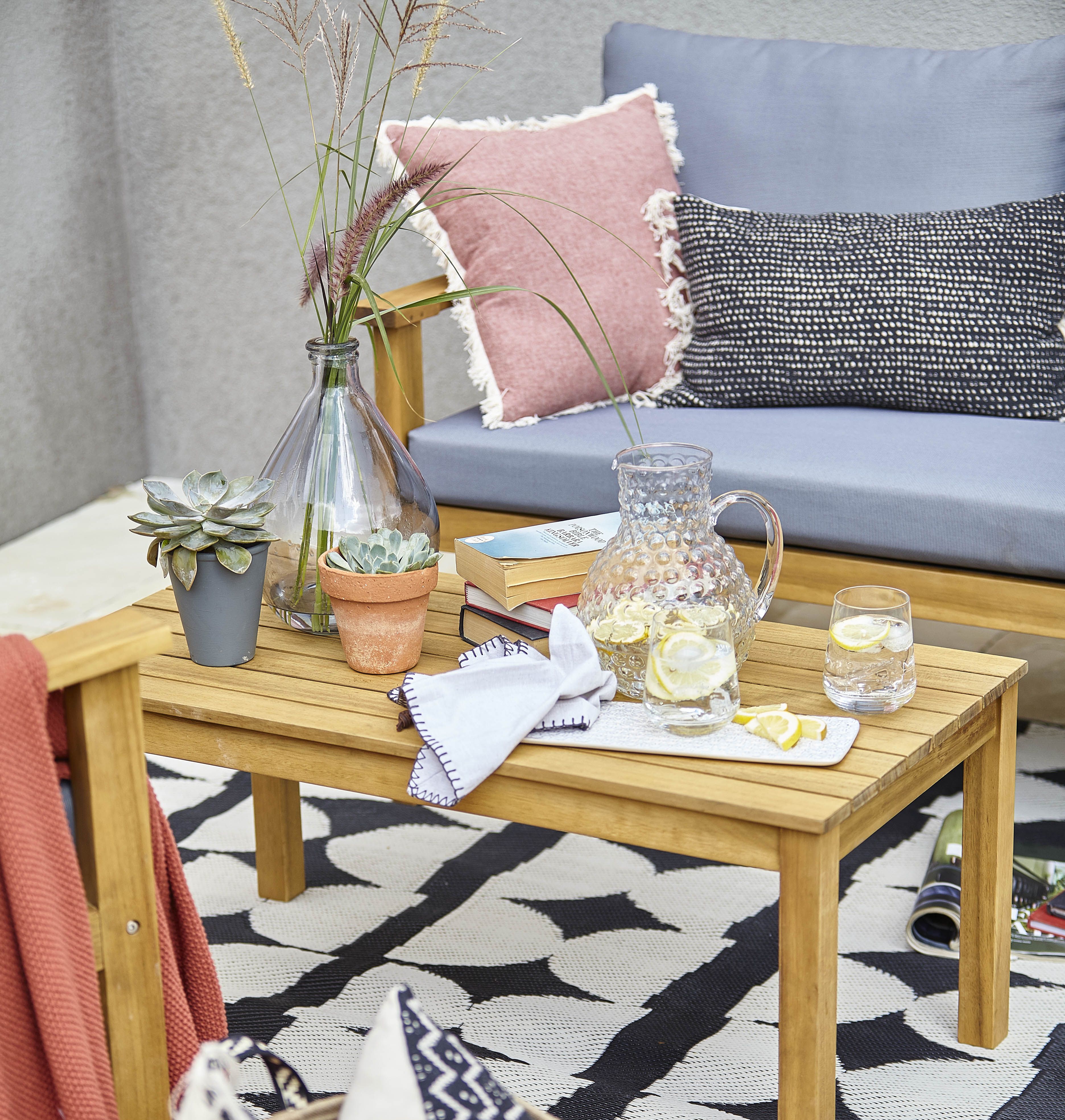 Who said good quality products need to be expensive? With its exclusive design, our Denia coffee set has two comfortable armchairs, a sofa and a coffee table, and is easy to clean thanks to the removable cushion covers.
We created our Denia range to fit your budget, with no compromise on quality. Beautifully designed in sustainably sourced acacia wood, the Denia is built to last.
Clever dining with Sumatra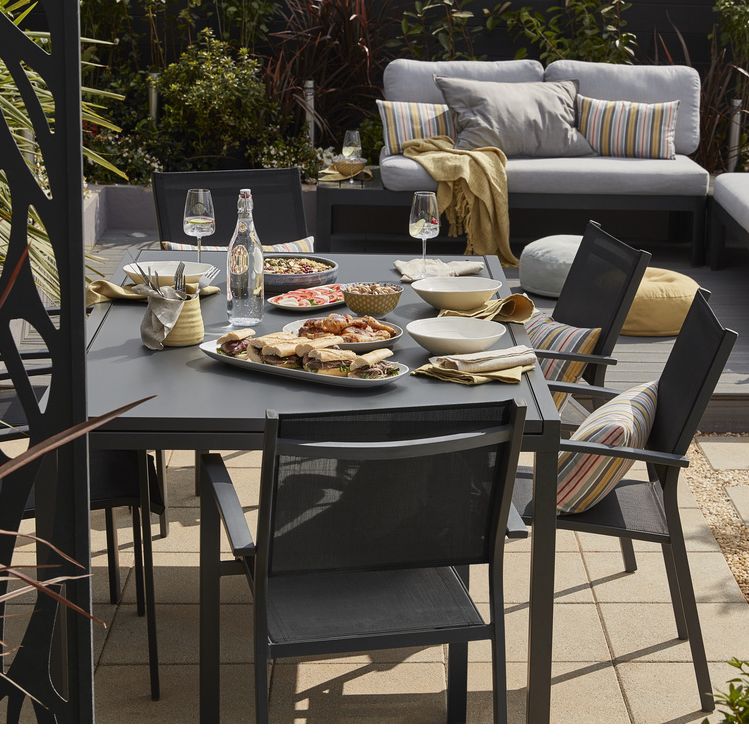 Perfect for gathering friends and family around, our clever Sumatra dining table extends for when you need that extra space for outside entertaining.
Stylishly made in black aluminium with a protective glass top, it offers a classic touch to your outdoor area.
Mix and match with our range of outdoor chairs to make your set unique to you.
Lazy days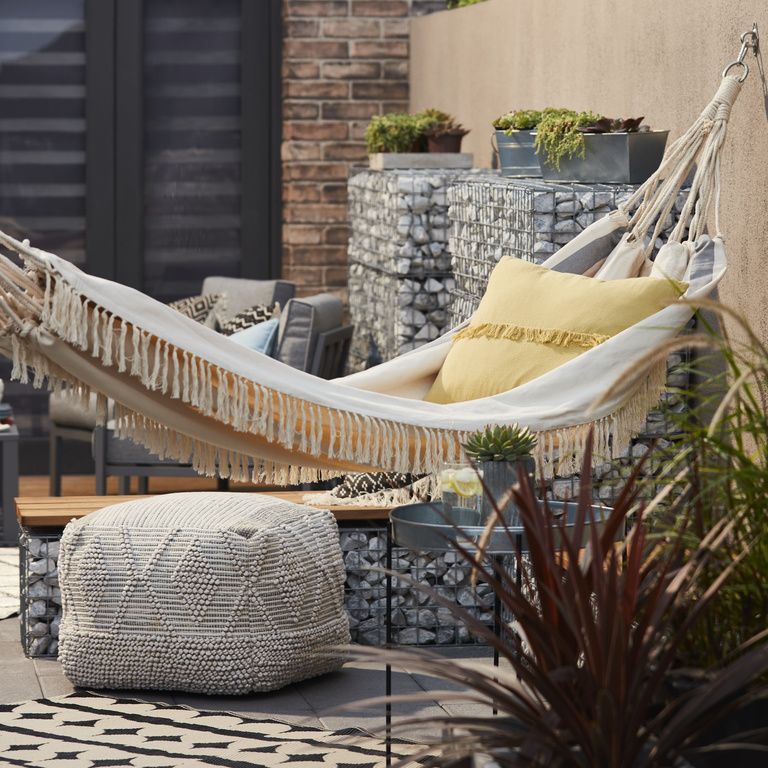 If you are looking to lay back and relax in your garden or watch the sun go down at the end of the day, we have you covered!
For the ultimate chilling option, why not choose something different like a hammock, or try one of our luxurious swing chairs.
Don't forget to accessorise with lots of colourful outdoor cushions or a chunky throw to keep the evening chill away.
Articles