Loft insulation buying guide
Find the right material to complete your loft project
Out of sight, out of mind – the dark, dirty loft is one of the areas of the house that can be neglected in favour of rooms that are more accessible and see more use. But, while insulating the loft is not one of the most glamorous jobs in the world, you should only have to do it once and it will prove massively beneficial to your comfort as well as your bank balance.
But before you head up into the loft, it's important to decide which type of insulating material you're going to use to complete the job. And where once there was very little choice available, now there are a number of different options to choose from – that can all be mixed and matched to suit your needs. So whether you're looking for something that's eco-friendly, that's kind to the skin or even provides a stable surface for walking on – we'll take you through all the different materials available.
Before you begin
It's important to understand how much existing insulation your home currently has, and subsequently how much new insulation you need to complete your project. For more on this, read our guide on How to insulate your loft.
Don't forget that loft floor insulation is compression packed for easier handling and will expand to the advertised thickness when unwrapped.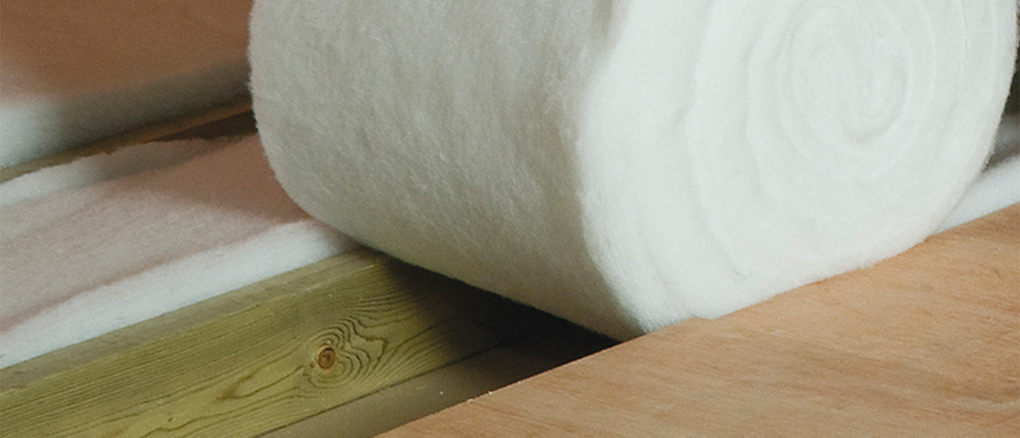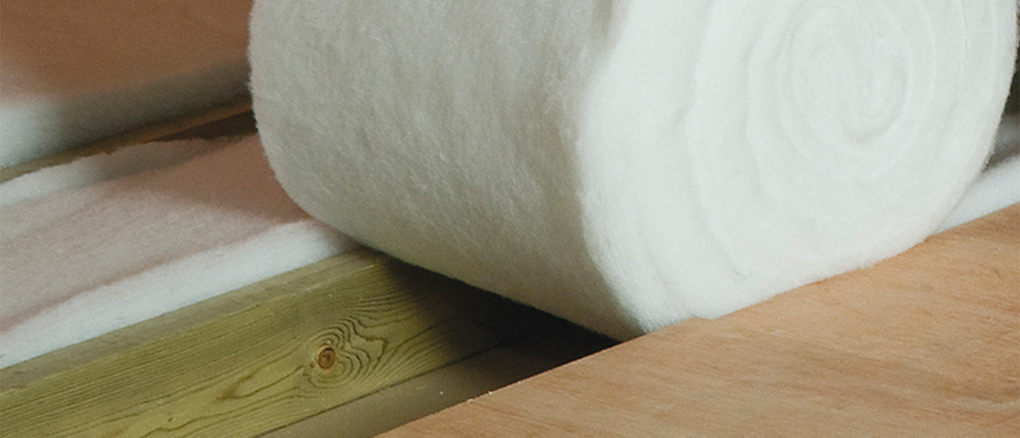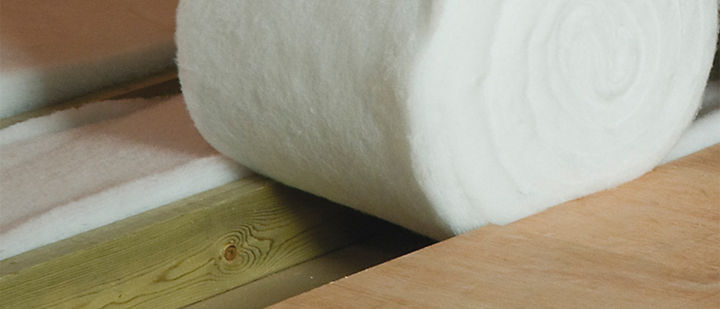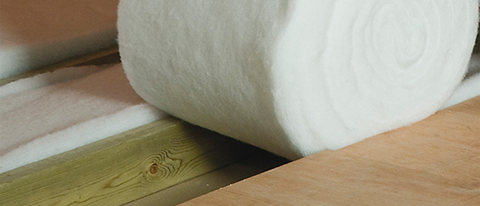 ---
Also known as fibreglass, glass mineral wool insulation is the traditional and most popular option. Made from recycled glass it has a vegetable-based binder to make it softer and less itchy to hands than older varieties. It's ready perforated to easily cut between joist widths of 400millimetres (mm) - suitable for older houses and 600mm - ideal for newer properties. It's available in three depths – 100mm, 170mm and 200mm to make topping up existing insulation as easy as possible.
| Thickness | R-value |
| --- | --- |
| 100mm | 2.25 |
| 170mm | 3.85 |
| 200mm | 4.5 |
Encapsulated glass mineral wool
Innovative developments in the manufacturing of traditional insulation have resulted in a new type that further reduces the risk of itchiness and irritation. Known as encapsulated blanket insulation, it covers the glass mineral wool between thin plastic on the bottom and a part-metallised polythene film on the top. With the glass mineral wool no longer exposed, it's more comfortable to work with (though protective wear is still recommended) and comes in a depth of 200mm.
| Thickness | R-value |
| --- | --- |
| 200mm | 4.5 |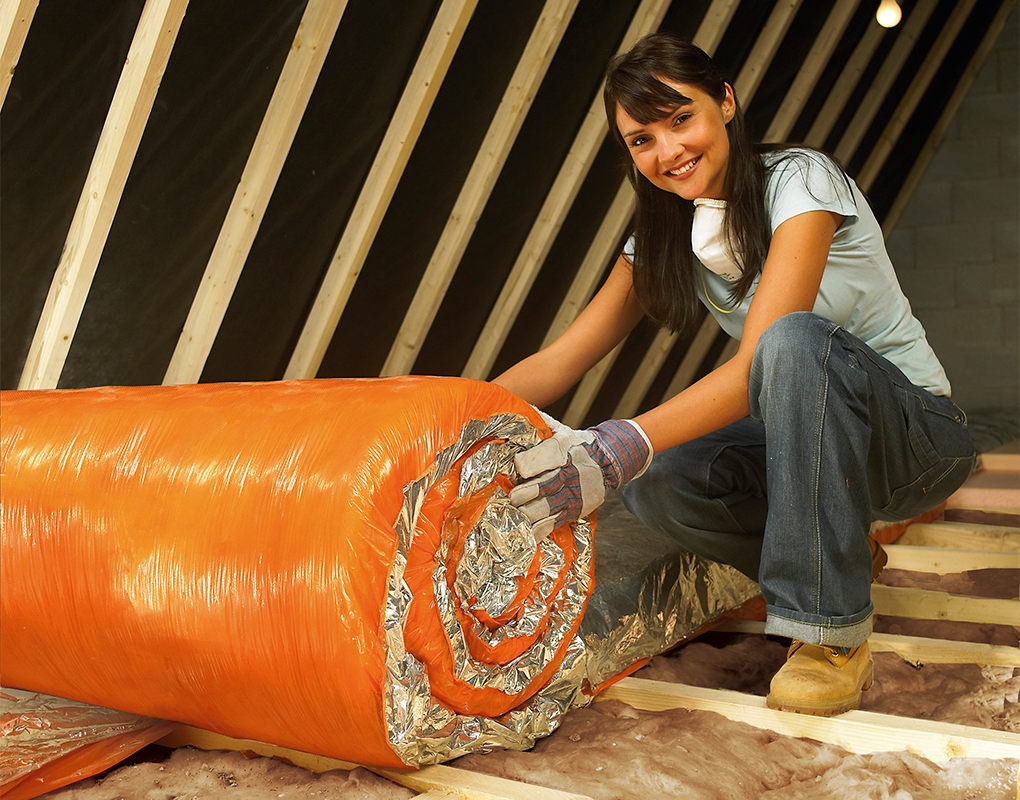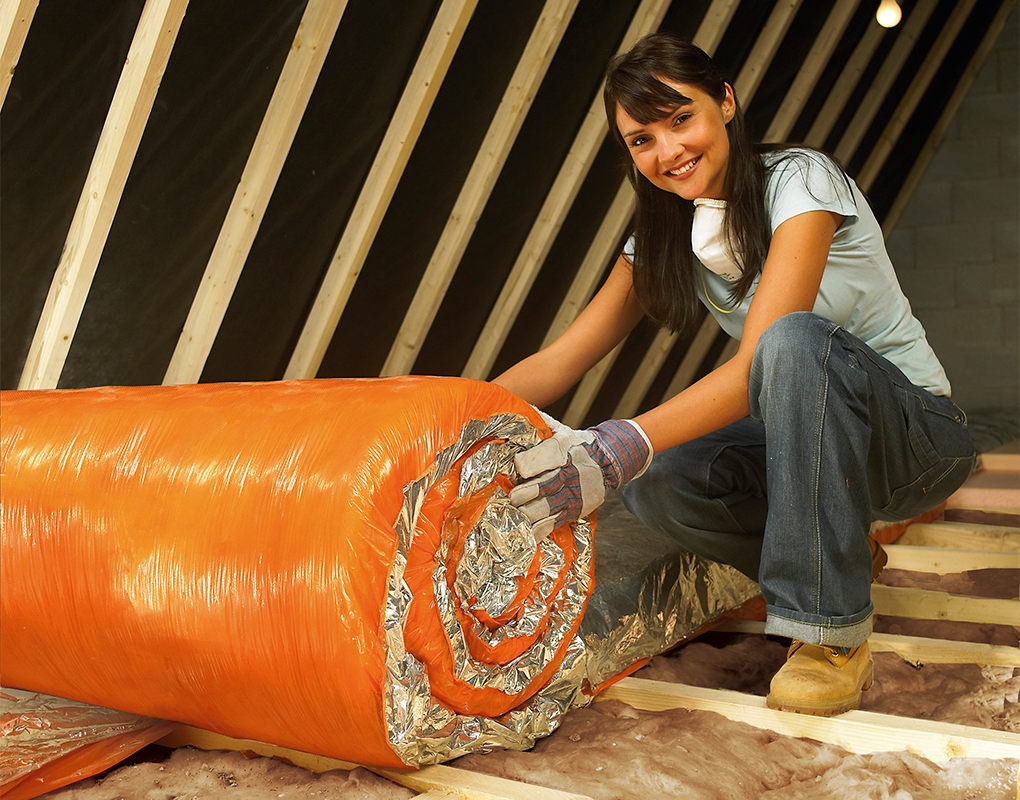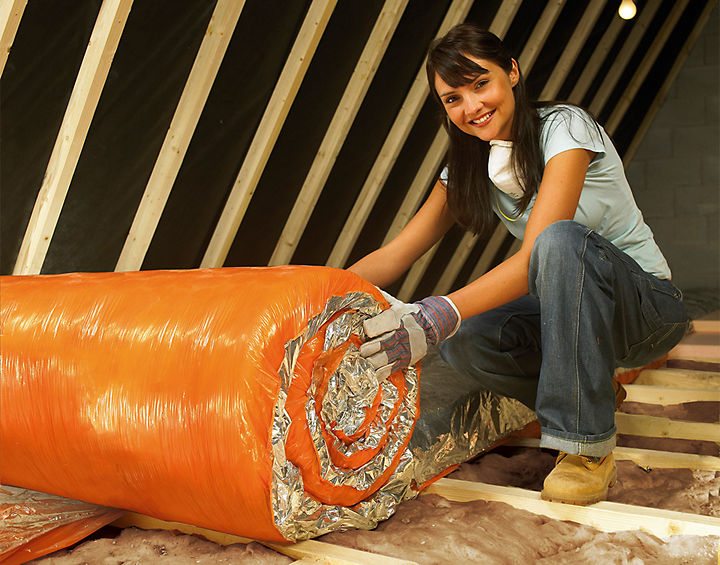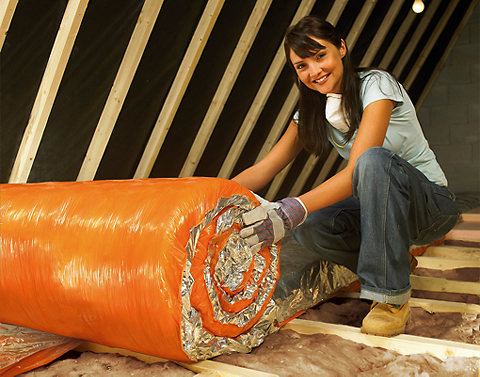 ---
Sheep's wool
Sheep's wool insulation is a natural and breathable alternative, which requires very little energy to manufacture making it an eco-friendly choice. Produced from British sheep's wool, it's non-irritant and clean so there's less need for protective safety wear when handling. We offer it in a depth of 200mm.
| Thickness | R-value |
| --- | --- |
| 200mm | 4.55 |
Recycled plastic bottles 
Made from 85% recycled plastic bottles, this option is also eco-friendly. Like the sheep's wool, it's non-irritant and non-itchy so there's no need for gloves. It's soft, light and you can even tear it with your hands to the desired length without the need for cutting tools. It's available in a depth of 200mm.
| Thickness | R-value |
| --- | --- |
| 100mm | 2.27 |
Polystyrene and chipboard insulation
If you're looking to install access boards in your loft, why not opt for our clever two-in-one solution that combines polystyrene insulation with a prefixed chipboard top layer? It provides some insulation whilst also offering a firm and flat surface. Quick and easy to cut and fit, it can be installed over existing timber loft boards.
Please note this option isn't as a complete replacement for the other insulation types. Due to the hard surface, it can only be used as the top layer and so requires a further layer of insulation underneath it.
| Thickness | R-value |
| --- | --- |
| 123mm | 3.83 |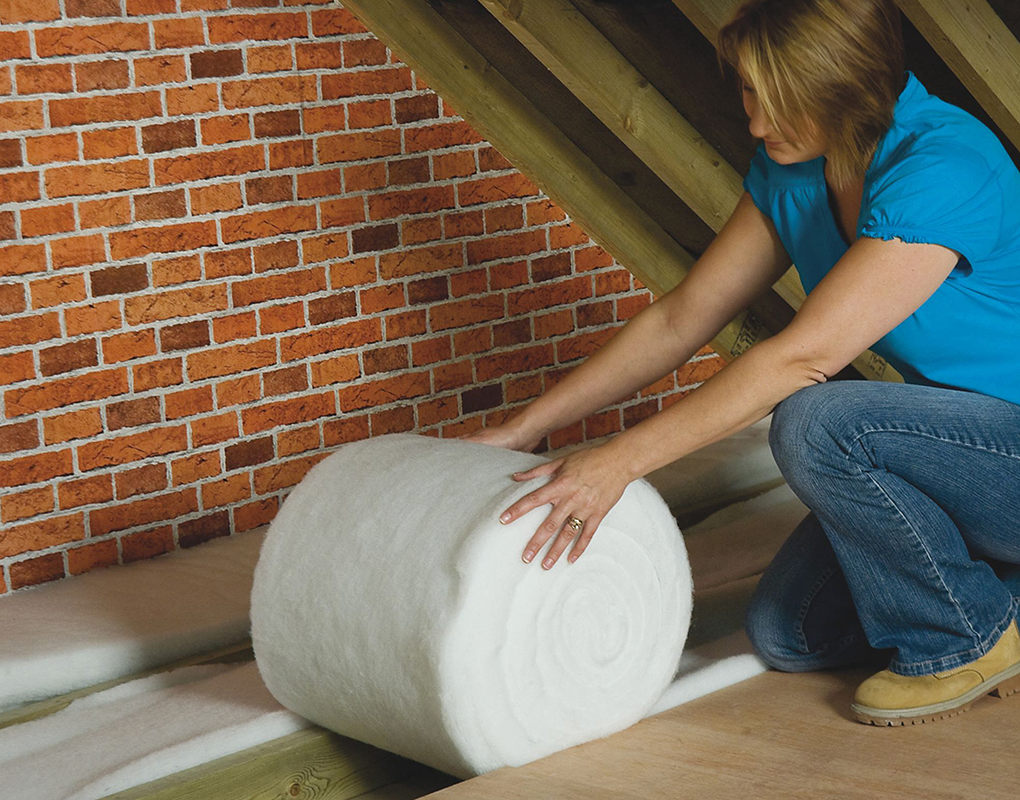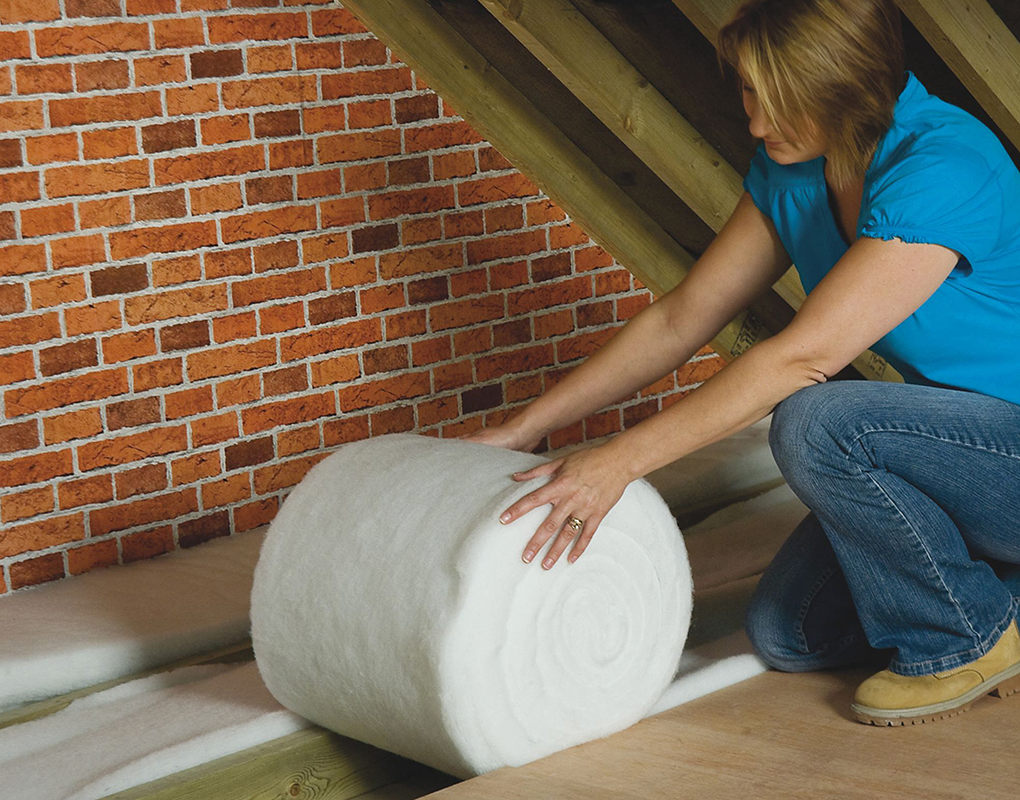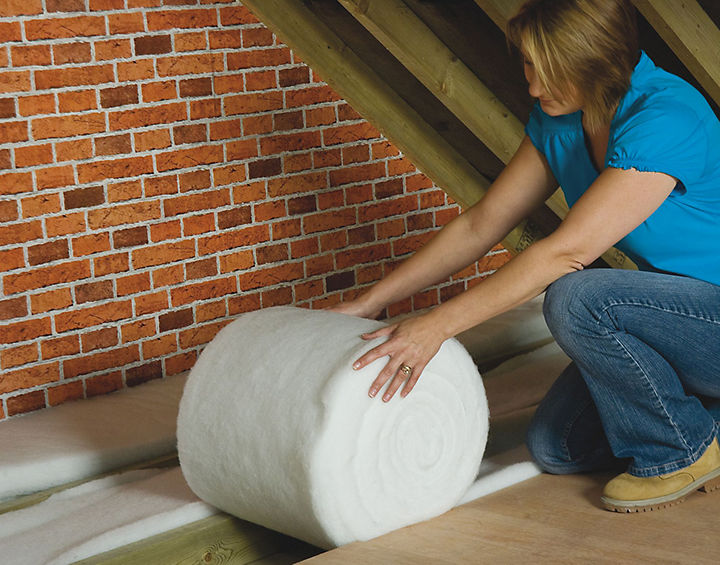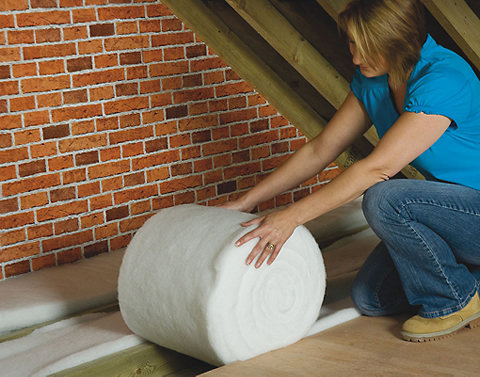 ---