Introduction
When choosing which plant pot to make use of there are a range of factors to consider. Picking the right container can end up making a big difference to your plant's health and life span, as well as the overall effect or style which is created by your garden. Before making any purchases you need to have enough information to match your plant with a suitable container, or the other way round.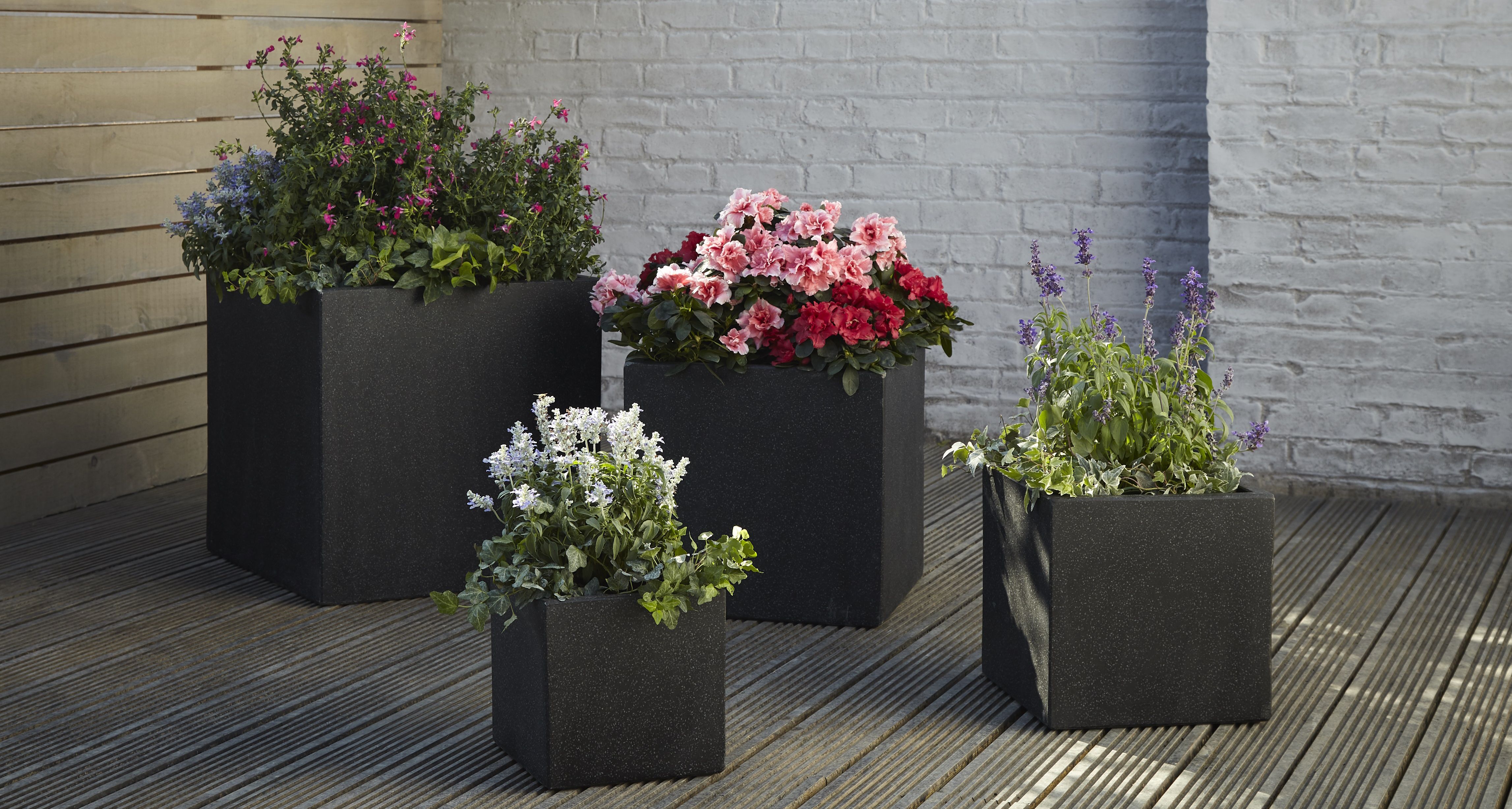 What's on Offer?
Plant pots come in a massive variety of sizes to suit everything from tiny seedlings to fully mature trees. The smallest widely available size is a 9cm circumference pot, which is suitable for most culinary herbs or as a temporary home for young flowering plants. For smaller shrubs, perennials and roses a pot of 3-7 litres will be perfect. Larger, more established plants and shrubs will need at least 15-25L to have the space for their roots to spread out and grow. At the large end of scale you have pots from 50 all the way up to 500 litres designed to hold and display large, mature trees.
What are you planting?
Firstly it's important to think about the needs of your plants. Different plant species like different conditions and there is a container available to suit any requirement. The pot needs to be an appropriate size to allow the plant it is holding to thrive and have adequate drainage to prevent the plant from drowning.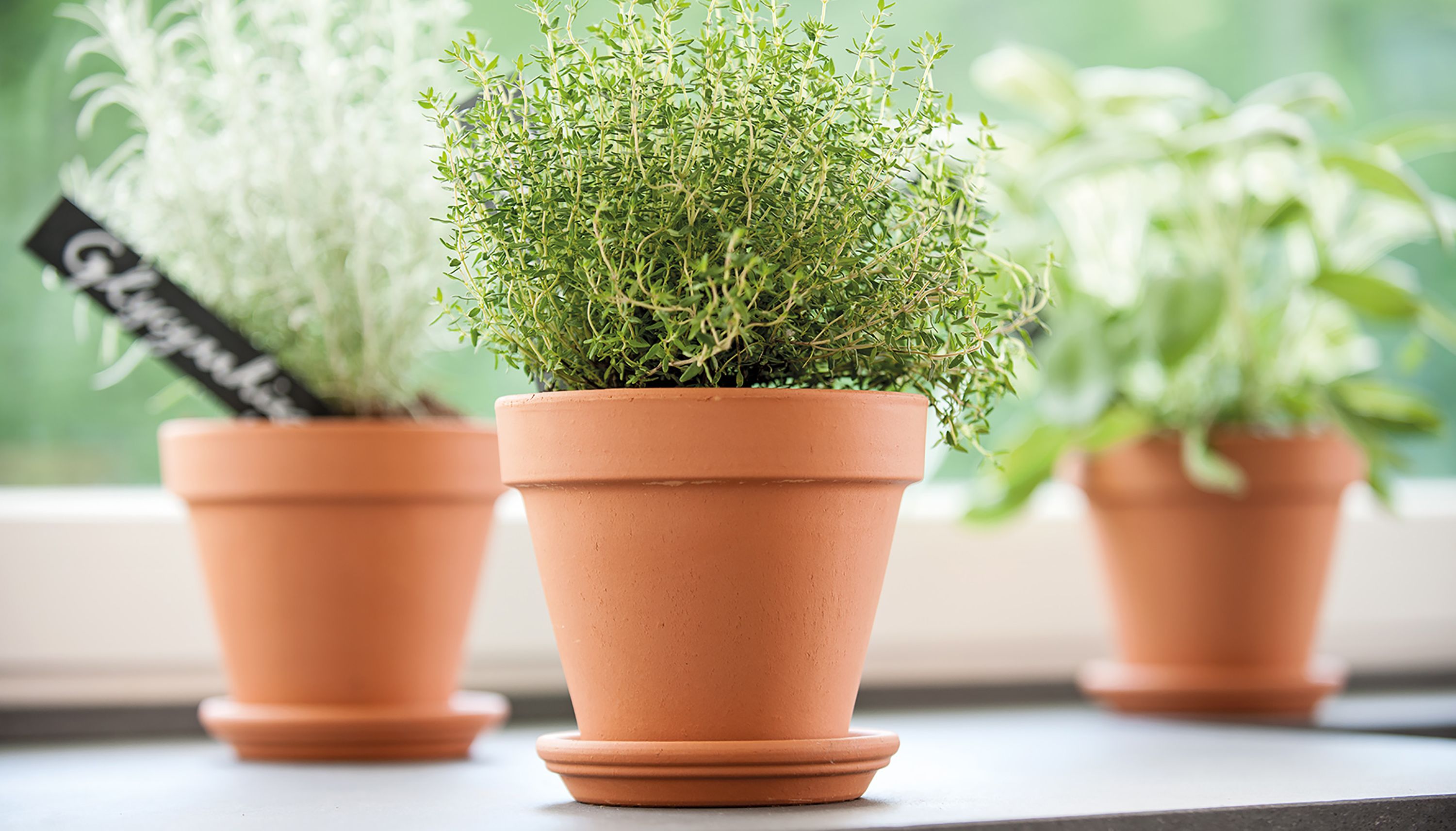 Indoors or Outside
The conditions also need to be taken into account, are you keeping the plant in or outside? Plastics can provide good insulation to stop frost from getting to roots in colder conditions, while ceramics are more porous and allow moisture to escape and soil to 'breathe' more easily.
Practical matters
Next consider any practical matters. Are you likely to need to move the plant? Does it need to be brought inside when the weather gets cold or will you need to move it every day to track the sun? Make sure you've thought about the weight of the whole thing - plant + pot + soil + water, if it is going to be placed on a shelf you might want to consider lightweight materials such as plastic and if you're going to be moving the plant around regularly placing it on casters might be worthwhile.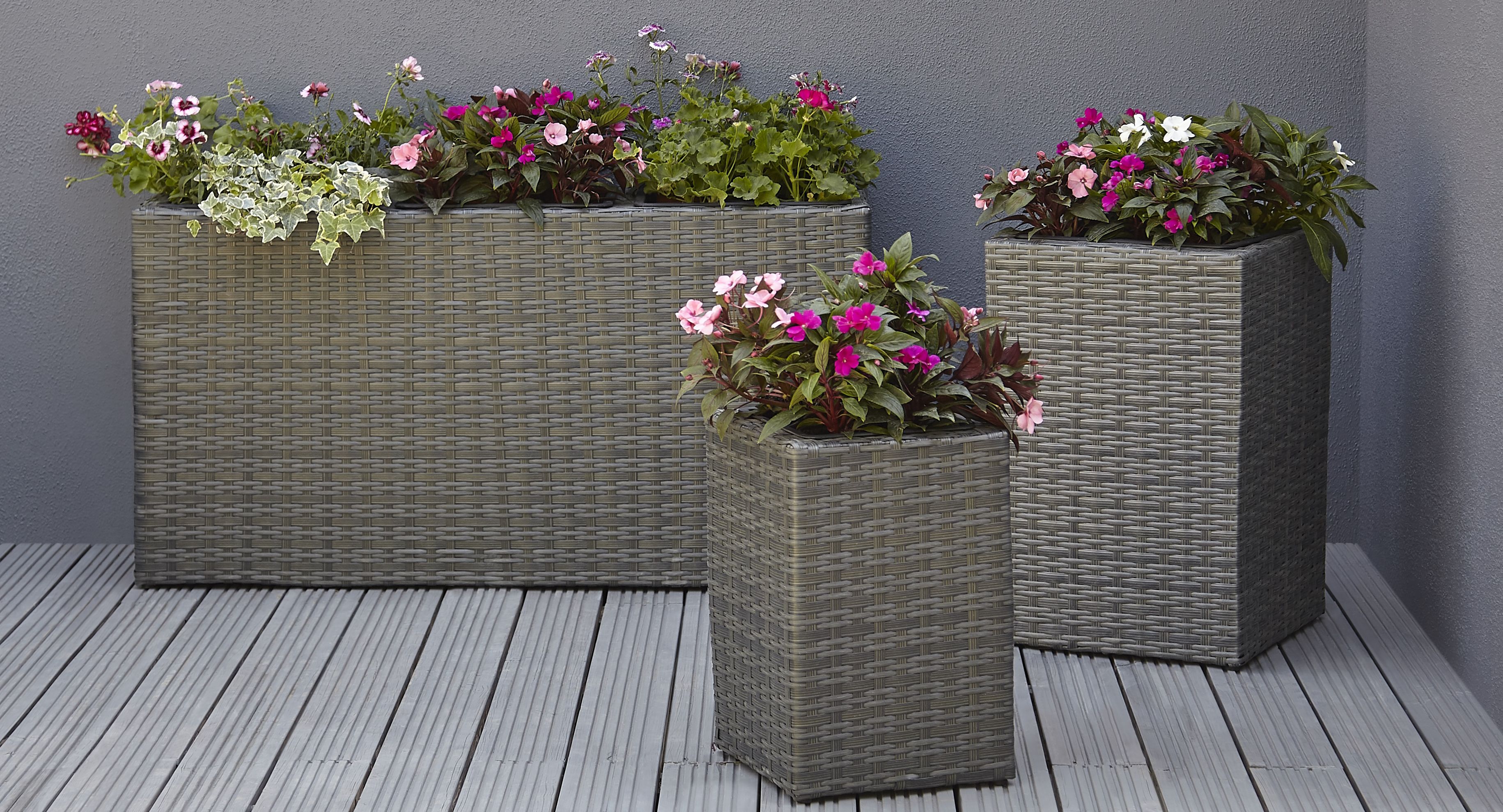 Materials
The material is also an important factor; plastics are lightweight and durable, but some might fade and weaken with prolonged sun exposure. Ceramics can be really attractive but are also very heavy and easy to break.
Create Your Own Style
Think about the best way to use the space you have and the style that you want to create. You will be able to find containers to match any decorative style, whether it's for a subtle house plant to sit in the corner or a potted patio extravaganza that you're looking for. When choosing colours remember to pick something that will complement the flowers while your plant is in bloom, as moving or re-potting a plant that's already in bloom isn't a great idea. We have an excellent selection of plant pots and containers in every size, colour, style and material. Whatever the purpose of your plant pot you're sure to find just what you're looking for in our collection.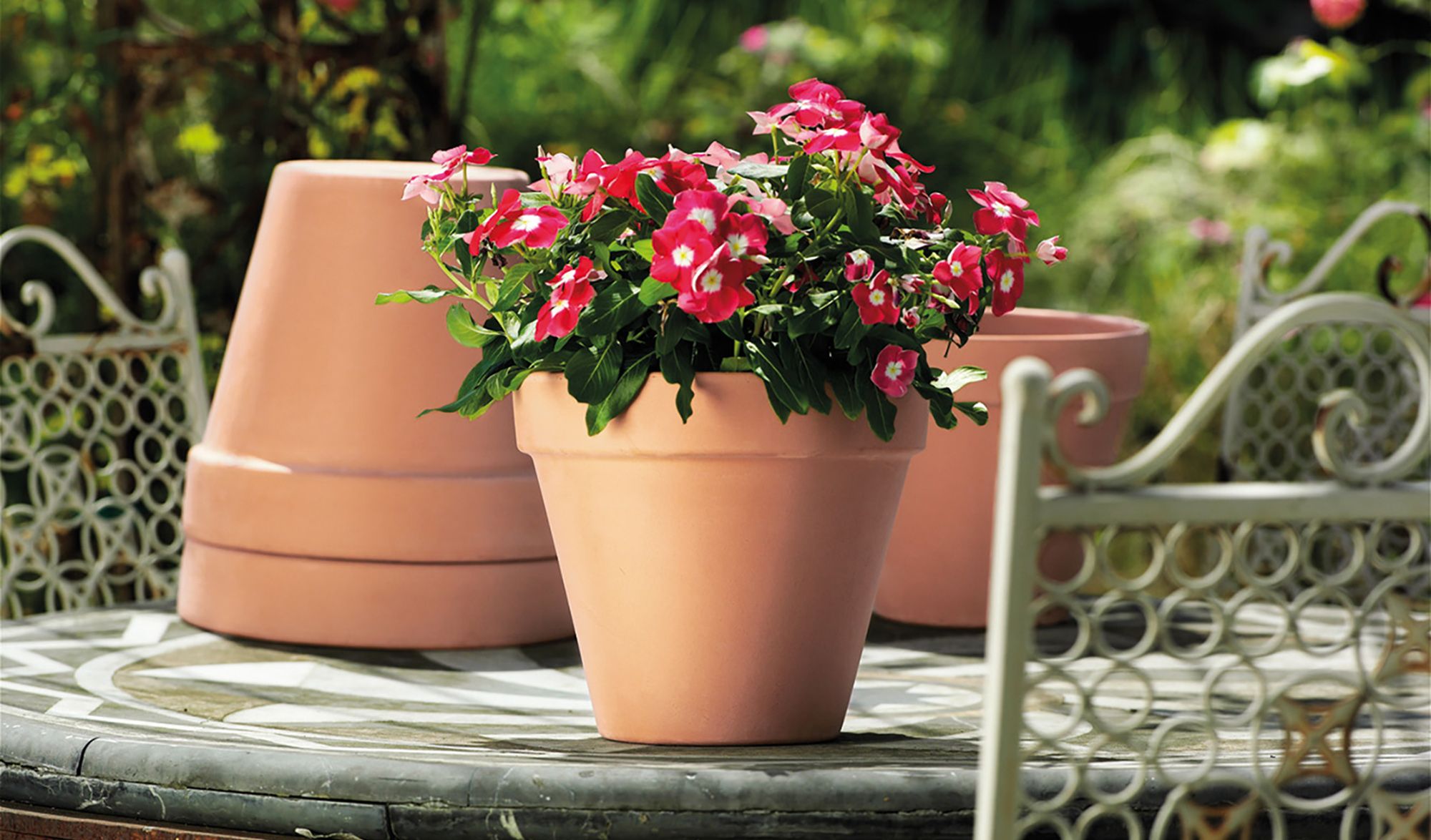 Articles